PLAYSTATION VITA GAME TOUCH MY KATAMARI *BRAND NEW & FACTORY SEALED*

Brand New New Super Mario Bros. 2 (Nintendo 3DS, 2012) Video Game Brothers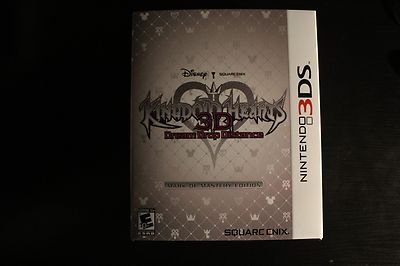 Kingdom Hearts 3D Dream Drop Distance Mark of Mastery Edition - Complete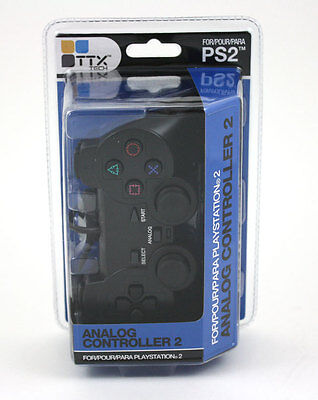 NEW BLACK GAME CONTROLLER FOR SONY PLAYSTATION 2 PS2

ATARI 2600 Video Game ~ DEADLY DUCK ~ #11004, 1982 (Sears Video)

Nintendo DS Empty Cases, New Super Mario Bros,Pokemon,Digimon,Fossil fighters

PLAYSTATION 3 PS3 GAME PORTAL 2 *BRAND NEW & FACTORY SEALED*
PRICE
$17.20

or best offer

19 NIntendo cartridge games

Microsoft Xbox 360 Elite Black Video Game Console System Disc Tray Broken!!!

Nintendo 3DS New Super Mario Bros. 2 Game COMPLETE IN CASE

pokemon pocket monsters yellow

Brand new The Walking Dead XBOX 360 Factory Sealed (Microsoft Xbox360, 2012)

SONY PLAYSTATION 3 GAME SPIDER-MAN SHATTERED DIMENSIONS PS-3 GAME FREE SHIPPING

AS-IS MIDNIGHT BLUE NINTENDO DSi XL SYSTEM Non Operational
Star Wars: The Force Unleashed (Nintendo DS, 2008)

Mass Effect 1 2 3 XBOX 360 Trilogy Game Lot

PLAYSTATION 3 PS3 HOCKEY GAME NHL 12 2012 *BRANDN NEW & FACTORY SEALED*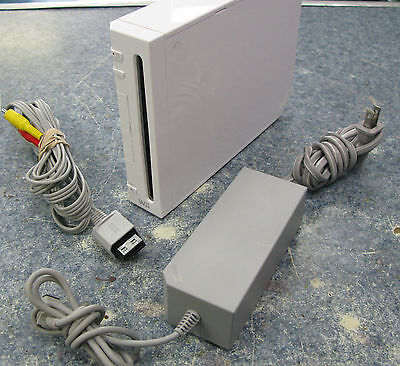 VERY NICE!! Nintendo Wii White Console (NTSC) MODEL# RVL-001
NASCAR The Game: Inside Line (Sony Playstation 3, PS3) ~~COMPLETE!!!~~

Sony PSP 2000 Piano Black Handheld System *USED- BROKEN- FOR PARTS*

Nintendo Wii White Console (NTSC) NO RESERVE

Donkey Kong Country Returns 3D for Nintendo 3DS Brand New!

Star wars PS2
Wii Party NEW factory sealed for the Nintendo Wii system

Mortal Kombat vs. DC Universe +Mortal Kombat Komplete-Playstation 3-PS3

Microsoft Xbox 360 Core System Matte White Console (NTSC) Complete NO RESERVE
*** Brand NEW Sealed Resident Evil 6 PS3 Sony Playstation 3 2012 ***

10 Different NES Game Cartridges - Nearly all in near mint condition

Microsoft Xbox 360 Pro Matte White Console (NTSC) NO RESERVE

Battlefield 3 for Xbox 360 Brand New, Factory Sealed!

Driver (Sony PlayStation 1, 1999) COMPLETE BLACK LABEL

Yu-Gi-Oh! GX: The Beginning of Destiny+Duelists-PlayStation 2 PS2 COMPLETE
XCOM: Enemy Unknown for PS3 (Sony Playstation 3, 2012) Brand New, Sealed
PS3 playstation Family Guy Back to the multiverse video game M mature
Afro Samurai (Xbox 360, 2009) w/Manual Art Case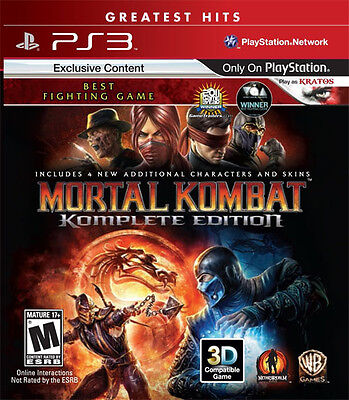 NEW PS3 MORTAL KOMBAT KOMPLETE EDITION Sony Playstation 3 GAME - FREE SHIPPING!

Lot 8 Sega Master Video Games-Time Soldiers/Golden Axe/ Wonder Boy/Rampage+MORE!

Star wars III Wii
*** Brand NEW Sealed Max Payne 3 PS3 Sony Playstation 3 2012 ***

NBA 2K13/Medal of Honor/ Dragonball Z (Xbox 360, 2012)