SET OF 2 DECKS OF FAMILY GUY PLAYING CARDS AND 100 THEMED POKER CHIPS BRAND NEW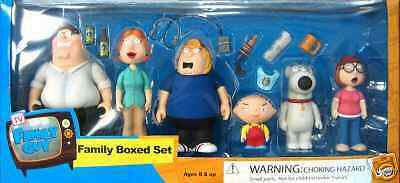 Mezco Family Guy Deluxe Boxed Set of 6 Action Figures Dolls

Family Guy KidRobot Mini Figures Peter Griffin Beaten Up 1/64 Rarity

family guy series 6 CLEVEMIRE

Family guy tube top peter series 3

Family guy series 2 RUFUS Griffin

8.5" Family Guy Stewie Griffin Plush Stuffed Doll Toy

Family guy series 3 POPE

Family Guy Series 3 Christobel

Family Guy Secret Agent Astronaut Millionaire Peter 6 Inch Figure

Family Guy Night Time Lois And Peter

Family Guy KidRobot Mini Figures Peter Griffin 2/16 Rarity

family guy DEATH 6 inch Scale Figure

Family guy series 2 MEG

Family Guy Series 2 Peter In The Buff

Family Guy Series 3 Mayor West

Family Guy KidRobot Mini Figures Stewie Griffin 2/16 Rarity

Family Guy Chris Griffin 6 Inch Scale Figure

Rufus Griffin (MOC) Family Guy series 2 (2005) Mezco

Quagmire (MOC) Family Guy (2010) Mezco

Chris Griffin (MOC) Family Guy (2010) Mezco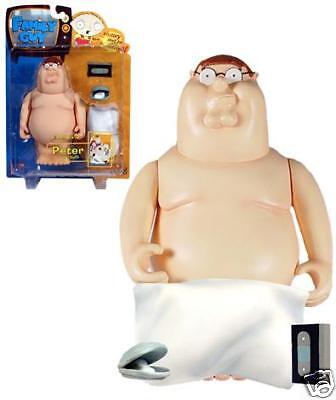 Mezco Family Guy Series 2 Peter in the Buff Figure

family guy figures

2 Mini Family Guy Plush- Banana Stewie & Devil Peter

LOT OF FAMILY GUY FIGURES~FAMILY BOXED SET~CLEVELAND~MR. WEED~TOM & JAKE TUCKER

SDCC Family Guy Evil Monkey giant size

Family Guy Brian, plush, dressed as dragon, CUTE, Nanco 2009 16" high

Stewie Rubber Figurines, (2) Family Guy

PETER GRIFFIN 18" FIGURE FAMILY GUY MEZCO HARD TO FIND!!

stewie window suction figure

Mezco Family Guy Herbert (2006 SDCC exclusive) MISB/MOC

NEW FAMILY GUY ~ CHRIS GRIFFIN 9" INCH PLUSH DOLL

Night Time Lois and Peter
HIGH BID
$9.99

BIN: $14.99

FAMILY GUY Mixed Lot of Collectible Memorabilia! T-Shirts, Pins, Window Clings!

Mezco Family Guy: Nighttime Lois and Peter (Black Suits)

Mezco Family Guy: The Giant Chicken Vs. Peter

Family Guy KidRobot Mini Figures Brian Griffin 2/16 Rarity

8.5" Family Guy Stewie Griffin Plush Stuffed Doll Toy

Family Guy Trivia

Family Guy *Stewie* Top of the World Diecast figure