doctor who sonic screwdriver 10th and 11th doctor and the tardis,lot

Doctor Who 11th Doctor's Sonic Screwdriver LED Torch Flashlight NEW!

DOCTOR WHO 11TH CRASH SET-RED TIE

DOCTOR WHO OOD FIGURE

DOCTOR WHO BRANNIGAN FIGURE

Dapol Doctor Who Louis Marx Dalek 4" Action Figure Gift Set MIB 1987 BBC

Doctor Who Animated Chess Set, Dr Who Game, New in Box, Daleks vs. the 11th Dr

Highly Detailed DR WHO Action Figure With Flesh Mask Mint in Package 1996

DOCTOR WHO TOYS, LOT of 2, 12" CYBERMAN, TALKING TARDIS BANK, MIP, NEW!, Dr. Who

Dapol Doctor Who 25th Anniverary Diorama Commemorative Set BBC 1987

2 DOCTOR WHO FIGURES ICE WARRIOR & LEELA BOTH UNOPENED MINT !!
HIGH BID
$19.99

BIN: $29.99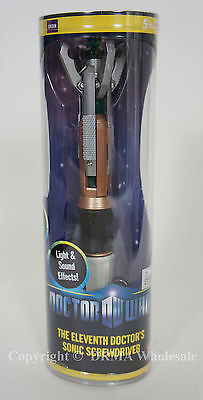 Authentic DR WHO Eleventh 11th Doctor Sonic Screwdriver Licensed Toy Lights NEW

Dr. Who Mysterious Daleks Battery Operated Robot Toy Figure Ltd Ed Marx Dapol R

Doctor Who The Doctor with Ghost transmission triangulation gear

Doctor Who The 9th Doctor action figure

Dr Who The Master and The Narrator End of Time Figures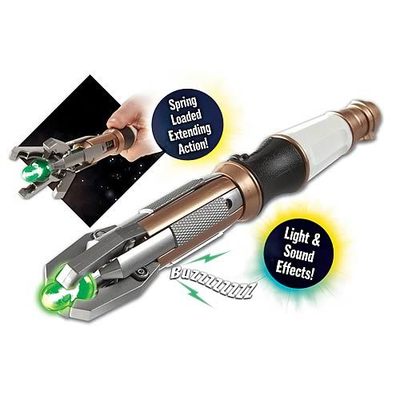 Doctor Who 11th Doctor Sonic Screwdriver

DOCTOR WHO 11TH CRASH SET-BLUE TIE

Exclusive Doctor Who K-9 bif bang pow

Doctor Dr. Who Sonic Scredriver LED Torch Light Flashlight 10th Replica UK 2004

Doctor Who The Sixth Doctor Wearing blue outfit from Real Time Comic-Con Exc.
Doctor Who The Tenth 10th Doctor's Sonic Screwdriver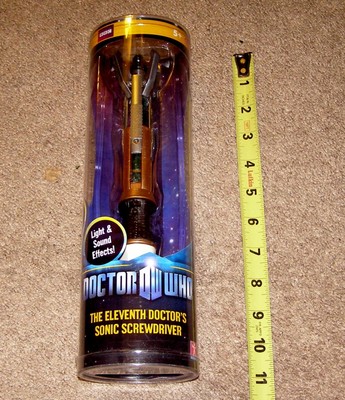 FACTORY NEW BBC Products ELEVENTH DOCTOR WHO SONIC SCREWDRIVER
HIGH BID
$26.49

BIN: $34.99

Doctor Who 5th Peter Davison Toy Rare DW Mint Loose Used Character Options

Doctor Who Dalek with mutant reveal action figure

Doctor Who Captain Jack with Revolver action figure
Doctor Who 11th Doctor Sonic Screwdriver

Doctor who The sixth doctor Regenration figure from the "caves of androzani"

Doctor Who the Master action figure

The Figth Doctor in Regeneration comic-con Exc

Doctor Who The Sixth Doctor With sonic Lance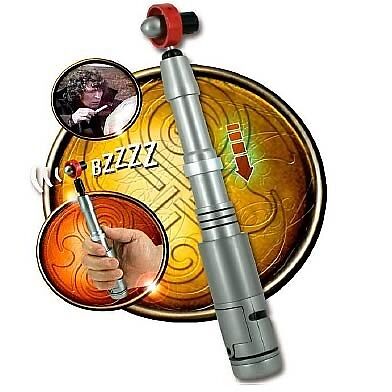 Doctor Who 4th Doctor Tom Baker Sonic Screwdriver
PRICE
$29.99

or best offer

Doctor Who Future Sonic Screwdriver

The Eleventh Doctors Sonic Screwdriver

Doctor Who Sonic screwdriver 10th doctor limited edition,Tardis,Dalek,lot of 3

Doctor Who - Voyage of the Damned Heavenly Host With Rigs + Wings New Out Of Box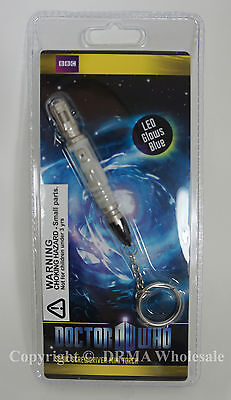 Authentic DR WHO Mini Sonic Screwdriver LED Flashlight Keychain Toy Licensed NEW

Up For Sale Is a (Auction Figure) DOCTOR WHO CYBERMAN, New out of box

Dr. Who Radio Controlled Imperial Guard DalekBrand New Sealed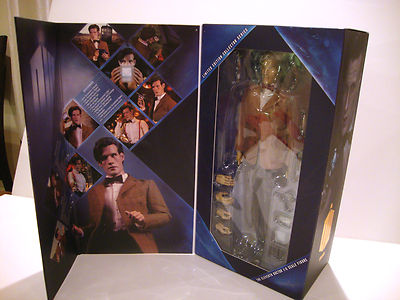 DR. WHO "11TH DOCTOR" MATT SMITH 1/6 SCALE FIGURE WITH MAIL AWAY BOX