4 X AJMAN - MNH - SPACE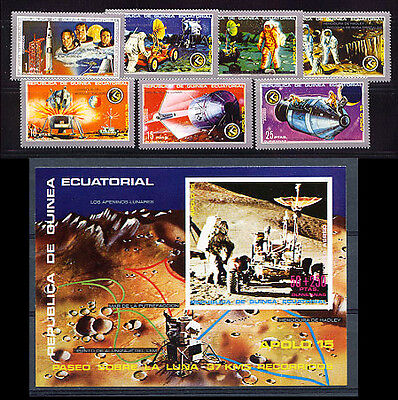 Apollo 15 Mission Space MNH stamp set & Souvenir Sheet Equatorial Guinea

8 X AJMAN - MNH - SPACE

Russia Space Cover 1963 Satellite Cosmos 23
PRICE
$3.50

or best offer

8 X HAITI - MNH - SPACE

15x Kathiri - MNH - Space

Soviet Space Maxi Card 1963. "Sputnik 1" Cosmonautics Day

15x Russia - MNH - Space

Congo - MNH - Imperf - Space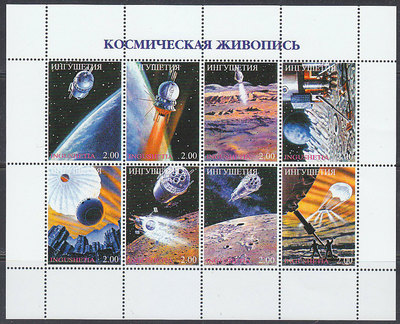 Space's landscapes sheet of 8 MNH**

Space Moon Landing Neil Armstrong Sanda Island S/S MNH

Space - Mahra State South Arabia S/S MNH

HUGE WORLDWIDE COLLECTION OF COMPLETE SETS OF SPACE STAMPS+FREE SOUVENIR SHEET!

Space ITU - Kathiri State of Seiyun S/S MNH

thematic STAMPS - SPACE / ASTRONAUT - 139 stamps (worldwide)

2004 SPACESHIPONE LAUNCH INTO SPACE WINS THE $10M X-PRIZE 4 October Colorano

40th anniversary of Gagarin space flight covers.

Prognoz-7 launch covers.

100 Space All Different Stamp Collection Lot

Three space covers.

Togo - Mi.Bl.44 Space 1969 MNH - Mi.: 85,00€ RRR!!

Bulgaria 3153 MNH - SPACE Halley's Comet

Three space covers.

Space on Stamps - 9 Stamp Mint Sheet - MNH - 4312

Two ARACS covers.

Five years of Sputnik Krasnodar SS.

Soviet Space Cover 1975 Soyuz - Apollo Soyuz Launch

First spacewalk SS cover.

First USSR-France space fligh cover.

Guinea - Total Solar Eclipse on Stamps - Mint Stamp S/S - 7B-842

First international USSR-Czehoslovakia cover.

Second international USSR-Poland cover.

Spacecraft - Mint Sheet of 2 Stamps - MNH - M1193

Space Stamp Sets - lot 135

4 Hungary Space Sets - lot 146

RARE HAITI APOLLO 12 SPACE STAMP SET OF 16 IMPERF!!

EQU. GUINEA - SOUVENIR SHEET - SPACE

EQU. GUINEA - LOT OF 7 STAMPS - SPACE

GUYANA 1994 Space 3 sheets of 6 & S/S complete set MNH (6715)

RUSSIA - MNH - SPACE