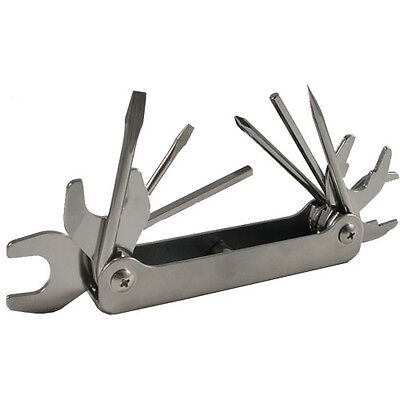 Scuba Diving Stainless Steel Dive Tool - 12 in 1

Unused Dive Reel. Unknown amount of line.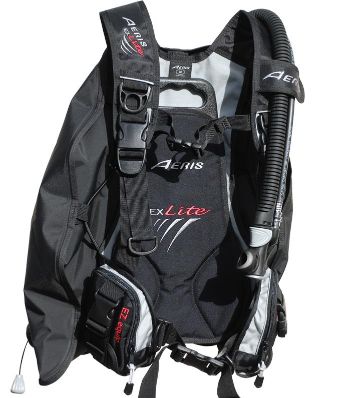 New in the Bag AERIS EX Lite travel BCD

Sea Pearl Soft Scuba Weights 6 Pounds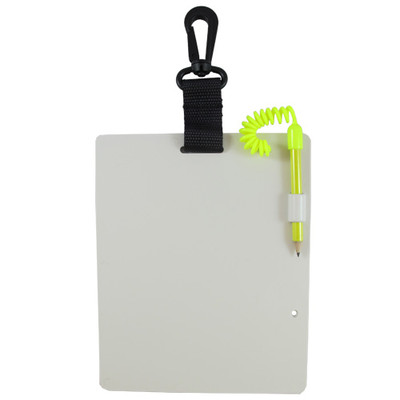 Scuba Diving Dive Writing Slate with Pencil, Large

MARK V HELMET KEYCHAIN - US NAVY DEEP DIVER SCUBA GIFT brass awesome key ring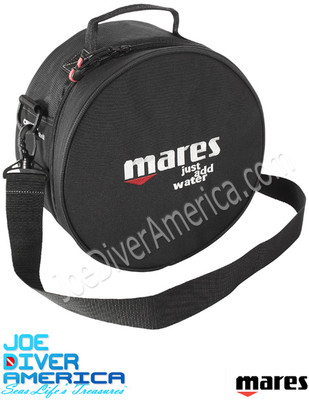 Mares Cruise Dive Regulator Bag - Boat Scuba Dive Regul

Cressi Men's Gara 3000 LD Long-Distance Long Blade Diving Fins size 40-41

Scuba Diving Gear 3 Page Multi Page Underwater Wrist Slate

OMS SCUBA/Snorkeling Diving Line Cutter with replaceable blade 8" NEW
Scuba Dive flag pirate skull license plate scuba diving equipment snorkeling fun

RARE Peter Built SCUBAPRO Hose Tool - Aluminum #3

NEW GOPRO HERO3 STANDARD WATERPROOF DIVE HOUSING Replacement housing for hero 3

U.S.Divers - Bag to carry your Fins Mask Snorkel Knife - Brand New

New Saeko Dive Underwater Notebook for Scuba Divers and Snorkelers

Saekodive AR-04 cave, wreck, or tech safety dive reel. 270' of line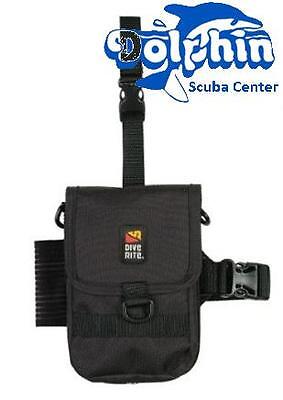 Dive Rite Thigh Pocket for Technical Scuba Divers
PRICE
$39.99

or best offer

Dive Alert scuba diving life saver
Silicone Grease - 2oz for Scuba and Camera O-Rings
PRICE
$6.98

or best offer
SUUNTO SCUBA ALERT SIGNALING DEVICE-USED!!!
SCUBA TANK TOW BOOT W/ WHEELS FOR 7.25 TANK,BLACK, BNIB

RESCUE DIVER FLAG PATCH - SCUBA EMT/EMS First Responder embroidered iron-on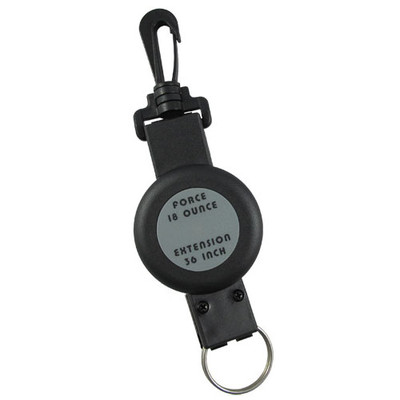 Scuba Diving Dive Deluxe Retractor Extend up to 36 inch

Brownie's Third Lung Commercial Duty Electric 150 B , Hookah Diving, Scuba
Dive Alert DA-2X

Kirby Morgan Superlite Helmet Commercial Diving Divers

ORIGINAL "TANGLE FREE" SCUBA DIVING SNORKEL NEOPRENE MASK STRAP .MADE IN USA

Mark V Deep Sea Diving Helmet Keychain Scuba Diver Dive

SCUBA O-RING KIT 12 SIZES 33 PC SAVE DIVE REFILL BUNA

Kirby Morgan Superlite Helmet Commercial Diving Divers
FINGER SPOOLS – MACHINED IN THE USA FROM SOLID DELRIN – Small - 50 Feet – NEW –
Brass Commercial Diving Helmet Mark V Divers Keychain
Dive Rite Hose Retainer for Scuba Divers Large
PRICE
$8.98

or best offer

Scuba diving equipment reef hooks

Scuba Diving Dive Cylinder Tank Valve Cap Protector,Orange

Mares "Pegasus" Scuba Diving Buoyancy Compensator Vest, Size "S"

Scuba Diving Snorkeling Silicone Dive Mask Strap, Black

5510.45 Dome Assembly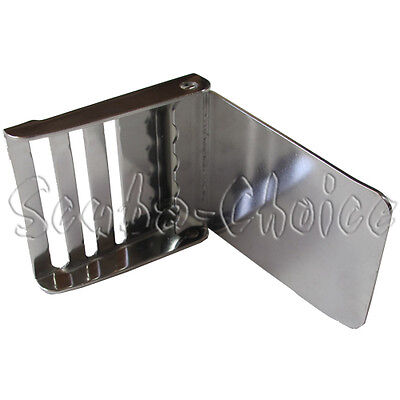 Scuba Diving Stainless Steel Weight Belt Buckle with 3 Slots

scuba diving themed T-Shirts Dive Beauty by Amphibious Outfitters