NEW HEAD XENON 135 Youtek d3o Squash Racquet Racket Strung Half Cover Included
PRICE
$114.95

or best offer

Dunlop Aerogel Pro GT Squash Racquet GREAT CONDITION!!!

Prince Squash Racquet EXO3 Rebel New 2013 with cover

Wilson Vents Protective Eyewear Squash Goggles

Prince Squash Racquet O3 Speedport Black New 2013 Special Edition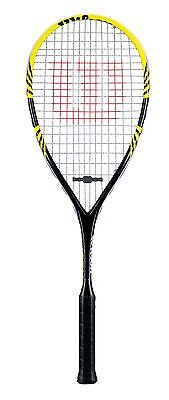 WILSON PRO COMP - squash racquet racket - Authorized Dealer - New - Warranty

prince squash racquet
Wilson Sledge Hammer 130 TI Squash Racquet

Prince Squash Racquet Airstick 130 New

Black Knight Squash Racquet w/cover Used handle worn/dent in top

HEAD MICROGEL CT 130 corrugated squash racquet racket

Prince Air Stick 120 Squash Racket Racquet

black knight magnum frost racket

Dunlop Aerogel 4D Elite Squash Racquet

New HARROW SPARK JONATHAN POWER SIGNATURE SQUASH RACQUET FREE PRIORITY SHIPINUSA

Wilson S88 Squash Racquet Red
New Harrow Vapor Dread II Squash Racquet Racket Strung!!!!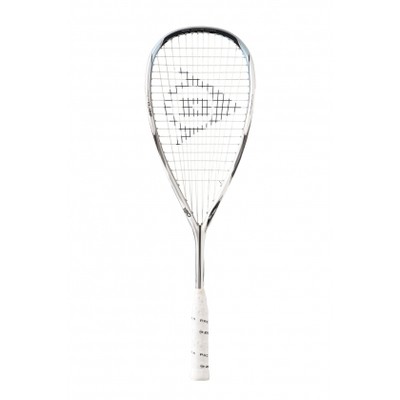 Dunlop Aerogel 130 Squash Racquet

Wilson S89 Squash Racquet Orange

WILSON BLX ONE.55 squash racquet

WILSON HAMMER 145 - squash racquet racket - Auth Dealer - w/ Warranty - H 145
NEW HEAD XENON 135 Youtek d3o Squash Racquet Racket Strung Half Cover Included

Black Knight XLR 5200 Squash Racquet w/ Case
PRICE
$29.99

or best offer

ARTENGO SQUASH RACQUET SQUASH-840-P

KARAKAL TEC LITE 130 GEL SQUASH RACQUET (NEW 2013)

Dunlop Aerogel Pro GT Squash Racquet / Brand New!!

Black Knight Sniper Ti Squash Racquet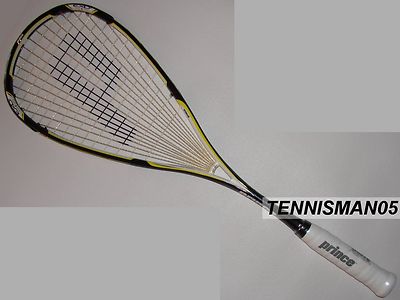 NEW 2013 PRINCE EXO3 REBEL SQUASH RACQUET EXO3 RACKET STRUNG! WITH COVER!!!!!!!!

Head TI Power Nano Squash Racquet NEW

Prince Force 3 Squash Racquet

EXCELLENT CONDITION HEAD SX2 COMPETITION SQUASH RACKET RACQUET ORIGINAL MINT!
PRICE
$19.99

or best offer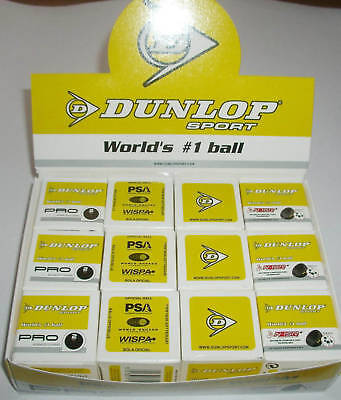 12 DUNLOP Pro Double Yellow Dot Squash Balls, 1 dozen

Dunlop Pro Dot 8 Balls - NEW

Prince Rebel Blue Dot 12 Squash Balls

Head Ti.170 Power Zone Squash Racket

Dunlop ICE I.C.E. Pro Squash Racquet GREAT CONDITION!!!

HEAD YouTek Xenon 2 135 + 2 dunlop squash balls + cover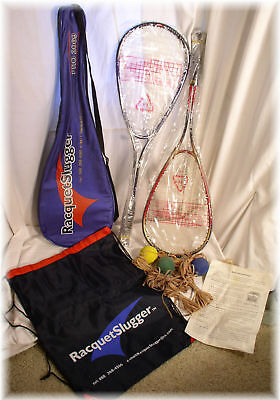 2 NIP RACQUETSLUGGER RACQUETs W/CASE/BALLS/UTILITY BAG
PRICE
$19.99

or best offer

Head Pyramid Power 170

HEAD CHAMPIONSHIP DOUBLE YELLOW DOT SQUASH BALLS - 3 PK - Authorized Dealer