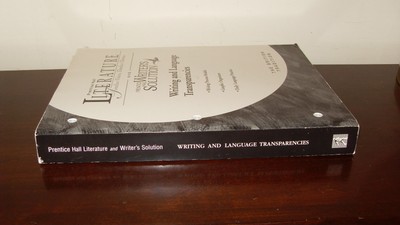 Timeless Voices, Timeless Themes (2000, Transparencies)

Clinical Management of Behavior in Children by Harry Bakwin, M.D.(1953 Hardcover

Good as Gold by Joseph Heller (1979, Hardcover)

Too Much Temptation by Lori Foster ( 2002 Hardcover )

American History : The Early Years to 1877 by Albert S. Broussard, Donald A....

Understanding Human Behavior by James V. McConnell (1989, Hardcover)

The Voices of Heaven by Frederik Pohl (1994, Hardcover)

Billy Graham : A Parable of American Righteousness by Marshall Frady (1979,...

The Enjoyment of Music : An Introduction to Perceptive Listening by Joseph...

Children of God : Read along Story Book in Contemporary English Version by...

An Honorable Defeat : The German Resistance to Hitler, 1933-1945 by Anton...

Second Year Algebra by Schorling, Clark and Smith ( 1942 Hardcover )

Paynter's Introductory Electronic Devices & Circuits Third Edition ( 1994 Har..

Understanding Human Communication by George Rodman and Ronald B. Adler (1996,...

The National Archives of the United States by Herman J. Viola (1984, Hardcover)

Taming The Barbarian by Lois Greiman ( 2005 Hardcover)

Michelle Celmer: 6 Book Lot *Gilded Secrets* A Clandestine Corporate Affair* +++

Beard on Bread by James A. Beard (1973, Hardcover)
Country Living Easy Transformations : Kitchens by Cynthia D'Aprix Sweeney and...

Development Through the Lifespan by Berk and Laura E. Berk (2006, Hardcover,...
The Verneys: A True Story of Love, War, and Madness in Seventeenth-century...

Playboy's Host & Bar Book by Thomas Mario (1971 Hardcover ) Vintage

The Children's Bible adapted by David L. Edwards (1976 Hardcover)

To Tame A Savage by Georgina ( 2002 Hardcover)

The Civil War : And American Iliad by Ralph G. Newman (1995, Hardcover)

Waking The Princess by Susan King ( 2003 Hardcover)

The Electronic Office : Procedures and Administration by Rita S. Tilton, J....

Ship Models in Miniature by Donald McNarry (1975, Hardcover)

Human Exceptionality : School, Family and Society by Michael L. Hardman, M....

Student Solutions Manuel by Mark Mc Combs ( 2001 Softcover) Sixth Edition
Brave Men, Gentle Heroes : American Fathers and Sons in World War II and...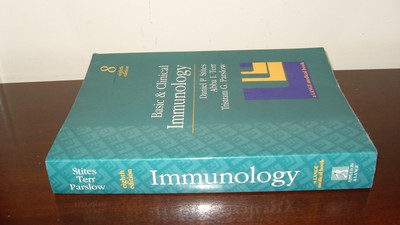 Basic and Clinical Immunology by Abba I. Terr and Daniel P. Stites (1994,...

Contemporary Financial Management by Moyer, William J. Kretlow and James R....

To Marry an Heiress by Lortaine Heath (2002 Hardcover)

Judy Christenberry:6 Book Lot *A randall Returns*Randall Wedding*Vanessa's Match

Crazy Sweet by Tara Janzen ( 2006 Hardcover )

Oral Surgery Volume 2 (1948 Hardcover)

Abandon by Carla Neggers ( 2007 Hardcover )

Great Stories of the American Revolution : Unusual, Interesting Stories of...

Elizabeth Bevarly: 6 Book Lot * When Jayne Met Erik* Dr. Irresistible* ++++PB