Unusual Three Monkeys Pen-Stand by JAC ZAGOORY of New York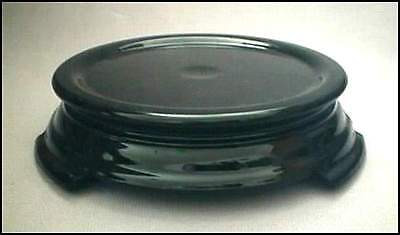 Black Glass: Art-Deco-Style Display Stand / 'Plinth' - Larger Than Average

Franciscan USA / APPLE PATTERN: Large Oval Ashtray

SCHUMANN Fine Porcelain: Reticulated Salad Plate (8.5 Inches), CHATEAU Pattern

Great Vintage Necktie, Eye-Catching Circles+Stripes - ROCKABILLY/DECO/SWING ERA

Beautiful Green DUGAN STRETCH ART GLASS, Center-Handled Tray

LENOX CHINA / One TUXEDO PATTERN Salad Plate - More Available

Minton Fine China: One Dinner Plate in GROSVENOR PATTERN - More Available, too.

LENOX FINE CHINA: One Dinner Plate, NYDIA PATTERN - More Available

Beautiful 1920's LENOX MYSTIC China: Four Boullion Soup Cups w/ Saucers

LENOX CHINA / Scarce GREEN STRATFORD Dinner Plate - Pattern R417G

Cool Vintage ROCKABILLY/DECO/SWING ERA Necktie, STYLIZED FLOWERS + Alaska Label

DIOR FINE CHINA: One 'RENAISSANCE' Pattern Flat Soup Bowl (More Available)

Calif Pottery / Vernon Kilns: 4-Inch Open Jug, GRACE PATTERN

Grafton China WWI Tank: Creme De Menthe Mini-Bottle, New Brighton Crest

Beautiful 1920's Lenox Mystic China: Four Rimmed Fruit Bowls ('Large')

Collectible MICHELOB BEER STEIN from Ferris Hotel in Rawlins, Wyoming

LENOX FINE CHINA: One NYDIA Pattern Cup+Saucer Set - MORE Available!

French Faience Pottery: Charming HB QUIMPER MUSTARD POT
Vintage CHASE CHROME Serving Bowl w/ Ribbed, White Bakelite Foot

Old Clear-Glass Rectangular Bottle - 'OWL DRUG COMPANY / SAN FRANCISCO'

Vintage Hand Painted Necktie, TIE-DYE DESIGN, Deco/Swing Era/Rockabilly Style

SCHUMANN Fine Porcelain: Reticulated Oval Vegetable Bowl, CHATEAU Pattern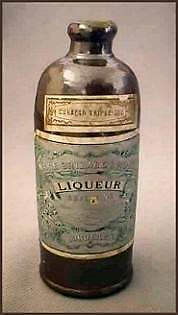 Vintage Miniature French Liqueur Stoneware Jug, Made in Bordeaux

Vintage Dresser Tray/Ashtray: Bronze-Tone Metal German Shepherd Dog, Marble Base

Fabulous Vintage NECK TIE, Multi-Colors+Cool Pattern - ROCKABILLY/DECO/SWING ERA

Vintage Pink Pottery Lamp Base with Four Art-Deco-Style Women

SHREVE+CO: Brass Inkstand, Wm. Filmer / Golden Gate Bridge Presentation Plaque

Vintage Liquor / Decanter Set: 'Gay-90s' Bartender Bottle + 4 'Hic' Cups

Coke / Coca Cola D-105529 Bottle - Bottom Embossed SAN FRANCISCO CALIF

GORHAM SILVER PLATE: Oval Trinket / Dresser Box with Shell Design - Handsome!

WISWELL'S/GREEN MOUNTAIN-1 Quart Milk Bottle+Cool Graphics Advertising Ice Cream

High-Quality Cut-Crystal (Glass) CIGARETTE or BUSINESS CARD CADDY

3-Volume Set 'MASTERPIECES OF ORIENTAL RUGS', Published by Brentano's NY c. 1922

Frosted Glass CIGARETTE CADDY w/ Enamelled Decoration, Art-Deco Style

METLOX / PROVINCIAL BLUE: Small Hen on Nest Covered Dish

Vintage Hand-Colored Necktie w/ HUSKIES + SLED - ROCKABILLY / DECO / SWING ERA

Pre-Prohibition Antique Bar Tumbler / Whiskey Shot Glass, BECKER BROS RYE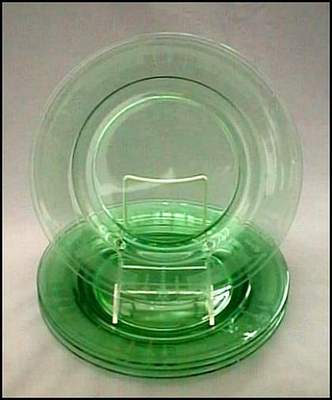 Early FOSTORIA GLASS: 4 LARGE Dinner Plates, BEVERLY PATTERN, Green

Great Vintage Hand Painted Necktie: OIL DERRICK+More - ROCKABILLY/SWING ERA/DECO