3 Piece Philco Tabletop Juke Box AM/FM Radio & Speaker Set(CD Player needs work)

Tall Tabletops Unlimited Lifestyle Ceramic Water Pitcher Espana, Blue
PRICE
$12.99

or best offer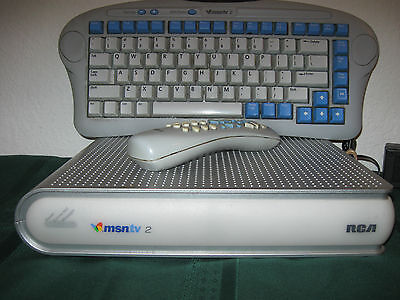 RCA MSN TV 2 Digital Media Streamer RM 4100

24% Lead Crystal Clear Diamond Patterned Stemmed Ring Holder by "Crystal Clear"

Tall Brass & Wood Bell School, Dinner, Very Loud Ring

Primo Flavorstation Model 110 NEW IN BOX

Musical, Clock, Jewerly Box in Pearlized White & Gold with Cherubs on Clock NIB

5 Star Twin Cup Coffee Maker with 2 Thermo Travel Cups, Lids and More
PRICE
$19.99

or best offer

John Maddoch & Sons "Royal Vitreuos" (England) Very Large, Water Pitcher

The Time Chart of Biblical History charts,lists, chronologies Oversize Bk

Home Made by Target, Tall Kitchen Canister W/Sealing Top, Olives & Vine Design

Kaldun & Bogle Monkey/Banana Leaf Dish
PRICE
$11.99

or best offer

"Home" Made for Target, Covered Casserole Dish w/ Ladle, Olives and Vine Design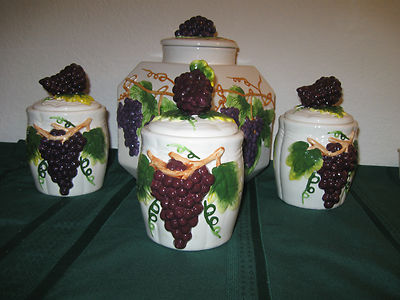 Set of 4 Kitchen Tuscany Grape 3-D Canisters by K M C

Matching Pair of Two Lamplight Farms Oil Lamp Creamy White, Ribbed

As Seen On TV Magic Bullet 1.5 Cups Food Processor

Beautiful Victorian Table Lamp With Beaded Shade and Dangling Prisms

Stanley TRE550 Electric Power Stapler/ Brad Nail Gun

Ceramic Water Pitcher and Bowl Med. Sized Yellow/ Cream with Brown Splotches

Pioneer Flush Mount, 6 1/2", 3 way coaxial Car Speakers 180 w. New in Box

Lamplight Farms Oil Lamp Creamy White Base with Blue and Pink Flowers

Grapes, Leaf & Vine Handles Pitcher From Portugal Neto & Gomes

Made by Home for Target, Large Pitcher, Creamer & Sugar Bowl, Olives and Branch

Stonelite Inspirado Rectangle Cookie,Flour + Canister w/Handled Lid French Style
PRICE
$15.99

or best offer

Painted Glass and Metal Table or Hanging Outdoor Bird Seed Feeder Silver/Pinkish

Wall Hanging Rack for 6 Display Plates Black Cord Metal Looking 46" Long Total
PRICE
$19.99

or best offer

Very Tall Ceramic Water Pitcher "Beige Chinoiserie"

Classic Vintage 5/8" Wide Gold Curved Necklace Stamped Monet 18" round
PRICE
$6.99

or best offer

MINOLTA MEMORY MAKER III 35MM CAMERA Great for begining camera responcibilty

Instant Immersion Ingles (2003, CD) by Topics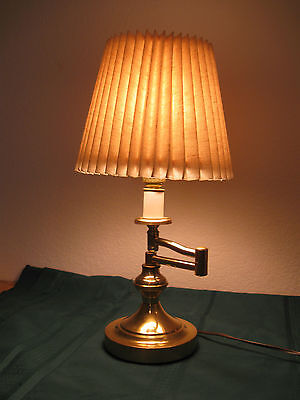 Swivel Arm Desk/Table Lamp by Leviton

Silver Plate and Copper 4 Part Chafing Dish

Apex digital tv/converter box remote control DT250A remote factory origional

Tim Twinkler Phatzos Cat Funny Bobbing Head Cat w/Tag Just "LOOK" at the Face!

Large Vintage Chamber Pitcher & Bowl Set Pink with Gold Triming and Flowers

3 strand White, Silver and Pinkish 17" Faux Pearl Necklace by "Napier"
PRICE
$10.99

or best offer

ALFRED ACCENT ON ACHIEVEMENT - Flute - Book 3

2 White Ceramic Canisters w/ Clamped Tight Locking Lids in a Carring Wire Caddy
PRICE
$10.99

or best offer

1 Gal. Glass Icetea Pitcher w/ Pour Spout & Spigot "LOOK At All The CATS On It"

Pretty White with Pink Trim & Pink Roses Ceramic Pitcher & Bowl by "St.Michaels"
PRICE
$12.99

or best offer