ORIGINAL SIGNED "RHYMES OF THE ROCKIES" BY JAMES W. WHILT

COPPER HAND FORGED POT - BRASS "SNAKE" HANDLE - BEAUTIFUL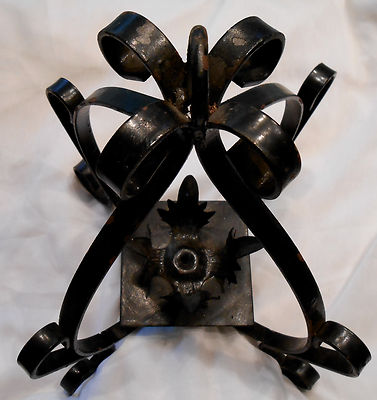 VINTAGE HANGING WROUGHT IRON ORNATE LANTERN -INCLUDING CANDLE!!!

VINTAGE CHARM BRACELET - US STATES - NY, FLA, LA & OH

ANTIQUE 'THE MASTER MFGO CO' METAL SPOUT PATENTED SEPTEMBER 14, 1928 + MASON JAR

ANTIQUE LARGE HAMMERED BRASS POT - OUTSTANDING!!!

VINTAGE "NEW YORK THE WONDER CITY" BOOK -COPYRIGHT 1939

RUSTIC ANTIQUE COW BELL - BEAUTIFUL!!

BEAUTIFUL VINTAGE SQUARE BOX WITH METAL HANDLE - GORGEGOUS!!!!

SIGNED 1999 HAND CARVED WOODEN VASE/ARCHITECTURAL PIECE - MAGNIFICENT!

VINTAGE DECORATIVE "GOEBEL WEST GERMANY" TULIP VASE - PERFECT!

VINTAGE 1883 F.B ROGERS SILVER CO. CONDIMENT JAR

(4) PORCELAIN MULTICOLORED DRAW PULLS - BEAUTIFUL!