Williamson 1715 Stradivarius Advanced Violin #3133, Siberian Spruce

Copy of Sebastian Klotz Baroque Violin #3382, by CH Diao Workshop

OPERA Violin #3214 (3/4), European Spruce, Outstanding Open Tone

An Excellent Bench Made MASTER Violin #3336 lab. DIETER-SUN 2010 (4/4)

OPERA Violin #3424 (1/2), European Spruce, Outstanding Open Tone

Il Cannone Guarnerius Violin #3311. MASTER LEVEL , AUSTRIAN SPRUCE, by Opera

OPERA PERLON STRINGS: 1 set of 4 violin strings (4/4)

HOWELL OVERTONE VIOLIN (4/4 ) #3396, rare

Stradivarius Violin #3120, Russian Spruce & Maple, by Ning & Ivanov

15' Williamson Classic Stradivarius Viola #3252, Nice Warm Tone

AMATI VIOLIN. 19th Century Red Venetian Edition #3420. Ebay Platinum Seller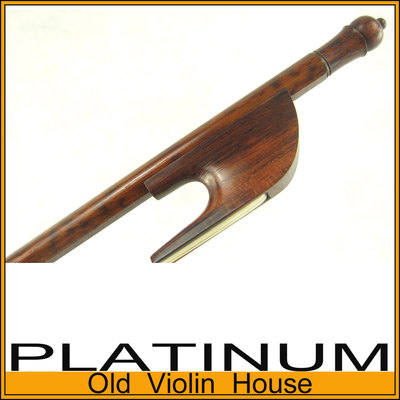 Traditional BAROQUE SNAKEWOOD Viola Bow with a slim bow tip (4/4) [106]

The Strad Harrison Violin Geige #3353 PRO Best Model Outstanding Antique varnish

4 VIOLIN FINE TUNERS that works. (NEW) Gold Plated.

410mm Copy of Rogerius Bon Nicolai Amati Master Viola #3392, by Vecchio

Strad Violin lab. DIETER-SUN 2010 #2227, Powerful & Balanced, by Opera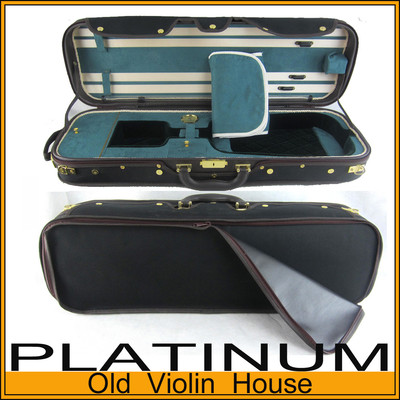 ROYAL Rectangular Violin Case - Black, Sturdy, Canvas. [CAROYA]

Copy of JB Collin-Mezin French Violin 4/4 #3138, Good Varnish&Workmanship Master

The Dancing Master's Violin #3030, Special Edition, by Wang Luthiery

Copy of Soil Strad Orchestra Violin #3371, Master Level, by Opera

PERNAMBUCO Violin Bow with Crafted Silver Tip (4/4) Pernumbuco [104] Pernumbuco

15.5' PROFESSIONAL VIOLA Harrison Strad #3390, 50-Years-Old Spruce, by Vecchio

Williamson 1715 Stradivarius Advanced Violin #2667, Siberian Spruce

Thomastik DOMINANT STRINGS SET 135B Medium (Violin)

Copy of a 19th Century Italian Violin (4/4) #3421. The Perfect Varnishing.
COBRA Fine Brazil Bow (sizes 1/8 - 4/4) Good Strength.

Copy of JB Collin-Mezin French Violin 4/4 #3375, Good Varnish & Workmanship

Strad Royal "English Jewel" Violin #3315, by Wang Luthiery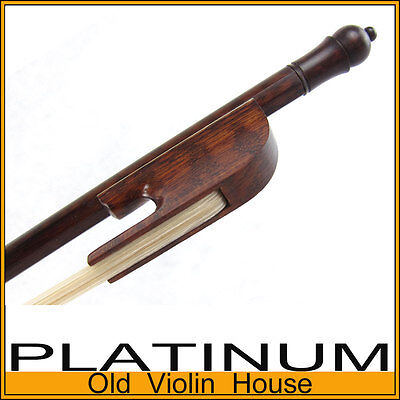 Traditional BAROQUE SNAKEWOOD Violin Bow with a slim bow tip (4/4) [106]

Copy of a 19th Century French Violin #3422. Warm Tone. Oil Varnish

OEM Wooden Shoulder Rest for Violin 4/4 & Viola

Williamson 1715 Stradivarius Advanced Violin #3158, Siberian Spruce

16' PROFESSIONAL VIOLA Harrison Strad #3389, 50-Years-Old Spruce, by Vecchio

Guarneri Lord Wilton TOP Master Violin #3426, AUSTRIAN SPRUCE, by Opera

CARPATHIAN SPRUCE Antonio Stradivari Cremonese 1715 Violin #1982, by Opera

OPERA PERLON STRINGS - 1 set for Viola (15-16.5")

Guarnerius Violin #3379, Russian Spruce & Maple, by Ning & Ivanov

16.5' OPERA Stradivarius VIOLA #1826, for Solo Performance

SELECT MASTER SOLOIST Violin by DIETER-SUN #3369, by Opera

Master Level Francesca Masterpiece Violin ca.1694. #3331. Dominant strings