Eagle Oil Can - Blue with Cap & Chain
Wood Slice Coins Trivet 6 x 6 - Rustic, Great Gift !

" END OF THE TRAIL " by James Earl Fraser Bronze Statue

Vintage Hemingray - 16 Insulator - Blue/Aqua - FREE SHIPPING !

Lives Of Saints With Excerpts From Their Writings Selected & Illustrated Book 54

Vintage Schlueter Mfg. Co. S. Louis, Mo. Deluxe Gas/Kerosene/Oil Can

Gateway Class 2 Transformer WD481201000 - 12VDC 1A Power Adapter

SIRIUS/LEADER ELECTRONICS I.T.E. Power Supply MU12-A050250-A1 5V 2.5A

Power Cord #121565-001 - Works with Most PCs

VINTAGE "NYC-PA" OIL CAN with FLEXIBLE GOOSENECK SPOUT ONE QUART

Pagis Pro 2.0 Software and User's Guide

Pagis ScanWorks Software and User's Guide

Vintage Swift's Brookfield Wood Yellow American Cheese Box with Clover Flower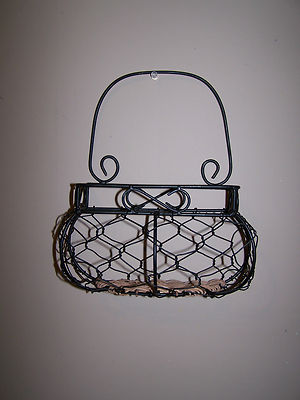 Wire Basket with Wicker Bottom- Wall Hung or Sitting

Black Spruce Wood Slice Wall Hanging Clock - Folk Art - Hand Crafted - Works!

Metal Injector/Baster ???

Vintage "Mulit-Fit" Lock-On Tractor Funnel

MILITARY WEB BELT Military Green - 39"

Wood Hand Carved and Painted Quail Bird Figurine on Burl Wood Base

Vintage Apple Fly Swatter

REDHATS of COURAGE Collector's Pin and Emblems

LG Travel AC Adaptor TA-22GT2

KYOCERA TXACA0C01 7W 5.2VDC 400mA POWER ADAPTER

Vintage Funnel - 5" Round with Chain

Vintage Animal Grooming Tool

Display Case - Dark Oak Wood and Glass 9 x 7 x 12

C&M CORP 30 AWG 34/PR

VINTAGE OIL CAN with FLEXIBLE GOOSENECK SPOUT

Vintage Brown & Cream Shoulder Jug - 6" tall

AC Adaptor Power Supply Model MW41-1200500

Little Men by Louisa M. Alcott HC Hardcover Book

Power Cord # 43H5248

Vintage Brown Porcelain Ceramic Insulator - Unique Shape !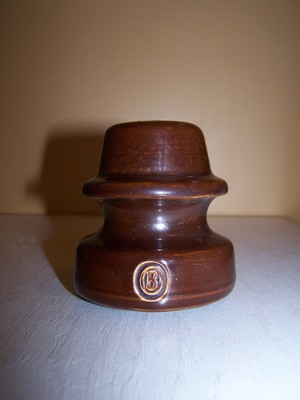 Vintage Ohio Brass Co. Brown Porcelain Insulator

Jensen JW160T Transmitter and AC Adaptor JWAD1

Large Vintage Brown Porcelain Ceramic Insulator - Beautiful Variegated Colors !

Vintage Rival Juice-O-Mat (1950s)

Vohenstrauss Johann Seltmann 6 piece Coaster Set in Original Box

Plantronics Power Adapter 45561-01

Vintage Hook