BEATLES ~Paul McCartney & His Fender Esquire, '66~

Devo RARE '78 Warner Bros.PROMOTIONAL Photo Card of Booji Boy

Beatles: Paul McCartney & Hofner Bass in Liverpool '62
THE BEASTIE BOYS Original '86 U.S. 1" PROMO Metal Pin -"I'm into BEASTIEality"

Beatles 8x10 Photo ~Pose with The Vernons Girls '63~

The World's STRANGEST Bruce Springsteen PROMOTIONAL ITEM!!! ['75]

Beatles B&W Photo ~John Appears to Be VERY Angry~

Beatles ~John Lennon Plays His Gretsch at Abbey Road~
Beatles: 8x11 Color Photo of Cynthia & Julian Lennon
The Beatles ~Paul McCartney+Hofner Bass & Beatle Boots~

BEATLES ~John Lennon 8x11 Photo -GREAT PORTRAIT SHOT~

The Beatles~Paul & Linda McCartney UK Photo-Buddy Holly Contest Winner

Beatles Color Photo ~The Fab Four at the Beach, '63~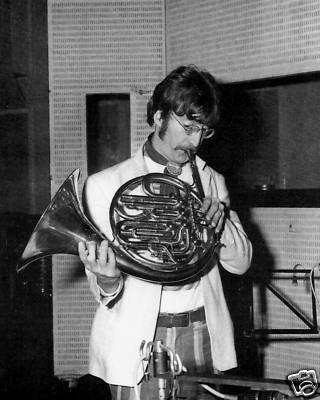 Beatles ~John Lennon Tries French Horn @Abbey Road '67~

Jeff Beck '91 U.S. PROMOTIONAL GUITAR PICK for "Beckology" Box Set

~The Beatles Full-Color Photo Posing In The Park, '68~

George Harrison+Ringo Starr+Bob Dylan+Leon Russell, '71

The Beatles 8x10 Glossy ~The Last Photo Session, 8/69~

Beatles 8x10 Photo ~John Lennon at 7 Years Old, '47~

John Lennon+George Harrison-"Day Tripper" Sessions, '66

~George Harrison & Wife Pattie in Haight-Ashbury, '67~

Devo '78 Original Set of 2 PROMOTIONAL POSTCARDS: Booji Boy & Live Band Shot

Beatles Photo =Their Stint as a Barbershop Quartet=

BEATLES: George Harrison Poses with John's Rickenbacker

~Beatles Posing With Their Guitars, Liverpool, '63~

The Beatles are KO'd by Muhammed Ali -B&W Photo-2/18/64

Beatles ~Paul McCartney & John Lennon British TV Rehearsal '65~

John Lennon 8x10 Glossy Photo ~Being So Cool in 1965~

The Beatles ~Great Classic Group Shot of The Fabs, '69~

Beatles ~Paul McCartney at Let It Be Session, '69~

PAUL McCARTNEY: 80's Repro Poster for "A Million Volt Light and Sound Rave" (67)

Beatles Glossy Photo ~John Lennon, NYC, Nov. '80~

STAN LEE & MARVEL PRESENTS: The Spirit Magazine #9, August, 1975 =Will Eisner=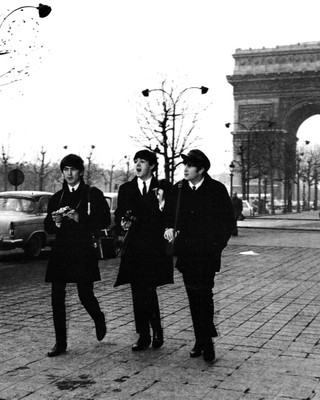 The Beatles 8x11 Glossy Photo ~Walking The Champs Elysees, Paris, '65~

Bruce Springsteen Original Vintage '80 U.S. 2" Pin "The River" =Album Cover Art=

~Paul McCartney & George Martin @Sgt Pepper's Session~

MARVEL PRESENTS: The Spirit Magazine #6, February, 1975 =Will Eisner=
Phil Collins Glossy Photo ~At His Country Estate, '80s~

STAN LEE & MARVEL PRESENTS: Savage Sword of Conan #39, April '79, Earl Norem

THE BEATLES: Original 70's British 1 1/4" Metal Pin-Paul Holds His Hofner Bass!!