LOVELY Lenox Dove Shaped Candy Dish or Spoon Rest? Ivory & 24K Gold - USA

Candlewicking Kit 12 x 12 inch lace trimmed PILLOW & BERNAT Almanac of Stitches

Bucilla STAMPED CROSS STITCH SAMPLER Little Girl at Prayer AMEN 11' x 14"

J. P. Alexander Needlepoint Kit IRIS Irises 5" x 7" finished

"I 3 Love SHANE" add on CHARM for BRACELET or WATCH from claire's

3 Corning Corelle BERRY Compote BOWLs CrAzY dAIsY Pattern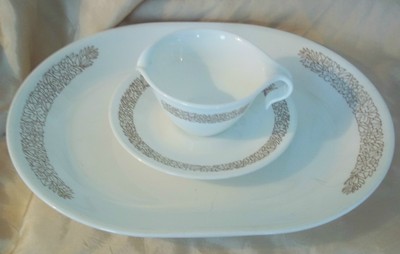 3 pieces CORNING Corelle WOODLAND BROWN PLATTER Creamer SAUCER

POSTCARD Bathing Beach Taughannock Falls STATE PARK ITHACA NEW YORK Finger Lakes

Vintage? Enesco Barbershop Quartet Moustache Mug by Adriane

Lovely Demitasse Cup no saucer no maker's mark save 0 120 . EXCELLENT Condition

c1996 SAKURA "SACHET" CREAMER & SUGAR BOWL WITH LID Sue Zipkin MINT

12 Pieces of 18 by 22 inches QUILTING FABRIC Flat Quarters

2 small CROSS STITCH KITS Meowrry Christmas & Remem-Bear I Love You & frame

Cross Stitch Kit CAPE HATTERAS LIGHTHOUSE 5" x 7" Hilite Designs

The Bad Beginning Bk. 1 by Lemony Snicket (1999, Hardcover)

The Reptile Room Bk. 2 by Lemony Snicket (1999, Hardcover)

Royal Cruise Line Postcard with 1984 Olympics COSTA RICA Stamp

Vintage 80's? Tampa Florida Postcard - Florida Avenue looking north 3.5" by 5.5"

1980's? Walt Disney World Postcard of POLYNESIAN VILLAGE 3.5" x 5.5"

Vintage? John F. Kennedy International Airport POSTCARD Queens NEW YORK CITY

c1962 CATSKILL GAME FARM 14 Views Postcard Folder CATSKILL NEW YORK

Postcard QUEEN'S HOUSE French Azilum WYALUSING PENNSYLVANIA Biggest Log Cabin

2nd Chance No. 2 by James Patterson (2002, Hardcover)

4 CORNING Corelle BUTTERFLY GOLD 6 3/4 inch SALAD or DESSERT PLATES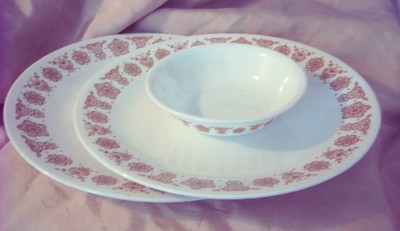 CORNING Corelle BUTTERFLY GOLD 2 DINNER PLATES 1 BERRY BOWL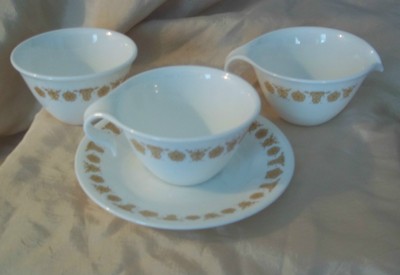 CORNING Corelle BUTTERFLY GOLD CREAMER Sugar BOWL (no lid) Cup & Saucer

5 Repro POSTCARDs CORNING NEW YORK St Mary's Convent ERIE STATION 200" Disc etc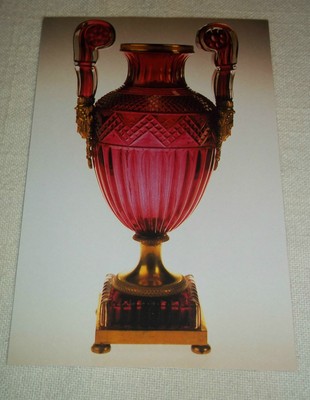 Postcard RUSSIAN GLASS VASE Medici CORNING MUSEUM of GLASS Corning New York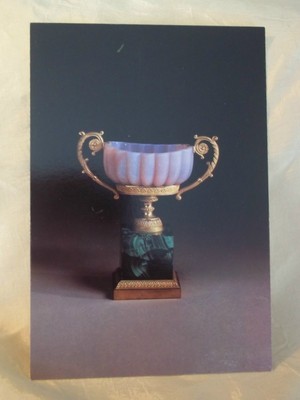 Postcard RUSSIAN GLASS Imperial BOWL CORNING MUSEUM of GLASS Corning New York

POSTCARD Lower Buttermilk Falls STATE PARK near ITHACA NEW YORK

1990 - 1991 Yearbook ADDISON (NEW YORK) CENTRAL ELEMENTARY SCHOOLS

c1897 Bible Study by Doctrines by Rev. Henry T. Sell, D.D. Hardback

Pair MIKASA handled CANDLE Stick HOLDERS Montclair Pattern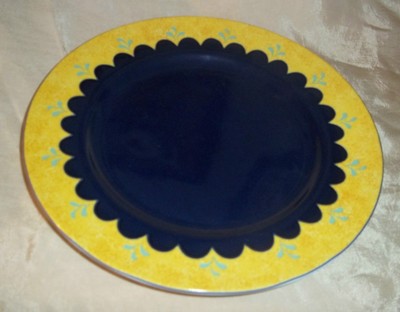 2 CASUAL IMAGES by LENOX 8 1/4 inch PLATES Bedazzle EMERALD & CITRINE

Mr Christmas MUSIC BOX ANGEL Ornament

KAISER BUNDT PAN Heavier Weight Stainless? Aluminun? Tin? Made in West Germany

BOOTHS CHINA ~ ENGLAND ~ FRESIAN - A8022 ~ 5 7/8" SAUCER ~ Gold Trim

Two 1984 OLYMPICS Mug MUGS Advertising MCDONALD'S XXIII Olympiad LOS ANGELES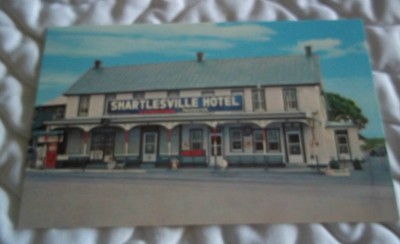 Shartlesville Hotel Route 22 & Interstate 80 PENNSYLVANIA POSTCARD 3.5" x 5.5"

PENNSYLVANIA DUTCH Amish RHYME POSTCARD Walter E. Boyer Illustrator 3.5" x 5.5"