Epiphone Les Paul 60's Tribute Plus w/ US Gibson '57 Classic Pickups & Hard Case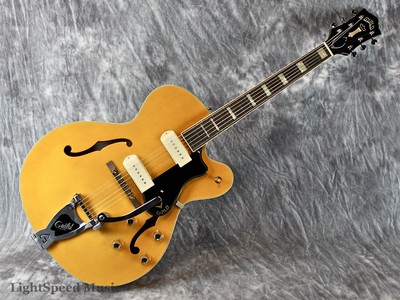 Guild X-175B Manhattan Full-Size Jazzbox w/ Bigsby, Spruce Top & Guild Hard Case

Guild S-100 Polara Reissue Solidbody Electric Guitar w/ Guild Hard Case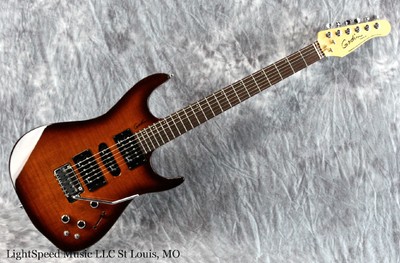 Godin Freeway SA Synth Access Guitar w/ H-S-H PUPs, Floating Trem & Godin Bag

Takamine EG430S "NEX" Body Acoustic-Electric Guitar w/ Solid Cedar Top & TP4T

Tanglewood TW130-SM "000" Size w/ Solid Mahogany Top & Back & Slotted Headstock

Sterling By Music Man Ray34 Sting Ray Style Bass w/ 3-Band Active EQ & Gig Bag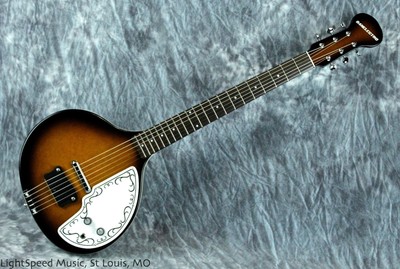 Danelectro Baby Sitar-An Electric Sitar For Guitarists-Go Ahead, You DESERVE It

Gold Tone ME-BassFL Fretless Solid-Body Micro Bass w/ Mahogany Body & Gig Bag

Gold Tone ME-Bass Fretted Solid-Body Micro Bass w/ Mahogany Body & Gig Bag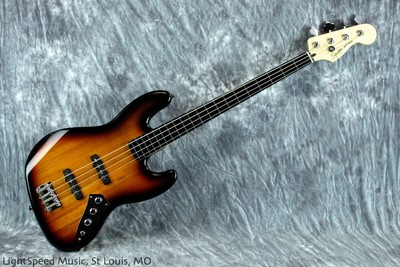 Fender Squier Vintage Modified Jazz Fretless Bass w/ Duncan Designed Pickups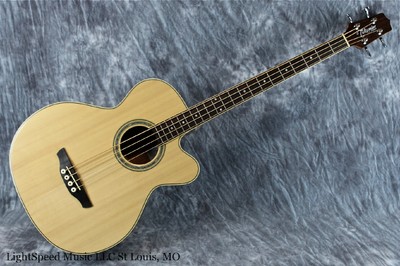 Takamine EGB2S Acoustic-Electric Bass Guitar w/Jumbo Body, Solid Top & TP4T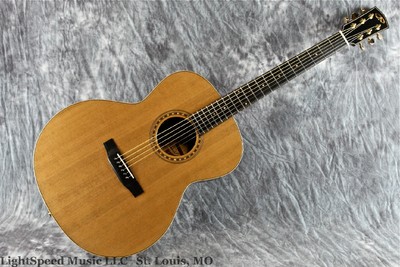 Bedell MBFAE-17-G Orchestra Model w/ Solid Woods, Fishman Aura Ellipse & Gig Bag

Fender Kingman Jumbo SCE Sunburst**Perfect Acoustic For Electric Guitarists

Gold Tone GME-4 Solid Body Electric 4-String Mandolin w/ Gig Bag

Tanglewood TW133-SM 12-Fret Parlor Guitar w/ Solid Mahogany Back & Sides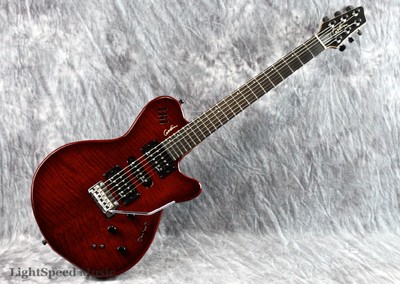 Godin xtSA Synth Access Guitar w/ Piezo, 13-Pin & 1/4" Out**w/ Godin Gig Bag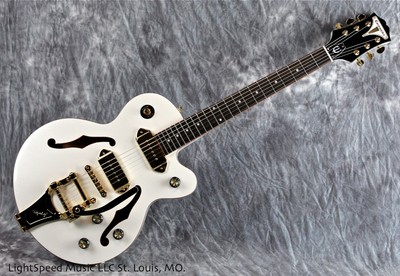 Epiphone Ltd Edition Custom Shop Wildkat Royale In Pearl White w/ P90s & Bigsby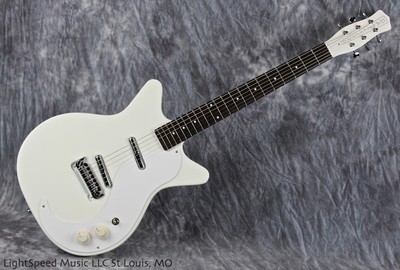 Danelectro D59M-NOS w/ 15-Year-Old Vintage Lipstick Pickups & Intonatable Bridge

Hagstrom Ultra Swede***Ultra-Light Singlecut w/ Lightening Fast Neck

Seagull Coastline S6 Cedar Folk QI w/ Solid Cedar Top & Wild Cherry Back & Sides

Ovation Celebrity Standard Plus CS24P-NBM w/ Burled Maple Top & OP-4BT Preamp

Alvarez RF26CE Cutaway "OM" Style Acoustic Electric Guitar w/ B-BAND Electronics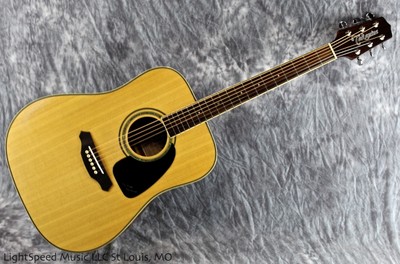 Takamine TR340S "Tsunami Relief" Dreadnought Guitar w/ Solid Spruce Top

Fender Kingman SCE Acoustic-Electric Dreadnought w/ Cutaway In 3-Tone Sunburst

Journey OF410 Collapsible Travel Guitar That Fits in Overhead Compartment!

The Engle Percussive Guitar Accessory w/ Carry Case & Key Code For Workshop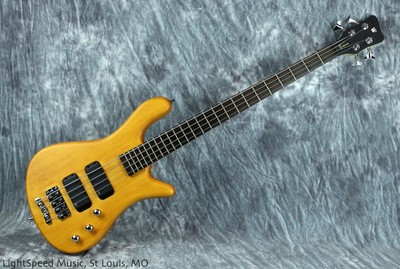 Warwick Streamer Standard Bass Guitar w/ Honey Violin Oil Finish & 3-Piece Neck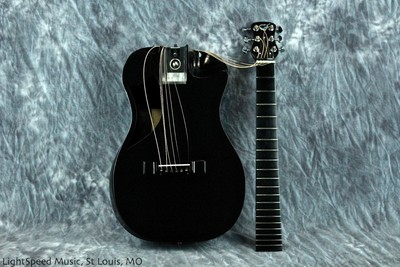 Journey OF660 Carbon Fiber Collapsible Travel Guitar Fits In Flight Compartment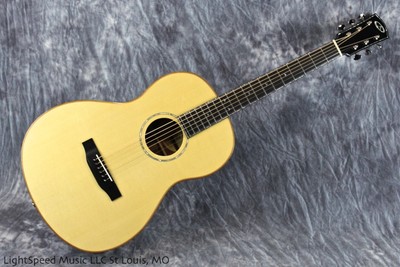 Bedell OHA-18-G Parlor Guitar w/ All Solid Tonewoods, Fishman & Bedell Gig Bag

Washburn LSJ743SK "Lakeside Jumbo" w/ Hard Case***Number 9 of Only 500 Made!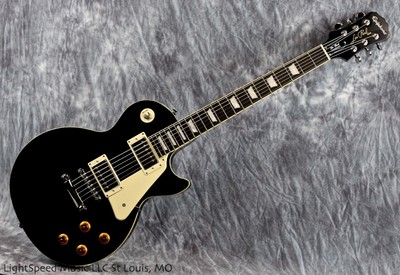 Epiphone Les Paul Standard In Gleaming Ebony/ Black Finish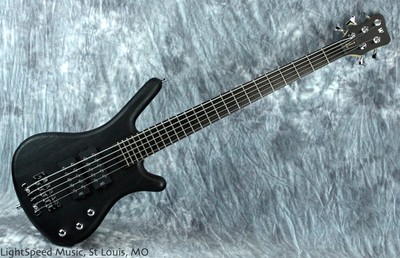 Warwick Rock Bass Corvette $$ 5 *** A Boutique Bass For Pennies On The Dollar

Guild M-75 Aristocrat Featherweight Hollowbody Tone Machine w/ Guild Hard Case

Gretsch 9460 Dixie 6 Banjo-Guitar***A Banjo Made Especially For Guitarists!

Guild F-150RCE All Solid Tonewood Jumbo w/ Cutaway, Fishman Electronics & Case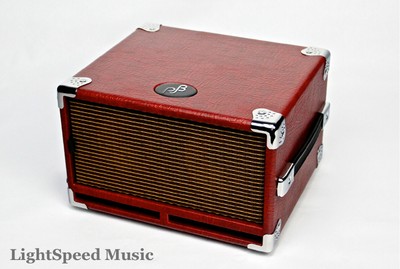 Phil Jones Bass PB-100 Powered Bass Cabinet***Micro Size Meets Mega Sound - Red

Gold Tone Micro Bass M-BassFL Fretless Mahogany Acoustic Electric Bass w/Gig Bag

Ibanez SR1400 Premium Series Bass w/ Nordstrand Pickups, 5-Pc Neck & Flame Maple

Washburn WD25S Dreadnought w/ Solid Alaskan Spruce Top & Rosewood Body