"I Tole You So" by Margaret Wehking

Lot of Tole Painting books by Jo Sonja

Vogue 1754--Christmas Ornaments and Stockings with transfers

Janlynn- "Birds of a Feather"

"We, The Painters" by Donna Bell Book One and Book Two

Magic Charms of the Old World

Seaside Treasures

"Somethin' Feathered 4 " by Milly Smith

"The Merry Peasant" Volume I and II

"Pretty For the Table" by Bette Byrd

"Tolehaven Christmas" by Gail Anderson Volumes II and IV

Folk Art Sampler by JoSonja--Vol. 1,2,3

Det Gleder Meg (It Pleases Me) by JoSonja--Vol. 1 and 2

Folk Art Expressions of Joy by JoSonja

Folk Art Primer by Edna Snyder and JoSonja Jansen

The Art of Folk Painting by JoSonja & David

Edelweiss and Hollyhocks by Winnie-- decorative painting books

The Basics of Folk Art by Jerry and Jo Sonja Jansen Vol. 1 & 2

"Whippersnapper Whimsies" and "Angel Twigs" Books 2 and 3 by Helan Barrick

Four Ink 'N Scrub books by Corrine Severson

Halloween, Christmas and Patriotic designs from Pat Olson

Vintage Tole painting-"Tole Red, Tole Blue",Orange, Purple, Yellow, Green

Huge lot of Tole Painting Books

Huge lot of Tole World, Paintworks and more magazines

Huge Lot of Bead Style Magazines

Huge lot of Just Cross Stitch magazine

"Flowers of the Month" and others by Donna Dewberry

"Decorative Murals" and others by Donna Dewberry

Rowan Book Nine

Rowan Book Eleven

Two Rosemaling books (Norwegian decorative art)

Four sets of Bauernmalerei patterns

Huge lot of Mostly Christmas Tole Painting Books

Lot of Vogue Knitting International Magazine

"A Painter's Garden" by Jane Dillon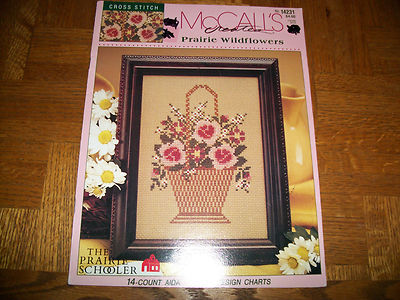 The Prairie Schooler--Prairie Wildflowers

"Skeleton Crew"-cute halloween design

"For Whom the Brush Toles" by Priscilla Hauser Volumes 1-4

Butterick 3329--18" Doll Clothes-Boys too!

McCalls M6451-- 18" doll clothes and kitty