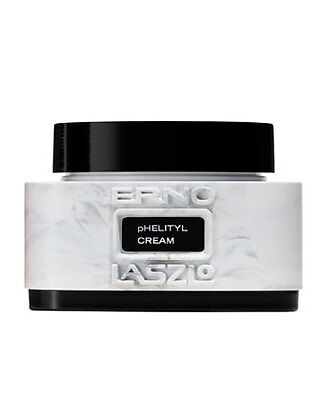 ERNO LASZLO PHELITYL CREAM~P.M.NIGHT TIME MOISTURIZER FOR NORMAL SKIN 1 OZ ~30G
PERLIER RISARIUM BLACK RICE FACE CREAM MOISTURIZER~AGE-DEFYING SPF15~0.52 OZ~NIB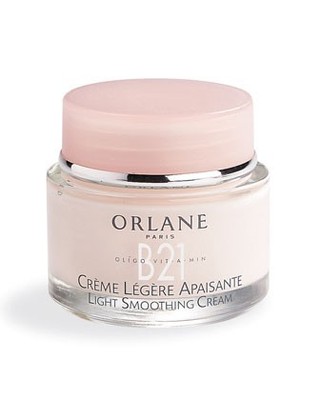 ORLANE B21 OLIGO VITAMIN~LIGHT SMOOTHING CREAM~CREME LEGERE APAISANTE~0.5OZ/15ML

ALEXANDRA DE MARKOFF VITAL 10 ANTI AGING NEW AGE SKIN SERUM~SPF 6~ 0.5 OZ /14ML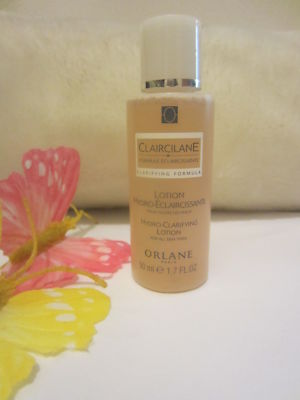 ORLANE CLAIRCILANE HYDRO CLARIFYING LOTION 50ML 1.7 OZ

AUTHENTIC *CREME DE LA MER* MOISTURIZING CREAM 2 OZ 60ml BRAND NEW & FRESH~NWOB!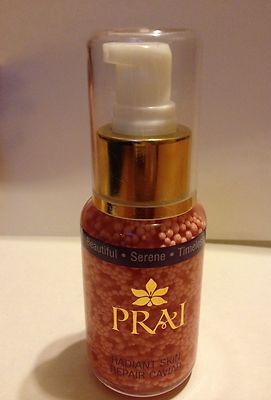 PRAI RADIANT SKIN REPAIR CAVIAR FOR LINES AND WRINKLES~BIG SIZE~1.7 FL OZ/50 ML

LAVERA FACES ORGANIC WILD ROSE CLEANSING MILK CLEANSER FOR DRY & MATURE SKIN NIB

PUR MINERALS PURMINERALS PERFECTING SERUM WITH DERMOX SRC ~.3 OZ /10 ML ~R $32
LAVERA FACES ORGANIC WILD ROSE MOISTURIZING DAY CREAM MOISTURIZER~DRY MATURE SK

SKYN ICELAND ARCTIC BRIGHTENING SERUM ~ FOR STRESSED SKIN~FULL SIZE 30 ML /1 OZ

JURLIQUE BALANCING CLEANSING LOTION FOR COMBINATION SKIN FULL SIZE 200ML / 6.7OZ

CLINELLE SnoWhite SNOW WHITE MASK~WHITENING BRIGHTENING HYDRATING ANTI-AGE~50ML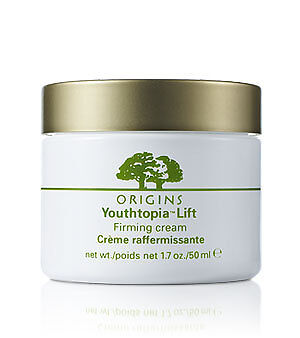 ORIGINS YOUTHTOPIA LIFT FIRMING CREAM CREME~NEW NO BOX~FULL SIZE 1.7 OZ / 50ML

PRAI VITAMIN COMPLEX 1 & 2 DAILY DEFENSE SHIELD SERUMS FOR FACE~NEW IN BOX~HTF!!
ORIGINS HAVE A NICE DAY SUPER CHARGED MOISTURE CREAM~NEW NO BOX~1.7 OZ /50 ML
CLARINS ULTRA-MATTE DAY CONCENTRATE MOISTURIZER FOR OILY SKIN~FULL SIZE 30 ML/1Z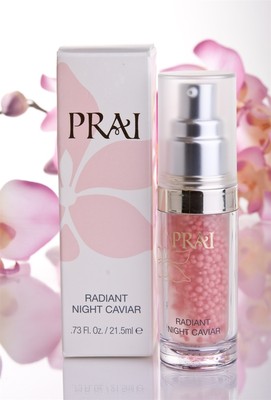 PRAI RADIANT NIGHT CAVIAR W/MATRIXYL&PEPTIDES ~FULL SIZE~.73 FL OZ/21.5ML~IN BOX

VITAGE SUPERCEUTICAL PRIORI EVEN TONES~HYPERPIGMENTATION LIGHTENING ~MINI 5 ML
SHISEIDO WHITESS ESSENCE EX~NEW IN BOX~FULL SIZE 30ML/1 OZ/30G~FOR DISCOLORATION

PUR MINERALS PURMINERALS REVITALIZING WASH SOUFFLE FACIAL CLEANSER MINI1OZ /30ML

PUR MINERALS PURMINERALS MINERAL MOISTURE COMPLEX MOISTURIZER MINI ~.5OZ /14G
MOLTON BROWN ACTIVE DEFENCE CITY-DAY HYDRATOR MOISTURIZER ~FULL SIZE ~SEALED BOX
2*PRADA LIGHTENING GEL FOR FACE~ BRIGHTENS AND ILLUMINATES SKIN, DISCOLORATION
AMORE PACIFIC LINE MODIFIER INTENSIVE WRINKLE TREATMENT ~FULL SIZE NIB ~SEALED

ORIGINS YOUTHTOPIA LIFT ULTRA-RICH FIRMING CREAM~NEW NO BOX~FULL SIZE 1.7OZ/50ML
CLARINS MULTI-ACTIVE SERUM~LINE PREVENTION~YOUTHFUL VITALITY~FULL SIZE 30ML/1 OZ
CLARINS MEN AFTER SHAVE ENERGIZER~LOTION APRES RASAGE~RELEIVES INVIGORATES 100ML
ELIZABETH ARDEN PURE FINISH MINERAL TINTED MOISTURIZER SPF 15~ LIGHT #02~50 ML
CLINELLE MOISTURE GLOW MOISTURIZER~NON GREASY~ANTI-AGING~ESSENTIAL OILS~50ML

AMORE PACIFIC HYDRATING FLUID FOR NORMAL TO DRY SKIN ~FULL SIZE 5.4 0Z 160ML NIB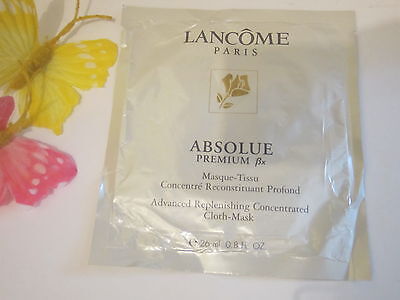 LANCOME ABSOLUE PREMIUM BX ADVANCED REPLENISHING CONCENTRATED CLOTH MASK 1PACKET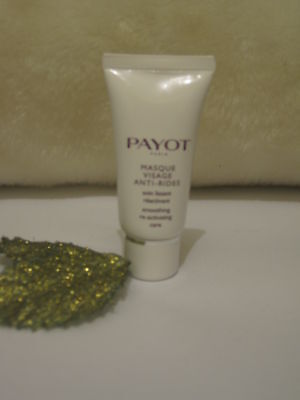 PAYOT SPAS~ MASQUE VISAGE ANTI-RIDES ANTI WRINKLE MASK TRAVEL SIZE 0.5 OZ /15 ML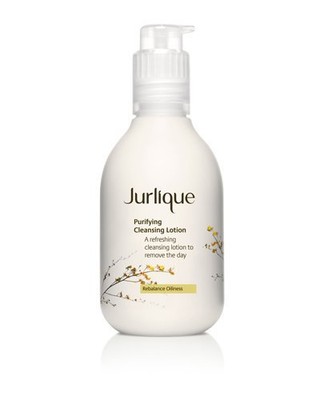 JURLIQUE PURIFYING CLEANSING LOTION FOR OILY SKIN ACNE FULL SIZE 200 ML / 6.7 OZ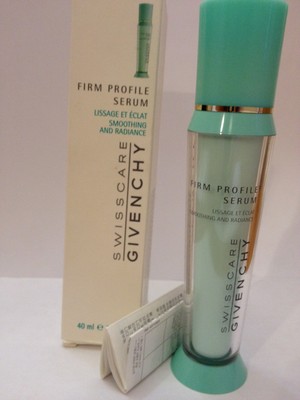 GIVENCHY FIRM PROFILE SERUM~SMOOTHING AND RADIANCE~FULL SIZE 40 ML/ 1.3 OZ NIB!!
PRICE
$129.99

or best offer
AMORE PACIFIC TIME RESPONSE SKIN RENEWAL SERUM FULL SIZE *NEW IN SEALED BOX* WOW
NEOSTRATA BIONIC FACE SERUM 10 PHA POLYHYDROXY FORMULATION~LACTOBIONIC ACID~30ML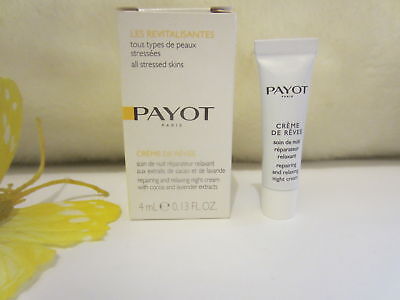 PAYOT CREME DE REVES NIGHT CREAM-RELAX AWAY STRESS ~TRAVEL SIZE 4ML / .13 OZ NIB
CAUDALIE FRESH COMPLEXION TINTED MOISTURIZER DARK RV$39

SHISEIDO THE SKINCARE NIGHT ESSENTIAL MOISTURIZER LIGHT~NEW IN BOX~75 ML/ 2.5 OZ