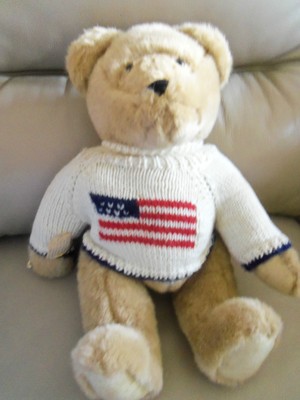 OLYMPIC BEAR IN SWEATER WITH SAN FRANCISCO MUSIC BOX "STARS AND STRIPES FOREVER!

NURSES WATCH GOLD PIN NURSING+ ENGRAVED GLOW IN DARK DIAL EZ TO READ BEAUTIFUL!

MEN'S Q&Q WATCH WITH LARGE GOLD DIAL GOLD BEZEL BROWN LEATHER BAND Q156-104Y WR

AUTHENTIC HILLTRIBE DOLL OF THE THAI PAYAP CERTIFICATE MOM & BABY HAND MADE NICE

GENEVA MEN'S WATCH STAINLESS STEEL WITH LARGE DESIGNER TWO-TONE SILVER/ROSE GOLD

DOLLS BY PAULINE (PAULINE BJONNESS-JACOBSEN) 17" VINYL JENNIFER 1990 DOTY AWARD

DONNA VIVIAN WATERPROOF LADIES WATCH SILVER PEARL ACRYLIC BAND CRYSTAL BEZEL NEW

MIYKON WATERPROOF BLACK RUBBER WATCH GREAT SPORTS SWIMMING DIVING OR EVERYDAY!

14" MADAME ALEXANDER "CARMEN" OPERA SERIES MADE FROM 1982-1986 WITH STAND BEAUTY

MIYKON WATERPROOF WATCH PINK SILICONE BAND AND CRYSTAL STONE BEZEL AWESOME!

10" PORCELAIN SAILOR DOLL ESTATE FIND SO CUTE!

WOMEN'S GENEVA WATCH ROSE GOLD BANGLE CLIP-ON FASHION STYLE DESIGN WHITE DIAL!

ESTATE FIND 9 1/2" JAPANESE/CHINESE PORCELAIN WITH A HORSE ON ORIGINAL STAND!

WOMEN'S TIMEX WATCH EXPANSION SILVER BAND INDIGLO PINK NIGHT LIGHT MODEL T2G291

WOMEN'S GENEVA WATCH SILVER ELEGANT SURROUNDED BEVELED DIAL BRAND NEW STYLE!

VINTAGE JADE NECKLACE WITH ROSE PENDANT STERLING SILVER 925 BEADS & CLOSURE NICE

GENEVA WOMEN'S BONE/WHITE ACRYLIC WHITE DIAL WITH STATIC CHRONO EYE DIALS CUTIE!

PONS QUINTANA Estela Made in Spain Black Suede Fur Wedge HEEL BOOTS 41.5 / 11.5!

HOT FISH HARDCORE FISHWEAR FRESHWATER "LARGE MOUTH" FISH FINE MEN'S SHIRT XL!

PONS QUINTANA 1953 BROWN SUEDE FUR BOOTS WEDGE HEEL SIZE 7 US 37 EURO SPAIN MADE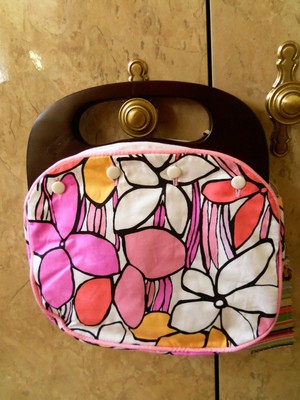 BRACIANO BERMUDA BAG PINK REVERSIBLE DESIGN WOODED HANDLES BRAND NEW 2 IN 1 BAG!

MEN'S SWANSON BLACK DIAL WATCH DAY & DATE TWO-TONE BAND GOLD HOUR MARKERS NICE!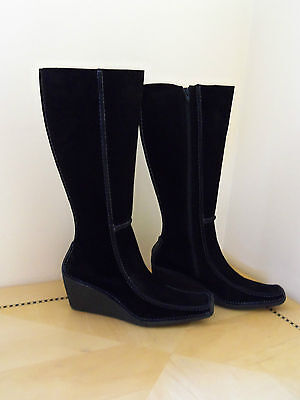 PONS QUINTANA 1953 BLACK SUEDE BOOTS WEDGE HEEL SIZE 11 US 41 EURO SPAIN MADE!

DIAMOND MASTER WATCH GENUINE WHITE DIAMOND PEARL DIAL ON BLACK LEATHER BAND NICE

16" PORCELAIN DOLL BEAUTIFUL ESTATE FIND DOLL HAS NO INFORMATION VERY NICE!

MEN'S MIYKON WATCH WATERPROOF GOLD TONE METAL LINK BAND WHITE DIAL DAY & DATE!

ORIENT GROOM DOLL HAND PAINTED NICE OUTFIT HAND MADE TO PERFECTION!

DONNA VIVIAN WATERPROOF LADIES WATCH ROSE GOLD/WHITE ACRYLIC BAND DESIGNER STYLE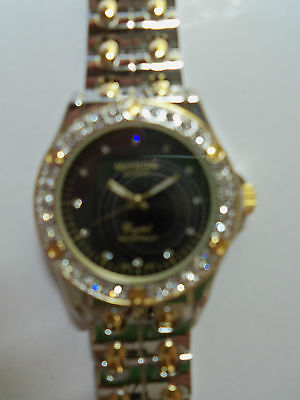 NEW ARRIVAL - MIYKON QUARTZ WOMEN'S WATCH CRYSTAL BEZEL WATER PROOF TWO TONE!

17" Katherine's Collection Doll Dark Resin MERMAID Wayne M Kleski Collector Item

BURAGO ITALY FORD FOCUS WRC 1999 ALREADY ASSEMBLED IN ORIGINAL BOX & PAPERWORK!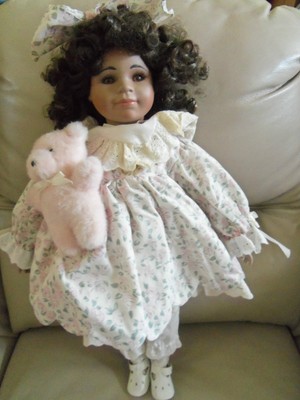 EFFANBEE 21" DARK PORCELAIN DOLL WITH PINK TEDDY BEAR ESTATE FIND!

MEN'S PULSAR WATCH PQ2003 WORLD TIME BLACK URETHENE DIGITAL ALARM CHRONOGRAPH!

"Little Christopher Columbus" Porcelain Doll Kathy Barry Hippenensteel from 1991

WOMENS TORTOISE BROWN WATCH & GOLD FINELY MADE WATER RESISTANT BY PAUL JARDIN!

KISH SILVER WITH A CRYSTAL FLORAL COVERED BRACELET 3ATM WATERPROOF WATCH NEAT!

19" PORCELAIN JESTER DOLL BEAUTIFUL OUTFIT GLASS EYES MOBLE ART

NEW ARRIVAL GENEVA OVERSIZE CRYSTAL FACE 3D SILVER METAL DESIGNER CHRONO STYLE!

VINTAGE JAPANESSE WOOD HANDMADE CULTURE DOLL KNEELING RARE ESTATE HARD TO FIND!

PURPLE GENEVA WOMEN'S WATCH 1" DIAL MATCHING METAL BRACELET CRYSTAL HOUR MARKERS