Lot of 3 PB Lisa Jackson-To Die Series

Boys Size 12 Converse All Star Slip Ons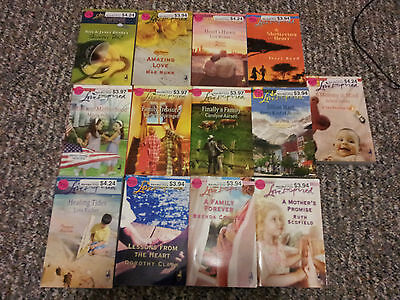 Lot of 13 PB "Love Inspired" Romance Novels
Lot of 3 Toddler Boys T-Shirts-4T

Lot of 2 Toddler Boys Long Sleeved Shirts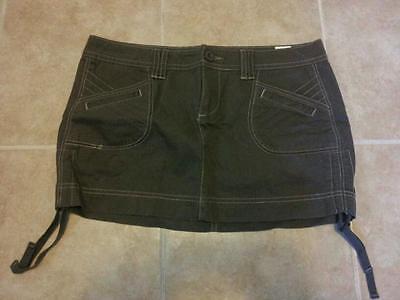 Junior's LEI Skirt-Brown Mini-Size 11

Lot of 3 Meg Cabot Princess Diaries books

Lot of 4 PB Nevada Barr Novels

Lot of 4 PB Kids Star Wars Books

Sesame Street Story Reader-Deluxe 3 Book Pack (2010, Mixed Media)

Lot of 3 HC Lisa Jackson Novels

Lot of 11 Kids PB Books-Dog Theme-Santa Paws/Bad Dog/Wishbone
Lot of 4 PB Marjorie M. Liu Novels-Dirk and Steele Series

Boys 5 pc. Clothing Lot-4 Long Sleeved Shirts/Cargo Pants-5T and 4/5

Boys WWE Long Sleeved John Cena T-Shirt-4/5

Lot of 3 Retro Cookbooks-Hostess W/ the Mostess/Good Kitchen Magic/Man's Heart

Lot of 12 Kids Chapter Books-Teachers Lot!!!!

Lot of 7 PB Kids Animal Theme Books

Lot of 3 Young Adult Novels

The Amazing Spider-Man Action Figure

Music: An Appreciation by Roger Kamien-HC-10th Ed.-READ DESCRIPTION

Lot of 9 PB Sharon Sala Novels-Cat Dupree/The Searchers
Lot of 6 Diane Mott Davidson Novels-Goldy Schulz Series

Lot of 8 Debbie Macomber Books-Cedar Cove Series

!Lot of 16 Kids Chapter Books-Runaway Ralph/Stuart Little/Zach & Cody and More!
Lot of 3 PB Nina Bangs Novels-Wicked Fantasy/One Bite Stand/Taste of Darkness

The World of Children by Joan Littlefield Cook and Greg Cook (2009, Paperback)

Lot of 4 Kate Brian Novels-Private Series-PB/HC

Lot of 4 PB/HC Dick Francis Novels
Lot of 2 PB Karen Kingsbury Novels-September 11 Series

Lot of 10 PB Kids Sports Themed Chapter Books

Lot of 10 PB/HC Kids Chapter Books for Girls

Lot of 7 HC/PB Anne Rice Novels
Lot of 14 PB Debbie Macomber Books-20 Stories In All!!

Lot of 5 HC/PB Novels by Harlan Coben

Women's Chaps brand Black Dress Skirt w/ Belt-Size 10

Lot of 9 HC/PB Clive Cussler Novels-Austin/Pitt Series

Lot of 8 Jonathan Kellerman Novels-Alex Delaware and More

Lot of 8 Janet Evanovich Novels-Full Series/Wicked Appetite/Barnaby Series

Lot of 17 Nora Roberts Novels-Sign of Seven Trilogy/Blue Smoke/High Noon & More!