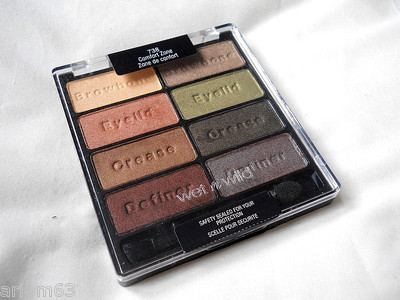 Wet N Wild 8 Eyeshadow Palette WORLDWIDE SHIP Comfort Zone

TRESEMME Nourishing Rituals LIQUID GOLD SHINE THERAPY Conditioner

New Maybelline 24hr color tattoo Duochrome Limited Edition 2013 Icy Mint #30

Sonia Kashuk Hidden Agenda Concealer Palette #07 Intl Ship

Wet N Wild Megalast Lipstick Dollhouse Pink Think Pink Smokin' Hot Pink Set of 3

Maybelline Color Sensational Lipstick Porcelain Limited edition Elegant Lilac

Revlon Lip Butters Wild Watermelon Peach Parfait Tutti Frutti Set of 3 Intl Ship

Maybelline VIVIDS Lipstick Pink Pop Fuchsia Flash Vivid Rose Hot Plum Intl Ship

Maybelline VIVIDS Lipstick Pop Of Cherry Electric Fuchsia Limited Edition

Wet N Wild Eyeshadow Walking on Eggshells Silent Treatment SET OF 2 TRIOS

WET N WILD COLOR ICON BLUSH PEARLESCENT PINK INTL SHIP

Loreal Infallible eyeshadow Glistening Garnet Liquid Diamond Amber Rush

Wet N Wild Color Icon Blush Set of 2 Pearlescent Pink Heather Silk Intl ship

Maybelline Color Sensational Lipstick Porcelain Limited edition Smooth Taupe

Covergirl Flamed Out Mascara Max Volume Mascara New Item Very Black Blaze #300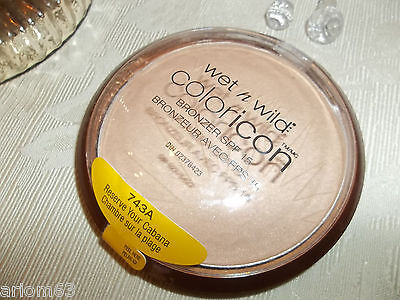 Wet N Wild Bronzer Reserve Your Cabana Highlighter Intl Ship

Flower Beauty Cosmetics Drew BarrymoreShine on Lipgloss IRIS I COULD FLY & MORE

New Maybelline 24hr color tattoo Duochrome Limited Edition 2013 Lavish Lavendar

Maybelline Color Sensational Lipstick Porcelain Limited edition Afternoon Tea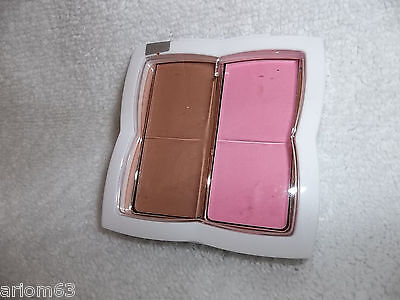 Flower Beauty Cosmetics Drew Barrymore Blush Bronzer Duo Gloriously Golden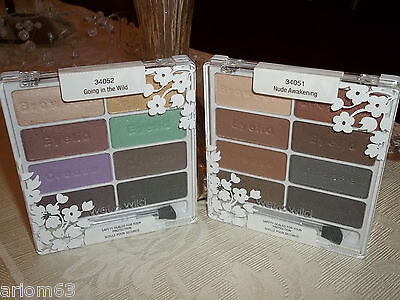 Wet N Wild 8 Palette Spring Forward NUDE AWAKENING GOING IN THE WILD Set of 2

New Maybelline 24hr color tattoo Duochrome Limited Edition 2013 Shady Shores

Maybelline Porcelain Collection SET OF 3 Flawless Fuchsia Smooth Taupe & More LE

Maybelline COLOR 24hr Tattoo Eyeshadow Summer 2013 Limited Edition Set of 4

Sonia Kashuk Hidden Agenda Concealer Palette #08 Intl Ship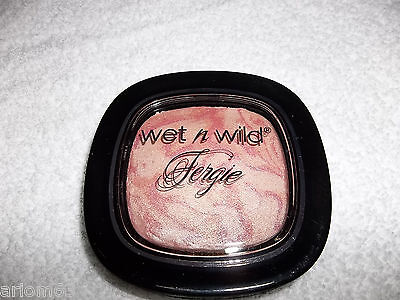 Wet N Wild Fergie Rose Champagne Glow Centerstage Highlighter NEW 2013

Khroma Beauty Kardashian Nail Polish Laquer Set of 3 Intl ship GORGEOUS SHADES

New 2013 Milani Bold Color Statement set of 4 Lipstick SWEET NECTAR & MORE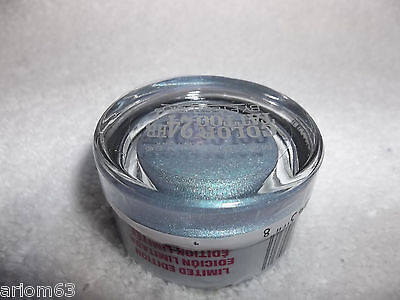 New Maybelline 24hr color tattoo Duochrome Limited Edition 2013 Blue Paradise

Dkny Pure Khaki Skirt with Silk Pleat Gorgeous Size 2

Sonia Kashuk Eye Couture Eyeshadow Palette Eye On Glamour #03 Intl Ship

New Maybelline 24hr color tattoo Duochrome Limited Edition 2013 Waves of White

KHROMA BEAUTY Kardashian Double Up Eyeshadow Stick Fawn/ Shimmer Intl ship!

L'Oreal Colour Riche Le Balm Set of 3 Rose Elixir Plush Plum Caring Coral

ELF COSMETICS Custom Compact EYESHADOW Magnetic w/Mirror Eyes Lips Face E.L.F.

Flower Beauty Cosmetics Drew Barrymore Face The World Tinted Moisterizer # TM 4

BNWT Embroidered accents Dress by THEME Boho Chic Hippie Swim Cover-up Large

Wet N Wild Fergie Centerstage Eyeshadow Primer FOR MY PRIMAS TAKE ON THE DAY

BEADED TUNIC PURPLE SHEER COVER-UP TOP/BLOUSE BEACH WEAR LARGE GORGEOUS!

New ELF Jumbo Eyeshadow Stick Set Of 2 MIDNIGHT RENDEZVOUS ROCK OUT