VINTAGE ROYAL COPLEY POTTERY LARGE ROOSTER HEN CHICKEN FIGURINE

Vintage Royal Copley Bamboo Planter

Vintage PAIR of Royal Copley Chinese Girl and Boy wall hangers. GREAT SHAPE!

Royal Copley Oriental Girl Pink and Blue Planter

PAIR ROYAL WINDSOR(COPELY) PORCELAIN MALLARD DUCKS W/LABELS

VINTAGE ROYAL COPLEY CERAMIC DUCK FIGURINE PLANTER VASE

Vintage Royal Copley Bear w/ Tree Trunk Planter

Vintage 2 Handled Royal Copley Bud Vase Victorian Chic French Country

2 PIECES ROYAL COPLEY ORIENTAL GIRL AND BOY PLANTERS GREEN & YELLOW

Royal Copley Yellow Bird Planter

Vintage 1950s Bear With Banjo Vase Planter Royal Copley Pottery Ohio
Vintage ROYAL COPLEY Wall Pocket Vase Hat Flowers Planter

Vintage Royal Copley Koi Fish Planter

Old Royal Copley Creamer With Delicate Pink Roses
HIGH BID
$0.99

BIN: $11.99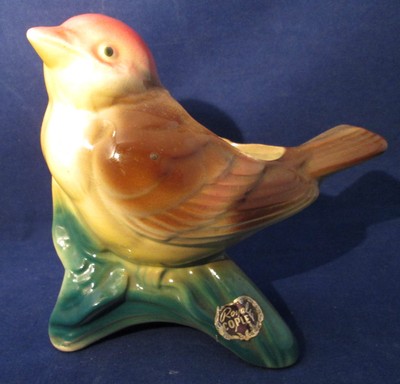 Yellow Breasted Bird Sparrow Planter Vintage-Royal Copley

Vtg Western Boot & Kitten Cat Royal Copley Plant Planter

VINTAGE ROYAL COPLEY ROSE DESIGN 6" PITCHER

Royal Copley Pitcher Flower Design Green & Yellow Floral 8"

D4 Royal Copley Pig Bank Pink w/Blue Bow Tie
PRICE
$14.99

or best offer

Vintage Royal Copley Vireos 4 1/2" Bird Figurine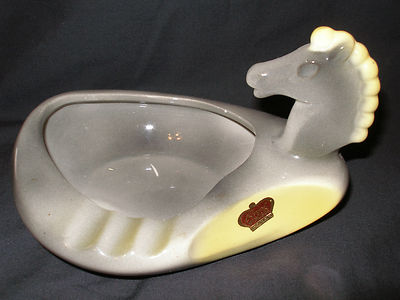 Royal Copley Windsor Horse Head ashtray - Rare Find, with foil label

ROYAL COPLEY, Pottery,Pink AsianHead Vase, Wall/sitting

Vintage Royal Copley Blue Bird on Tree Branch Bud Vase

VINTAGE ROYAL COPLEY PINK FLORAL 6" GOLD STAMP CREAMER PITCHER 1940'S
PRICE
$16.50

or best offer

Large Royal Winsor Green Winged Tral Hen Royal Copley 7 1/2" Signed A.D. Priolo

Royal Copley Chicken Feed Rooster Bank green tail

Royal Copley SPARROW Bird Figurine 5"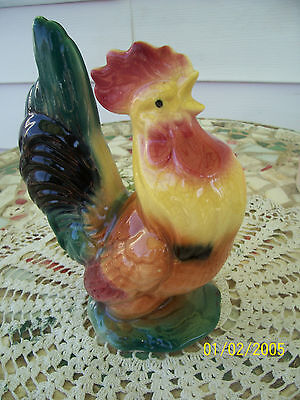 vintage Royal Copely rooster, large 8 inch

Royal Copley Bird Figurine W/Sticker

Vintage ~ Royal Copley Kitty with Ball of Yarn Planter

ROYAL COPLEY THE SMALL HEN, BEUTIFUL COLORS AND HARD TO FIND

Estate Find. 1940-50s ROYAL COPLEY usa Pottery COCKER SPANIEL Pup Planter

Vintage Royal Copley Deer Head Planter

Vintage Royal Copley rooster chicken feed coin bank blue tail

ROYAL COPLEY PRICE Values COLLECTORS BOOK Royal Winsor & Spaulding in Color Pics

Royal Copley Bluebird on Pink Flower Birdbath Pin or Trinket Dish

Royal Copley dog and fiddle violin bass planter

VINTAGE ROYAL COPLEY COUNTRY GIRL HEAD VASE WALL POCKET

Royal Copley White Rooster with WHITE Base

Royal Copley Dog Wall Pocket Planter NR!