Vintage Hazel Atlas Milk Glass Set
HIGH BID
$60.99

BIN: $85.99

Vintage Fire King Soup Bowls with Handles,4pc

JEANNETTE JADEITE BEEHIVE DRIPPINGS BOWL & COVER-PERFECT

SET OF 4 FIRE KING JADITE C HANDLE MUGS EXTRA HEAVY RESTAURANT WARE 1940'S !!!!

VINTAGE FIRE KING OVEN WARE HANDLED CASSEROLE DISHES LUSTERWARE

Vintage 1940s-50s *FIRE KING Jadite, Jadeite,Jad-ite TRINKET DRESSER Box

Lot of 5 Fire King Philbe Mixing Bowls Custard Cups and Pie Plates
PRICE
$49.95

or best offer

Vintage Fire King Advertising Mug - First State Bank Lake Lillian, MN 56253

Vintage 10" JADITE JADEITE Glass Green Mixing Nesting Bowl w Weave Design

8 PIECE LOT FIRE KING GAY FAD PEACH BLOSSOM 4 CHILI BOWLS 3 CUSTARDS PLUS BOWL

VINTAGE ANCHOR HOCKING FIRE KING ORANGE YELLOW-BLACK GREEN FLOWER MUGS LOT (10)

VINTAGE FIRE KING BLUE SAPPHIRE PHILBE CEREAL SOUP BOWL SET OF 4 OVEN GLASS

VINTAGE FIRE KING JADITE/JADEITE CHILI BOWL CEREAL SOUP 5 " BOWL LOT OF 4 *NICE*

Vintage FIRE-KING Jadeite OVEN~Set of 11 7" 5/8 -SALAD-SMALL DINNER PLATES

2 VINTAGE RETRO AMBER GLASS FIRE KING ANCHOR HOCKING KIMBERLY MUGS CUPS

Vintage Fire King Green Jadite C Handle Coffee Mug

SET 5 HOCKING FIRE KING MARIGOLD PEACH LUSTRE OVEN WARE D COFFEE CUP MUG 1960'S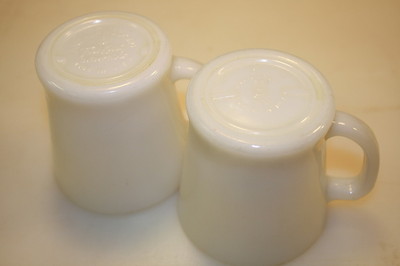 2 Vintage Coffee Cups Fire King 1 Anchor Hocking Ivory

Jadite Fire King Jane Ray Platter 12" x 9" Excellent

Lot of (6) Pieces of Anchor Hocking Fire-King White with Gold Trim

4 FIRE KING MILK GLASS MUGS BLUE SPECKLED PETAL BASE ANCHOR HOCKING USA

Jadeite bubble pattern 8" serving bowl - very nice

3 Anchor hocking fire king individual casserole dishes white milk glass scallops

VINTAGE FIRE KING "PINK SWIRL" COFFEE CUP

Anchor Hocking / Fire King // Cups Mugs /// Lot of 8

Pair of Vintage Fire King Ivory Coffee Cups

2 VINTAGE FIRE KING PINK and GREEN BAND COLONIAL MILK GLASS NESTING MIXING BOWL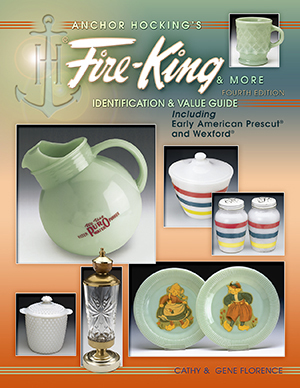 FIRE-KING GLASS $$$ ID PRICE GUIDE COLLECTOR'S BOOK Anchor Hocking

2 Vintage Sets Green Jadeite Cups And Saucers Jane Ray NR!!

RARE! Anchor Hocking FIRE_KING CASSEROLE RECIPES Cookbook/Booklet w/ Letter

Lot of 22 Fire King Mugs
PRICE
$99.95

or best offer

Fire King Jadeite Batter Bowl

4 Fire King Jadite Jadeite Heavy Cereal Chili Bowls--Beautiful Color Condition!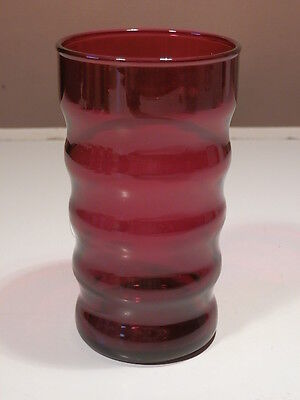 ANCHOR HOCKING RUBY RED WHIRLY TWIRLY 4 3/4" TUMBLERS FREE US SHIPPING

4 FIRE KING PINK SWIRL 91\4" DINNER PLATES EXCELLENT CONDITION

SIGNED~FIRE-KING~JADEITE~RESTAURANT WARE~C HNDL.HEAVY MUG~MINT~ORIGINAL LABEL~#4

VINTAGE JADITE FIRE-KING FIREKING EGG CUP FIRE KING

Lot of vintage Fire King Jadiete Jadite green coffee mugs retro green chic 4

Vintage Anchor Hocking Fire King White Milk Glass Swirl 9 1/8" Dinner Plate
PRICE
$20.95

or best offer

Vintage Fire King Jadite Lid for Jane Ray Sugar Bowl