Baroque flute traverso Rottenburgh in 415 Hz Rosewood
HIGH BID
$987

BIN: $1,290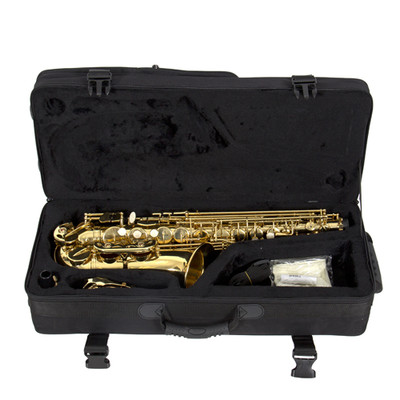 New Professional Gold Eb Alto Sax Saxophone with Accessories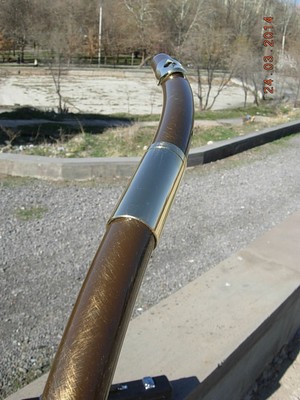 Alto flute ( Baritone ) bansuri G key double curved !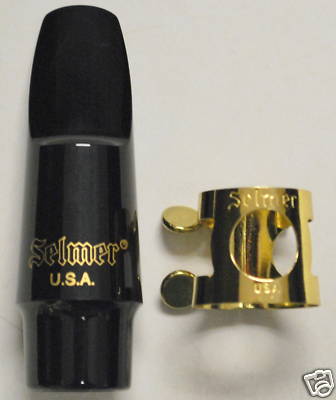 Selmer USA Alto Sax Mouthpiece and Selmer A.S. Ligature

WONDERFUL 100% NATURAL WOODEN HANDMADE TIN PENNY WHISTLE WOODWIND SVISTULKA

~ ~ Vintage OLDS Ambassador Flute In Case ~ ~ 1950's ~ ~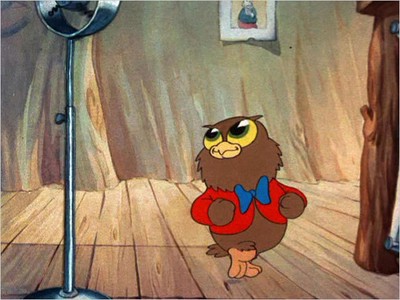 Julius Keilwerth Model EX 90 Series II Alto Saxophone...Nice!

Wm S Haynes Amadeus Open Hole Low B Flute...Mint Cond

1928 SILVER PLATE BUESCHER VINTAGE SAXOPHONE IN ORIGINAL CASE

Selmer Clairinet (student)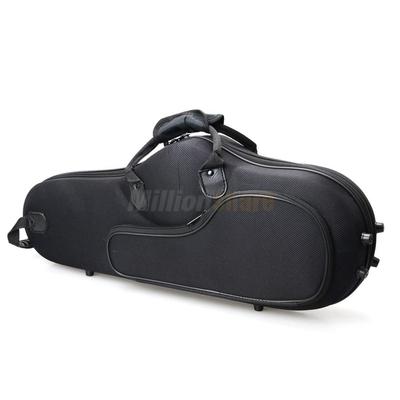 New Black Solid Cloth Saxophone Case for Alto Sax

Vandoren A55 Java blue- rare!

No-Name Tenor Saxophone Case - Bundy, Yamaha?

free ship 12 Hole Zelda Ocarina From Legend of creative styling Ocarina Alto C

Vintage rare rubber Otto link clarinet mouthpiece jazz reface by Joe vassallo

French made Vito Special Alto Saxophone in playing condition with Hard Case

13 Vintage BUFFET CRAMPON & CIE TENOR SAXOPHONE, CLARINET REEDS

LA Sax Alto Saxophone Stand

aquilasax c melody # 6 saxophone mouthpiece - no reserve

Alto Saxophone Student Model Sax w/case

vandoren A15 alto saxophone mouthpiece - no reserve
Lamberson Fmaj7 Alto Saxophone Mouthpiece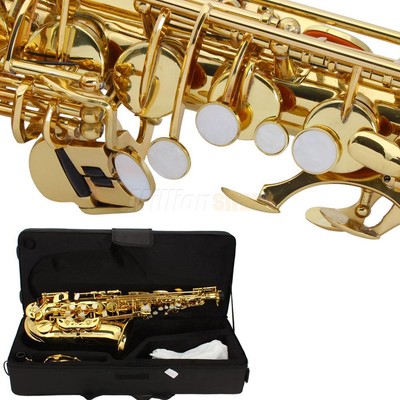 New Well-centered Sound Paint Gold Alto Golden Saxophone Sax w/ Case Mouthpiece

USED CONN 1920 WONDER MODEL C MELODY LOW PITCH ALTO SAXOPHONE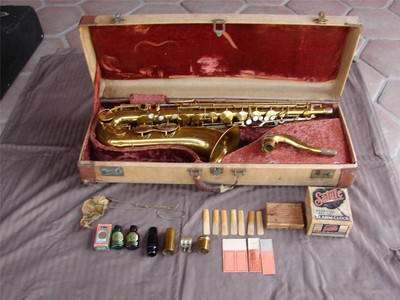 VINTAGE 1947 KING ZEPHYR TENOR SAXOPHONE - H.N. WHITE - CASE - MPC - ACCS

Liberty by Armstrong Plateau Flute with Hard Case Fast Free Shipping to US 48

Vintage Conn 10M Tenor Saxaphone "Naked Lady "

Rene Dumont Alto Saxophone Rolled Tone Holes---Made In Germany

Clarinet

Brand New Alto Eb Saxophone Sax Gold with Case Mouthpiece Reeds High Quality

Martin Committee III "the Martin" tenor 160xxx Custom modifications!

TENOR Saxophone CASE Wood / Leather - Case ONLY

Jupiter JAS-869 Artist Professional Alto Saxophone, Silver Plated, Sterling neck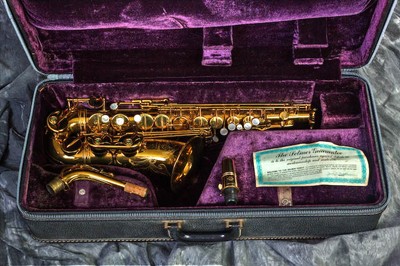 Henri Selmer Paris France Mark VI Alto Saxophone

Selmer Bb CL300 Clarinet

selmer bundy II alto saxophone

Buffet E11 Wooden Clarinet with New Gator Case

New Old Stock BLUE VANDOREN JAVA A95 ALTO MOUTHPIECE/Unsold, Unused, New In Box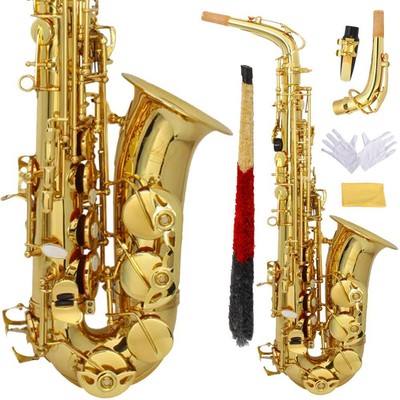 New Alto Eb Golden Saxophone Sax Paint Gold + Case & Accessories

Vintage American Standard Alto Sax