FLUTE ~ ARMSTRONG 103 U.S.A. SILVER ~ CLOSED HOLE ~ MAKE OFFER!
Bundy Selmer Alto Sax Saxophone & Hard Case Serial # 691713

JUPITER JCL-631 Bb CLARINET WITH ORIGINA HARD CASE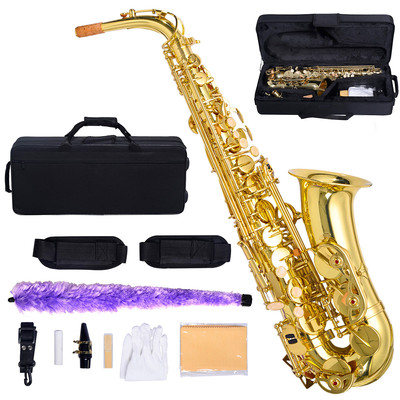 New Professional Eb Alto Sax Saxophone Paint Gold with Case and Accessories

MORALES BACKUN GRENADILLA CLARINET BELL.(WITH VOICING GROOVE FOR BUFFET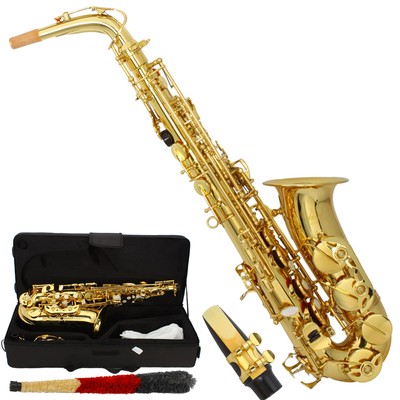 Brand New Alto Eb Saxophone Sax Gold with Case Mouthpiece Reeds High Quality

Ludwig head "28"bass drum (silver dot)

Beautiful Selmer as500 Alto Saxophone!

Conn alto saxophone 24m

Bundy Selmer Flute With Case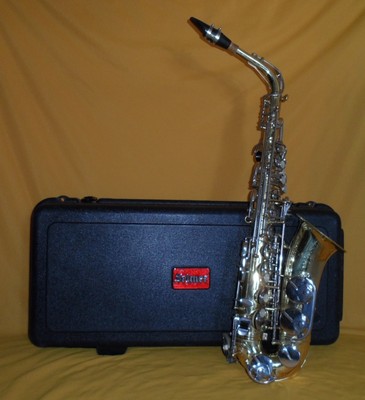 Selmer AS300 Alto Saxophone USA with Selmer France Mouthpiece and Selmer Case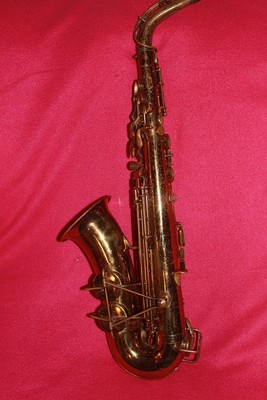 Saxophone Lyric Custom Built Martin Stencil Late 1940s Early 1950s Serial #51914

Selmer Company Bundy II Saxophone w/ Hard Shell Case

AMBASSADOR F.E. OLDS & SON VINTAGE FLUTE & HARD CASE, SILVER

New Different Colors 16 Hole C Flute for Student Beginner School Band w/ Case

JUPITER JAS-869SG ALTO SAXOPHONE --- GREAT --- see listing ---

Kolbe Transverse D Irish Bamboo Flute Strobe Tuned A440 Hz Three Octave Range

Gemeinhardt 2SP Flute.... NWOT

Vintage Wooden Clarinet Made In Germany

Gemeinhardt 52SP 50 Series Flute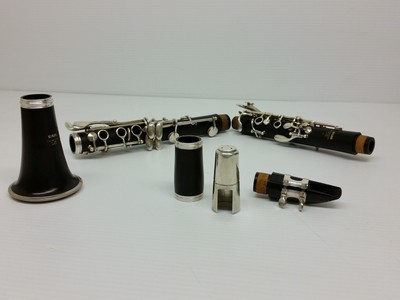 Yamaha YCL-52 Clarinet Bb Silver Plated "Ready To Play"

New Different Colors 16 Hole C Flute for Student Beginner School Band w/ Case

BUNDY SELMER FLUTE

Bundy student Clarinet with case

Yamaha YFL221 Student Flute Mint, Original pkg, 1 Year Warranty
W.T.Armstrong Open Hole Flute Elkhart In 81 # 27 29560

New Different Colors 16 Hole C Flute for Student Beginner School Band w/ Case

Oxford Clarinet - Completely overhauled

New Different Colors 16 Hole C Flute for Student Beginner School Band w/ Case

native american style Cedar wood flute black walnut simple totem leather

native american style Eastern Cedar wood flute poplar Otter totem leather
New Different Colors 16 Hole C Flute for Student Beginner School Band w/ Case

Vintage Metal Clarinet FRANCE Maker Unknown 2 Pc French Woodwind Free US48 Ship

New Different Colors 16 Hole C Flute for Student Beginner School Band w/ Case

Buffet Crampon Evette Master Model Bb Wooden Clarinet, Paris, D-Series SR #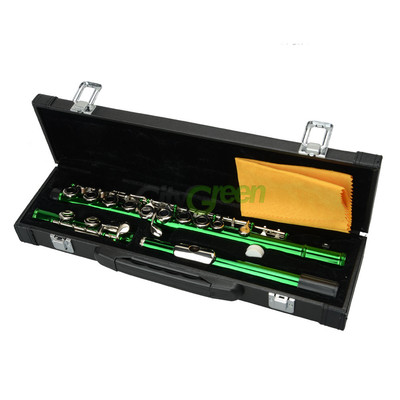 New Different Colors 16 Hole C Flute for Student Beginner School Band w/ Case

Beaugnier Professional Alto Saxophone Made In France

native american style Cedar inlay wood flute red Mt Lion totem leather
New Different Colors 16 Hole C Flute for Student Beginner School Band w/ Case

Andreas Eastman Alto Saxophone Model:EAS640-GL
HIGH BID
$620

BIN: $2,000