Yamaha Clarinet 20, Good Condition With Case

BRILHART Special tenor saxophone mouthpiece in excellent playing condition

Yamaha YAS-23 Alto Student Saxophone with Case

Rare Sterling Silver Flute by Bettoney 3-Piece Vintage & Original Case

Yamaha Flute

Yamaha YAS 01 Alto Saxophone w/ case

VINTAGE 1967 BUESCHER 400 TENOR SAXOPHONE W/ ORIGINAL CASE
PRICE
$699.99

or best offer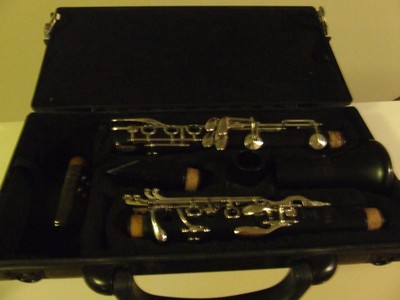 LeBlanc Bliss Backun Student Clarinet With Case Pre-Owned

Yamaha 221 Silver Plated Student Model Flute with Case

Selmer AS-500 Alto Saxophone in Great Condition.

Yamaha Flute

SELMER PARIS ALTO SAXOPHONE MOUTHPIECE CAP

Vintage Bundy Selmer Saxophone 669716 Alto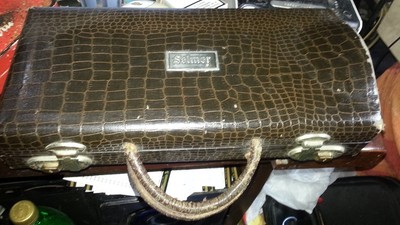 Vintage Clarinet Bb Selmer RI radio Improved in mint conditions!!!original case.

Vito 113 II Flute Closed-Hole Student w/ Hardshell Case

Vintage Yamaha YFL-22N Silver Flute with Case

Vintage Yamaha YAS-23 Alto Saxophone - W/ Meyer Medium Chamber 5 Mouthpiece

Selmer Bundy student alto saxophone
PRICE
$284.99

or best offer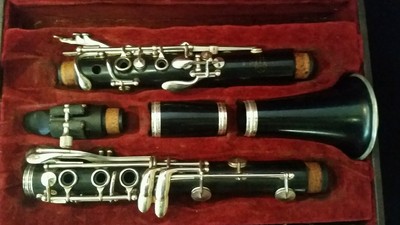 Buffet E-11 Wooden Clarinet Made in Germany with Buffet Case

Jean Baptise JB-180 AL Alto Student Saxopohne with Case

Yamaha 20 Bb Clarinet with Hard Case, Accessories & Book w/DVD - GOOD CONDITION!

Beautiful Yamaha YAS-23 Alto Saxophone w Case, Reeds, Mouthpiece, Neckstrap

Yamaha B Flat Clarinet, 20, in Case, Nice Condition
PRICE
$169.95

or best offer

COUESNON MONOPOLE ALTO SAXOPHONE AND CASE, MOUTHPIECE

Gemeinhardt Flute 3 with case

Vintage Martin Freres Classic Paris France Bb Wooden Clarinet w/ Case Woodwind

Yamaha 221 Student Flute - In Excellent Condition! - With Hard Case!

Yamaha Model 221 Standard Student Flute With Case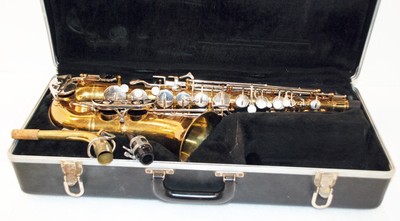 Selmer Bundy II Alto Saxophone and Case

Buffet B-12 Clarinet With Case In Good Condition

VITO STUDENT CLARINET

Vintage Signet Resonite Selmer Clarinet with Original Case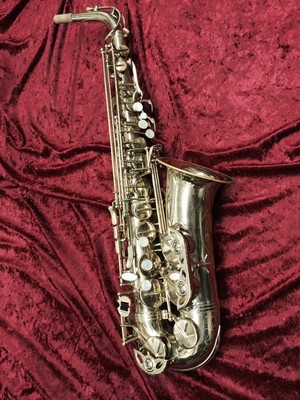 Selmer AS110 Alto Saxophone USA Made With Case

YAMAHA YAS-34 ⅡAlto Saxophone with Hard Case Japanese In stock

Vintage Armstrong Flute 104

BUNDY II SELMER ALTO SAXOPHONE WITH CASE & EXTRA GOODIES!
HIGH BID
$149.99

BIN: $249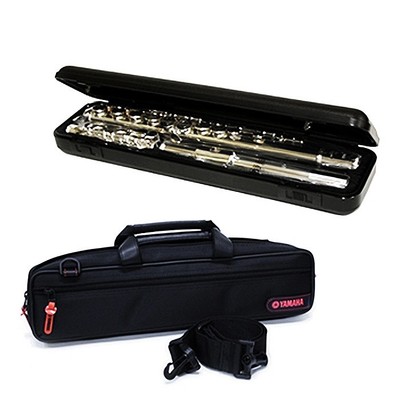 New YAMAHA YFL-221 Standard Silver Student Flute with Case + Free Express

Yamaha 34 Wood Clarinet And Case Excellent Condition
PRICE
$279.99

or best offer

Orlando SP Delux Student Clarinet with Case **Never played

VINTAGE ALTO SAXOPHONE OCTAVE KEY