Violin 4/4 size Guarneri model antique old style ,Full Hand Made mark : swg 2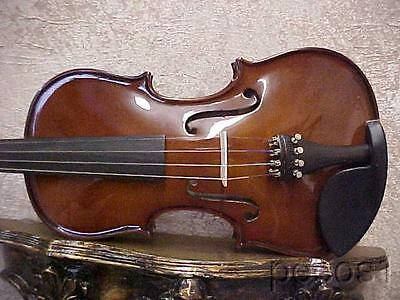 CLOSEOUT NEW 4/4 FULL SIZE GERMAN VIOLIN FIDDLE- CASE & BOW INCLUDED

4/4 Beautiful Violin old Italian Labeled- VARAGNOLO FERRUCCIO PADOVANO 1910
HIGH BID
$3,500

BIN: $5,000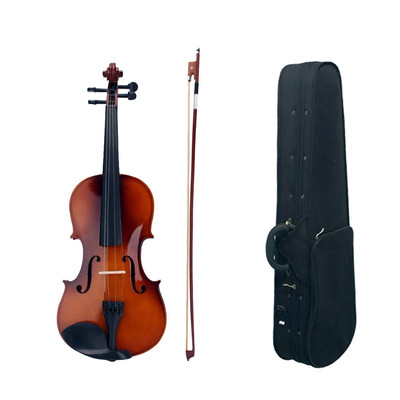 New 4/4 Full Size Natural Acoustic Violin Fiddle with Case Bow Rosin

SIGNED 1721 ANTONIUS STRADIVARIUS CREMONENSIS FACIEBAT ANNO VIOLIN & CASE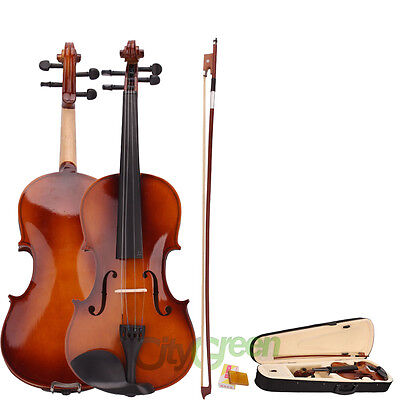 4/4 Full Size Natural Acoustic Violin Fiddle with Case Bow Rosin
violin parts , violin parts 4/4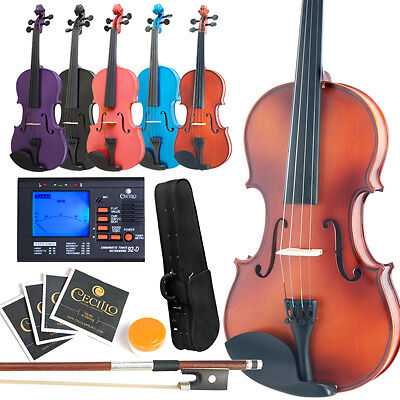 NEW SIZE 4/4 3/4 1/2 1/4 1/8 VIOLIN+EVERYTHING YOU NEED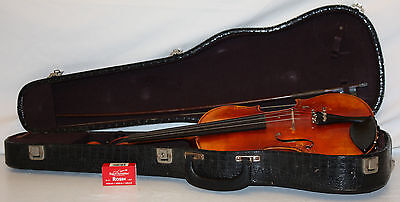 WM Lewis & Son the Dancla No 126 Violin W/ Bow & Case Fast Free Shipping to US48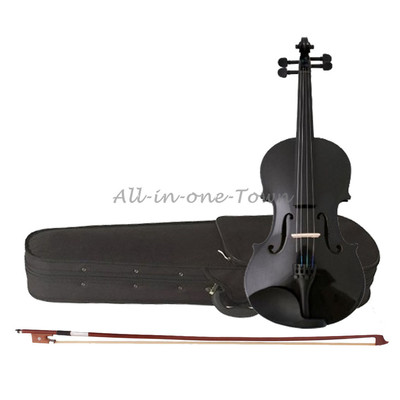 New 4/4 Full Size Acoustic Violin Fiddle Black with Case Bow Rosin

MENDINI SOLIDWOOD EBONY VIOLIN MV400 ~4/4 3/4 1/2 1/4 W/ CASE,XTRA STRING,BRIDGE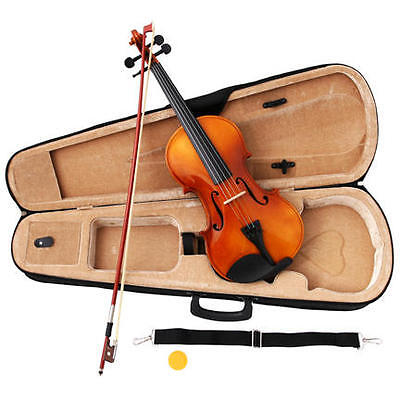 NEW NATURAL VIOLIN/FIDDLE ~FULL SIZE 4/4~W/ CASE & BOW
PRICE
$36.99

or best offer

Old antique vintage violin bow branded DODD, perfect condition NO RESERVE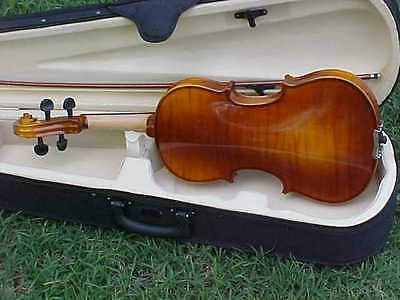 NEW FULL SIZE CELTIC IRISH VIOLIN/FIDDLE-4/4-CASE & BOW INCLUDED

Old maestro violin !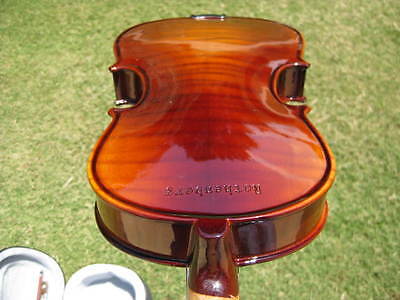 NEW FULL SIZE ADVANCED CONCERT FLAMED VIOLIN/FIDDLE-GERMAN

Violin maker antique tools

PRO 4/4 FULL SIZE ADVANCED MODEL VIOLIN FIDDLE W BOW CASE

CRAFTED SCROLL ROYAL VIOLIN "FLEUR de LYS" 4/4

NEW CLOSEOUT 4/4 FULL SIZE GERMAN VIOLIN FIDDLE w CASE

Unmarked 4/4 Violin W/ Case and Bow 05/14

New Helmke Viotti 4/4 Full Size Violin w/ Case, Bow, & Rosin

Antique Strativarius Replica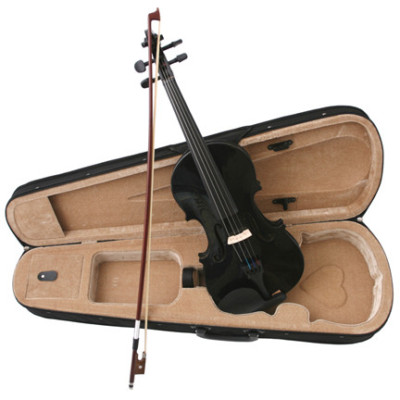 NEW BLACK VIOLIN/FIDDLE ~FULL SIZE 4/4~W/ CASE & BOW
PRICE
$36.99

or best offer

Vintage Violin with Bow and Case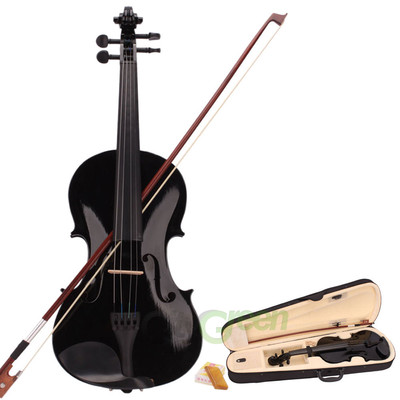 4/4 Full Size Acoustic Violin Fiddle Black with Case Bow Rosin

Full Size Violin: Gerolamo Amatie Viola Stauffer Anno 1899 - Made in England
HIGH BID
$750

BIN: $1,025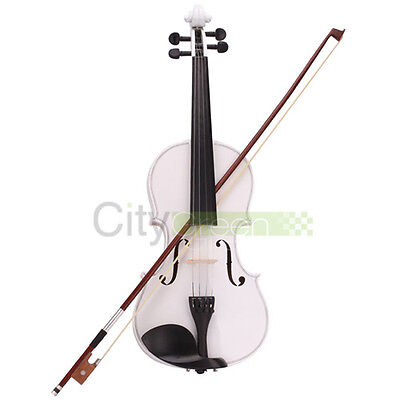 Acoustic Violin 4/4 Full Size White with Case Bow Rosin
PRICE
$39.66

or best offer

Old antique german full size violin, geige, violine, violon, viola, violino

New 4/4 Natural Acoustic Violin + Case+ Bow + Rosin

Old spruce Maestro Stradi 4/4 Violin M2859 Antique Varnish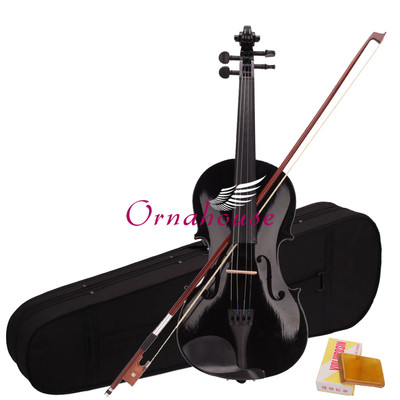 New 4/4 Black Acoustic Violin + Case+ Bow + Rosin

Old beautiful French Violin Bow, stamped L.MORIZOT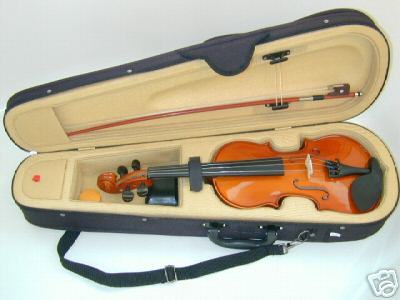 BRAND NEW Full size MAPLEWOOD & SPRUCE 4/4 VIOLIN / FIDDLE with NICE CASE & BOW

Antique Oil Varnish Old spruce Copy Stradivari Violin M3776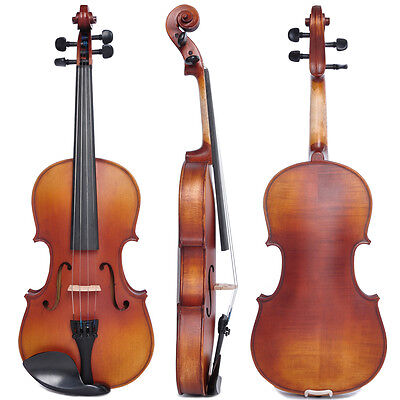 Vif 4/4 Full Size Handmade Natural Acoustic Violin Student Fiddle Case Bow Set

GLUE POT for HIDE GLUE Make your own - Cheap!!!
HIGH BID
$12.10

BIN: $15.73

NEW FULL SIZE 4/4 EBONY VIOLIN +LESSONS+BOOK+SETUP+BOWS

4/4 VIOLIN BLUEGRASS FIDDLE. ROTHENBERG BRAND ON BACK. CASE AND BOW-FRV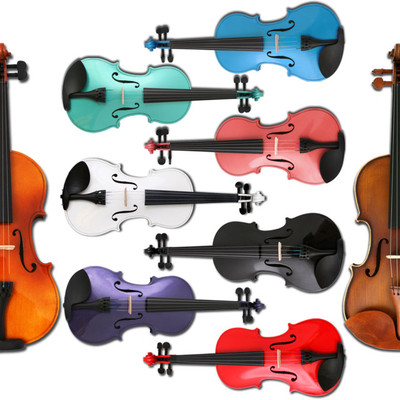 ANY Color 4/4 3/4 1/2 1/4 1/8 ACOUSTIC Violin+CASE+BOW
PRICE
$36.99

or best offer