Sheet Music Magazine 1980 and 79 lot of 2

PATRIOTIC SHEET MUSIC - LOT OF 4 - VERY GOOD CONDITION- GREAT SELECTION.

Lot of Vintage 1940's -50's Sheet Music

Sheet Music-HAYFOOT - STRAWFOOT CHARLESTON From Harry Carroll's Revue 1924

HUGE Vintage Antique Sheet Music Lot of 250 Early 1900's
PRICE
$299.99

or best offer

WEDDING MUSIC PART 2 HYMN TUNE PRELUDES GENERAL SERVICE MUSIC ORGAN MUSIC BOOK

Lot of 130 Vintage Sheet Music from 1909-1955

DAVID N. JOHNSON WEDDING MUSIC BOOK 4 MUSIC BOOK

Sheet Music Magazine 1981 Lot of 8

Huge Lot Of 215 Antique/Vintage Sheet Music/Song Books,Etc.!!!!!!!! NO RESERVE

SHEET MUSIC LOT of 60- 1910s-1940s INTERESTING LOT! Illustrated covers
PRICE
$25.13

or best offer

JOURNEYSONGS THIRD EDITION SONGBOOK NEW NO RESERVE MEDIA RATE SHIPPING CHEAP!!!!

Vintage SHEET MUSIC LOT (9) ALL IRISH piano voice

sheet music josh groban song books collection

VINTAGE 1924 SHEET MUSIC "MORNING" (Won't You Ever Come Round)

Sheet Music lots -Stevie Wonder, Hall & Oates, The Commodores & More

Shirley MacLaine " The Bliss Of Mrs Blossom 1968 movie sheet music ..

Vintage 70s, 80s, 90s Sheet Music & Piano Books - Pink Floyd Springsteen Simon

11 Vintage/Antique/Rare/Collectible Sheet Music/Books 1900's Through 1950's Lot2

Jamey Aebersold JAZZ & ROCK NOTHIN' BUT BLUES Vol. 2 teaching book (1976)

Lloyd Price sheet music For Love 1960 4 pages (VG shape)

VINTAGE 1950 SHEET MUSIC "NOBODY'S CHASING ME" BY "COLE PORTER"

DEAN MARTIN & JERRY LEWIS sheet music THE BIG BLUE SKY (1952) JUMPING JACKS

VINTAGE 1926 SHEET MUSIC FEATURED BY "SOPHIE TUCKER" "WASN'T IT NICE"

JEANNE CRAIN sheet music WHAT GOOD IS A WOMAN WITHOUT A MAN (1955)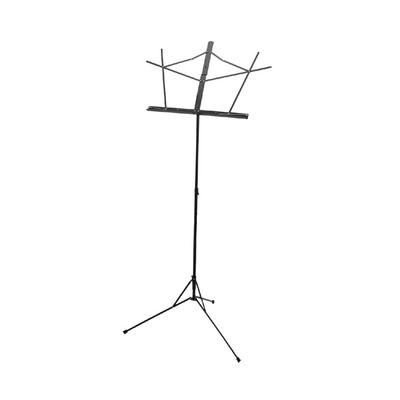 Yamaha MS 1000 Folding Sheet Music Stand

TATUM O'NEAL sheet music INTERNATIONAL VELVET (1978)

VINTAGE 1922 "PLAY THE FUNNY BLUES" SHEET MUSIC

FOR PEACE & FREEDOM Eugene La Barre 1940 NY Worlds Fair ART DECO Sheet Music MAP

11 Vintage/Antique/Rare/Collectible Sheet Music/Books 1900's Through 1950's

PARTRIDGE FAMILY sheet music AM I LOSING YOU (1972)

From One Till Two I Always Dream of You music 1924

ELVIS PRESLEY sheet music PUPPET ON A STRING (1965)

Large Lot of 73 Antique Sheet Music Late 1870's to Early 1900's

BILL HALEY & HIS COMETS sheet music R-O-C-K (1955)

Pack of 100 BCW 9 3/8 x 12 1/4 Sheet Music Poly Sleeves -Acid Free Archival Safe

VINTAGE SHEET MUSIC LOT - Showtune Classics "Oklahoma" & "Annie Get Your Gun"

Bonnie Ratt 1991 sheet music " I Can't Make You Love Me "

Lot of 60+ Sheet Music 30s, 40s and 50s etc.

New York State Of Mind 1976 Vocal ( Singers ) edition sheet music