elvis sheet music
THE NEW COMPLETE WEDDING - EASY PIANO SHEET MUSIC SONG BOOK

Classic Songs of the 60s Sheet Music Piano/Vocal/Guitar SongBook NEW 000321470

song books, pop hits, piano, sixties & seventies
HIGH BID
$5.50

BIN: $7.95

The Best of the Eagles Sheet Music Easy Piano MIXED Book 000322486

Vintage Sho Bud Pedal Steel Guitar Course Book 3 Freeman Cowgar Autograph

The Best Of Foreigner: Piano, Vocal, Guitar Sheet Music / Songbook

Bass Guitar music instruction book Level 1 with CD

Sheet Music Book Lot of 26 for The Piano
PRICE
$17.67

or best offer

Nirvana Bass Guitar Play-Along book w/CD

The Songs of Donovan Sheet Music Piano/Vocal/Guitar Songbook NEW 000306253

EXCELLENT COLLECTION OF 60 ANTIQUE/VINTAGE SHEET MUSIC 1920s & 1930s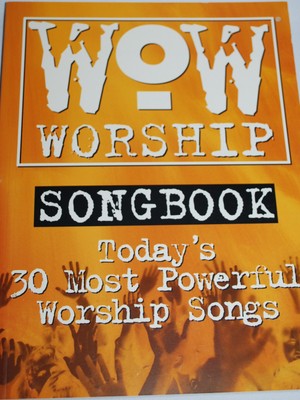 WOW Worship Christian Music Song Book with Piano, Guitar, Words 33 Songs NEW

Lot of 6 Vintage Sheet Music Accordion Music Books Used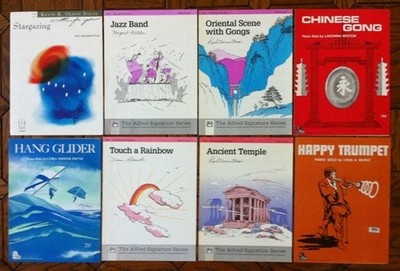 PIANO SHEET MUSIC - Lot of 8 - NEW

Lot of 6 Vintage Sheet Music Accordion
Vintage Olivia Newton John Song Book Piano Music Songbook 1970's Hits

Lot of 6 Vintage Sheet Music Accordion

Vintage Elton John Greatest Hits Piano Music Songbook 1975 1960's 1970's Singles

Vintage sheet music lot #3 - Bach Faust Samson and Delilah Stabat Mater Elijah

The Best Rock Songs Ever Sheet Music Easy Piano Songbook 000310444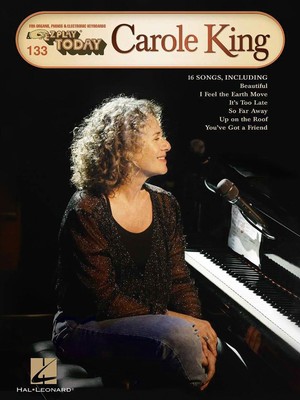 CAROLE KING E-Z PLAY EASY PIANO SHEET MUSIC SONG BOOK

Barney Google, 1923, Billy Rose/Conrad Sheet Music

New Christmas Sheet Music Hits Piano Vocal Chords Songbook
PRICE
$14.95

or best offer

Vintage Sheet Music (5) Show and Movie Tunes from 1939 to 1965:Hello Dolly, More

CREATING MUSIC AT THE PIANO - Complete Set - Books 1 2 & 3 - Vintage 1972

Lot of 2 Vintage Music Accordion Books Used Accordion World!

lot of 3 paperback books Hymns and Love Songs Piano Words and Sheet music
PRICE
$14.99

or best offer

JIM CROCE Songbook "I Got a Name" (1974) guitar/vocal/piano(sheet music)

The Big Book Of Oldies: Piano, Vocal, Guitar Sheet Music / Songbook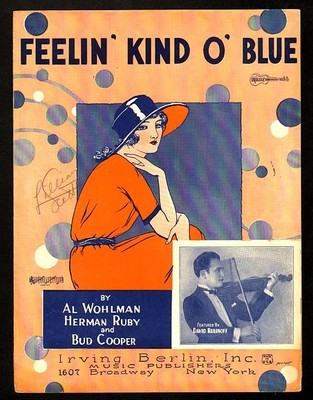 1925 FEELIN' KIND OF BLUE, Wohlman, Ruby & Cooper, pic. of David Rubinoff

Vintage Barbra Streisand Wet Song Book Music Piano Songbook 1979

1926 IF I'D ONLY BELIEVED IN YOU, Davis & Akst, cover by Starmer

Lot of vintage music books and sheet music

Vintage Sheet Music Lot of Over 90 Items, Deanna Durbin, Nelson Eddy, Much More!

Essential Songs - The 1970s Sheet Music Piano/Vocal/Guitar Songbook 000311189

Wedding Music For Classical Guitar arranged by Christopher Boydston

Simply Beautiful for Piano Solo Christian Sheet Music 20 Church Songs Book NEW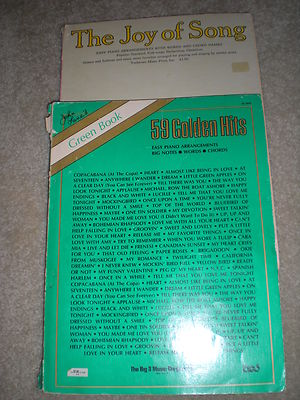 Two easy piano arrangement books with words and chord names

New Vocal Pops Piano Vocal Arrangements Vintage 1970's Music Song Book 1975