Sheet Music Set for Band - TORCHLIGHT CAROLS - Arr by Philip Gordon

POPS of The 70's Song Book PIANO VOCAL GUITAR / Photos
PRICE
$5.98

or best offer

Play Piano With Coldplay Sheet Music Song Book w/ CD Guitar Vocal

Sheet Music Set for Young Band - GEORGIA ON MY MIND - Hoagie Carmichael

New Classic Songs Of The 50s Collector's Series Piano Vocal Chords Songbook
PRICE
$19.99

or best offer

Rare 1914 "Mandy, Ain't You Coming Out To-night" Sheet Music
HIGH BID
$5.95

BIN: $8.95

Melanie Safka songbook sheet music Melanie's Good Book no poster

orchestration - GINNY - fox trot - 1924 - store stock - arr. Harry L. Alford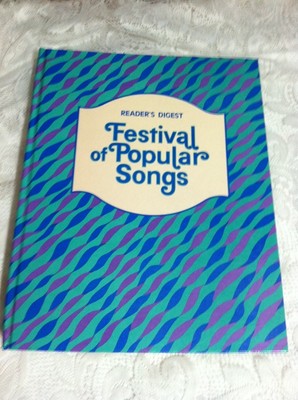 Readers Digest Festival Of Popular Songs Songbook Music Fake Book Piano Guitar

orchestration - FOX HUNTERS MARCH - 1900 - William Penn

Mary Poppins: Piano, Vocal, Guitar Sheet Music / Songbook

Vintage 1924 "Some Other Day - Some Other Day" Sheet Music
HIGH BID
$4.95

BIN: $8.95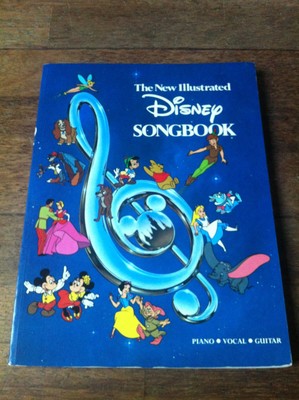 THE NEW ILLUSTRATED DISNEY SONGBOOK PIANO VOCAL GUITAR MUSIC SONG BOOK

orchestration - ROSE LEAVES WALTZES - 1910 - Chas. Brown arr. Alford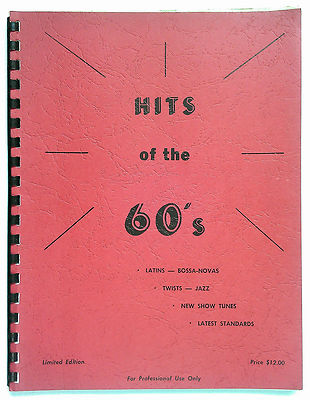 Fake Book - Hits of the 60's - For Guitar and Piano.

Sheet Music Set for Young Band - CUMBERLAND '1787' - Eric Osterling - Jenson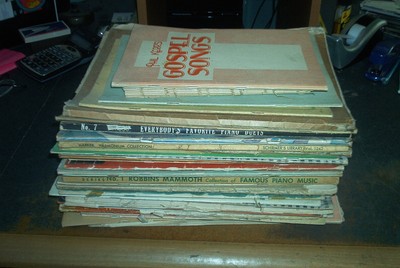 LARGE STACK OF PIANO ORGAN MUSIC SONG BOOKS Lot of 46 Books

Sheet Music Set for Concert Band - THE BLUEGRASS TURKEY - Albert Oliver Davis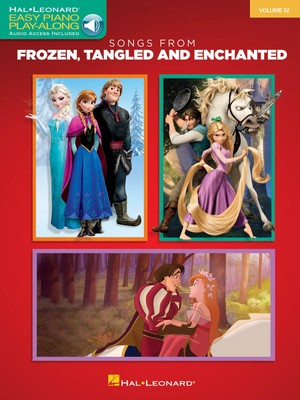 SONGS FROM FROZEN, TANGLED AND ENCHANTED EASY PIANO PLAY ALONG SHEET MUSIC BOOK

Sheet Music Set for Flute Solo w/ Band - NIGHT SOLILOQUY - Kent Kennan

Melody of Love - Sheet Music - (c) 1930 - by H Engelmann
PRICE
$6.49

or best offer

ROGER WILLIAMS "PIANO INTERPRETATIONS" #1 Sheet Music Book 1956

Vintage "I'll Never Tell" sheet music, words and music by Maude Hibbs
HIGH BID
$2.95

BIN: $4.95

50 MOST POPULAR JAZZ HITS Song Book 1966 EASY PIANO VOCAL
PRICE
$5.98

or best offer

Sheet Music Set for Band - CUBAN FANTASY (Suite) - Fred Kepner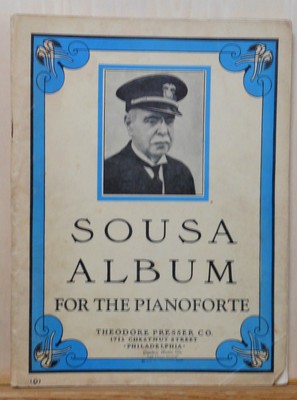 Sousa Album for the Pianoforte - vintage music book - 13 songs for piano

Vintage Sheet Music "Winter Wonderland" (Ozzie Nelson & Harriet Hilliard ) 1934

Vintage Music Of America Songs of the Confederacy Book Sheet Music 1961
PRICE
$19.95

or best offer

Sheet Music Set for Young Band - A CONTEMPO CHRISTMAS - John O'Reilly

LARGE LOT OF SHEET MUSIC AND MUSIC BOOKS

Sheet Music Set for Band - CHRISTMAS TIDINGS - Ernest Ortone - Red Band Series

HOSANNA! MUSIC SONGBOOK 13 Praise Worship Vocal Guitar Piano Song Book

Jean Harlow/Clark Gable sheet music, 1933 "Hold Your Man"

Christmas Treasures Piano Sheet Music Guitar Chords Intermediate Songs Book NEW

AVANT GARDE MADRID SCALA REVYEN 1929 DANISH SHEET MUSIC PEARLY&CHAGNON M.DAM RRR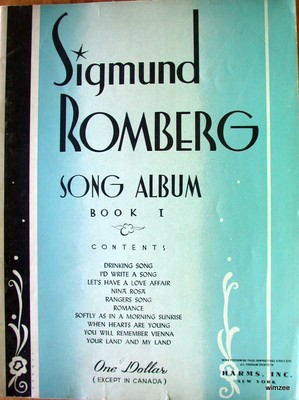 Music Book SIGMUND ROMBERG SONG ALBUM BOOK I 1942 piano vocal

Vintage Sheet Music "If You Were The Only Girl" (Perry Como) 1929

Mad Season by Matchbox Twenty Piano Vocal Guitar Songbook Sheet Music

In Recital Duets Vol 1, Bk 1, Early Elem +CD, Ret $7 (2)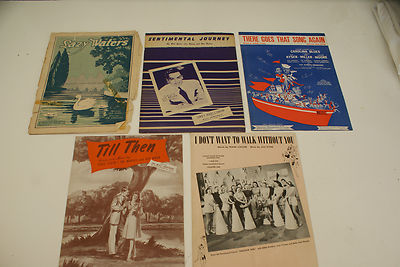 Lot of 5 Vintage Sheet Music 1940's L#471