VINTAGE--ELTON JOHN--GOODBYE YELLOW BRICK ROAD--MUSIC SHEET BOOK--1973

NO NAME BRAND ACCORDION STEEL BRONZE REEDS Vintage still makes noise / music
PRICE
$14.50

or best offer

Black Americana Caricatures sheet music SHOW YOUR INVITATION-YOU CAN'T COME IN

2 SONGBOOKS FOR LEGEND OF ZELDA OCARINA OF TIME SONGBOOK FOR 12 HOLE OCARINA

VINTAGE--ELTON JOHN--MADMAN ACROSS THE WATER--MUSIC SHEET BOOK--1971

VINTAGE--ELTON JOHN& BERNIE TAUPIN--CARIBOU----MUSIC SHEET BOOK--1974

PAT BOONE PHOTOCOVER SONGBOOK 1957

VINTAGE--CAPTAIN FANTASTIC---ELTON JOHN& BERNIE TAUPIN---MUSIC SHEET BOOK--1976

Hits of the1960's songbook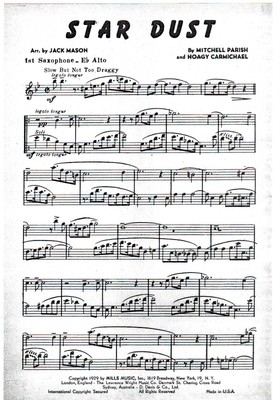 Star Dust Big Band Jazz Arrangement Sheet Music

A Treasury of Praise 50 Gospel Classics the songs of Bill and Gloria Gaither

AT PEACE WITH THE WORLD IRVING BERLIN COVER ART LEFF 1926 SHEET MUSIC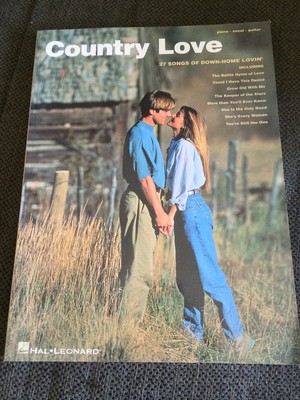 Country Love 27 Song Songbook Sheet Music Piano Vocal Guitar

1893 FERRIS WHEEL WALTZ Souvenir Sheet Music CHICAGO WORLD'S FAIR

1893 FAIRLY KNOCKED THE YANKEES IN CHICAGO Sheet Music VESTA TILLEY in MALE DRAG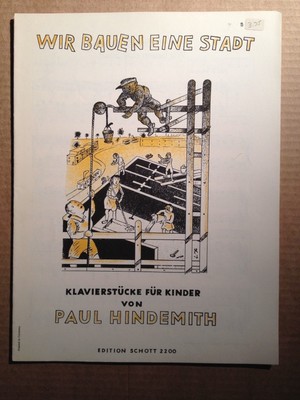 WIR BAUEN EINE STADT, PAUL HINDEMITH-1921/1959
PRICE
$5.17

or best offer

Ace '75 sheet music How Long (Paul Carrack)

4 - Piano Books - Schirmer's Library Musical Classics MacDowell,Cherny,Hanon1939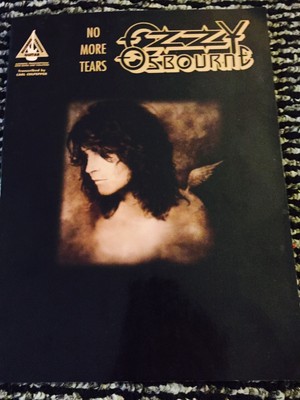 Ozzy Osbourne No more Tears Guitar Tab book Brand new.

VINTAGE 5-MINUTE GUARANTEED CORONET & TRUMPET COURSE - 1927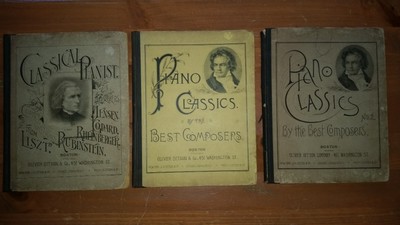 Antique 1885 Bound Piano Sheet Music Classics Classical Pianist Best Composers

Hal Leonard Slayer Guitar Collection Tab Songbook

Advanced PIANO MUSIC Lot Sonatas Concerto Suites Etudes Schumann Faure Beethoven

1918 BLACK AMERICANA Darktown Drama MAKES NO DIFF'RENCE WHOSE SWEETIE YOU WERE..
PRICE
$12.50

or best offer

1965 Two-Beat Music "Pete Fountain - The First Folio" Song Book

BIG LOT Christian Religious CHORAL SHEET MUSIC 7 pounds - 128 pieces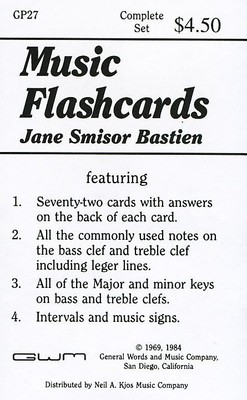 BASTIEN MUSIC FLASH CARDS - GP27

Goody Goodbye 1939 sheet music BLUE BARRON

My Sugar is so Refined 19046 sheet music PAUL WESTON

LOT OF VINTAGE PIANO SHEET MUSIC BOOKS

Jimi Hendrix Electric Ladyland. Guitar, Bass and Drum transcriptions

Another Perfect Day Has Passed Away 1933 sheet music ETHEL SHUTTA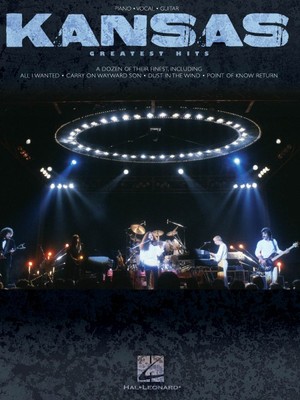 Kansas Greatest Hits Sheet Music Piano Vocal Guitar SongBook NEW 000306972

Piano Adventures by Faber Lot, Primer Level-Level 2A + 2 solo books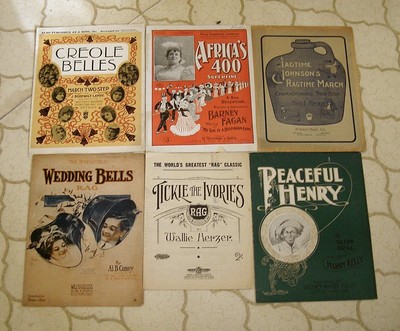 6 ragtime song sheets, great collection

vintage 30s sheet music ~ PASS AROUND THE BOTTLE

"HEIGH-HO" (THE DWARFS' MARCHING SONG) DISNEY'S "SNOW WHITE AND THE 7 DWARFS "

Sheet Music Bette Davis Eyes Kim Carnes 1975

Neil Young Anthology - Easy Guitar
PRICE
$6.99

or best offer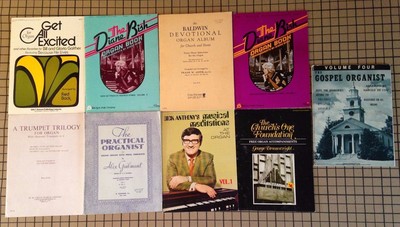 LOT of 10 Vintage Organ Sheet Music Song Books Classical Gospel Diane Bish Bach