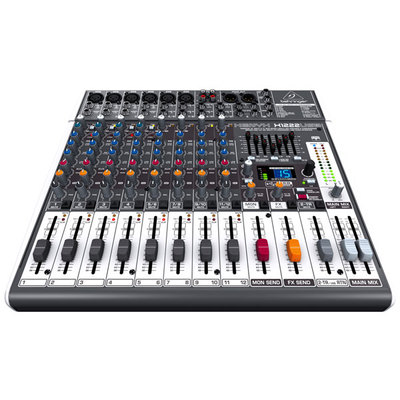 Behringer Xenyx X1222USB - 16 Input 2/2-Bus Mixer w/ USB Audio Interface

Yamaha Mixing Console MG166c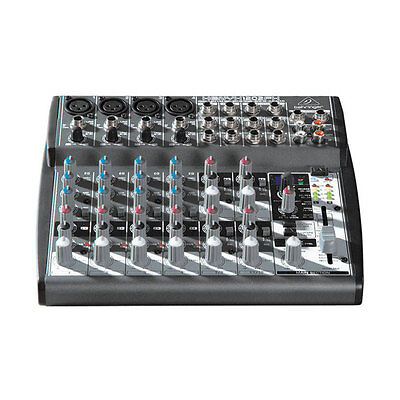 Behringer Xenyx 1202FX 12-Channel Audio Mixer with Effects Processor

Allen & Heath ZED-14 NON-Powered PA Mixer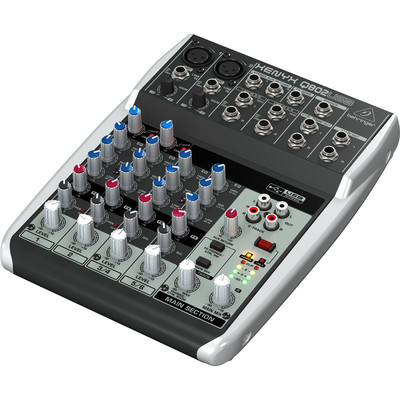 Behringer Xenyx Q802USB 8-Input 2-Bus Audio Mixer with Phantom Power
PRICE
$74.99

or best offer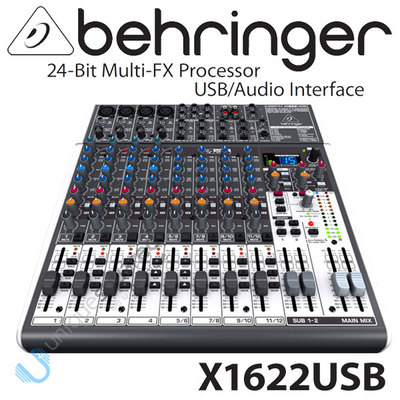 Behringer Xenyx X1622USB 1622USB 16-In Live Sound Mixer
PRICE
$198.94

or best offer

CARVIN XP800L LIGHTWEIGHT STEREO 500W 6 CHANNELPOWERED PA MIXER NEW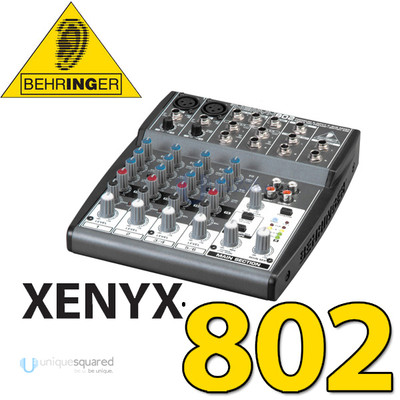 Behringer Xenyx 802 Compact 8-Channel Audio Mixer w/ Phantom Power
PRICE
$64.99

or best offer

Carvin C2444 24 Channel Mixer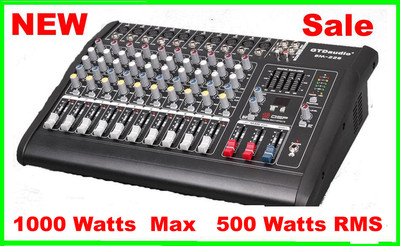 10 Channel 1000W Professional Powered Mixer power mixing Amplifier Amp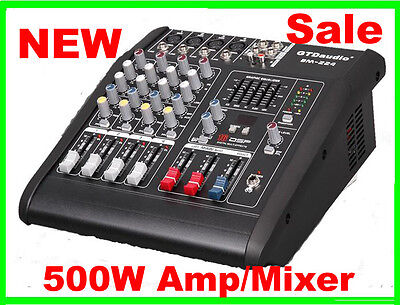 4 Channel 1000W Professional Powered Mixer power mixing Amplifier Amp

Behringer Eurorack UB1222FX-Pro Mixer Live Studio Audio with effects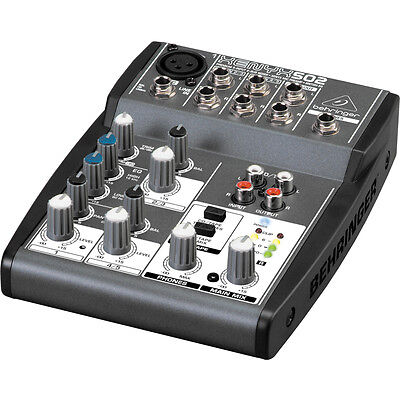 Behringer Xenyx 502 Premium 5-Input 2-Bus Mixer with Phatom Power

Behringer Xenyx 1222FX Mixer Preamp EQ Processor Live Studio

Behringer PMP4000 16-Channel Powered Mixer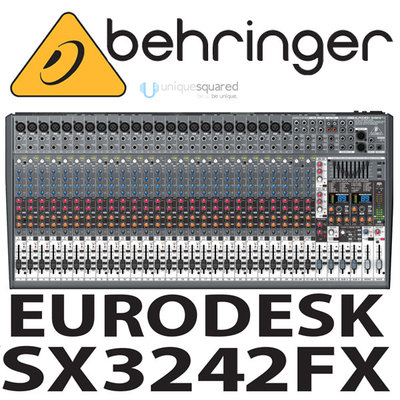 Behringer Eurodesk SX3242FX 32-Input 4-Bus Effect Mixer

NUMARK NS6 SERATO 4 Channel Digital DJ Controller & Mixer *FREE SHIPPING*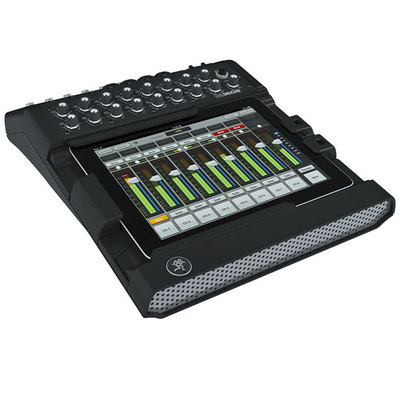 Mackie DL1608 16-Channel iPad-Driven Digital Audio Mixer with 16 Onyx Preamps

Behringer Eurorack MX2642A 26-Channel 4-Bus Mixing Console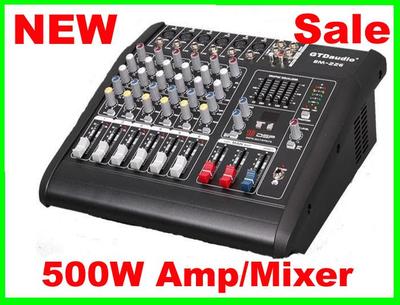 6 Channel 1000W Professional Powered Mixer power mixing Amplifier Amp

Mackie ProFX16 16-channel/4-bus Mixer with USB

Virtual Dj software pro 7.0.3.

Yamaha MG82CX 8-Input, Channel Compact Stereo Mixer with Effects. New C-stock!

Yamaha O1V Mixing Console With Road Case
HIGH BID
$152.50

BIN: $585

Mackie 402-VLZ3 402VLZ3 Compact 4-Channel Audio Mixer
PRICE
$88.99

or best offer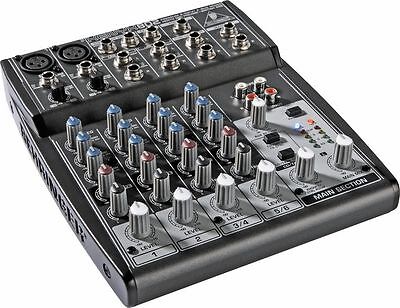 Behringer XENYX802 8-Input Live Sound/Recording Mixing Console
Behringer X 32 Never used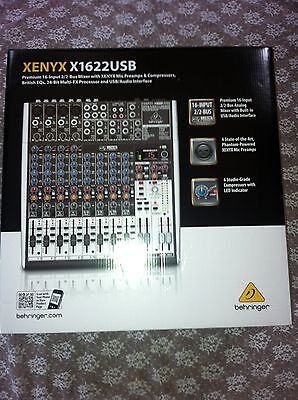 Behringer XENYX X1622USB USB Mixer with Effects NEW!

Mackie 1604 VLZ PRO 16 channel Audio Mixing Board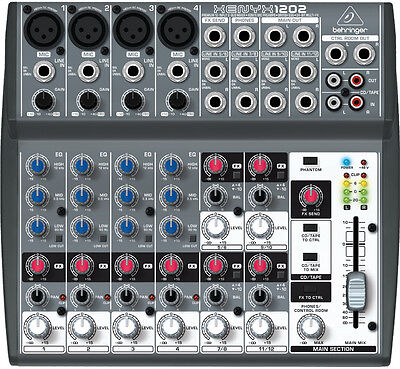 BEHRINGER XENYX 1202 NEW MIXER PREMIUM 12-INPUT 2-BUS W/ MIC PREAMPS BRITISH EQ
PRICE
$89.99

or best offer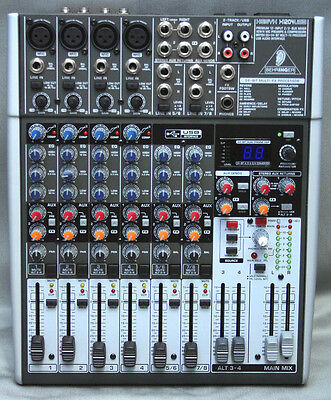 Behringer Xenyx X1204USB 12-Input Multi-Effects Mixer w/Audio Interface Software

Gemini MM-04 DJ Mixer. Works great, clean. Must see.

Behringer X2222USB 22-Channel Audio Mixer w/USB

SPIRIT MONITOR 32CH MONITOR MIXING CONSOLE (NO POWER SUPPLY) W/ Road Case
HIGH BID
$142.50

BIN: $680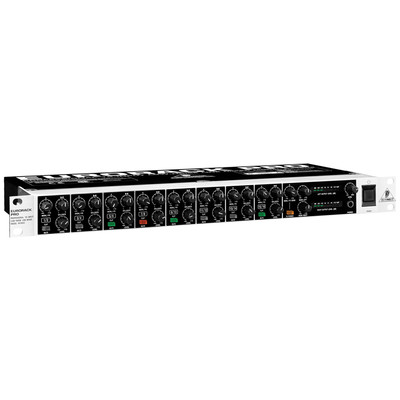 Behringer Eurorack Pro RX1602 Rackmount 8-Channel Stereo Line Mixer
PRICE
$129.99

or best offer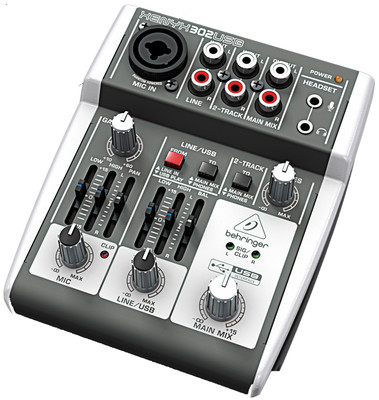 BEHRINGER XENYX 302USB NEW MIXER 5-INPUT W/ USB AUDIO / INTERFACE & MIC PREAMP
PRICE
$49.99

or best offer
Soundcraft Spirit

Mackie ProFX22 22-Channel Mixer with Effects and USB

(JJL) Yamaha MG102C 10-Input Stereo Mixer used EXCELLENT with manual

Yamaha ProMix 01 Digital 16 ch. x 2 Buss Mixer