Paiste Masters 22" Dark Crisp Ride

Simmons SD5Xpress Full Size 5-Piece Electronic Drum Kit

Sabian AAX 6" Splash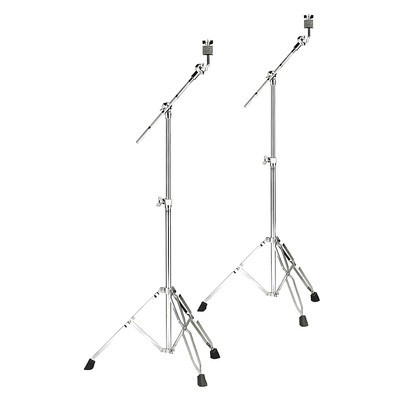 PDP 700 Series Cymbal Boom Stand - 2 Pack

ROLAND MDS-20BK ELECTRONIC V-DRUMS DRUM STAND RACK w/ CABLES - MDS-20

Roland TD-6V Drum Set with DOUBLE KICK PEDAL and EXTRA HI HAT PEDAL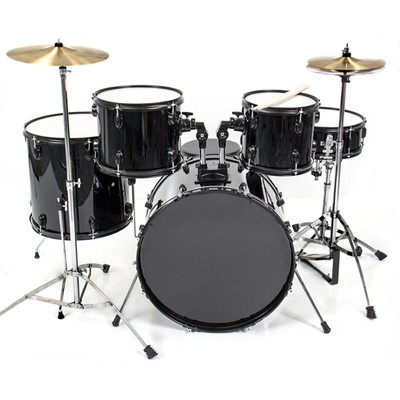 Drum Set 5 PC Complete Adult Set Cymbals Full Size Black New Drum Set

Vintage Zildjian 19" trans stamp ride crash 2002g med/med-thin k istanbul sound

Zildjian Ping Ride 20" Cymbal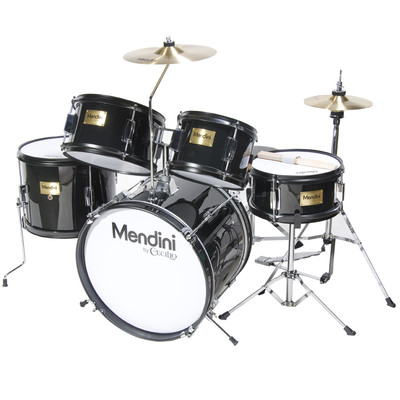 MENDINI BLACK 5-PC CHILD JUNIOR JR. DRUM SET KIT +STICK+THRONE+CYMBL

Used Merengue Guira (Guiro)
Zildjian 13" Quick Beat Hi-Hat Cymbals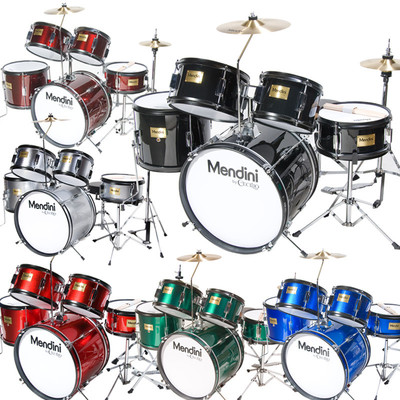 Mendini 5 pcs Child Junior Drum Set +Cymbal+Throne ~Black Blue Red Green Silver

Grover Triangle with case

UFIP Ictus75 8" Ice Bell - Vintage 1970's - Very rare! FREE SHIPPING!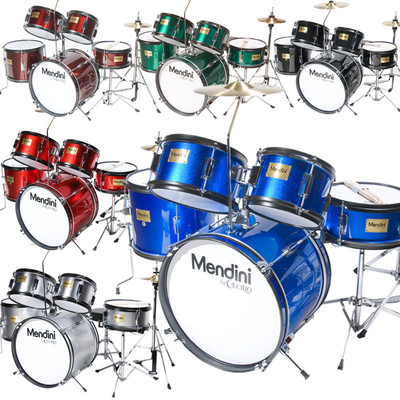 Mendini 5 pcs Child Junior Drum Set +Cymbal+Throne ~Black Blue Red Green Silver

Antique vintage Kent wooden snare drum with original case brushes and stand USA

LOT OF 3 VINTAGE CYMBALS-CAMBER 18", ZILDJIAN 20" & OTHER 18"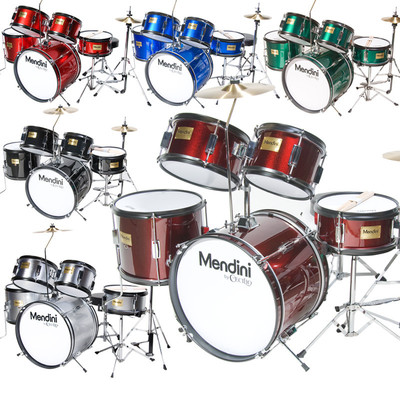 Mendini 5 pcs Child Junior Drum Set +Cymbal+Throne ~Black Blue Red Green Silver

Roland V-Drums TD-11-KS With Mesh Snare And Throne

New assorted drum key collection: six different pro-grade keys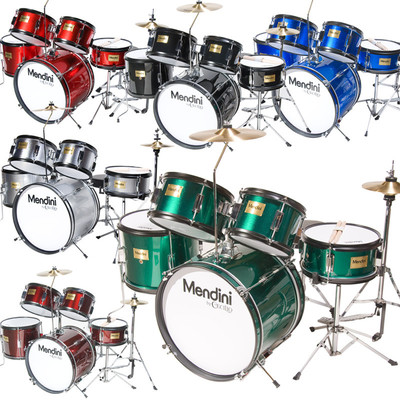 Mendini 5 pcs Child Junior Drum Set +Cymbal+Throne ~Black Blue Red Green Silver

Cracked Zildjian 16 A EFX Crash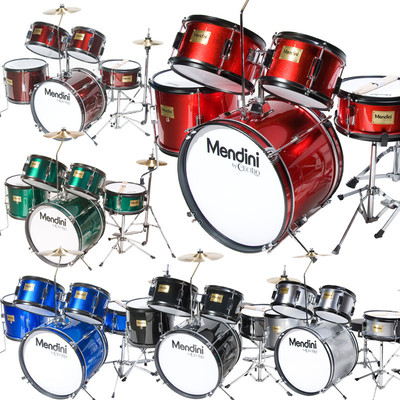 Mendini 5 pcs Child Junior Drum Set +Cymbal+Throne ~Black Blue Red Green Silver

Vintage Rogers Drum Lugs

Zildjan Cymbal Lot of 8, ZBT, ZHT, Z Custom, ASplash Crashes Hi-Hat Set 2704#8

NEW Hamilton KB245 Heavy Duty Straight Cymbal Stand CLOSEOUT

Roland Eletronic Drums Stand

Zildjian K Custom Dark 14" Hi-Hat Cymbal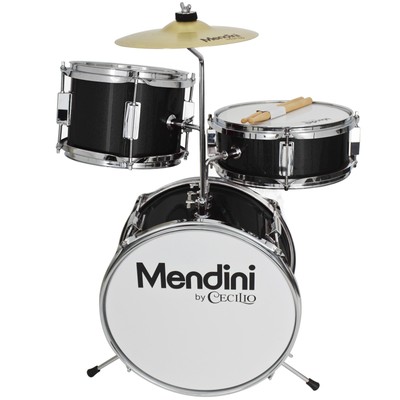 Mendini 13" 3-Pieces Junior Kids Child Drum Set Kit ~Black Blue Green Purple Red

Sonor Giant Step Single Pedal w/ Danmar Beater Used

DW 9502 Remote Hi Hat Stand w/ 6" Cable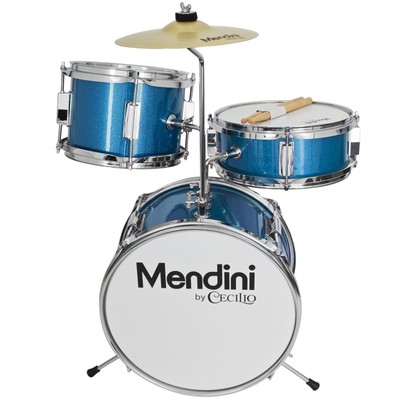 Mendini 13" 3-Pieces Junior Kids Child Drum Set Kit ~Black Blue Green Purple Red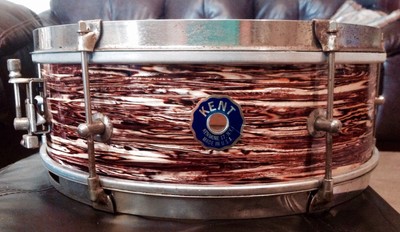 Kent USA Vintage 1960'S 5X14 Red Oyster Pearl Snare Drum

Zildjian K-custom special dry TEN cymbal SET
HIGH BID
$1,500

BIN: $2,200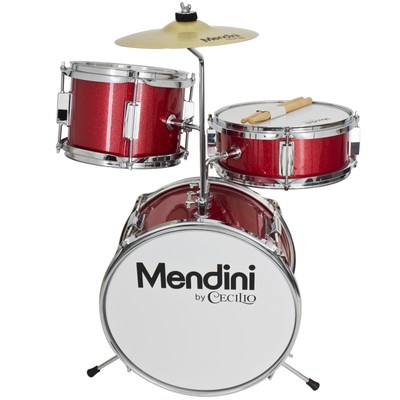 Mendini 13" 3-Pieces Junior Kids Child Drum Set Kit ~Black Blue Green Purple Red

Used 15 Inch Black Premier Marching Snare Shell Nickle Hareware Good Condition
HIGH BID
$30.99

BIN: $40.29

Alessis DM6 drum module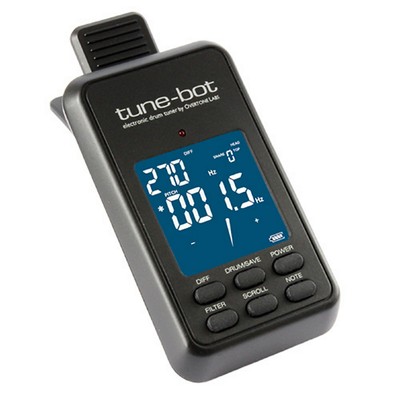 Tune-bot Electronic Drum Tuner Black

Paiste Formula 602 20" Modern Essential Ride Cymbal