Paiste 20" Signature Alpha power crash
DW Snare vintage 5x13 all-maple snare

LP Latin Performer Series Bongos with Pearl Stand And Cowbell

Vintage Ludwig Drum Set
PRICE
$499.99

or best offer

Dw performance series 14x8 Chrome over steel snare drum
HIGH BID
$232.50

BIN: $300

UFiP 14" (13-7/8") Hi - Hat Top Medium Thin (1) Cymbal - Made In Italy

Zildjian K Series 20" Heavy Ride Cymbal For Drums

ddrum Reflex 5.5"x14" Snare Drum White on White Finish

L.P. Rain Stick Nice Sounds - Used but not Abused

Drum Set 5 PC Complete Adult Set Cymbals Full Size Silver New Drum Set

Zildjian K Custom 14" Dark Crash Cymbal 14/36cm

PAISTE Accent Cymbal 4" Original EXC

CUSTOM WMP ROGERS DRUMS BELT BUCKLE WITH BELT
PRICE
$69.99

or best offer

20" PAISTE 2002 'Heavy Ride' Vintage Cymbal RARE ! Bonham 1972 Black Stamp !!

20" Zildjian 'FLAT RIDE' Heavy Tone ! RARE Cymbal ! Logos !!

Used Zildjian 20" K Ride

Yamaha Cymbal/cowbell short boom arm CH750 NEW! In Box

VINTAGE 1967 LUDWIG SNARE DRUM 14 1/2" X 6 1/4" #485159 CHICAGO

Gibraltar Cymbal Boom Arm Standard

Zildjian K Mastersound 14" Hi Hat Cymbals Pair 14/36

20" Avedis Zildjian PANG Cymbal RARE VINTAGE CYMBAL 1 Owner HOLLOW LOGO !!

AKAI MPD16 USB

Full size Steel Pan Drum 'Old School' 23" Trinidad

BUDDY RICH ZILDJIAN STORE DISPLAY 70'S
PRICE
$74.99

or best offer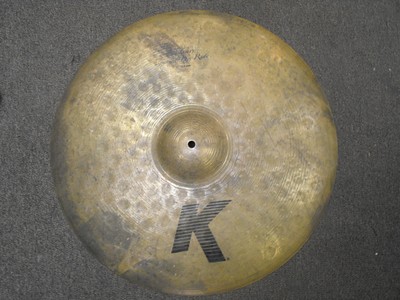 Zildjian K Custom Special Dry 21" Ride Cymbal 21/53cm

Vintage ludwig style bass drum Spurs and Mounts

Vintage Ludwig Snare Carrying Case 1960's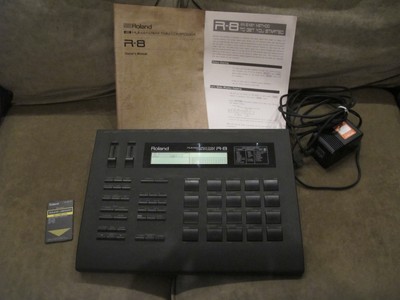 Roland R8 Human Rhythm Composer

Texsport 40" Black Zippered Canvas Duffel Bag - hardware bag

Roland FD-8 Hi-Hat Control Pedal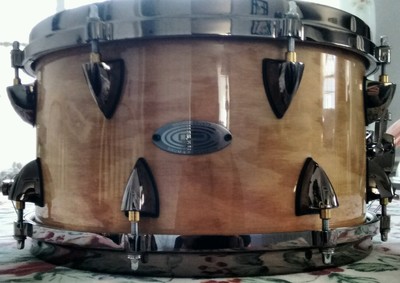 OCDP 13X7 Natural Maple Snare drum

Dw Drums 9000 Series - 9700 Boom Cymbal Stand

Drum Pedal Double Bass Pedal Foot kick Drum Set Percussion Dual Chain Pedals New

Vintage Rogers Cleveland Dynasonic COB 7 Line Snare Drum For Kit Set SUPERB

Vintage W. I. Carter wooden snare drum rims

Sound Percussion Double-Braced Snare Stand - EXCELLENT

ddrum Reflex RSL Series 5.5"x14" Snare Drum Wine Red Satin Finish - ONLY 1 LEFT!

Authentic 1966 Buddy Rich Autograph From Riverboat Lounge Empire State Building

Drum Set 5 PC Complete Adult Set Cymbals Full Size Black New Drum Set

Drum music book reading rudiments and rolls beginner's basic gently used nice!!!