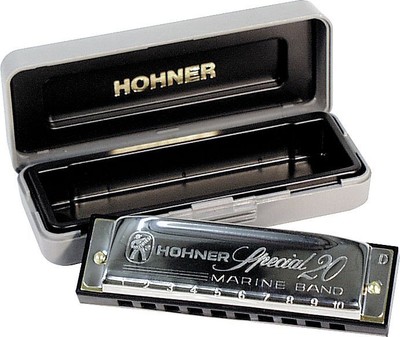 Hohner 560 Marine Band Special 20 Harmonica Key of C Blues Harp - Mouth Harp
PRICE
$31.90

or best offer

Hohner 532/20 MS A Blues Harp Made in Germany #M533106 in Blue Case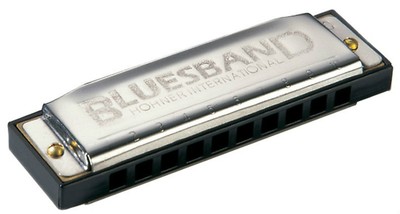 HOHNER BLUES BAND HARMONICA # 1501~ Key of C ~ A Favorite!!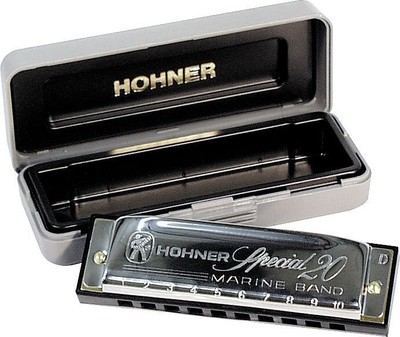 Hohner Harmonica Special 20 Key Of C + Free Mini Harp + Instructional Book!

Hohner Harmonica Key of C in Excellent Condition & Original Case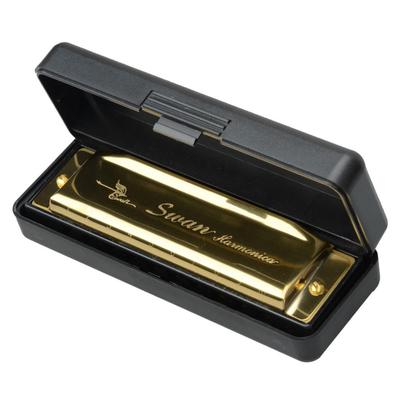 New Swan Harmonica 10 Holes Key of G with Case Golden

7 Pack Hohner Blues Harmonicas A Bb C D E F G Keys Set Case Free Harp Book New
PRICE
$29.94

or best offer

Hohner Original Blues Harp Harmonica Key of B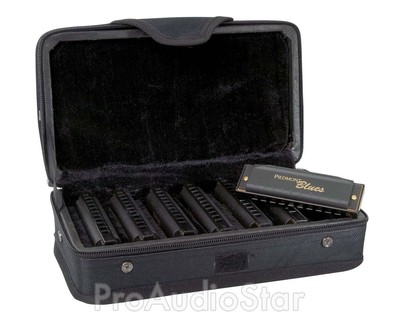 Hohner Piedmont Blues Harp Set PBH7 G A Bb C D E F G Harmonica PROAUDIOSTAR
HOHNER SPECIAL 20 BAND HARMONICA KEY A'' GERMANY DIATONIC

SUZUKI MR-250 BLUESMASTER Harmonica, Key of F#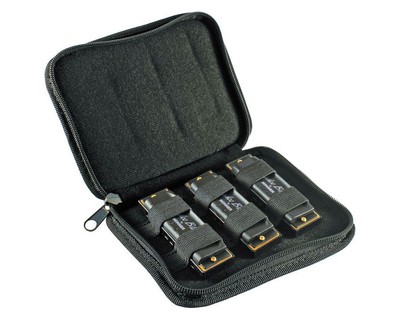 Hohner HBP Hoodoo Blues Beginner Harp Harmonica Set 3 Pk Keys C D & G w Case NEW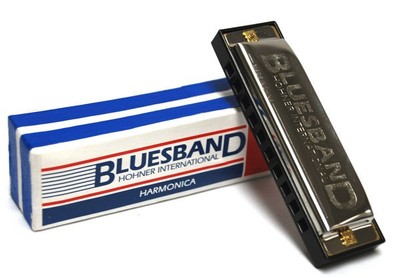 HOHNER BLUES BAND HARMONICA KEY OF " C " **NEW**!!**US FREE SHIPPING** BLUESBAND

Vintage A440 Marine Band Hohner Harmonica # 1896 - Germany -10 HOLE&BOX - Key F#

Hohner Special Twenty Pro Harmonica Set (3-pk - G, A, C) PROAUDIOSTAR
Hohner HH01 Harmonica Holder - Standard (HH-01 Harmonica Holder)

New 2014 Swan Blues Band Harmonica 10 Holes Key Of G Golden with Case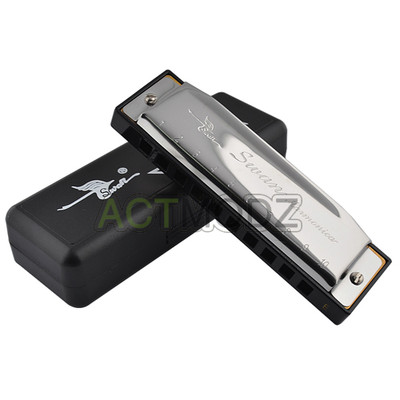 High Quality Silver Special Swan Harmonica 10 Holes Key Of E Silver with Case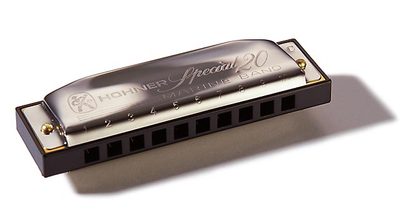 Hohner 560 Special 20 Diatonic Harmonica Key of C
PRICE
$29.99

or best offer

HOHNER Special 20 Diatonic HARMONICA Key of C Marine Band 560BX NEW

2012 Harmonica Key C
HOHNER BLUESBAND DIATONIC HARMONICA (KEY OF C) *NEW* HH1501C

New Golden Professional Swan Harmonica 10 Holes Key Of C w/ Case

2 HOHNER HARMONICA PIEDMONT BLUES IN KEY OF E & F

Hohner Marine Band Crossover Harmonica M2009 C

Hohner Pocket Pal Harmonica C Made in China with Original Box

VINTAGE LEE OSCAR HARMONICA BY TOMBO IN VERY GOOD CONDITION MADE IN JAPAN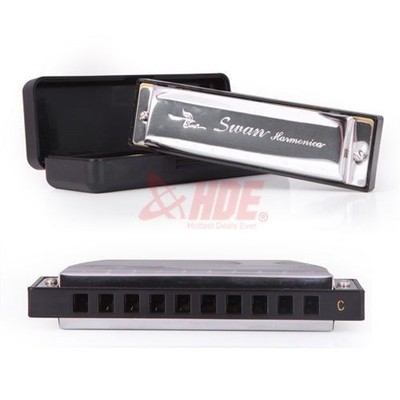 Special Swan Harmonica Metal Diatonic 10 Holes 20 Tone Key Of C With Case Silver

Hohner Tri-Fold Harmonica Gig Case 7PHC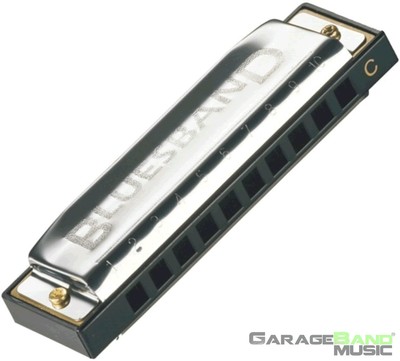 Hohner 1501 Blues Band BluesBand Harmonica - Key of C

Two New Musical Harmonicas - Red And Silver

Hohner Blues Band 1501 7 Key Harmonica Set A Bb C D E F G PROAUDIOSTAR

NEW LEE OSKAR 1910 MAJOR DIATONIC HARMONICA HARP "C" BRAND NEW IN CASE SALE

Hohner Marine Band Harmonica 1896/20 Key of G Vintage?

HOHNER 5-Pack HARMONICA POUCHES Harp Case Marine Band Blues Diatonic HPN5 NEW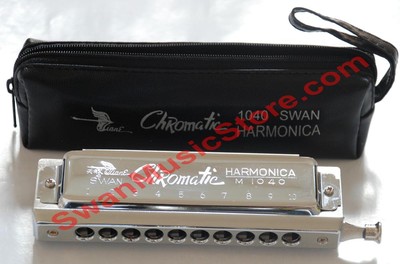 Swan Chromatic Harmonica 10 hole 40 tone, ( soft bag package)
PRICE
$19.95

or best offer

Playing The Harmonica Kit!!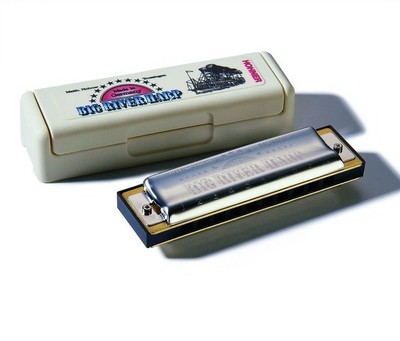 Hohner Big River Harmonica LOW TUNED F# - Sale Priced! Limited Quantity!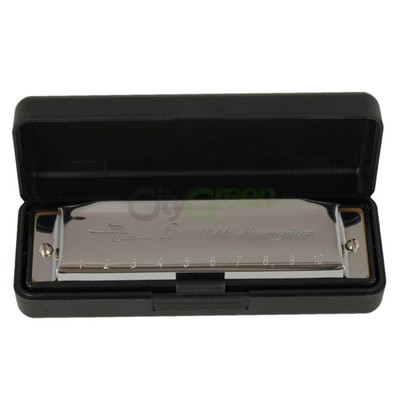 New Special Swan Harmonica 10 Holes Key Of C Silver w/ Case for Beginner

Hohner Harmonica 64 Chromonica 280 C Fully Sanitized Professional No Reserve