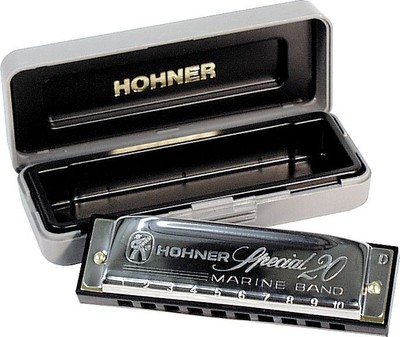 Hohner Harmonica Special 20 Key Of C + Free Mini Harp + Instructional Book!

NEW IN BOX HOHNER HARMONICA, "A", SPECIAL 20 MARINE BAND, MADE IN GERMANY

Hohner Blues Band 1501 7 Key Harmonica Set A Bb C D E F G PROAUDIOSTAR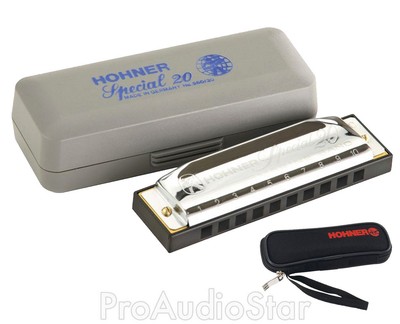 Hohner 560 Special 20 Harmonica Key of C Mouth Harp PROAUDIOSTAR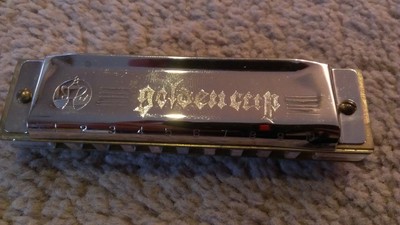 Golden Cup Harmonica Unknown Key LOOK!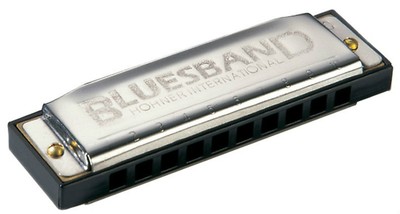 HOHNER BLUES BAND HARMONICA # 1501~ Key of C ~ A Favorite!!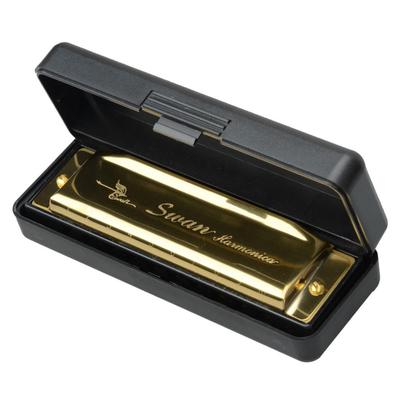 New Swan Harmonica 10 Holes Key of G with Case Golden

HOHNER Super Chromonica 270 Deluxe Harmonica, Key of C, Case Included, 7540-C
HIGH BID
$149.99

BIN: $209.99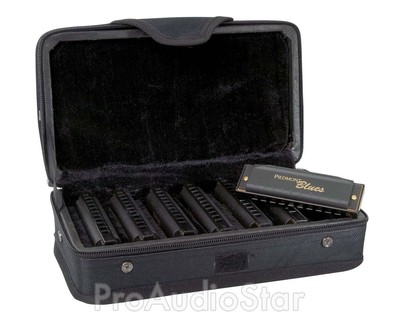 Hohner Piedmont Blues Harp Set PBH7 G A Bb C D E F G Harmonica PROAUDIOSTAR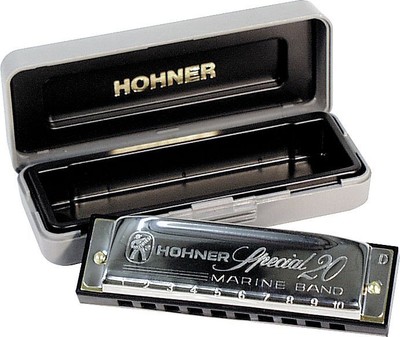 Hohner 560 Marine Band Special 20 Harmonica Key of C Blues Harp - Mouth Harp
PRICE
$31.90

or best offer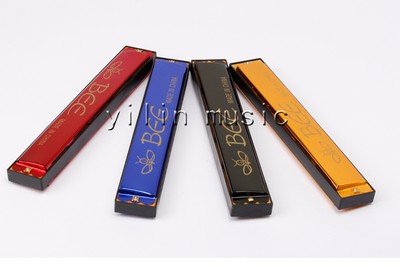 Bee multi-color 24-hole harmonica children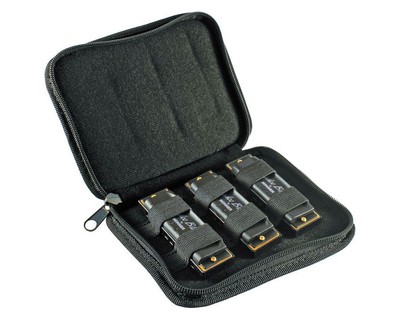 Hohner HBP Hoodoo Blues Beginner Harp Harmonica Set 3 Pk Keys C D & G w Case NEW
NEW! Hohner Bluesband Harmonica Set of 7 Harp Keys with Case Blues Band 1501/7

C. A. SEYDEL 1847 SILVER Harmonica, Key of C. New w/ Full Manufacturer Warranty!
HIGH BID
$61.99

BIN: $80.99
HOHNER BLUESBAND DIATONIC HARMONICA (KEY OF C) *NEW* HH1501C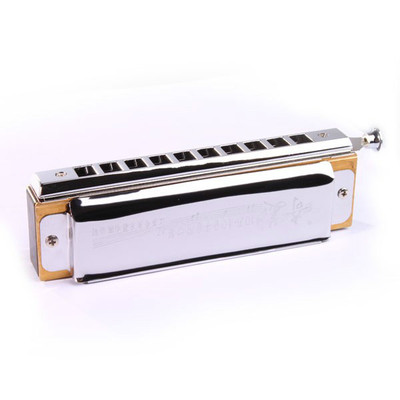 Blues Harmonica Chromatic C Key w/ 10 Holes 40 Tone NEW

7 Pack Hohner Blues Harmonicas A Bb C D E F G Keys Set Case Free Harp Book New
PRICE
$29.94

or best offer

Hohner Chrometta 12 Harmonica, key of G

NEW LEE OSKAR 1910 MAJOR DIATONIC HARMONICA HARP "C" BRAND NEW IN CASE SALE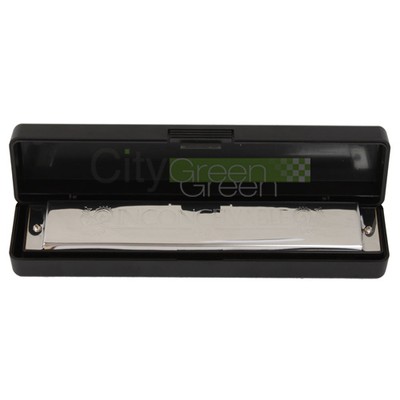 New 2012 Special Swan Harmonica 24 Holes Key Of C Silver with Case
PRICE
$10.99

or best offer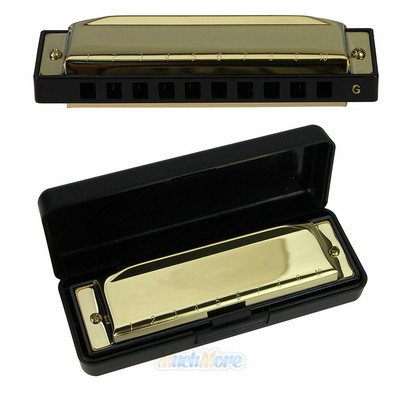 Brand New 10 Holes Key Harmonica of G with Case Golden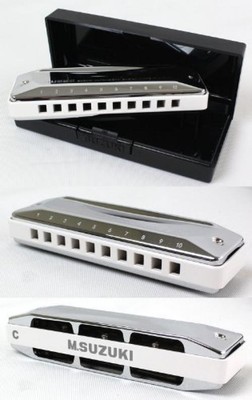 SUZUKI SUB30 ULTRABEND Key C 10 hole harmonica New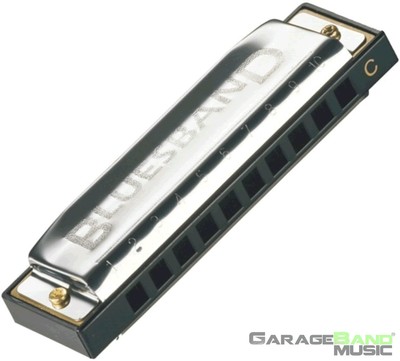 Hohner 1501 Blues Band BluesBand Harmonica - Key of C

The Echo Harp by M. Hohner 55/80 M2 C/G MADE IN GERMANY

Hohner Blues Harp in case Key of C Made in Germany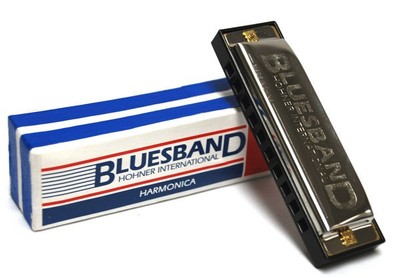 HOHNER BLUES BAND HARMONICA KEY OF " C " **NEW**!!**US FREE SHIPPING** BLUESBAND

Honer Special 20 Marine Band Harmonica Ken of b flat
HOHNER SPECIAL 20 BAND HARMONICA KEY A'' GERMANY DIATONIC

Hohner 560 Special 20 Harmonica Key of B-Flat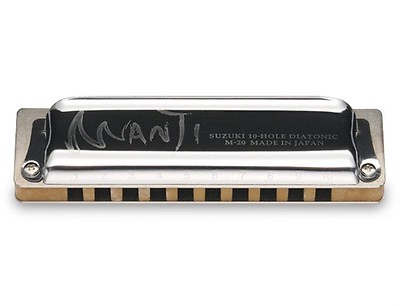 Suzuki Harmonica Manji M-20 Professional Diatonic 10-Hole Key of C Japanese

The Echo Harp by M. Hohner 55/80 M2 C/G MADE IN GERMANY- 2

HOHNER BLUES HARP MS RICHTER SERIES "C" HARMONICA

10 Holes Diatonic Blues Harp Harmonica Key of C 20 Tones Boat Shape

Set of 12 Diatonic harmonicas

Hohner Special Twenty Pro Harmonica Set (3-pk - G, A, C) PROAUDIOSTAR

Hohner Hoodoo Blues Harmonica 3-Pack with Case C,D,G

HOHNER PIEDMONT BLUES HARMONICA - KEY OF G - NEW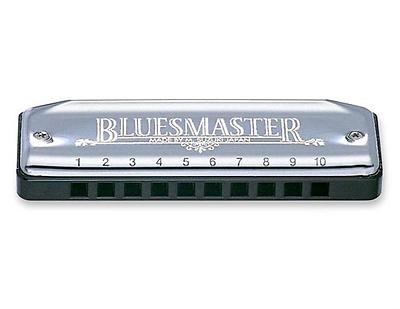 Suzuki Bluesmaster Harmonica Key - C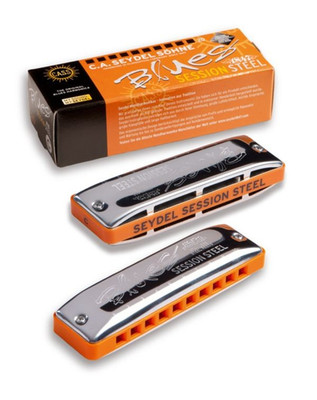 BUY 2 & GET A DISCOUNT! TWO Seydel Session Steel Reed Harmonicas! ANY 2 KEYS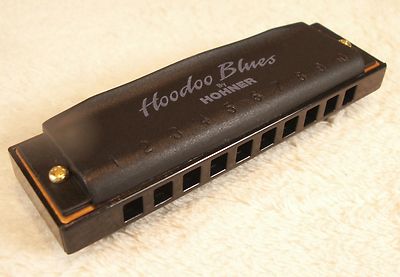 Hohner Hoodoo Blues Harmonica - KEY C - HARP - Mouth Organ