Huge old double Harmonica "Vermona" (moll) 48 Chords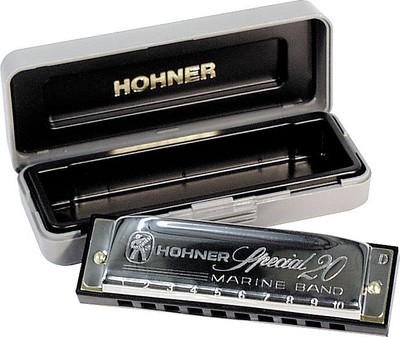 Hohner 560 Marine Band Special 20 Harmonica Key of "G" Blues Harp - Mouth Harp
PRICE
$31.90

or best offer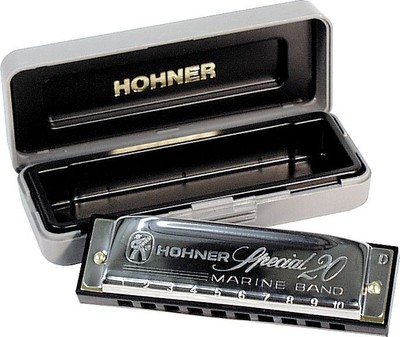 Hohner Harmonica Special 20 Key Of C + Free Mini Harp + Instructional Book!
PRICE
$29.95

or best offer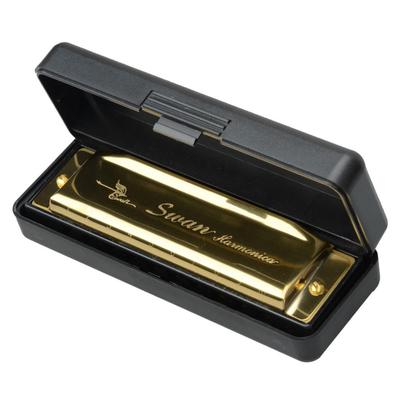 New Swan Harmonica 10 Holes Key of G with Case Golden

interesting old double Harmonica "Vermona" w.box (bass?)

Hohner Blues Band 1501 7 Key Harmonica Set A Bb C D E F G PROAUDIOSTAR
NEW! Hohner Bluesband Harmonica Set of 7 Harp Keys with Case Blues Band 1501/7

Hohner International Harmonica Made Brazil Key Of C

HOHNER Special 20 Diatonic HARMONICA Key of C Marine Band 560BX NEW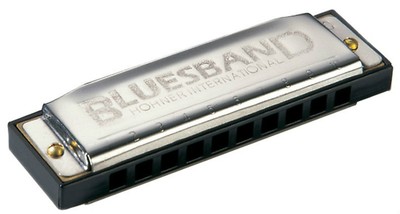 HOHNER BLUES BAND HARMONICA # 1501~ Key of C ~ A Favorite!!

Hero harmonica 48 hole

Hohner Piedmont Blues Harp Set PBH7 G A Bb C D E F G Harmonica PROAUDIOSTAR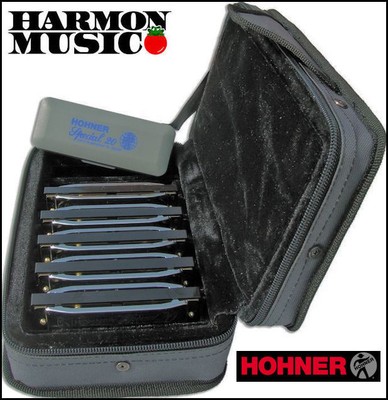 HOHNER SPECIAL 20 5 PACK W/ CASE SPC HARMONICAS HARP SET !

ORIGINAL VINTAGE 1937 HOHNER ECHO HARMONICA 28 HOLE C IN ORIGINAL BOX
HIGH BID
$14.95

BIN: $19.95

Hohner 1896 Marine Band Diatonic Harmonica - Key of C
PRICE
$31.99

or best offer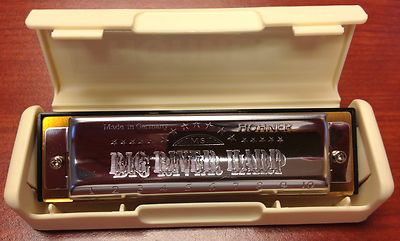 Hohner C Harmonica German Big River Made In Germany Harp w/Case C Key Free Book

VINTAGE HOHNER CHAMBER-HUANG SYSTEM "CHORDOMONICA I" CHORDAL HARMONICA IN "C"

Hohner Hoodoo Blues Harmonica 3-Pack with Case C,D,G

Hohner Case of Special 20s Harmonica 5-Pack

VINTAGE HOHNER WITH ORIGINAL BOX KEY OF Bb RARE PRICED ON BOX AT 10.50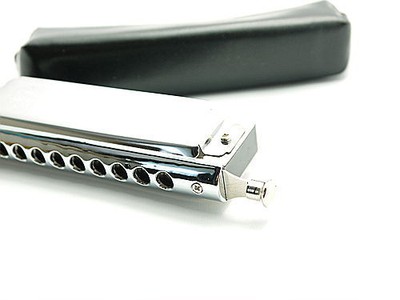 Chromatic Blues Harmonica C Key w/ 10 Holes 40 Tone NEW

7 Pack Hohner Blues Harmonicas A Bb C D E F G Keys Set Case Free Lesson Book
PRICE
$29.94

or best offer

MARINE BAND HARMONICA M. HOHNER HANDMADE GERMANY U.S. MARINE BAND MUSIC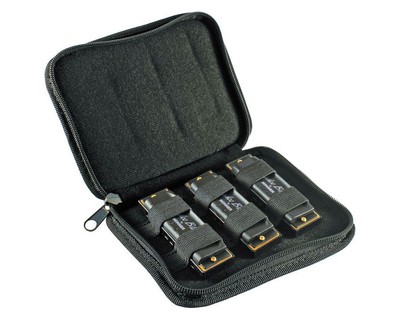 Hohner HBP Hoodoo Blues Beginner Harp Harmonica Set 3 Pk Keys C D & G w Case NEW

HOHNER SPECIAL 20 560 HARMONICA "G" HARP BRAND NEW IN CASE SALE PRICE

Suzuki Bluesmaster Harmonica, New, Key of B, 10 Hole Diatonic, MR-250

Hohner 560 Special 20 Harmonica Pro Pack

HOHNER Special 20 Harmonica in Key of C w/ Case - Made In Germany

Hohner Echo Octave Tuned Harmonica 40 Hole Made in Germany Key of C

NEW Hohner Deuce and a Quarter Harmonica 225 (Key of A)
PRICE
$19.99

or best offer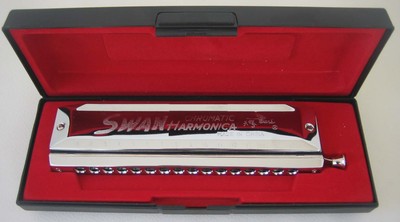 Swan 16 hole 64 tone Chromatic Harmonica, Key of C, with gift box

Hohrner Marine Band #364 Harmonica

Hohner International Blues Band Key of C Harmonica w/Instructions & Box

New Hohner Special 20 Classic Harmonica KEY of C Free Lessons & Booklet! 560BX-C

KOCH harmonica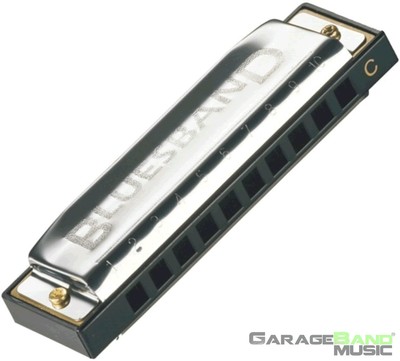 Hohner 1501 Blues Band BluesBand Harmonica - Key of C

Hohner blues band harmonica set of 3 in key of g, a, and d

Vintage MARINE BAND M. Hohner Harmonica With Box Germany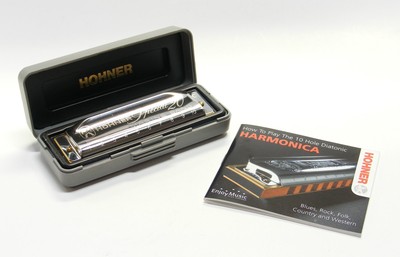 HOHNER SPECIAL 20 HARMONICA #560 MARINE BAND KEY OF G w/ FREE INSTRUCTION BOOK

HOHNER Marine Band 1896 Diatonic HARMONICA Key of C 1896BX NEW harp