1955 Supro El Rancho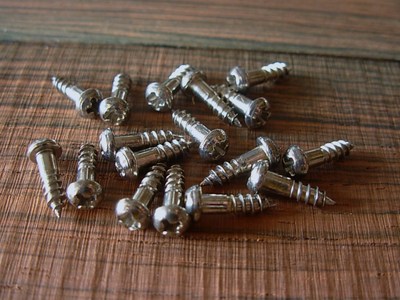 KLUSON TUNERS,VINTAGE 1950s 60s SCREWS "phillips" MARTIN,GIBSON,FENDER

2x Sprague .022 Bumble Bee Capacitors Caps 400v 400 volt UF MFD Les Paul Tone

VINTAGE STYLE CHROME TREMOLO SPRING! 60s STYLE SPRING FOR TEISCO AND MANY OTHERS

2x Sprague .022 Bumble Bee Capacitors Caps 600v 600 volt UF MFD Les Paul Tone

Shin Ei Volume Pedal Vintage

Vintage 1960's Ace-Style Guitar Strap! Hippy Pattern, Blue, Red! Jimi Hendrix!

DOD Analog Delay 680 script logo vintage pedal

Vintage 1960's Ace-Style Guitar Strap! Cool Red Hippy Pattern! Jimi Hendrix!

Bigsby Palm pedal, Rare item NR

3 retro 1964,1966 guitar music instruction books

VINTAGE 60's ACE STYLE GUITAR STRAP!! CASE CANDY!! LOWEST PRICE!! (BLACK) TEISCO

Vintage 1950's RICKENBACKER Lapsteel Guitar in Case

Fender Stratocaster / Telecaster case mid 1950's
PRICE
$1,500

or best offer
Electro Harmonix muff fuzz 1970's

Fender Sales Catalog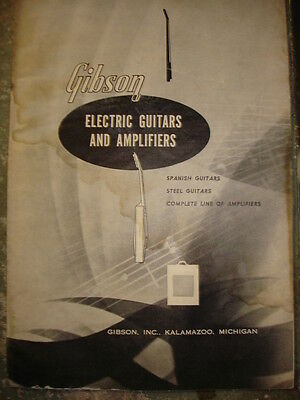 RARE VINTAGE 1955 GIBSON ELECTRIC GUITARS & AMPLIFIERS CATALOG LES PAUL
PRICE
$8.99

or best offer

Requinto jarocho

TEISCO SILVERTONE TREMOLO ARM!! 60's VIBRATO WHAMMY ARM!! FITS MANY OTHERS TOO!!

Vintage 1960s' Flower Tapestry Acoustic Electric Guitar Bass Strap Hendrix Style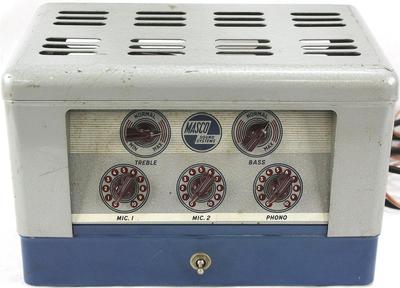 Vintage Late 40's Masco MA-17 MA-17N Tube Amplifier Amp -Harmonica

EZPZ VINTAGE 60's STYLE ROLLER BRIDGE!!! TUNOMATIC TYPE!!! BEST PRICE!! (TEISCO)

Echoplex EP-4 with new Mike Battle Tape! guitar effect, sounds great tape echo

VINTAGE 60's GRECO STYLE GUITAR HEADSTOCK LOGO!!! TEISCO!

Vintage 1955 Gretsch Chet Atkins White Falcon Country Club Guitar Amp Catalog
HIGH BID
$74.99

BIN: $109.99

Teisco Japan Guitar Case Top Loader Unique Vintage 60s Original Case forSharkfin

Vintage 1970's FENDER Blue Label UTAH 12" Guitar Speaker 8ohm

VOX ALL TUBE 1966 AMP VERY RARE MATCHED SET VINTAGE VOX GUITAR & COMBO W/BULLDOG

NORMA SILVERTONE TEISCO TELE-STAR 60's JAPAN GUITAR TREMOLO ARM! FITS OTHERS TOO

VINTAGE '78 IBANEZ FL-9 FLANGER w/ ORIGINAL OWNER'S MANUAL & AC ADAPTOR

VINTAGE AMPLIFIER-MASSIE-MODEL 966-TUBE AMPLIFIER-ELECTRIC GUITAR-USA-1960`S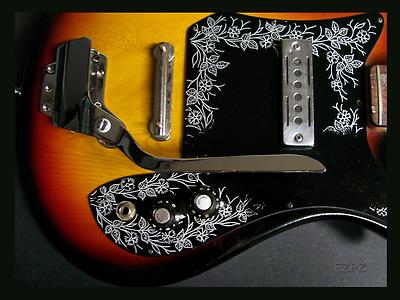 VINTAGE TREMOLO VIBRATO TAILPIECE! COMPLETE WITH BAR!! FREE SCREWS!! TEISCO EZPZ

vintage 3 in. wide guitar strap, Ace ? from the mid 60's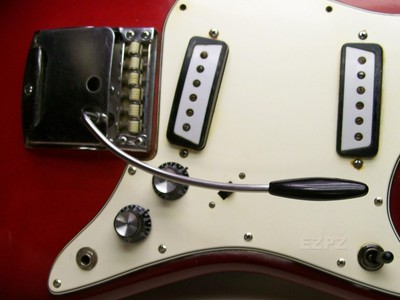 ARIA, EPI ET-270,TEISCO, UNIVOX HI FLIER, TREMOLO BAR VINTAGE JAPANESE THREADS!

1956 National New Yorker Archtop Acousti / Electric / Super Rare !!!

VINTAGE UNIVOX UNI-VIBE UNIVIBE ELECTRIC GUITAR EFFECTS PEDAL AND BOX UNIT JAPAN

Mid 1950s Fender Champ Lap Steel

1920s Vega Professional Banjo rim assembly with calfskin head, Presto tailpiece

Vintage 80's Fender Brassmaster Brass Hardtail Strat Bridge

1920s Chapman model 3 banjo mandolin 9-3/4 inch rim. Good for project.