Vintage 1950's Harmony Archtop F-Hole Acoustic Guitar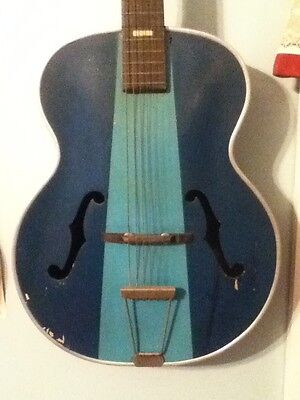 Extremely Rare Made Only One Year Only One On Ebay Vintage 1955 Harmony Riviera

Vintage electric archtop jazz guitar FRAMUS Sorella 5/59

Vintage 1950's Harmony Patrician Acoustic Guitar, NICE! FREE SHIPPING!

1969 EMPERADOR 12 string Acoustic Guitar SunBurst Japanese factory hand made HTF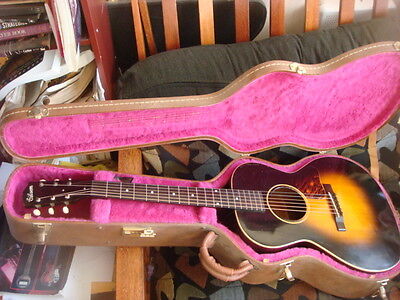 1930's VINTAGE GIBSON L-00 ACOUSTIC GUITAR EXC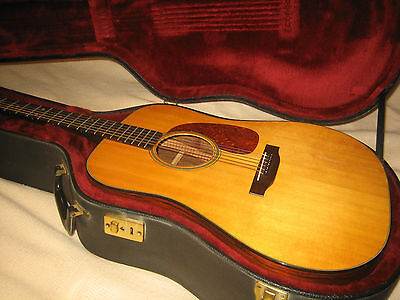 vintage martin guitar

MOSRITE VENTURES II MODEL GUITAR

RARE GIBSON C2 NYLON STRING ACOUSTIC GUITAR RESTORED

musical instrument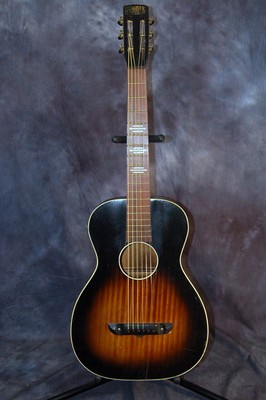 Vintage RARE 1950's Bronson Square Neck Slide Blues Guitar Original Case WOW
PRICE
$399.88

or best offer

1959 Hofner 457 Archtop Acoustic / Beautiful Wood & Appointments !!!

!955 Harmony Caribbean ? Green , Brown & Metal !!! Awesome !!

vintage HARMONY 4484 H1310 Archtop Acoustic Jazz Guitar

VINTAGE 1978 GUILD 2X12XL 12STRING JUMBO WESTERLY R.I.

Vintage M. Hohner Contessa Guitar Model #HG614? 6 String

Vintage Harmony 12 String Guitar

Leo Kottke's 1963 Gibson B-45 Recorded, Performed w Bill of Sale Acoustic Guitar
HIGH BID
$4,999.99

BIN: $6,799.99
ORIGINAL 1926 MARTIN 0-45 W/ APPRAISAL EXTREMELY NICE GUITAR
PRICE
$21,950

or best offer

Gibson Southern Jumbo c.1968-69 All original.

1960's or 1970's EKO Acoustic Guitar

Vintage 1973 GIBSON J-55 Acoustic Guitar w original case J-50, J-45,flat top

BEAUTIFUL VINTAGE 1960's SILVERTONE 3/4 SCALE ACOUSTIC GUITAR IN BOX KAY

1935 L-50? Vintage Gibson Archtop Acoustic Guitar, Case and Vintage pickup
PRICE
$1,250

or best offer

50'S ERA STELLA OM SIZE ACOUSTIC PROJECT HARMONY VIBE

VINTAGE 1920's - 1930's STROMBERG -VOISINET HAWAIIAN PARLOR GUITAR RARE ?

Yamaha FG-335 Guitar

VINTAGE RARE YAMAHA FG-340 ACOUSTIC GUITAR, WOOD, SOLID INTACT

1944 Martin D-18 Acoustic Guitar w/ Original Hard Case D18 Adirondack Spruce
PRICE
$13,499.99

or best offer

Old GRETSCH acoustic guitar

Vintage Sherwood Master by Gretsch Arch top guitar with original hardshell case
PRICE
$469.95

or best offer

1800s BAYSTATE? guitar

Antique 1778 Salon Guitar by Chappuy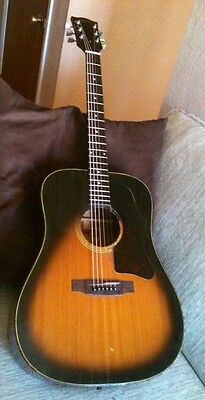 Vintage GIBSON J-45 DE LUXE Acoustic Guitar 1974

Blonde electric archtop jazz guitar A.Strohmer ASTRO - Germany / 1950's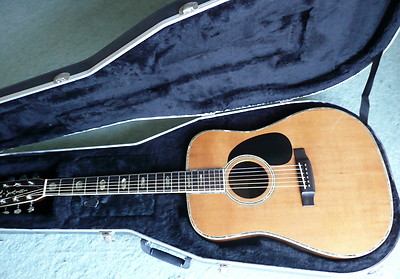 K.Yairi YW-1000 Brazilian Rosewood Japan Vintage 1977 Acoustic Guitar

VINTAGE DAIMARU TEISCO HOLLOW BODY GUITAR 1960's JAPAN

1979 HIRADE CONCERT ARTE MODEL 5 Classical Guitar w/ HSC

Vintage Aria acoustic guitar model 9410

Vintage & rare antique parlor guitar from Vienna Wien - plays and sounds great