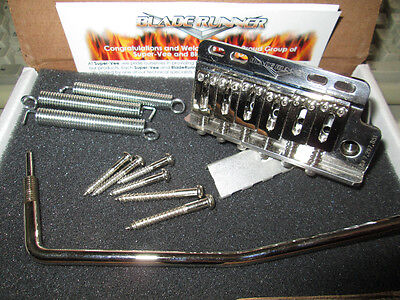 super-vee bladerunner Strat tremolo system, nearly new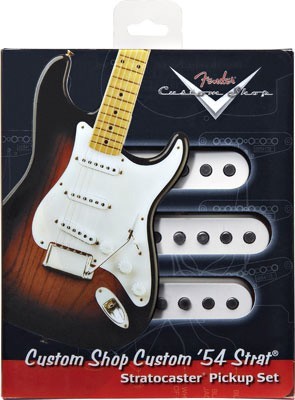 FENDER CUSTOM SHOP CUSTOM 54 STRAT STRATOCASTER ELECTRIC GUITAR PICKUP SET

62 Fender Stratocaster American AVRI Relic w/ Kinman Pickups

(Set of 3) Black Pickup Covers for Fender Stratocaster / Strat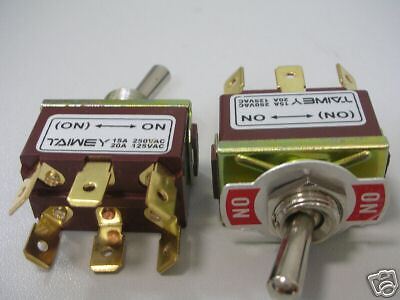 2pc DPDT (ON) ON WALL CAR BOAT Momentary 110V-120V-250V AC DC TOGGLE SWITCH,702D

New Genuine Fender TWISTED TELE telecaster neck pickup

Graph Tech Resomax Ghost US Tuneomatic Bridge 4mm Gold

Warmoth Warhead 7/8th Flamed Maple

NEW Seymour Duncan SH-8 INVADER Humbucker Guitar Pickup Set BLACK

2pcs Strap Lock for Electric Acoustic Guitar, Chrome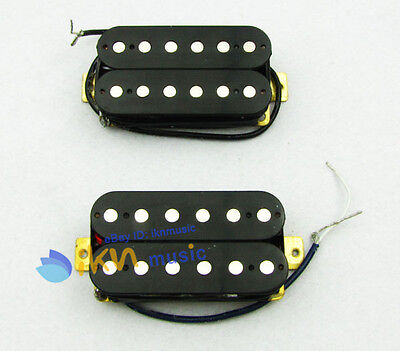 Black Electric Guitar Humbucker Pickup Bridge and Neck Pickup

2pcs Black Strap Lock for Electric Acoustic Guitars
Gibson '57 Classic Gold Humbucker Neck Guitar Pickup

Pair Metal Guitar Humbucker Pickup Covers Set GOLD

Shred Neck SN7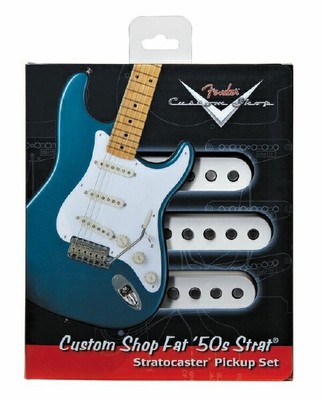 FENDER CUSTOM SHOP FAT 50'S STRAT STRATOCASTER ELECTRIC GUITAR PICKUP SET

Unfinished Oregon Alder StratoMaster Jazzmaster Style Body Humbucker 4# 12oz

Seymour Duncan HOT RODDED HUMBUCKER Pickup Set JB Bridge & Jazz Neck

Accoustic Guitar Parts

#3432 BLACK Vintage Tremolo Bridge for Fender Mexican Strat or Imported Guitar

Fender Stratocaster Loaded Pick Guard with Hand Wound Pick Ups

Mighty Might Scalloped Guitar Neck - Maple Floyd Cut

New DiMarzio D Activator F Spaced 6 String Bridge + Neck Set Humbucker Pickups

Unfinished Strat Guitar Body Stratocaster Tonewood Luthier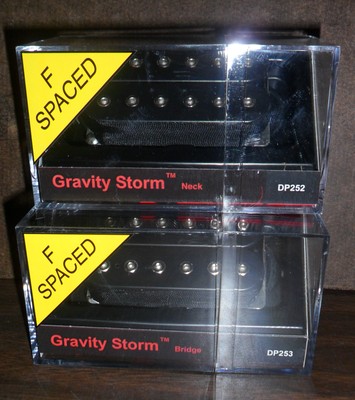 DiMarzio Gravity Storm Bridge & Neck F Spaced Black Humbucker Pickups Steve Vai

1993 Ibanez S470 Wizard Guitar Neck, Light Rosewood FB, MIJ, AANJ
HIGH BID
$99.99

BIN: $129.99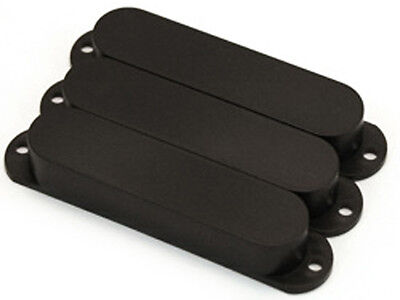 NEW Black Solid Stratocaster PICKUP COVER SET Covers Fender Strat Single Coil

1992 Ibanez RG470 Wizard Guitar Neck, Rosewood FB, MIJ, Square Heel Joint
HIGH BID
$99.99

BIN: $129.99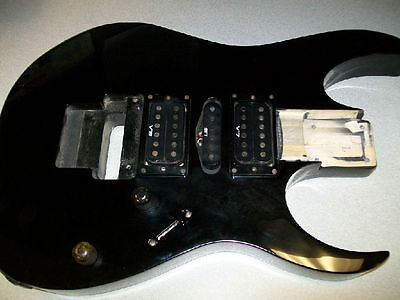 1992 Ibanez RG470 Guitar Square Neck Heel Body, Black MIJ, Loaded
HIGH BID
$69.99

BIN: $99.99

DiMarzio D Activator Bridge & Neck Humbucker Pickup Set Black DP220 DP219

O.C. Duff Guardsmen Telecaster pickup set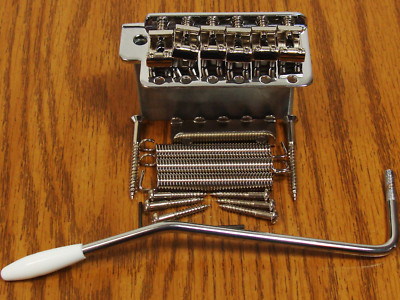 NEW Chrome Vintage Strat TREMOLO Bridge for Fender Stratocaster Guitar

1993 Vintage Ibanez S470 Sabre Mahogany Body, Trans. Red, MIJ, Loaded!
HIGH BID
$129.99

BIN: $169.99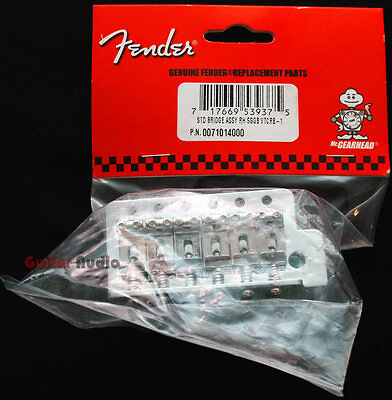 Genuine Fender "Big Block" Mexican Chrome Tremolo Bridge for Strat/Stratocaster

2007 Ibanez Edge III Vibrato Tremolo Bridge, Chrome. from RG4EX1
HIGH BID
$29.99

BIN: $39.99

LOT OF 50 STRING MOUNTING FERRULES - PARTS FOR FENDER TELE STRAT HARDTAIL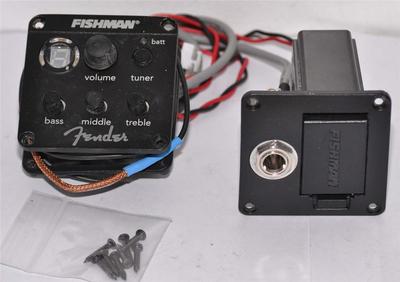 Fender Guitar Fishman Preamp Pickup Input for Acoustic Electric

NEW Tim White "TIMBUCKERS" guitar pick-ups. Impossible to get in this condition!

Seymour Duncan Custom Shop Telecaster Bridge 10K tele

1Custom Handwound Single Coil.AMAZING TONES Under 6k.