Full Size Electric Guitar + 10 Watt Amp + Gig Bag Case + Guitar Strap Beginners

2011 Fender Telecaster Special Edition Lite Ash Birdseye Maple Electric Guitar

Full Size Electric Guitar + 10 Watt Amp + Gig Bag Case + Guitar Strap Beginners

Rose inlay handmade,Spalt Maple Korea Hardware Elec Tele Type Hollow Guitar 3050

Way Huge Electronics Saucy Box Open Box

Epiphone Les Paul Standard Plustop PRO - Honey Burst With Case

Epiphone SG Custom Limited Edition

Gretsch 6120 DSW 1957 Reissue
HIGH BID
$1,250

BIN: $1,650

RARE Takamine GX-200T neck through...

GIBSON CUSTOM 2006 ES-175 Guitar With Hard Case

Maestro by Gibson Electric Guitar Blue burst solid body

Epiphone Les Paul Standard Electric Guitar with Hardshell Case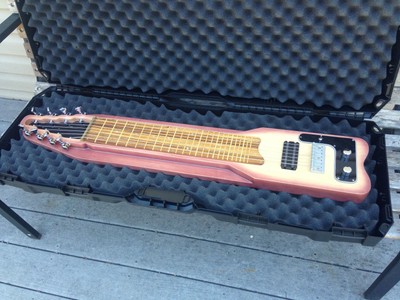 Custom 8 String Lap Steel Guitar With Case Awesome!!!
PRICE
$389.95

or best offer

LAP STEEL GUITAR,JAPAN,6 STRING SOUNDS GREAT.

Danelectro 56 U2 Reissue Electric Guitar (SKU 3022K)
PRICE
$299.99

or best offer

2006 Zemaitis S 22 MT LD Dragon Electric Guitar

Lap Steel Guitar, 8 String, Extra Wide String Spacing, African Mahogan

Fender Standard Stratocaster HSS Plus Top

ESP LTD M-100FM Standard Dark Cherry With Road Runner Hard Shell Case

Rare Travis Bean TB500 Electric Guitar

2002 Gibson Les Paul Special- Red w/ P90's & Gigbag (SKU 2836)
PRICE
$849.99

or best offer

Squire Stratocaster, Black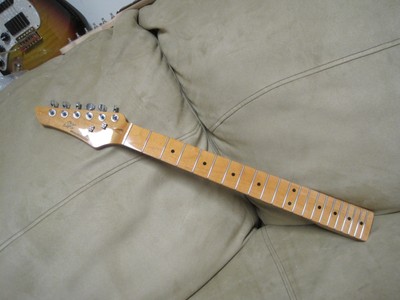 left handed well made sx guitar neck hard maple

Fender 2002 USA Maple American Stratocaster Neck

ESP LTD EC-256 Electric Guitar

Fender 2002 USA Metallic Red American Stratocaster Body

2005 Ibanez AR300 electric guitar Cherry Sunburst

This is a Fender Custom made Telecaster, body is Hard ash wood,

2013 Fender 1960 Telecaster Custom Shop Tele Vintage White Closet Classic RARE!

2011 Gibson Melody Maker SG

Kramer 5150 replica with case

Left-handed ESP guitar black M-II solid body active pickups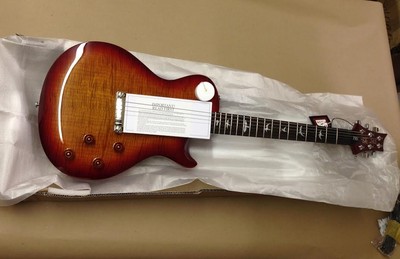 Paul Reed Smith - PRS SE 245 - CHERRY SUNBURST - Electric Guitar - NEW!

Gibson SG Standard

ESP LTD Truckster James Hetfield

Dean Eric Peterson Flying V Testament

NO NAME L. P. JUNIOR DOUBLE CUT AWAY STYLE , UPGRADED, REFINISHED AGED TV YELLOW

BC Rich platinum series BEAST 6 string electric guitar
HIGH BID
$199.99

BIN: $299.99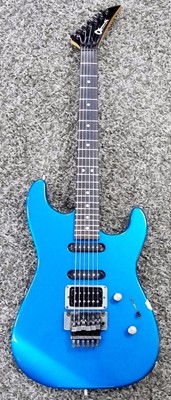 Vintage 1980's Charvel / Jackson Guitar -MIJ

steinberger spirit headless guitar