NEW FENDER STARCASTER TELECASTER TELE ELECTRIC GUITAR BLACK

Dean Dimebag Dixie Rebel Guitar.
HIGH BID
$177.50

BIN: $550

1977 Gibson Les Paul Custom Black Beauty Ebony with Kahler Tremolo

Custom Handmade Cloud Prince Electric Guitar Boutique Purple Rain

NEW 39" WHITE 6 STRING ELECTRIC GUITAR WITH GIG BAG CASE HUNTINGTON STRAT STYLE

Ibanez Jem 77VBK With Fernandez Sustainer Steve Vai
Paul Reed Smith, PRS SE Custom Guitar w/Gig Bag

1980's HARMONY Telecaster

Fender Classic Series 60s Telecaster Vintage White with Rosewood Neck

1983-1984 MIJ (Japan) Squier Bullet H2 (dual humbucker) NO RESERVE

Squier By Fender Bullet Strat HH Black W/Tremolo Electric Guitar

IBANEZ S421-BK S Series Electric Guitar in Black SOLID ELECTRIC GUITAR slim line
HIGH BID
$229.99

BIN: $299.99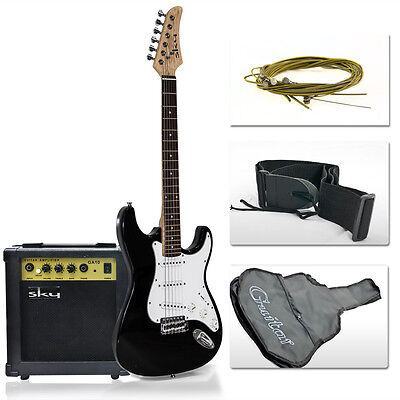 Electric Guitar With 10 Watt Amp + Gig Bag Case + Guitar Strap New Black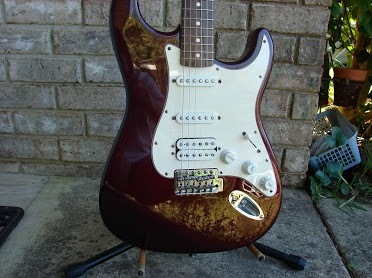 2003 Fender Stratocaster MIM HSS Wine Red

2011 Gibson Custom Shop '59 Les Paul Electric Guitar Washed Cherry

Lefty Fender Deluxe Stratocaster - MINT!!

2004 Gibson Les Paul Elegant Custom Shop Butterscotch Quilt Top

2012 PRS SE Custom 24 Whale Blue With Gig Bag EX Condition

Fender 60's Custom Shop Telecaster in Vintage White with Double Bindings

Esp ec 1000 deluxe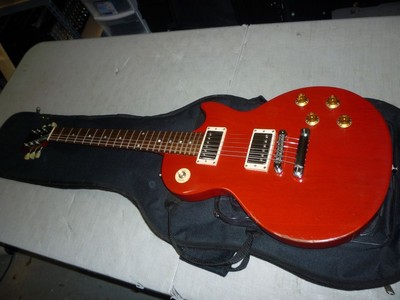 Gibson Les Paul Special USA electric guitar xlnt case

Used PRS McCarty

Used 1997 Gibson Les Paul Double Cutaway electric guitar. Setup to Rock! BIN

2008 IBANEZ FR1620 ELECTRIC GUITAR - PRESTIGE - WITH TEAM J. CRAFT CASE - JAPAN
Fender FSR Standard Ash Telecaster Electric Guitar Maple Fretboard Butterscotch

Fender Classic Series '65 Mustang Olympic White RI w/ Lace Sensor PU and Gig Bag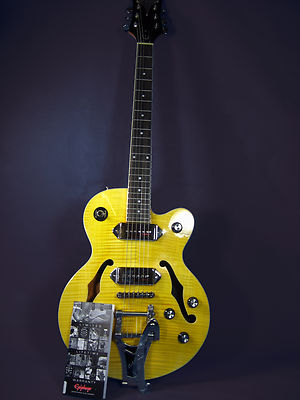 Epiphone Wildkat Semi-Hollowbody Antique Natural Electric Guitar **AAAA MINT**

IBANEZ UNIVERSE UV777P 7-STRING GUITAR Steve Vai Signature

Dean Razorback Dimebag Electric Guitar w/ Case, Dean Pickups, Black RZR DB F CBK

1993 First Year Ibanez Jem 7v wh Steve Vai Ebony Worldwide Shipping Prestige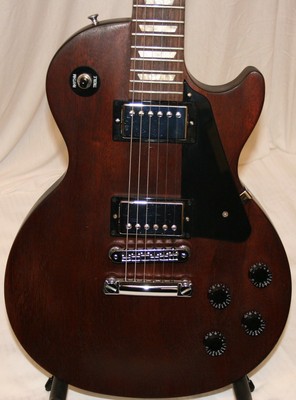 2007 Gibson Les Paul Studio with Gibson case

esp ltd guitar

Fender American Deluxe Telecaster, Rosewood Fingerboard - Tungsten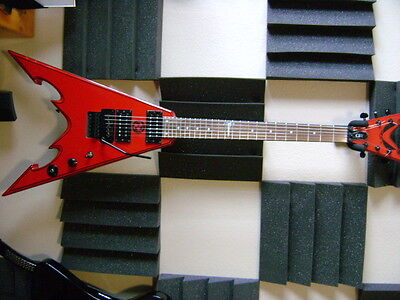 Dean CBV Corey Beaulieu Trivium V Guitar w/ Coffin Case

Fender American Standard Telecaster®, Rosewood Fingerboard, 3-Color Sunburst

jazz guitar midi controller,midi guitar synth,guitar,1of a kind,usb guitar.

Fender Classic Series 70s Stratocaster Strat Black w/ Gig Bag

ESP LTD Deluxe H-1001 Electric Guitar No Reserve Great Deal- Used

Electric Guitar Kids 30" Black Guitar With Amp + Case + Strap and More New

2005 Gretsch G6128T Duo Jet made in Japan