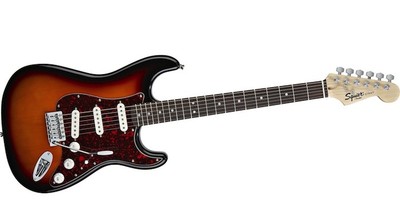 Fender Squier Bullet Stratocaster Sunburst Strat Electric Guitar + ACCESSORIES

Gretsch g5420t hollowbody electric guitar orange 2014 no reserve new floor model

Gibson Les Paul Special Historic Custom Shop White guitar USA

New Crescent REDBURST Electric Guitar+Accessories & FREE HEAVY DUTY Guitar Stand

2012 Fender American Standard USA Stratocaster Electric Guitar W/Rosewood
PRICE
$939.99

or best offer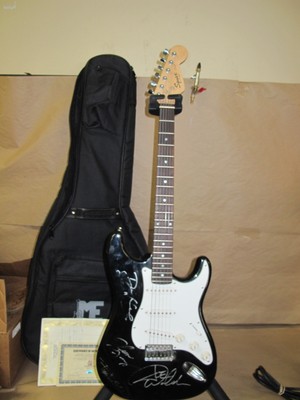 Fender Squier Bullet Strat Signed by The Eagles w/ Certificate of Authenticity

Epiphone Nighthawk Custom Reissue Honey Burst Electric Guitar

Fender stratocaster left handed

2006 Gibson Custom Shop Les Paul Custom Black Beauty w/OHSC

Squier Vintage Modified Tele Custom II Black P-90 Telecaster Electric Guitar

Gibson Les Paul Classic 1960 RI Electric Guitar w/ Case - Black

SX L.P. Jr. - TV Yellow - P-90's - Upgrades - Exc. cond.
Epiphone Special 2 Les Paul Red And Strap

Gibson USA Les Paul Traditional Premium Plus - Desertburst

1981 GIBSON ES 369 ELECTRIC GUITAR W/CASE, S/N 80441004, EXCELLENT CONDITION
PRICE
$2,899.99

or best offer

Fender Stratocaster MIM 1999-2000 Electric Guitar~ Mexico w/ Case _3 94205

Fender Custom Shop 1960 '60 Closet Classic Strat Stratocaster Electric Guitar

Keith Brawley *Custom Electric Guitar and *Custom Guitar Case *Orange *Sale

Fender Strat style1961Strat Relic Electric Guitar

Eric Johnson USA Fender Stratocaster

Squier Classic Vibe Series 50's Fiesta Red Stratocaster Electric Guitar

FENDER STRAT STRATOCASTER SUPER STRAT HUMBUCKER SINGLE HUMBUCKER
HIGH BID
$177.23

BIN: $500

Fender Standard Stratocaster Electric Guitar Black Gloss Maple Fretboard

Ibanez AF75 TRS Hollowbody Guitar. 2012 Model. With TKL case!!

Ibanez RG8 8-String Wizard II-8 Neck White Electric Guitar

♫ ♫ ♫ Tele Copy Electric Guitar - Vintage, Nice Player, VGC - First Act #: ME302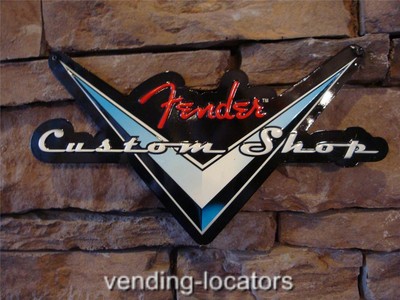 Embossed FENDER CUSTOM SHOP Guitar SIGN Electric Strat USA Case Sunburst String

Korean Epiphone Les Paul - Rare Blue Sparkle

New LP Style Electric Wood Mahogany Professional Guitar Humbucker Pickup Red

Epiphone Les Paul 1960 Tribute Plus, Midnight Ebony

Gibson 2014 Les Paul Traditional Electric Guitar Ocean Blue w/Case

Ibanez Artist ARX320TCR Electric Guitar Trans Cherry NOS w/Bag

Squier by Fender Vintage Modified Surf Green Stratocastor Electric Guitar

Ibanez RGT42DX Electric Guitar and Hardshell Ibanez Case - Mint Condition!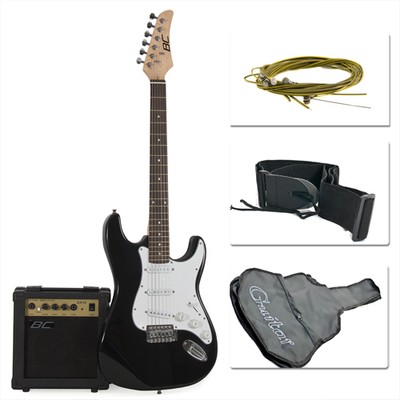 Full Size Electric Guitar + 10 Watt Amp + Gig Bag Case + Guitar Strap Beginners

ESP LTD Viper 50 Electric Guitar, Marshall Mini Amp and Case --Jet Black

1997 Gibson Les Paul Studio DC Double Cut-Cutaway Electric Guitar-made in USA

Carvin Electric Guitar Made1/17/08 Maple top, Solid Mahogany Back,Neck

Epiphone Prophecy Les Paul Custom Plus GX Black Cherry Electric Guitar W/CASE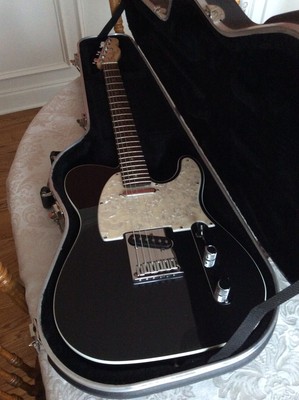 fender telecaster american deluxe