FENDER NEW BULLET STRAT BROWN SUNBURST SQUIER STRATOCASTER ELECTRIC GUITAR
PRICE
$129.99

or best offer

Full Size Electric Guitar + 10 Watt Amp + Gig Bag Case + Guitar Strap Beginners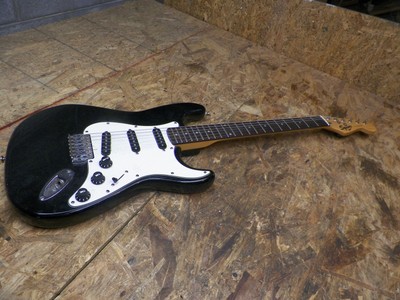 Squier By Fender Stratocaster Electric Guitar (Lot 13444)

Custom Telecaster Style Guitar-Fender Texas Special Pickups-Wilkenson Hardware

GIBSON EPIPHONE LES PAUL SPECIAL II 2 VINTAGE SUNBURST 6-STRING ELECTRIC GUITAR

Fender Standard Telecaster HH Olympic White Solid-Body Electric Guitar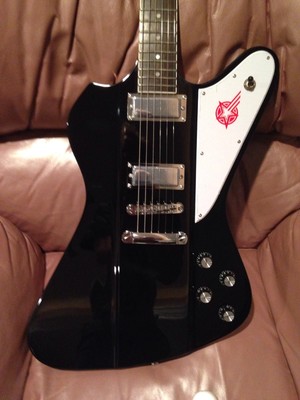 Washburn Paul Stanley Starfire Firebird Guitar With Gig Bag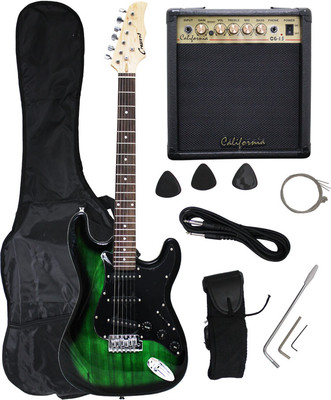 Crescent GREEN/BLACK Electric Guitar+15w AMP+Strap+Cord+Gigbag NEW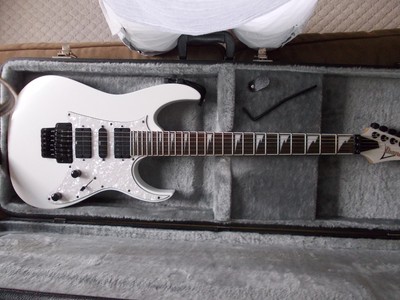 Ibanez RG350DX Electric Guitar White With Case Used

Electric Guitar Kids 30" Black Guitar With Amp + Case + Strap and More New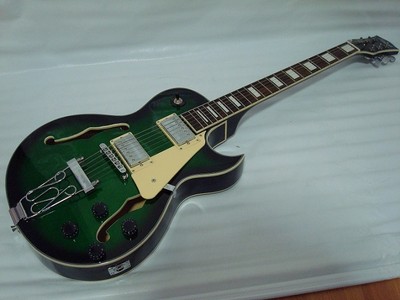 6 String Hollow Body Electric Guitar, Green, Free Gig Bag

Squier by Fender Mini Stratocaster 3/4 Size Electric Guitar in Black

USA Gibson Les Paul BFG Gator Electric Guitar w/ gig bag

2011 Gibson Les Paul Studio - Electric Guitar Black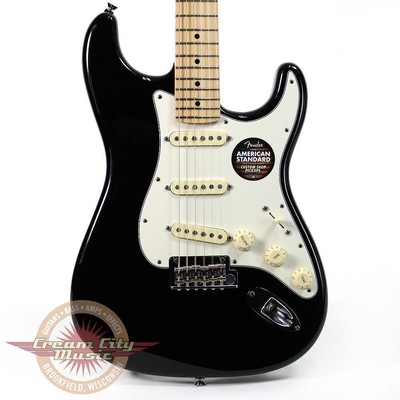 Brand New Fender American Standard Stratocaster Electric Guitar MN in Black

2001 GIBSON EPIPHONE ELITE LES PAUL Custom Electric Guitar MINT!!!!
PRICE
$975.99

or best offer

Epiphone Les Paul Standard Plustop Pro Honey Burst Solidbody Electric Guitar

ESP LTD TE-212 Maple Fingerboard Black Body Tele Electric Guitar
PRICE
$296.65

or best offer

Epiphone Les Paul Standard - Ebony, Solidbody Electric Guitar Humbucking Pickups

Fender Squier Affinity Telecaster Maple Butterscotch Blonde Free Fender Strap

Epiphone Les Paul 1960 Tribute Plus Electric Guitar Black Cherry - HSC

Epiphone DOT Studio Electric Guitar Worn Cherry W/ Epiphone Hard Case
HIGH BID
$189.99

BIN: $249.99

2010 Fender American Deluxe Stratocaster Electric Guitar w/ Case

Peavey Impact 1 with Kahler Tremolo and OHSC (USA Made)

1995 Fender Stratocaster Electric Guitar Made in Mexico Strat MIM

ESP LTD MH-207 7-String Electric Guitar Black Satin

Fender Mexican Stratocaster Electric Guitar

Ventura Les Paul Used Electric Guitar Vintage 1970's Japan 6 string right hand

1996 USA Gibson Les Paul Studio electric guitar in black finish
PRICE
$629.99

or best offer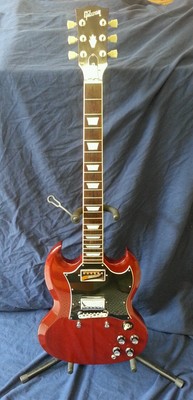 2004 Gibson SG Standard USA Cherry Electric Guitar w/ Hardshell Case!!

2012 Fender Stratocaster Body LOADED- Red Strat Electric Guitar

gibson les paul junior special p90s w/ gig bag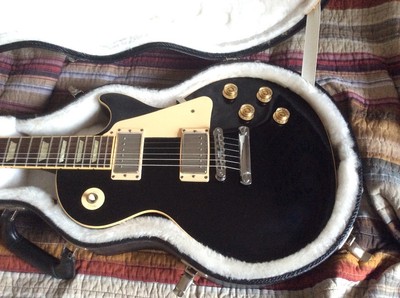 Gibson USA Les Paul Traditional Electric Guitar 2008
PRICE
$1,400

or best offer

Epiphone Les Paul Standard Plus Top PRO Electric Guitar - Vintage Sunburst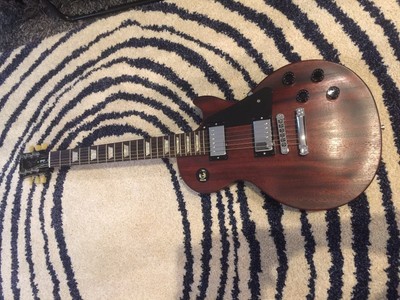 Gibson Les Paul Studio Vintage Mahogany Electric Guitar

Epiphone Les Paul Junior Electric Guitar -Vintage Sunburst w/ Epiphone Gig Bag

Dean Dime Razorback Explosion Electric Guitar w/ Hard Shell Case

Fender Stratocaster select body MIM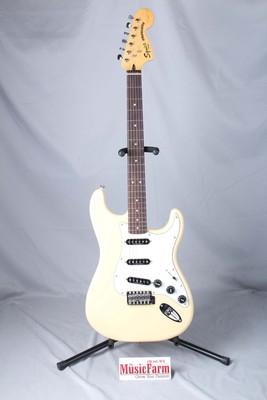 Fender Squier Vintage Modified Strat Stratocaster '70s Electric Guitar
PRICE
$216.26

or best offer

Paul Reed Smith PRS SE Custom 22 6-String Electric Guitar
PRICE
$279.99

or best offer