fender 1970's reissue stratocaster sunburst

Schecter Diamond Series Hellraiser 6-String LH Electric Guitar

Dean V X Electric black Guitar Left handed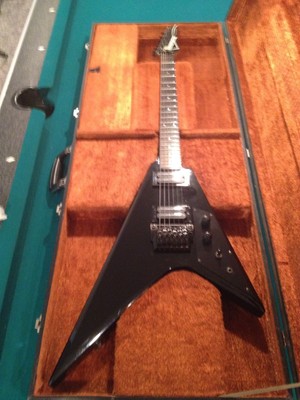 Ibanez Proline 1985 PR1660 Made in Japan Lawsuit

2001 Gibson SG Standard Electric Guitar Honeyburst USA

AMT CALIFORNIA SOUND guitar pedal

Fender Stratocaster Custom Build 60's vibe and Texas tone Custom shop pickups
PRICE
$599.99

or best offer

Epiphone Les Paul Std Plus Pro- Rare Cognac Burst!!

Ibanez GRG-170 DX Red Strat Sharkfin Inlays
PRICE
$119.99

or best offer

FENDER STRATOCASTER WITH Seymour Duncan Hot Rail (G5)

Gibson Epiphone Les Paul Junior Electric Guitar
PRICE
$89.99

or best offer

Epiphone SG Special New in Box

Gibson SG 1960's Tribute Electric Guitar

Ernie Ball Music Man Luke 2 electric guitar with upgrade

Epiphone Casino Hollowbody Electric Guitar Vintage Sunburst finish

MAPLE STRATOCASTER STRAT NECK 70S CBS BIG HEADSTOCK FENDER PROJECT

Fender Telecaster Special Custom HH DiMarzio Pickups Set Neck Limited Guitar

Stagg Z600 electric guitar, tremolo, hardly used

Gibson Les Paul Studio(faded brown)

Fender Custom Shop Relic Violin Burst Telecaster HB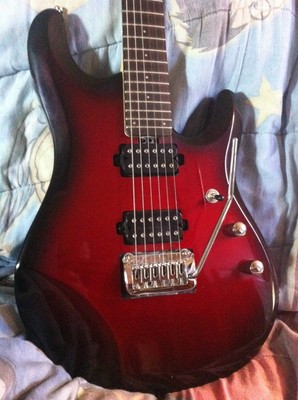 Ernie Ball Sillhouette John Pettrucci Of "Dream Theater"Signature Guitar CASE

Gibson Les Paul Special Triple AAA Caramel Burst F Hole New

Fender Stratocaster Body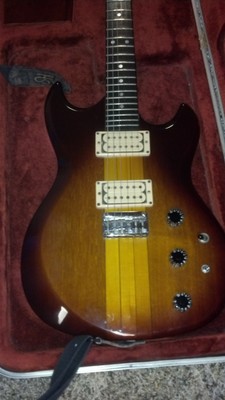 AMAZING ARIA PRO II TS-350 GUITAR IN HARD CASE w/ LOWERED RESERVE!!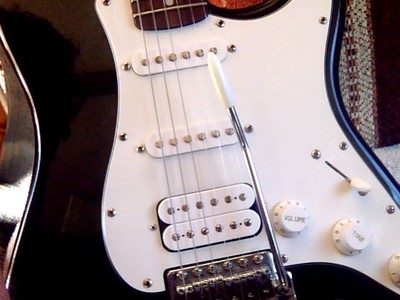 Fender Starcaster (Indonesian)

Hamer Echotone Semi-Hollow Body Electric Guitar. Awesome!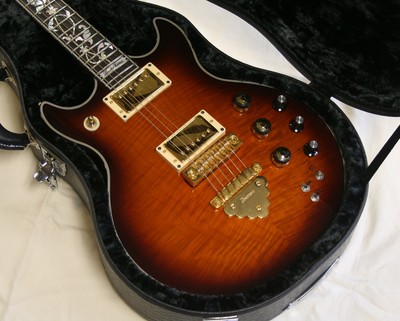 Ibanez Artist AR5000re Limited Edition

Epiphone Les Paul Classic Quilt Top Red-- Rare Cherry Burst-- Excellent Cond

Ibanez S771PB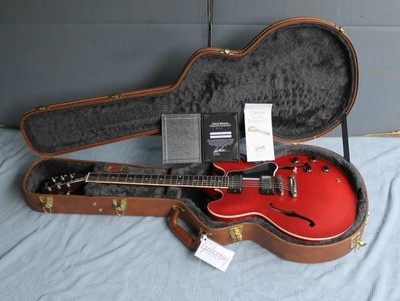 Gibson Memphis ES-335 Satin Cherry Red MINT Cond. Guitar W/OHSC

1990`s BURNY FERNANDES JAPAN SUPER GRADE LES PAUL JOE PERRY

FENDER USA STRATOCASTER GUITAR CASE, 1990'S, GOOD CONDITION

Gibson Les Paul Standard Electric Guitar
PRICE
$1,295

or best offer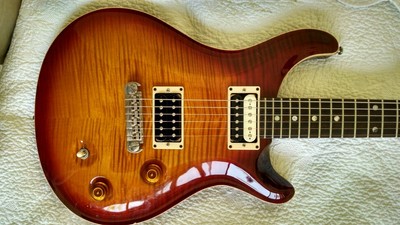 2008 Paul Reed Smith McCarty (Dark Cherry Burst - 10 Top)
HIGH BID
$1,200

BIN: $1,700

Gibson Les Paul Classic Custom 2011 Antique Natural
PRICE
$1,755

or best offer

GUITAR DECAL NEW INZANE DECAL LYNCH KAMIKAZE FOR STRAT BODY

Xaviere 6 String Electric - right handed guitar

Epiphone Les Paul Special II Electric Guitar

Ibanez RG5EX1 - Used Electric Guitar

Partscaster Fender Telecaster marked 'Custom shop USA' gigbag, no reserve