Epiphone Les Paul Standard Electric Guitar

ELECTRIC GUITAR-DRIVE WILDFIRE X

Ibanez S470 Electric Guitar

Dean hardtail with case.

Ibanez RG370QMSP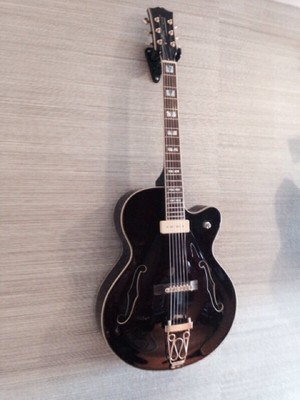 Electric Hollow Body Arch Top Guitar Case and Tube Shooter Pedal

RARE ORVILLE BY GIBSON 62 REISSUE

B C RICH 5150 ELECRTIC GUITAR 25-FRET

Fender Squier Classic Vibe Stratocaster '60s Electric Guitar

Taylor Solidbody Sb2-S Double Cut Electric
HIGH BID
$755

BIN: $1,299.98

Fender Hearfield Electric Guitar Floyd Rose II Bridge Made In Japan!

2008 SCHECTER HELLRAISER C1 FR GUITAR ACTIVE EMG 81/89TW PICKUPS MADE IN KOREA

2013 PRS Custom 24 Electric Guitar w/ OHSC

TELE BODY SxS USA POPLAR VINTAGE GREEN METAL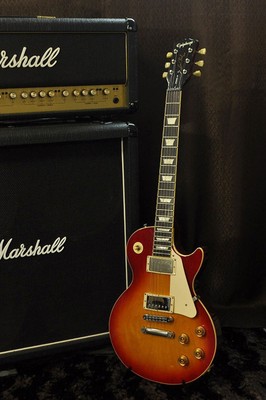 Epiphone by Gibson 199 made Les Paul Standard Cherrry Sunburst Made in Japan

SCHECTER DAMIEN GUITAR SOLO ELITE DIAMOND SERIES

Project Guitar

FENDER CUSTOM SHOP STRAT
HIGH BID
$1,500

BIN: $2,250

Epiphone Les Paul 100 Electric Guitar

fender telecaster squire

Squier Cyclone Electric Guitar Candy Apple Red

VINTAGE 1966 GRETSCH CHET ATKINS COUNTRY GENTLEMAN GUITAR PAINTED F HOLES

SCHECTER OMEN-6 OMEN 6 ELECTRIC GUITAR GIG BAG

Gretsch Guitars G5191 Tim Armstrong Signature Electric Guitar Black LEFT HANDED!

Fender Special Edition Custom Telecaster Spalted Maple HH Electric Guitar

Gibson Les Paul Signature T Translucent Ebony

Ibanez AR720FM Vintage Burst finish Electric guitar

Translucent Orange Vintage Aged Nitro Guitar Body from Beachside-Guitars

VENTURA VINTAGE LP STYLE GUITAR

Cadillac Green Vintage Nitro Guitar Body from Beachside-Guitars

SX Les Paul Lefty Left Handed Sunburst Electric Guitar 2001

Gibson Guitar LPJ - 2014, Rubbed Vintage Shade. Beautiful Guitar!!

B.C. Rich Warlock Bronze Series black Electric Guitar
PRICE
$69.99

or best offer

Lake Placid Blue Vintage Nitro Guitar Body from Beachside-Guitars

Ibanez RG550 20th Anniversary Black With Case 

Washburn WI14 Idol Series Electric Guitar

Vintage 1981 Gibson Les Paul Artist (Rare Black Finish)
PRICE
$2,500

or best offer

Johnson 3/4 Size Electric Guitar

G&L Climax plus USA Electric Guitar

Epiphone Les Paul Special II LTD Right Handed Electric Guitar 116502 D