Fender Telecaster American Standard Electric Guitar 6 String Maple Neck

Gibson Custom Shop ES 335

Ibanez Prestige J. Craft Electric Guitar w/ Original Hard Case - Made in Japan
PRICE
$499.99

or best offer

PRS DC3 2010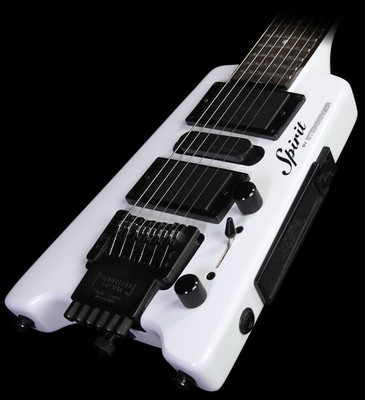 Steinberger Spirit GT Pro Deluxe Electric Guitar White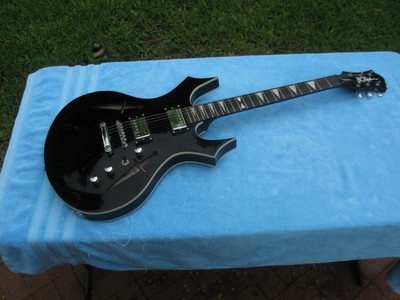 B C Rich Dagger Guitar,Semi Hollow Body,Cool,Clean,No reserve

2005 Fender American Deluxe Stratocaster Electric Guitar - Sunburst w/ Case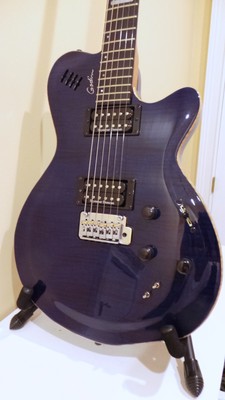 Godin Solid Body LGXT AA Electric Guitar - Trans Blue AA Flame - Music Show Demo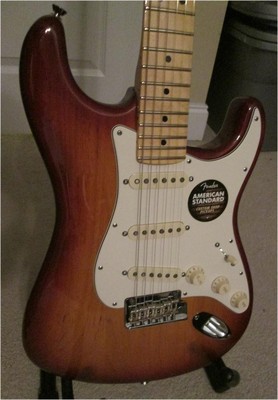 FENDER American Standard Stratocaster . NEW!! . Sienna Sunburst . w/Hard Case!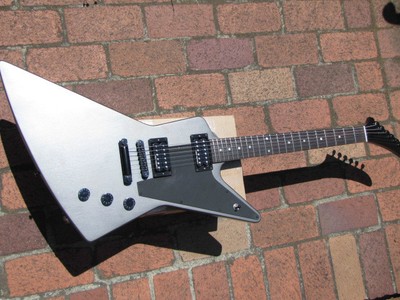 GIBSON EXPLORER Government Series 1 NEW CONDITION

fender stratocaster 2 color sunburst electric guitar

Gibson Smart Wood Electric Guitar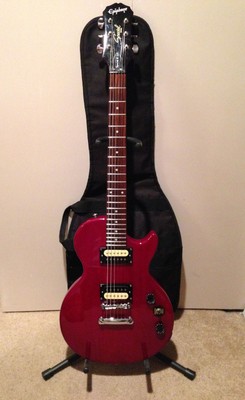 Epiphone Les Paul Special II Heritage Cherry w/ Zebra Pickups and Fender Gigbag

Raven Guitar Amp with built in tuner and effecta

Epiphone Les Paul Custom Blackback Electric Guitar With Epiphone Hard Case

Jackson Performer PS-4 electric guitar, with OHSC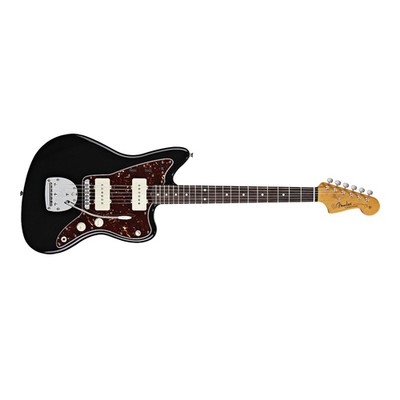 Fender Classic Player Jazzmaster Electric Guitar Rosewood Fretboard Black DEMO

PRS SE Paul Allender Purple Burst Paul Reed Smith

SQUIER (Fender) "Classic Vibe, Duo Sonic 50's") BRAND NEW!! .. w/Hard Case!!

Fender USA Vintage Telecaster David Gilmour Pink Floyd Case & Candy No Reserve!

Amercian Made USA Fender Stratocaster HSS W/ Fender Custom Shop Hard Case
PRICE
$1,200

or best offer

Les Paul Standard-Limited Edition (Slash) "Appetitie" Epiphone guitar- New&Case
HIGH BID
$1,000

BIN: $1,300

ESP Standard Horizon NT7 7 String Electric Guitar with Case

Gibson Les Paul Guitar (Gray and Black)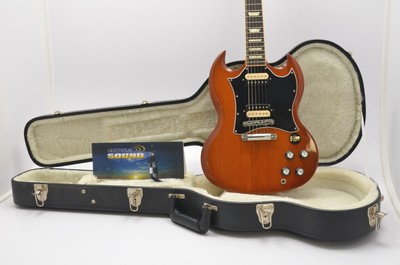 2012 Gibson SG Standard Electric Guitar - Natural Honeyburst w/ Case

First Act Sheena CE240 electric guitar, near mint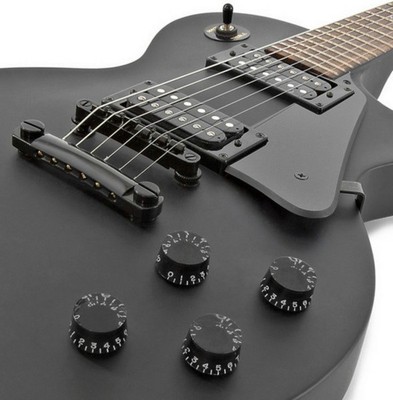 Les Paul Epiphone Black New in Box Awesome Electric Guitar Only $299!

Mint Fender Strat Stratocaster HH Blacktop Floyd Rose Trem with New Fender Case

1969 GIBSON LES PAUL CUSTOM BLACK BEAUTY STANDARD VINTAGE ELECTRIC GUITAR
PRICE
$7,499

or best offer

Ibanez RG520QS MIJ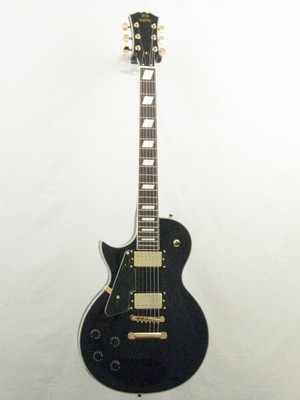 Effin Guitars model LessKustom/BK Deluxe Black Lefty LP Custom Electric Guitar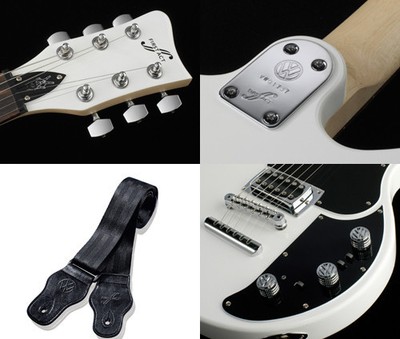 New in Box First Act Custom VW Guitar Package Deal (FREE SHIPPING!)

B.C. Rich Pro X Custom Eagle Electric Guitar Black Metalflake MC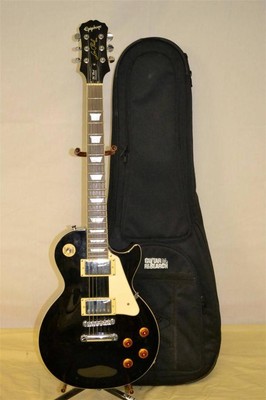 2006 Epiphone Les Paul Standard Electric Guitar - Ebony Black - Right Handed

Gibson Les Paul Traditional Tobacco Sunburst Satin Matte Finish Standard INT'L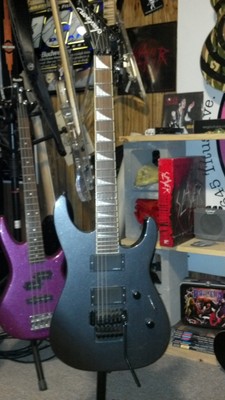 Jackson DINKY Japan with EMG's

Godin SD Electric Guitar with Hard Shell Case

FIRST ACT ME 4016 ELECTRIC GUITAR AND GIGBAG - UNIQUE GRAPHICS!

2011 GIBSON LES PAUL STANDARD PLUS DESERTBURST EXCELLENT CONDITION

New G&L Fallout Tribute In Sonic Blue, New Hot Model