1987 Paul Reed Smith Custom 24 solid 6 string right handed

1989 Fender Standard Stratocaster Guitar, Made in Japan

Fender American Standard Stratocaster Strat Black Electric Guitar w/ Case!
PRICE
$1,158

or best offer

Custom Relic Strat Electric Guitar - Loaded Body (no neck)

2001 Gibson ES175 Semi-Hollowbody 6-String Electric Guitar

FENDER SQUIER Strat 20th Anniversary Electric Guitar Affinity Series Black

Fender Squier Strat Affinity Series Electric Guitar - Black

Fender Starcaster 6-String Electric Guitar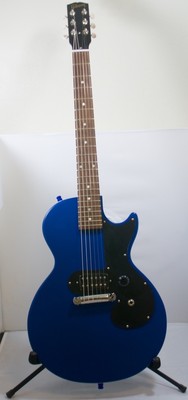 Gibson Les Paul Melody Maker Electric Guitar

Epiphone Les Paul Tribute Plus Electric Guitar with Hard Shell Case

Ibanez RG 2EX 2 RG Series Electric Guitar

Schecter Guitar Research SGR C-1 Electric Guitar White w/ Original Gigbag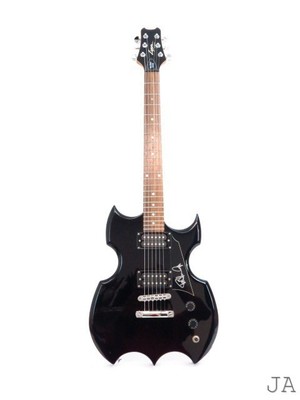 Lyon Paul Stanley Design 6 String Electric Guitar - Black

GIBSON EPIPHONE LES PAUL SPECIAL II 2 VINTAGE SUNBURST 6-STRING ELECTRIC GUITAR

Gibson Les Paul Special Project

Gibson Melody Maker Flying V Electric Guitar - Black 2011 USA Made!

Schecter Solid Body C-1+ Plus Electric Guitar Red, FREE case

Fender Standard Stratocaster 2015 HSS Guitar Maple Arctic White strat NEW

Free Gig Bag, White 6 String Hollow Body Electric Guitar, New

Squier Bullet Strat 6-String Electric Guitar, Pink

Schecter C-1 Classic 6 String Electric Guitar w/case

Epiphone Les Paul Tribute Plus with Case And Extras

Fender American Deluxe Telecaster - Tungsten - Maple Fretboard - EXC+

Epiphone Limited Edition Les Paul Studio Deluxe Electric Guitar

STANDARD FENDER STRATOCASTER RED AGED RELIC (RARE)

Randy Jackson Collectors Limited Ed. Strat Electric Guitar #1383 of 10,000

Schecter tempest custom electric guitar Les Paul/ comes with case! SUNBURST @@!!

Fender Standard Telecaster Electric Guitar

Fender/Squier Stratocaster with Custom pickups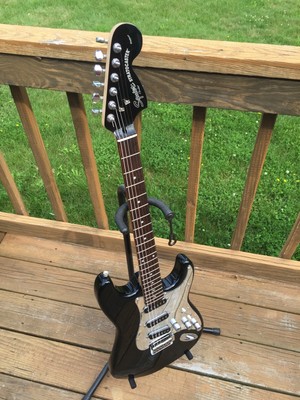 SQUIER By FENDER Standard STRATOCASTER Electric GUITAR Mirror Pick Guard

Epiphone Les Paul Standard Electric Guitar Black

Gibson Les Paul 3 knob Special Electric Guitar, Sunburst w/ HSC

2012 Gibson Les Paul Studio Electric Guitar - White w/ Gibson Case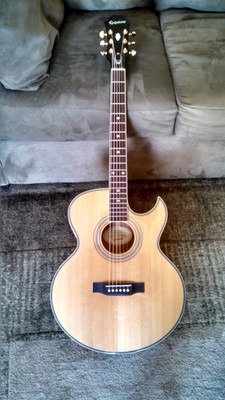 Epiphone PR5-E Acoustic/Electric Guitar Slightly Used Excellent Condition

1991 Fender Prodigy Super Strat Electric Guitar Made In USA w/ Upgrades & OHSC

Epiphone Les Paul Standard Plus Top Electric Guitar Cherry Burst flame top
PRICE
$299.95

or best offer

Squire Stratocaster Miller Genuine Draft Edition Crafted In Indonesia

vintage 1986 Gibson Les Paul Studio Electric Guitar

Epiphone Les Paul Custom Pro Electric Guitar - Ebony - 2014 Model

Fender American Made Stratocaster w/ Mighty Mite Neck