Sawtooth Telecaster Style Guitar

GIBSON LES PAUL STUDIO ELECTRIC GUITAR WITH BIGSBY AND GATOR HSC

Douglas Hadron 627 FX BARITONE

Fender Stratocaster *Custom Shop and USA Parts
HIGH BID
$999

BIN: $1,699

Samick SAT-450-CS 335

Gibson SG White with Custom Gold Hardware

Full Size Electric Guitar + 10 Watt Amp + Gig Bag Case + Guitar Strap Beginners

Samick Guitar Korea model SL-21 GS top of the line made in 1986 solid wood

Epiphone Les Paul Special Electric Guitar Black
PRICE
$109.95

or best offer

Peavey Raptor Plus EXP Electric 6-String Guitar Black

2011 Gibson Les Paul Classic Plus, Excellent Condition
PRICE
$1,549

or best offer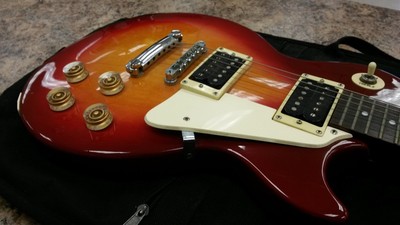 Epiphone Les Paul 100 Heritage Cherry Sunburst Electric Guitar

Full Size Electric Guitar + 10 Watt Amp + Gig Bag Case + Guitar Strap Beginners

Vintage 1975 Telecaster Guitar

Gibson Les Paul Studio Electric Guitar- Worn Cherry w/ Hard Shell Case

Gibson ES-350-T Electric Guitar - Right Handed - Used 6 string

USA FENDER AMERICAN SPECIAL TELECASTER ELECTRIC GUITAR! - SWEET PLAYER!!!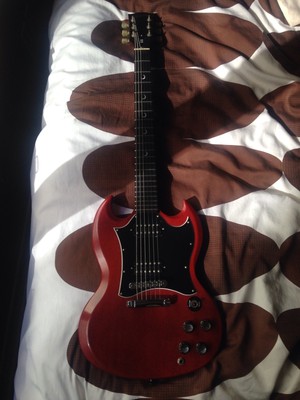 Gibson sg special MODIFIED. Limited Edition Crescent Moon Inlays

EVH Peavey Wolfgang Archtop Body Floyd Rose

Fender 64 Vintage Reissue Telecaster 2014 Lake Placid Blue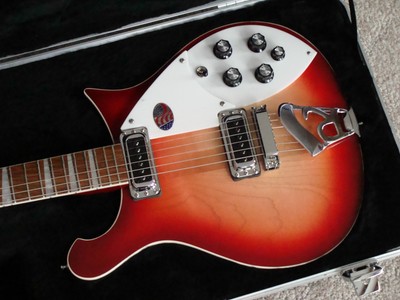 2014 Rickenbacker 620 FIREGLO UNPLAYED w/ case

SAINT BLUES ORIGINAL BLUESMASTER ELECTRIC GUITAR

Schecter Hellraiser C-1 fr Hardtailed

Schecter Diamond Series Electric Guitar,White/Black P/up'sTremelo Sys.,Excellent

Fender Standard Strat HSS MIM- Brown Sunburst with Gator hard case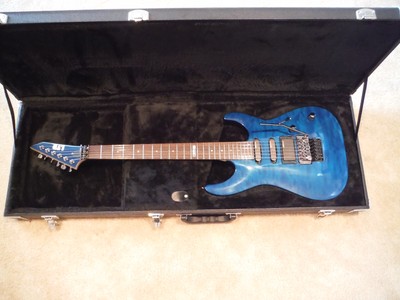 PACKAGE! ESP LTD MH103 Guitar with ESP Hardshell Case and Line 6 Spider Amp!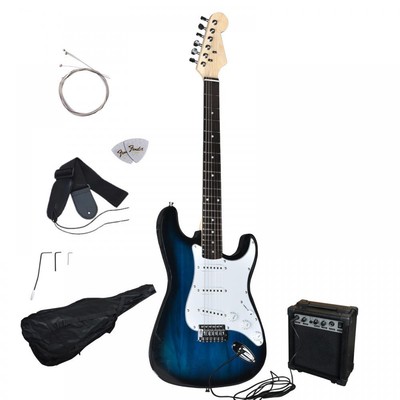 New Blue Electric Guitar with Amp Case and Accessories Pack Beginner Starter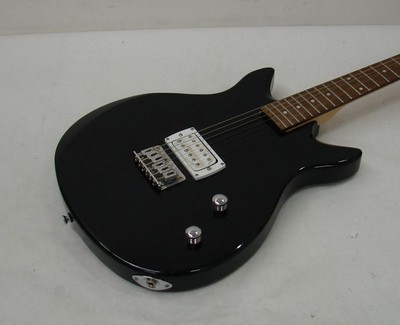 First Act ME4002 Electric 6-String Guitar Black

VINTAGE RARE OLD FENDER STRATOCASTER ELECTRIC GUITAR W/ HARD CASE
PRICE
$374.99

or best offer
Ibanez Artcore AS73 Electric Guitar

Fender FSR Standard Stratocaster Electric Guitar, Maple - Tangerine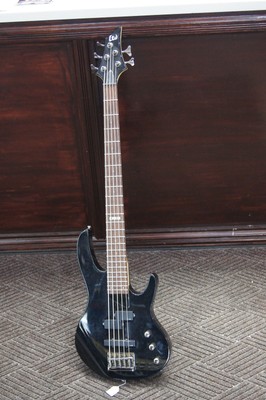 LTD B-55 bass guitar 5 string

Heritage H-575 Custom "1994"

GIBSON 1954 LES PAUL CUSTOM VOS NASHVILLE CUSTOM SHOP REISSUE ELECTRIC GUITAR!!

~ Telecaster Hard Case ~ Slip Cover ~

VINTAGE RARE 1980 IBANEZ ARTIST-AS200-EMGs-HARD CASE

Squier Bullet Stratocaster HSS Electric Guitar with Tremolo Black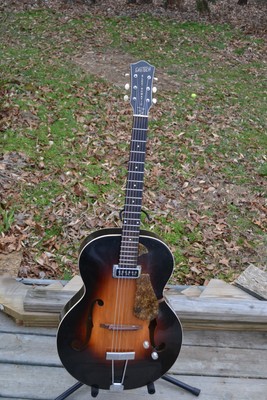 1954 Gretsch Electromatic Spanish

Used Epiphone Les Paul Special II Ebony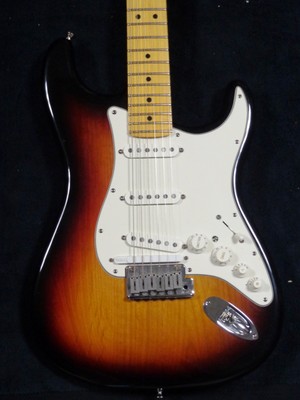 2007 Fender VG Modeling Stratocaster Roland