Gibson Slash Signature Les Paul - Vermillion

Gibson Les Paul Studio 60's Tribute 2011 (Ebony finish)

Fender Cyclone 1998 MIM Punk Grunge

Lefty-Left Handed – Fender American Deluxe Stratocaster-(Mint)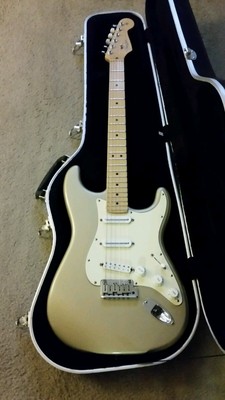 Fender American Stratocaster 60th Anniversary (Hot rodded)

Fender Stratocaster MIM

2014 Gibson Les Paul Melody Maker in Yellow Satin w/ Gig Bag, Stock# 15664

1970s MIJ Ibanez studio

solid body electric guitar

Ovation Breadwinner Guitar w/FREE SHIPPING!

Fender 50th and 60th Anniversary Model Trucks

Mako Collectors Look! Rare Find, EMG Designed Pups, Grovers, Coil Tap, Kahler...

Fender Standard Strat Electric Guitar excellent condition!

Black/Red Fender Electric Guitar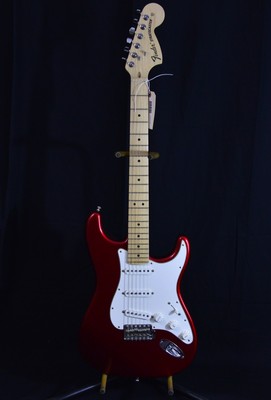 American Fender Strat in Candy Apple Red

Fender American Special Stratocaster HSS Black with Hard Case

Epiphone Les Paul Junior Electric Guitar

JAY TURSER CUSTOM ELECTRIC GUITAR FREE S&B LOWEST PRICE

Epiohone Jr TV Yellow Limited Edition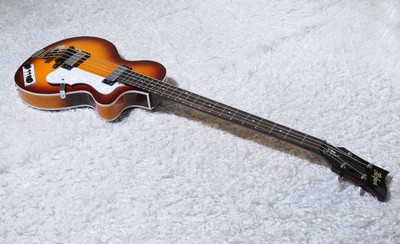 CUSTOM ELECTRIC BASS FREE S&B LOWEST PRICE

Ibanez Artist AR420 Cherry Sunburst electric guitar

Vox Virage DC Double Cut Semi Hollowbody Electric Guitar Vintage Sunburst
HIGH BID
$899

BIN: $1,499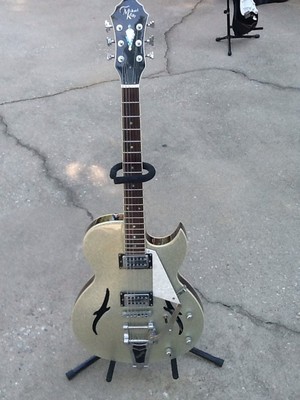 Michael Kelly hollowbody with Bigsby

Used 2000 Fender American Deluxe Stratocaster Electric Guitar
HIGH BID
$800

BIN: $1,099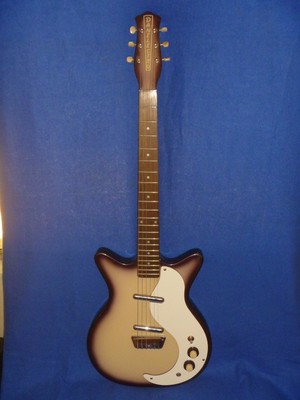 Danelectro Electric Guitar, Nice!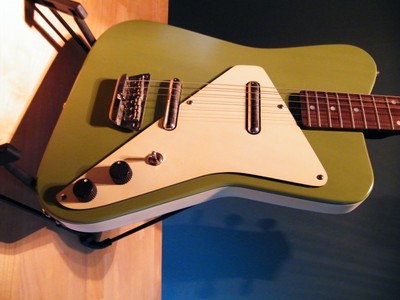 danelectro pro 64 guitar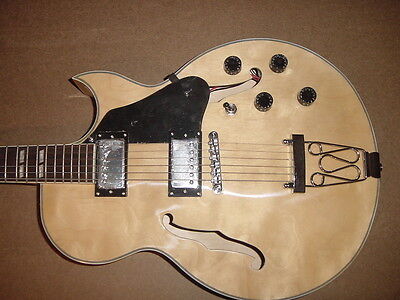 NEW 6 STRING HOLLOW BODY ELECTRIC GUITAR NATURAL

epiphone wilshire no reserve

Epiphone Les Paul Jr

fender squier guitar

Vintage 1987 G&L ASAT Special w/solid maple neck

Westone electric guitar gorgeous yelllow mint condition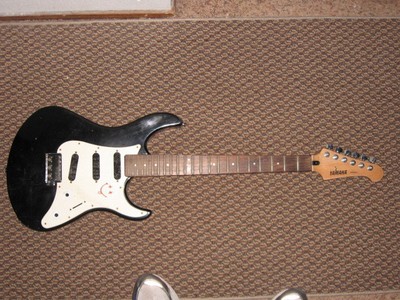 yamaha eg-303 Project guitar

Vintage 6 String Electric Guitar Natural Wood Finish w/ Soft Shell Case E47

Paul Reed Smith Santana Electric Guitar

Schecter Hellraiser Seven String

Cozart Electric 12 String Guitar Tele Style Telecaster Style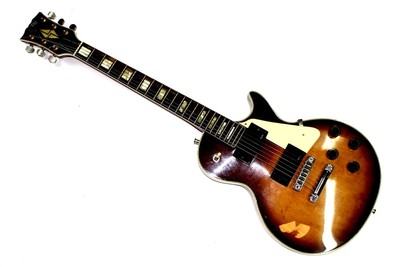 Vintage HONDO II Custom 740 Brown Sunburst 6 String Electric Guitar AS IS E47

San Dimas Style Tele Telecaster body and neck

Rare electric quitar IBANEZ Prestige RGA 121
HIGH BID
$1,155

BIN: $1,501.50