IBANEZ AEL10-BK GUITAR W/OHSC
PRICE
$139.95

or best offer

Gibson Les Paul Standard 1988

Telecaster Squire "Bullet"
PRICE
$149.99

or best offer

Fender Telecaster Nashville B Bender USA Olympic White rare !

MXL 990 / 991 TWIN PACK STUDIO MIC'S

FENDER STRATOCASTER PLUS 1991 USA
HIGH BID
$760

BIN: $1,450

Reverend Eastsider T Electric Guitar (Pete Anderson Edition) with hard case

EVH Wolfgang Special Floyd Rose D-tuna Hardshell case birdseye maple fretboard

Full Size Electric Guitar + 10 Watt Amp + Gig Bag Case + Guitar Strap Beginners

2013 Froggy Bottom H-14 Deluxe Custom Short Scale Adirondack Spruce / Mahogany

fender squire stratocaster

2011 EVH USA Wolfgang HT - LOOK!!!
PRICE
$1,450

or best offer

Squier Bullet H2 MIJ made in Japan electric guitar 80s vintage

Carvin Carve Top CT3 Transparent Sapphire!

schecter blackjack atx

Full Size Electric Guitar + 10 Watt Amp + Gig Bag Case + Guitar Strap Beginners

Line 6 James Taylor Variax JTV-69 3-Tone Sunburst with tremolo Gator hard case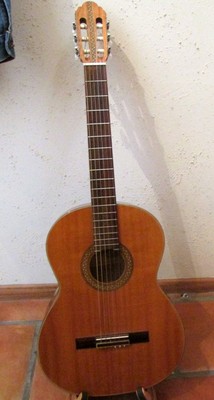 Vintage 1971 Greco GR-121K Nylon String Classical Guitar With HSC

Fender American Special Stratocaster - Surf Green

SVK ELP C 200 Black

used and working 100% vintage 10 in. Peavey Scorpion

Kid Junior Electric Guitar

electric guitar

Don Grosh Retro VT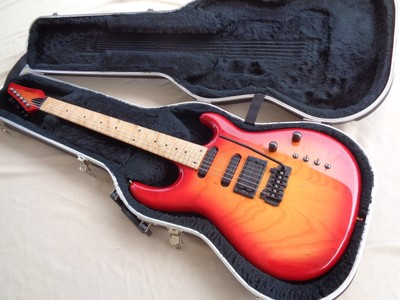 Carvin DC 135 USA W/ OHSC

Johnson JG-100 BL Acoustic Guitar

2012 Warrior Dran Michael Custom Shop guitar stunning cherry sunburst! Beautiful
PRICE
$2,499

or best offer

George Washburn handcrafted (minordamage) D8 SQ03090338 6 string Acoustic Guitar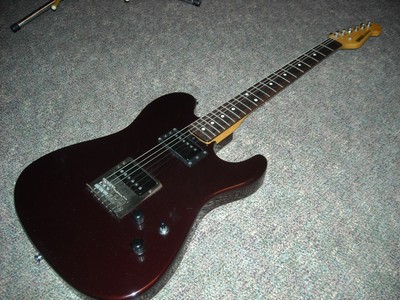 VINTAGE (1984) YAMAHA SJ550HR TELECASTER (JAPAN)

Hughes & Kettner Tubemeister TM36H 36 Watt Tube Amplifier Head !!MINT!!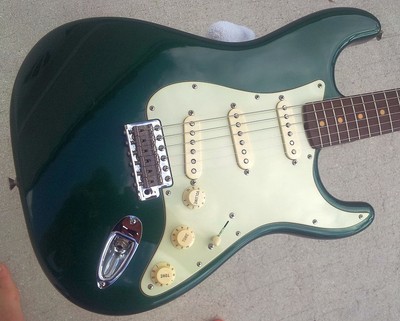 Fender American Vintage Hot Rod '62 Stratocaster / Musicraft '59 Neck

MINT 2014 GIBSON LES PAUL TRADITIONAL PRO II VINTAGEBURST PUSH PUSH COILTAP

1988 Fender Squier Stratocaster - Made in Japan - with very nice Hard Case

Mint Fender 2011 American Stratocaster Standard w/Hard case Sunburst Made in USA

Lot of 4 microphones Shure and Sennheiser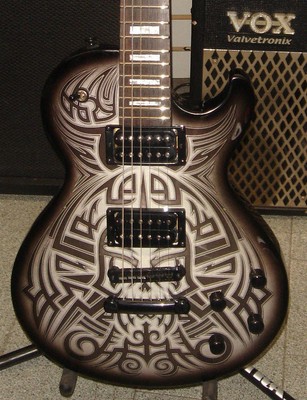 DEAN THOROUGHBRED GRAPHYTE ELECTRIC GUITAR -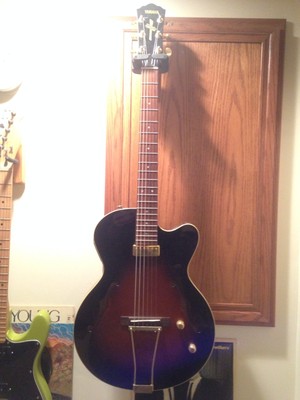 yamaha aex 500 Jazz Hybrid

Paul Reed Smith SE Bernie Marsden Signature, Vintage Sunburst Guitar w/ EXTRAS!

Sony ECM-MS907 Condenser Electret Digital Stereo Microphone with accessories

ESP EC- JR W/ Gig bag, Brand New Jr. Sized Guitar