Charvel Model A Made In Japan!!!!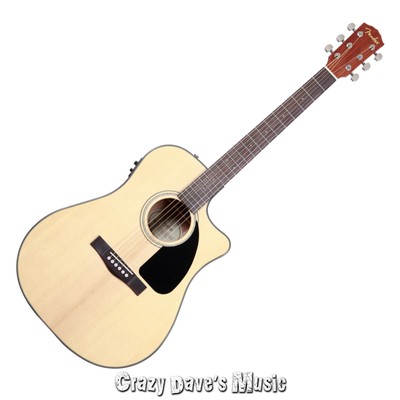 NEW Fender CD-60CE Natural Acoustic Electric Guitar w/ Case

Hamer 25th Anniversary Edition Artist Guitar w/ Hard Case NO RESERVE

NEW~Fender American Vintage'52 Telecaster Guitar~Butterscotch Blonde&case~DAMAGE
PRICE
$799.99

or best offer

PEAVEY ORANGE COUNTY CHOPPERS 6 STRING ELECTRIC GUITAR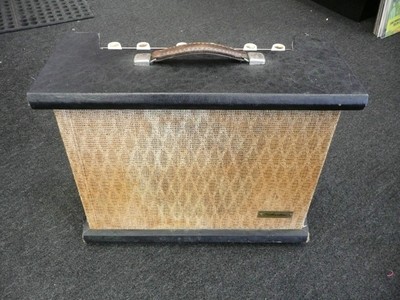 Vintage 1960 Silvertone 1459 tube combo amp. Tremolo.1432.Guitar.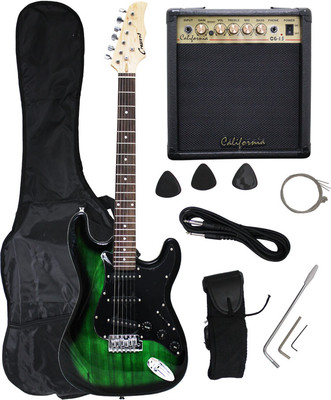 Crescent GREEN/BLACK Electric Guitar+15w AMP+Strap+Cord+Gigbag NEW

VOLKSWAGEN FIRST ACT GARAGE MASTER WHITE ELECTRIC GUITAR WITH PADDED GIG BAG

Peavey WolfGang guitar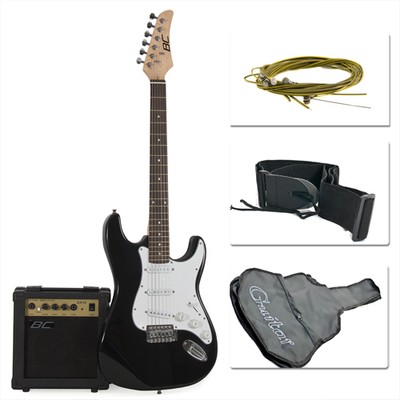 Full Size Electric Guitar + 10 Watt Amp + Gig Bag Case + Guitar Strap Beginners

Electric Guitar ESP LTD M-10

Vintage ARIA PRO II Cardinal Series CS-400 Electric Guitar RARE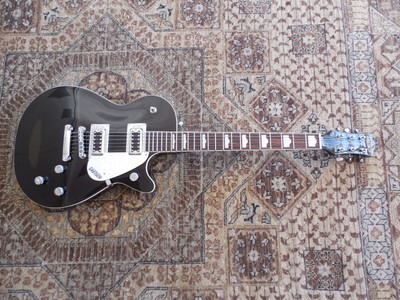 2013 Gretsch G5435 Pro Jet Electric Guitar - Black - No Case

Fender Hot Rod Deville 212 guitar amp

Linc Luthier Custom Hollow Electric Guitar- Zebrawood, Padouk, Macassar Ebony
HIGH BID
$2,100

BIN: $2,730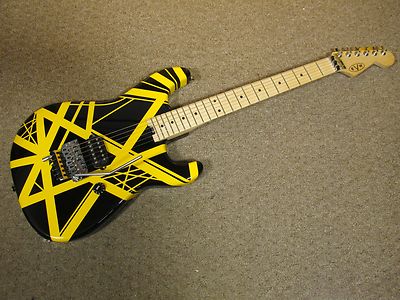 EVH Striped Series Electric Guitar Black + Yellow Stripe Eddie Van Halen

Jackson DKMG Dinky / Reverse Headstock / Carved Top / EMG Pickups / Active Boost

B.C. Rich Assassin NJ Series

MIM Fender Blacktop Telecaster HH Guitar w/ Strap Locks and Leather Strap!
PRICE
$399.99

or best offer

Starfire 12 string electric guitar

Peavey Classic 50/410 - Tweed 50 watt Guitar Amp

Squier by Fender 030-2000-505 Vintage Modified OW Jaguar Electric Guitar

Fender American Standard Hardtail Stratocaster

NEW Eastwood Warren Ellis Signature  4 String Tenor Guitar Vintage Cream 

Used 1994 Dobro Hula Blues wood bodied Duolian resonator guitar

NEW Crescent Beginners RED Cutaway Acoustic Guitar+PICK+STRING+LESSON

EVH Eddie Van Halen Striped Electric Guitar Red w/ Black & White Stripes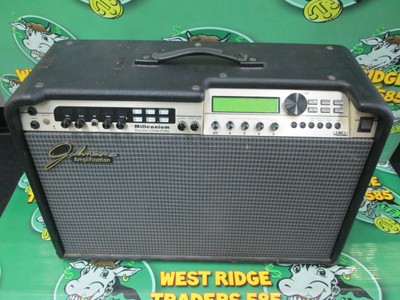 Johnson Amplification Millennium Stereo One Fifty Amp JM150 S Disc II Processing

Yamaha Eterna EF-10 Dreadnought 6 String RH Acoustic Guitar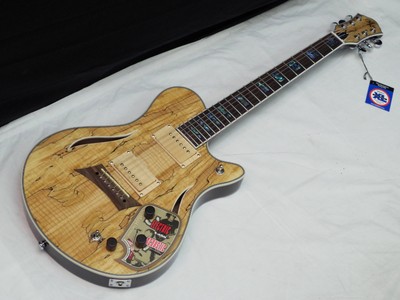 MICHAEL KELLY Hybrid Special semi-hollow electric GUITAR new Spalt Maple
PRICE
$599.94

or best offer

Vox Modern Classic AC4TV 1x10'' 4 watt Guitar Amp Guitar Amp Combo

Tech 21 Trademark 10 TM-10 15 Watt amplifier A little beast!

Gibson 1970's VINTAGE ELECTRIC GUITAR CASE

NEW Jackson DK2 Pile O' Skulls Dinky Electric Guitar - BLEM SPECIAL

NEW Jackson KE3 Kelly Electric Guitar - Black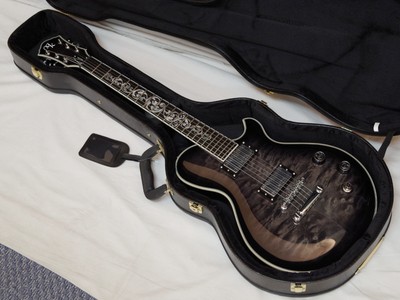 MICHAEL KELLY Patriot Glory electric GUITAR in Smoke Burst NEW w/ HARD CASE

NEW Jackson Rhoads RRXT Electric Guitar - Kawasabi Green - BLEM SPECIAL!!!

Martin GPCPA1 Plus Guitar EXCELLENT CONDITION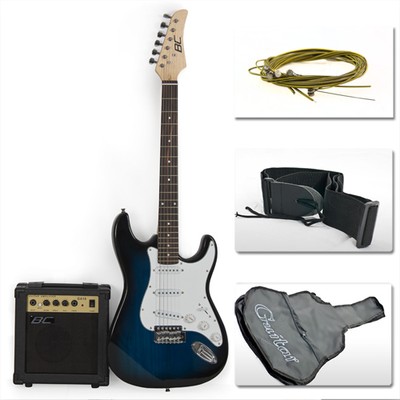 Full Size Electric Guitar + 10 Watt Amp + Gig Bag Case + Guitar Strap Beginners

Vox Valve Reactor VR-15, 30 watt Tube Guitar Amp