gibson es 347
HIGH BID
$1,426

BIN: $2,500

BRAND NEW Suhr Modern Black Limba Electric Guitar FREE US SHIPPING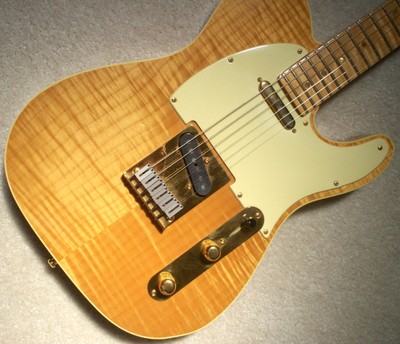 AMAZING FENDER 1988 40TH ANNIVERSARY TELECASTER RARE EARLY CUSTOM SHOP MINT COA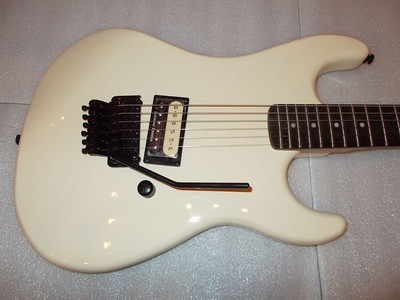 Kramer BARETTA Vintage Electric Guitar (NEW 2014) Vintage White

Acoustic Guitar Suzuki F150 Dreadnought, "Lawsuit Era" Japan, Vintage MIJ, Rare!

Les Paul Epiphone Electric Guitar

Fender John Mayer Signature Stratocaster Electric Guitar w/ Lollar Pickups

31" Lotus Electric Guitar & On-Stage Stand - Needs Strings, For Parts

Fender "Reverb" Amp PR 241

Vintage 1982 Peavey T60 Electric Guitar w/ OHSC - Black - Free Shipping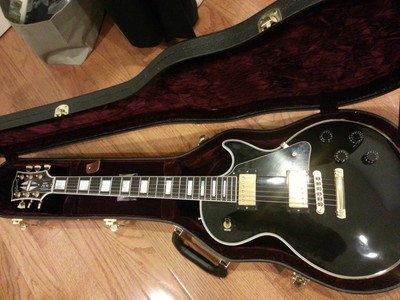 2005 Gibson Les Paul Custom, Custom Shop Gold Hardware

FENDER SQUIRE TELECASTER MAPLE NECK PROJECT - NITROCELLULOSE LACQUER near mint

Fender 1984/1985 Japan Stratocaster Olympic White With Case
PRICE
$499.95

or best offer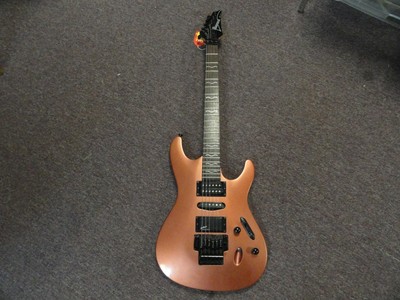 Ibanez S Series Coppertone Electric Guitar

Fender Classic Player Jazzmaster Electric Guitar with hardshell case

Custom Built Electric Guitar Fender Gibson Juniorcaster

Ibanez RG 350 DX Electric guitar W/ Hard Case

Line 6 Full Stack Amp 150 Watt Spider II

Epiphone Les Paul Custom Prophecy Plus 6-String Electric Guitar w/ Case (RH)
PRICE
$399.99

or best offer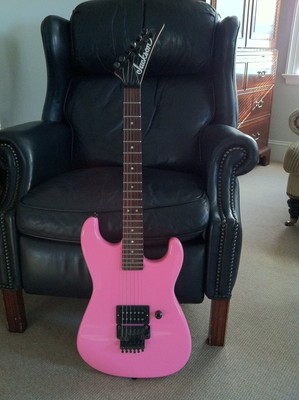 Original JACKSON USA CUSTOM SHOP Guitar - VERY RARE!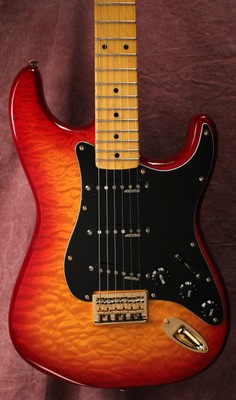 NEW!! Tone Mods Guitar Hardtail St Plek'd fretboard- chambered body-Quiled top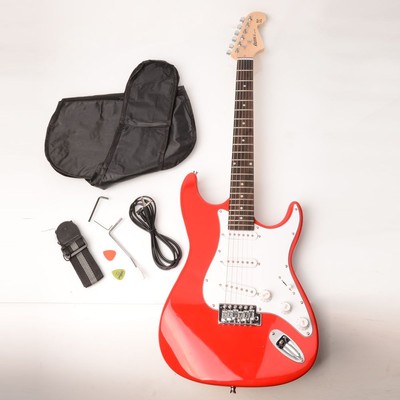 New Black/White/Blue/Red/Sunset Electric Guitar +Bag Case +Cable +Strap +Picks

Takamine Acoustic Guitar F 340S-F 70's W/case

Full Size Electric Guitar + 10 Watt Amp + Gig Bag Case + Guitar Strap Beginners

Left Handed, Left-handed, lefty twelve 12 string Tanglewood TRD 12 LH

Roland cube 80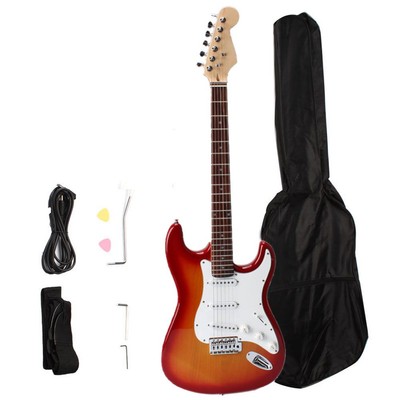 New Black/White/Blue/Red/Sunset Electric Guitar +Bag Case +Cable +Strap +Picks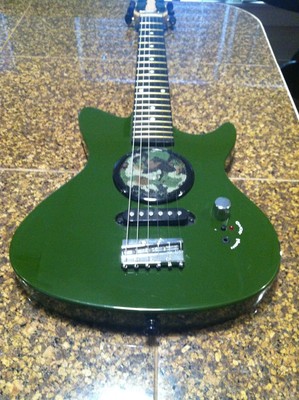 First Act Kids Green Camo Electric Guitar with Built in Speaker
HIGH BID
$49.99

BIN: $74.99

Marshall Custom Shop JTM Offset Stack Limited Edition 1w Tube Amp Head & Cabinet

Vintage 60's SILVERTONE Guitar & Amplifier Case Sears Model 1448

FENDER SQUIRE TELECASTER NECK PROJECT skunk stripe / 22 fret / rosewood / tuners

Epiphone Les Paul Junior Special Electric Guitar with P94
HIGH BID
$66.51

BIN: $130

EVH Eddie Van Halen Striped Series Electric Guitar Black with Yellow Stripes

Crate U.S. MADE ALL TUBE amp 1512, Great condition!!

Gretsch Synchromatic Guitar Body Hollow Body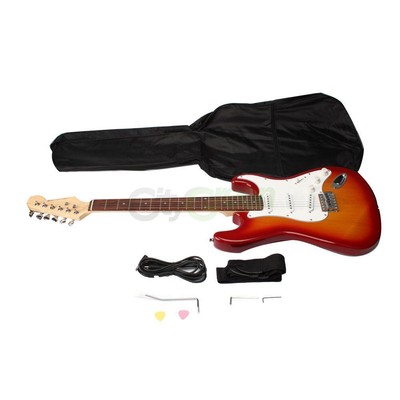 High quality Electric Guitar Set with Gig bag strap cord
PRICE
$65.95

or best offer

Bill Nash S-63 Guitar, Fralins, Fiesta Red

1980 Ibanez Artist guitar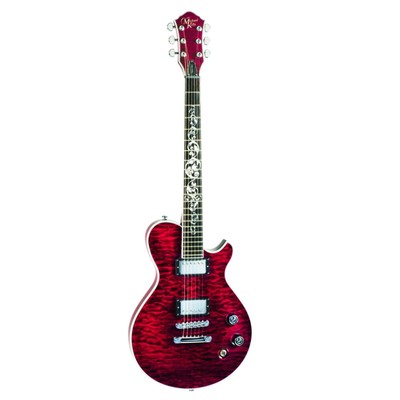 Michael Kelly Patriot Glory Electric Guitar, Trans Blood Red

1993 Gibson USA Les Paul bass w/ Bartolini preamp & hard case