Epiphone ES-339 With Case. Not Refurbished!!!

Custom Handmade Acoustic Guitar

fender 1970's reissue stratocaster sunburst

Pyle Pro PPHP159WMU 15" 1600w Bluetooth PA Loudspeaker w/ 2 Wireless Mics 103560

Aston Songmaster Pro Guitar Floyd Rose Skull Graphic

Jet City 20 All Tube Amp~TESTED AND WORKS~

USED Epiphone SG G-400

1989 Gibson Explorer I. Wine finish w/ OHSC. Vintage Vibe! Excellent condition!
HIGH BID
$1,100

BIN: $1,430

G&L Tribute Invader
Audix D4 Dynamic Cable Professional Microphone

Dean V X Electric black Guitar Left handed

Gibson Les Paul Studio Lite 1993 Heritage Cherry Sunburst Case Vintage Guitar

2008 GIBSON LES PAUL SUPREME Cherry Sunburst Flametop w/OHSC (GCE007218)

2002 Gibson ES-333 Semi Hollow Guitar - Cherry
PRICE
$1,399

or best offer

electra project guitar

Ibanez GRG-170 DX Red Strat Sharkfin Inlays
PRICE
$119.99

or best offer

ESP/LTD RZK-600 Richard Z Rammstein Ultra Rare Richard Kruspe Signature Guitar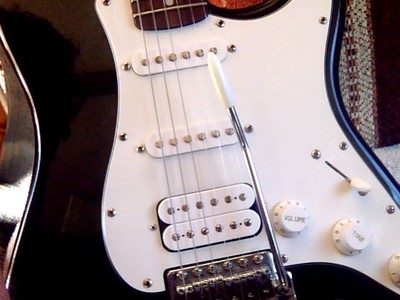 Fender Starcaster (Indonesian)

Vox AC4TV 4 watt Guitar Amp

Mint Fender 2011 special edition Standard Stratocaster w soft case Black Maple

Audio Technica Kitpak 4 Drum Microphone Set Kick / Tom / Snare $$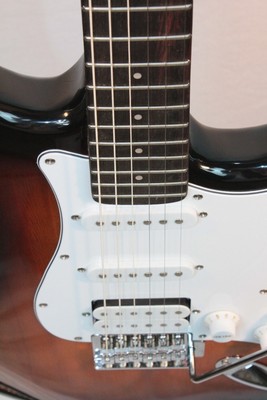 Electric Guitar Strat Model BLOW OUT DEAL, NEW 2212A-1

Fender starcaster acoustic

Marshall JMD:1 Series JMD50 Tube 50 Watt Valve Powered Tube Amp Head Unit $$

Gibson Les Paul Studio(faded brown)

Pair of Audix ADX51 Condenser Microphones

Epiphone Casino Hollowbody Electric Guitar Vintage Sunburst finish

AKG C1000s Condensor Professional Microphone w/accessories

Gibson SG 1960's Tribute Electric Guitar

American DJ Accu Scan 250

FENDER AMERICAN SPECIAL TELECASTER WITH TOLEX CASE

Jackson DK2mq - MINT

Yamaha STAGEPAS 400I Portable PA System 103622 Z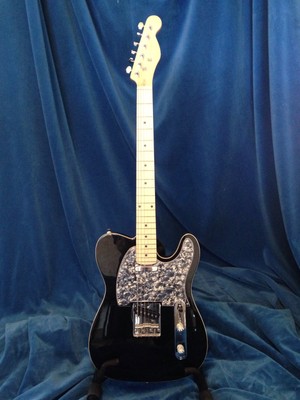 DIY Telecaster Guitar

Ibanez Gio Single Cutaway HH Electric Guitar (Black)

Fender Stratocaster Custom Build 60's vibe and Texas tone Custom shop pickups
PRICE
$599.99

or best offer

Ibanez Artcore AMF73 Semi-Hollow Electric Guitar

gibson nighthawk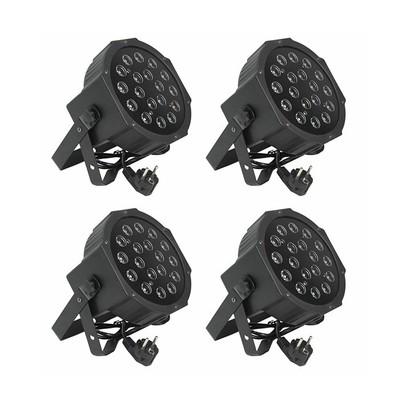 4PCs Lots 18x3W CREE RGB LED DMX512 PAR Light Sound-Activated Party Dance Disco

LEFT HANDED - LP4 - 6 String Electric Guitar - Unbranded - Brand New