EXPLORER CUSTOM HANDCRAFTED by DAN SHINN OWNER OF LAY'S GUITAR SHOP
HIGH BID
$1,200

BIN: $1,800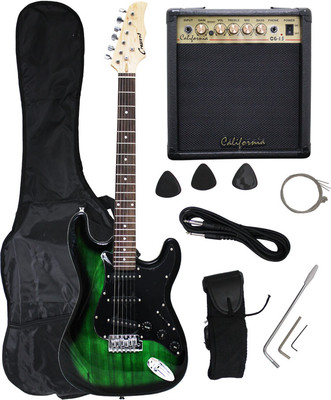 Crescent GREEN/BLACK Electric Guitar+15w AMP+Strap+Cord+Gigbag NEW

Fender Select Jazzmaster Twilight Burst Electric Guitar
HIGH BID
$1,800

BIN: $2,350

1994 Fender USA 62 Reissue Stratocaster Guitar Blonde Finish With Tweed Case
1974 MARSHALL AMP MODEL 1987 50W HEAD--HAND SIGNED BY JIM MARSHALL

Brand New Crescent WHITE Electric Guitar+AMP Cord & Whammy Bar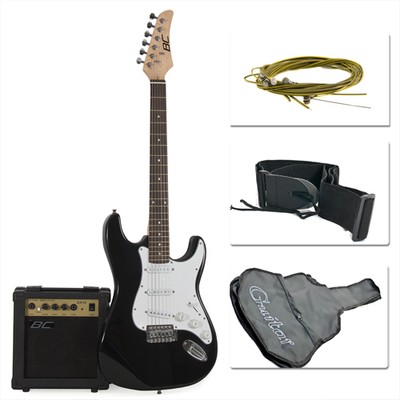 Full Size Electric Guitar + 10 Watt Amp + Gig Bag Case + Guitar Strap Beginners

Jackson USA Soloist SL1 Custom

HILLBILLY CIGAR BOX GUITAR PUNCH 3 STRING SLIDE GUITAR

The new stores the electric guitar

Vintage CF SUZUKI KISO SUZUKI W-200 ACOUSTIC GUITAR Made in Japan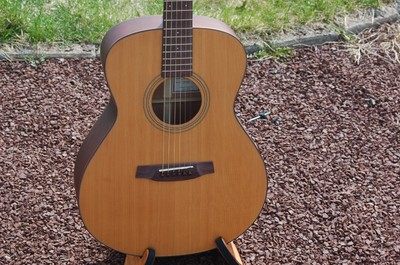 Walden G2070 Grand Auditorium Solid Cedar Top Acousric Guitar $1,300 MSRP

Squier Fender Vintage Modified 70s Stratocaster Vintage White Electric Guitar

Jay Turser Jay Jr Full Size Tobacco Sunburst Acoustic Guitar

Telecaster fender 2013 red with case
Floyd Rose DSOT1-BK Gloss Black RH 6 String Discovery OT Series Electric Guitar*
PRICE
$149.99

or best offer

Fender Frontman 15g Electric Guitar Amp in Great Shape & Great Sound - Used

Epiphone Dot Studio Worn Brown

Fender Black and Chrome Special Edition Electric Guitar

Custom 69' Thinline Telecaster
HIGH BID
$360

BIN: $899.99

Epiphone EJ 200/VS With Hard shell case

Fender Stratocaster HSS Electric Guitar - Black w/ Rosewood Neck + Tremolo
PRICE
$339.87

or best offer

Giannini Black dreadnought Acoustic Electric Guitar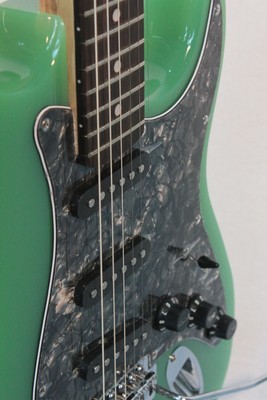 WEEK END BLOW OUT Electric Guitar ORGANIC GLASS SOLID BODY "New Product"
PRICE
$88.50

or best offer

parker fly electric guitar original
HIGH BID
$1,500

BIN: $2,100

RICKENBACKER 381 FG ELECTRIC GUITAR Used

Fender Select Chambered Telecaster HH Electric Guitar with Fender Tweed Case
PRICE
$1,899.99

or best offer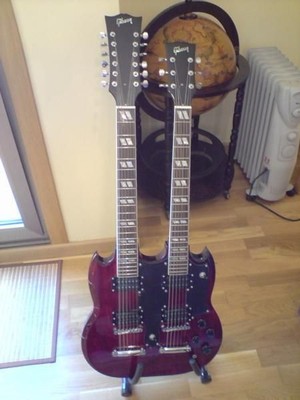 Gibson EDS-1275 Double Neck Electric Guitar

FREE SHIPPING ESP LTD Electric Guitar 7 string M-107

New Pro X 2 Mockingbird Electric Guitar
PRICE
$299.99

or best offer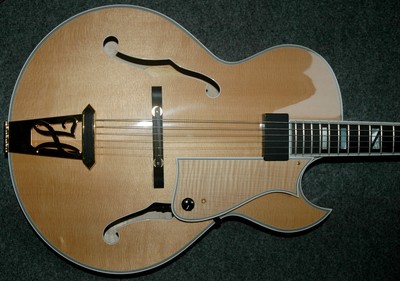 Heritage Sweet 16 Guitar Natural Finish Near Mint Condition
HIGH BID
$2,800

BIN: $4,000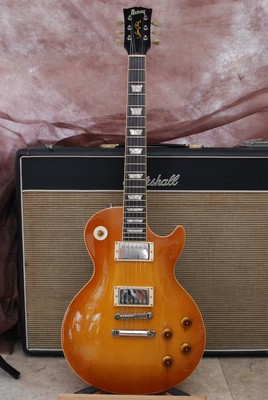 1990's Burny LP Plain Top model Japan made Guitar

Washburn HB-15C HB15CTS Hollowbody Electric Guitar W/Cutaway Sunburst W/CASE

2003 Taylor 712 GC Near Mint with Case and Original Serial # Card *near mint*
HIGH BID
$1,099

BIN: $1,439

Mesa Boogie DC-5 Combo Amp, Near Mint Dual Channel 50 watt amp, dc5, dc 5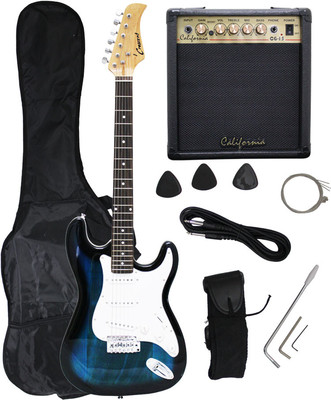 Crescent BLUEBURST Electric Guitar+15w AMP+Strap+Cord+Gigbag NEW

Charvel MIJ from 80's Toothpaste Logo very dark forest green almost black. Rare

Guitar,Electric,Westone,Spectrum WE6400MTR,Met. Flame Red,--Rare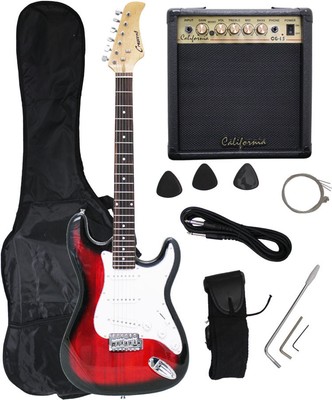 Crescent REDBURST Electric Guitar+15w AMP+Strap+Cord+Gigbag NEW

1981 Daion Savage - Olympic White - Amazing Player!