Full Size Electric Guitar + 10 Watt Amp + Gig Bag Case + Guitar Strap Beginners

Roland JC-120 Jazz Chorus Guitar Amplifier 120W

Full Size Electric Guitar + 10 Watt Amp + Gig Bag Case + Guitar Strap Beginners

Paul Reed Smith 1998 - PRS Custom 22 - Ten Top - New condition - w/case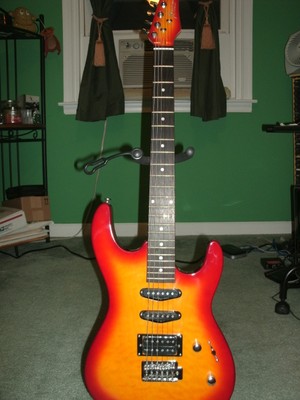 Kona KESSCSB Electric Guitar

Sommatone Guitar Amplifier
HIGH BID
$1,000

BIN: $1,400

Ibanez Artist AR 1982 Vintage Ivory White AR100

COUNTRYMAN E6I OMNIDIRECTIONAL EARSET WITH 1-MM CABLE FOR AKG TRANSMITTERS (TAN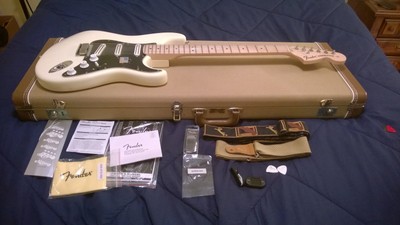 Fender Artist Billy Corgan Stratocaster Electric Guitar

Rode NTK Condenser Studio Microphone with PreSonus TubePre Preamplifier & Case

Fender Deluxe Nashville Power Telecaster acoustic piezo!

SQUIRE II BY FENDER KOREA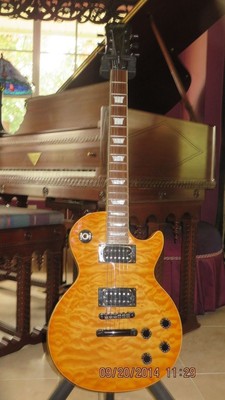 Epiphone Les Paul Limited Edition Quilt Top Guitar

EVH Wolfgang USA Electric Guitar
PRICE
$2,100

or best offer

Epiphone Les Paul Standard Left-Handed Electric Guitar

Jimmie Vaughan Signature Fender Stratocaster with case, leather strap, strings

TAD Mid Frequency Loudspeaker TM-1201H 12" LOW MID FREQUENCY LOUDSPEAKER
2002 Gibson SG with Hardshell Case
PRICE
$449.99

or best offer

Epiphone Les Paul Standard Amberburst Electric Guitar w/OHSC

Fender Stratocaster Special Edition 223 out of 250 Rare

Audix D2 Dynamic Cable Professional Microphone

Danelectro U2 Reissue with Free Joyo Fuzz Pedal

FENDER SQUIER BULLET STRAT BLACK STRATOCASTER ELECTRIC GUITAR ~ NEW

Vintage 1970 Ventura Hollow Body Electric Guitar

Squier Vintage Modified Cabronita Telecaster

DAS PF Sub-15 Subwoofer! EXCELLENT CONDITION!

2002 Fender Classic Series 50s Stratocaster - EXCELLENT!

HELLO KITTY Electric Guitar and Strap with Hard Case

Rickenbacker 650A Atlantis *Rare Turquoise Color*
PRICE
$1,200

or best offer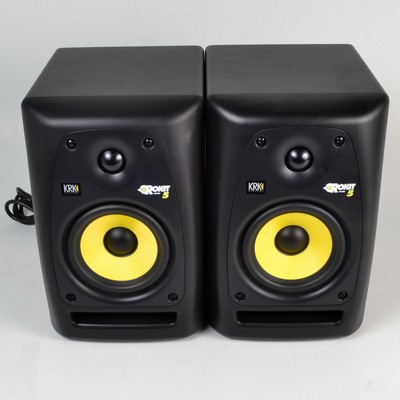 KRK Systems Rockit 5 RPG2 Powered Studio Monitor Speakers

Epiphone Dot Archtop Electric Guitar, Ebony
PRICE
$299.99

or best offer

CLASSIC SERIES '69 TELECASTER THINLINE FENDER GUITAR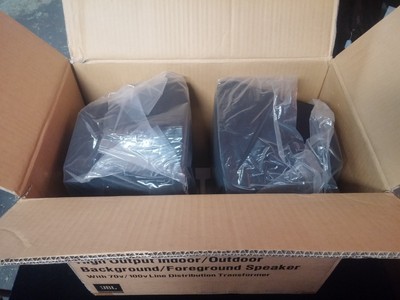 OPEN BOX!!! NEW!!! JBL Control 28T-60 Black Pair!!!
HIGH BID
$232.50

BIN: $350

Fender Custom Shop '56 Stratocaster NOS

Blueridge Acoustic Guitar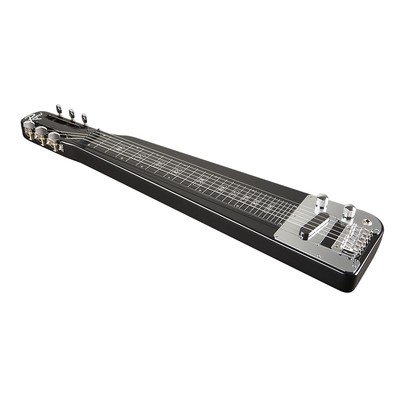 Rogue RLS-1 Lap Steel Guitar with Stand and Gig Bag Metallic Black

Delfy Model DF020-006 New Solid Cedar Top Inlaid Classical Guitar

FENDER JAPAN MUSTANG MG69-72 3TS S-SERIAL

2008 National Resolectric JR II resonator guitar rare #2/102 natural/ Logo OHSC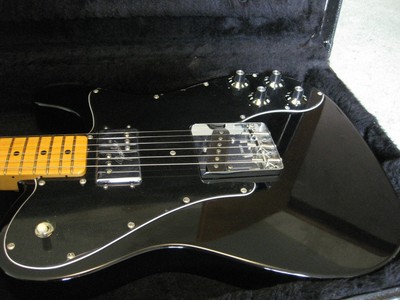 Fender American Vintage '72 Telecaster Custom Electric Guitar
PRICE
$1,300

or best offer