Ernie ball Music Man Silhouette dimarzio humbucker virtual PAF pickup set axis

Yamaha APX700 12 String Acoustic Guitar

2011 Gibson Melody Maker Special Blue Stain

Orange Model RK100HTCMKII- Rockerverb 100Watt Guitar Amplifier Head #63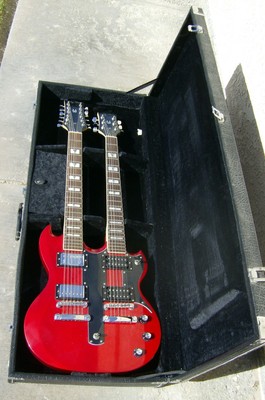 Double Neck Guitar

Fender Squire Acoustic Guitar

Samick guitar Valley Custom Pro strat

Shure Wireless Microphone as is for repair

Full Size Electric Guitar + 10 Watt Amp + Gig Bag Case + Guitar Strap Beginners

Orange TH50 THUNDERVERB All Tube 2 Channel Guitar Amp Head - Valve Amplifier #74

Fender USA Jeff Beck Stratocaster

Ibanez Pedals Tube Screamer Mini

1960's Kay Music Note Parlor Guitar

Gibson Les Paul Melody Maker Satin Blue

ACE FREHLEY BUDOKAN EPIPHONE LES PAUL GUITAR WITH CASE

DAVISON ELECTRIC GUITAR BLUE

Audio Technica Pro47 TL gooseneck condenser mics. Pair.

Fernandes Native Electric Guitar

CORT electric Guitar

Custom Telecaster

SHURE MARCAD L4 DIVERSITY WIRELESS RECEIVER WITH SHURE PG58 MICROPHONE

Epiphone Les Paul Model 100 Black Electric Guitar

Epiphone PR-5E Acoustic Electric guitar Natural finish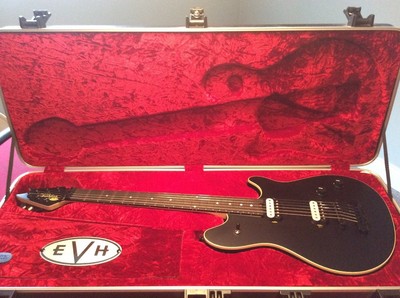 EVH Wolfgang Special Stealth HT, 6 String w/EVH Hardshell Case.

Full Size Electric Guitar + 10 Watt Amp + Gig Bag Case + Guitar Strap Beginners

MAHAR FLYING V ELECTRIC GUITAR with B.C. RICH HARD CASE Red and Black !!!
HIGH BID
$71

BIN: $179.99

Fender USA 50th Aniversary Stratocaster Lefty Ltd Model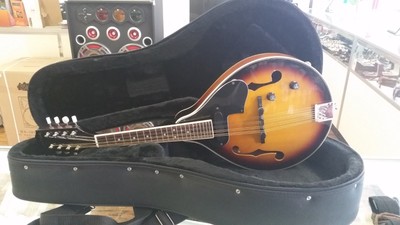 Carlo Robelli Mandolin

ESP LTD Michael Wilton MW Skull guitar neck, autographed

Epiphone 50th Anniversary 1962 Sorrento Reissue w/ USA Gibson Pickups & Case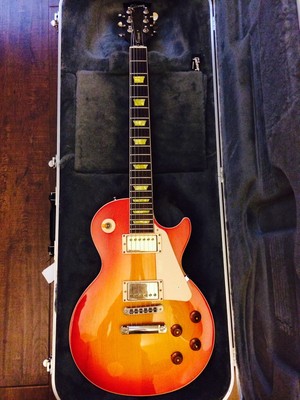 Gibson Les Paul Classic 2004 w/ Custom Shop Wiring

Carvin Carved Single Gold top
PRICE
$1,299

or best offer

2004 Gibson ES335 Dot Memphis Antique Natural

2003 GIBSON LES PAUL MELODY MAKER P-90 EXCELLENT CONDITION

Matched pair Groove Tubes GT 6V6C

dillion SG guitar. Heavily modded! Gibby pickups, custom electronics, MORE!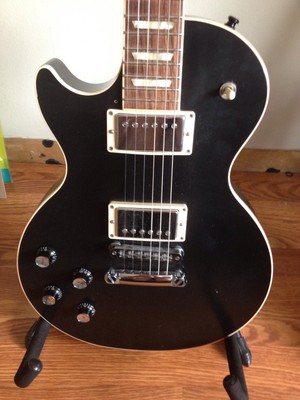 Gibson Les Paul Traditional 2012 LEFTY
HIGH BID
$999.99

BIN: $1,499.99

Gibson Les Paul Supreme AAAA Figured Honey Burst Limited 3 Pup - 2014
PRICE
$2,799

or best offer

Professional Super Uni-Directional Electret Condenser Microphone With 5M Cable

Archtop standard 16" hollow body electric guitar hardshell case, green interior