NEW Beginners RED Acoustic Guitar+GIGBAG+STRAP+TUNER+LESSON and More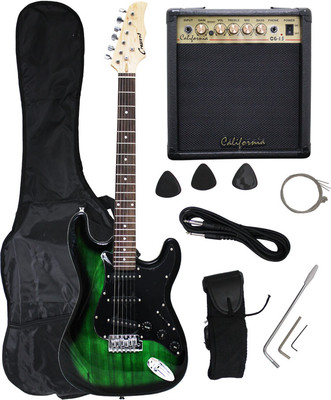 Crescent GREEN/BLACK Electric Guitar+15w AMP+Strap+Cord+Gigbag NEW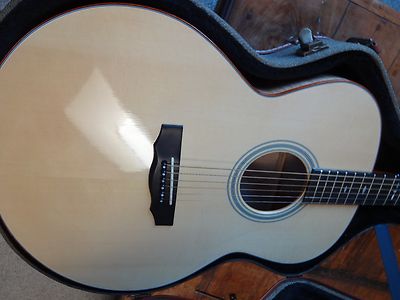 Guild Jumbo Acoustic Guitar GAD-JF30 w/ Dlx Hard Case

New Fender American Deluxe Strat Stratocaster HSS electric guitar

GIBSON/EPIPHONE DOUBLE CUT LES PAUL

B.C. Rich Warlock N.J. Series Reverse Neck, Death Metal Signed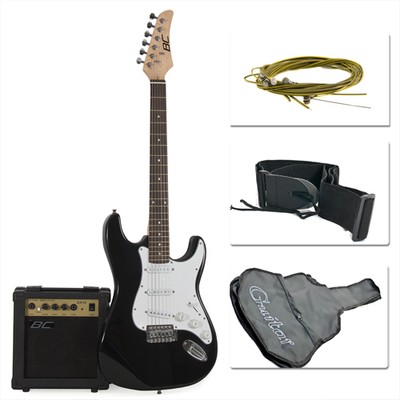 Full Size Electric Guitar + 10 Watt Amp + Gig Bag Case + Guitar Strap Beginners

Zvex Nano Head No Reserve

Chandler 555 (5560 Model) Electri Guitar Lollar Firebird No Reserve

Fender Telecaster Guitar, Satin Blaze Gold - Bird's-eye & Flame Maple Neck NICE

Gibson Explorer III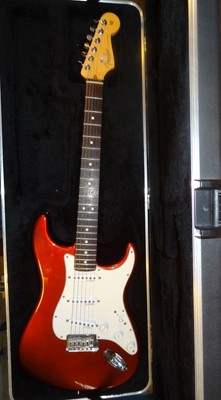 2008 Fender American Standard Stratocaster with Kinman Woodstock Pickups

Epiphone Les Paul 1990′s Made in Korea Electric Guitar With Case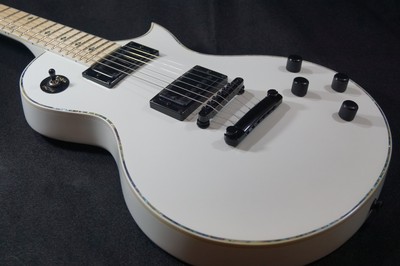 NEW ZG BALLISTIC SATIN WHITE ELECTRIC GUITAR MAPLE FRETBOARD DBZ CASE

PARKER PDF 105 QVSB MAXX FLY VINTAGE SUNBURST QUILT TOP W/GIG BAG GUITAR DUNCANS

Fender Road Worn '60s Stratocaster Electric Guitar Olympic White 888365030739

Crate Amplifier GFX-65

Fender American Stratocaster Electric Guitar

Squier Bullet HH Stratocaster Electric Guitar with Tremolo Black LN

Ibanez Prestige RG3180 6 string Electric Guitar

Epiphone Special Model Electric Guitar - S107120764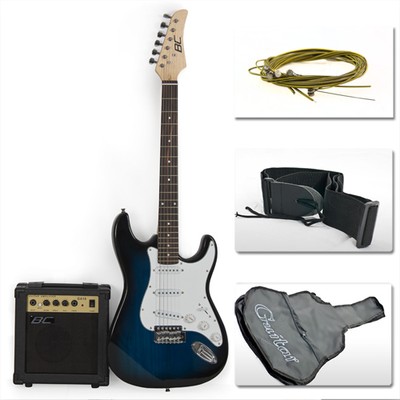 Full Size Electric Guitar + 10 Watt Amp + Gig Bag Case + Guitar Strap Beginners

NASH T-52 TELECASTER WITH LOLLAR PICKUPS AND KACES CASE KILLER TONE MACHINE!!!!!
HIGH BID
$1,495

BIN: $1,999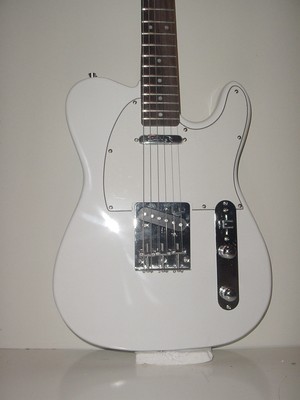 NEW 39" 6 STRING WHITE T STYLE ELECTRIC GUITAR WITH GIG BAG
Blue Acoustic Guitar Cutaway Design w/ Guitar Case, Strap, Tuner and Pick

Fender Hot Rod Deville 212 guitar amp

New Eddie Van Halen EVH Striped Series White with Black Stripes Electric Guitar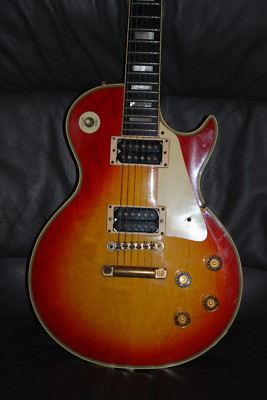 1981 GRECO EG-1000C SUPER REAL DRY-Z x 2

15 WATT FENDER STARCASTER GUITAR AMPLIFIER AMP Fast shipping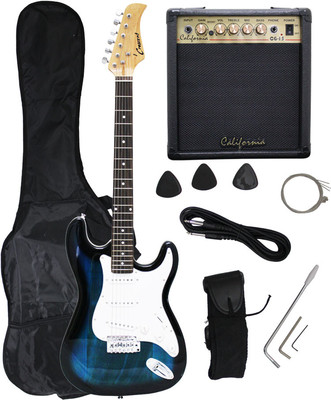 Crescent BLUEBURST Electric Guitar+15w AMP+Strap+Cord+Gigbag NEW

Applause Ovation Acoustic Guitar Model No. AA-31

1995 GIBSON NIGHTHAWK GUITAR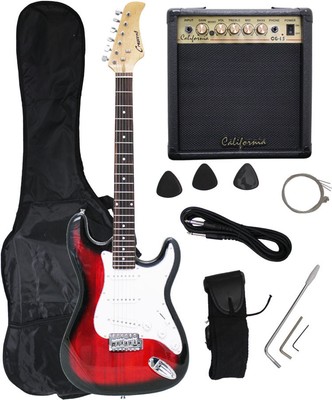 Crescent REDBURST Electric Guitar+15w AMP+Strap+Cord+Gigbag NEW

Galveston HollowBody Jazz Guitar

Custom Luthier Hand Built Hybrid Acoustic Guitar New #257/221

New Fender Jazzmaster Jazz Master Special electric guitar

Orville By Gibson Explorer Japan Vintage Guitar

Gibson 1970s Acoustic Guitar

2006 USA GIBSON SG SPECIAL FADED ELECTRIC GUITAR PRO STAGE BAND RECORD STUDIO !!
PRICE
$699.99

or best offer

Martin & Co Eric Clapton Signature Model Guitar