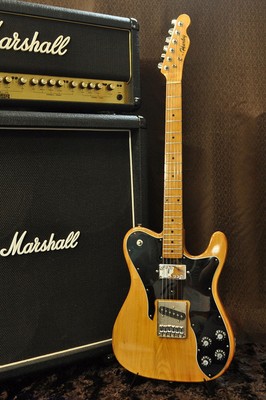 Vintage '70s Heerby R.K Herby TL Custom Vintage Natuiral Kasuga Made in Japan

Squier Telecaster Tele Custom II Electric Guitar
HIGH BID
$142.50

BIN: $220

Ibanez AR720FM Vintage Burst finish Electric guitar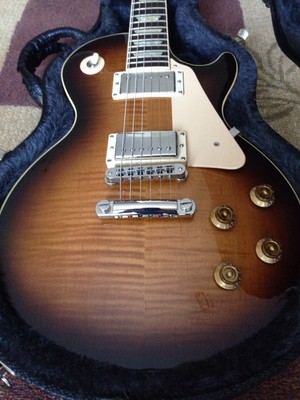 Gibson Les Paul Standard Electric Guitar Desert Burst 2005 Excellent Condition!

Epiphone Les Paul Custom PRO Right handed Electric Guitar - Silver Burst
PRICE
$349.99

or best offer

PRS SE 245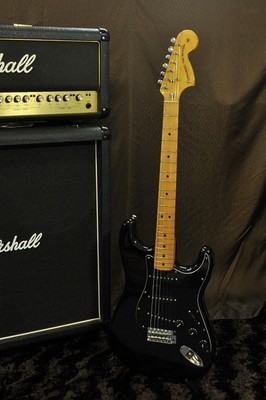 Vintage Fernandes The RIVIVAL series RST-50M '76 reissue model Made in Japan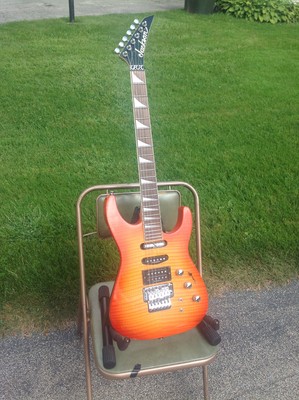 jackson dinky DK2S w/sustainiac and floyd rose tremolo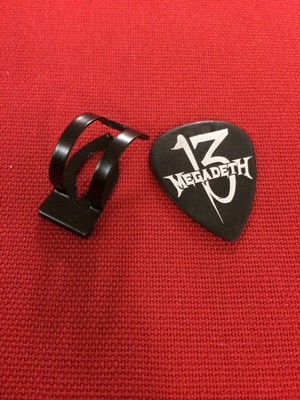 Chris Broderick Left Hand Pick Clip

~Sale New Crescent PURPLE Electric Guitar+Strap+Gigbag and WARRANTY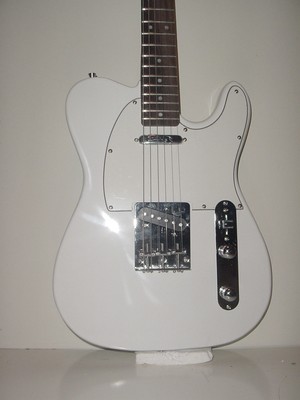 NEW 39" WHITE TELE STYLE ELECTRIC GUITAR WITH GIG BAG

Full Size Electric Guitar + 10 Watt Amp + Gig Bag Case + Guitar Strap Beginners

Squier Butterscotch Blonde Vintage Modified Telecaster Special Electric Guitar

Full Size Electric Guitar + 10 Watt Amp + Gig Bag Case + Guitar Strap Beginners

Fender (Evil) Twin Amp 100w with Road Case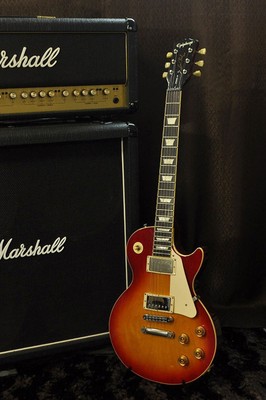 Epiphone by Gibson 199 made Les Paul Standard Cherrry Sunburst Made in Japan

Taylor BT2 Baby Taylor Guitar

Warmoth Frankenstrat

Custom Luthier Hand Built Hybrid Solid Wood Acoustic Guitar #277/241

Guitar - Kramer Zx10 - Electric - Vintage - Red Hot Pink - 80's - USA Made

Frontman 10G Guitar Amp

Schecter SLS v-7 CRB (special edition) w/ molded case

Rare & Nice Washburn G2V Electric with Wonderbar Tremelo & New Bag

Bose Panaray 502 b

epiphone les paul 1960 tribute plus

EV Electro-Voice ELX215 215

Schecter Jeff Loomis 7 With White Emgs And Hardshell Case.
Early 2000's Silvertone SSS With Exceptionally Thin Neck and Good Action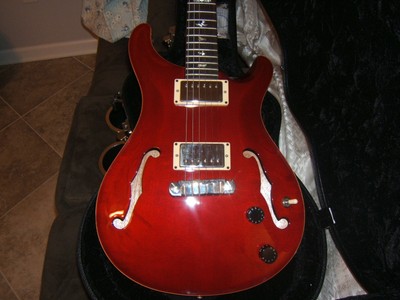 *2008 PRS Hollowbody II Arch Top Spruce Top*
PRICE
$2,400

or best offer

Ibanez AC240-OPN Artwood Grand Concert Acoustic Guitar with Hardshell Case

PRS Mira, NOS, 2012, MINT

ESP-LTD VIPER 256P

Taylor Baby Big Baby 307-GB Acoustic Guitar w/ soft cast and Fast Shipping!

2005 Fender Dakota Red Mustang Electric Guitar Crafted in Japan

Fender American Special Stratocaster Electric Guitar

Gibson Les Paul Special 1992 USA Black Finish 6 String Electric Guitar

Chasing Fireflies 33297 Pink Heart Acoustic Guitar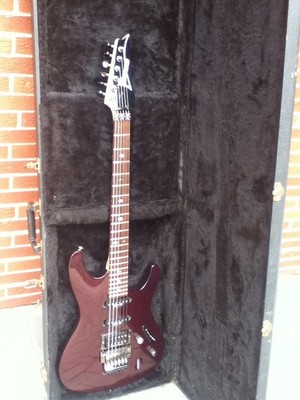 1992 Ibanez 540S Custom USA Assembled Sabre Guitar

First Act MA104 Guitar Amplifier - BROKEN FOR PARTS

Gretsch 1962 Country Classic Reissue
PRICE
$1,599

or best offer