Telecaster Squire "Bullet"
PRICE
$149.99

or best offer

Used Crestwood Electric Guitar Strat-Type Blue Sparkle Needs Work

Fender Stratocaster "California Series" Mint Condition W/ Case

Fender Starcaster Beginner's Basic Electric Guitar Amp Kit Bag Black Solid Body

ESP LTD EC-200QM ELECTRIC GUITAR WITH GIG BAG BLACK QUILY BUY IT NOW

Kay Electric Guitar

Full Size Electric Guitar + 10 Watt Amp + Gig Bag Case + Guitar Strap Beginners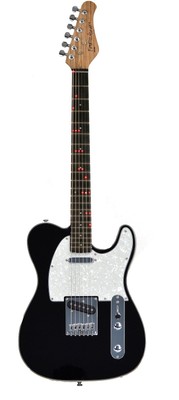 Fretlight FG-531 Vintage Guitar (Black) BRAND NEW (#645 NS)

1990 made Fender Japan Stratocaster '62 reissue STD-62 Made in Japan

Emotiva airmotiv 5s Powered Studio Monitor - Single Unit

Full Size Electric Guitar + 10 Watt Amp + Gig Bag Case + Guitar Strap Beginners

2012 Fender Custom Shop '51 Nocaster
PRICE
$2,200

or best offer

Ibanez TSA15H tube head w/ footswitch

VINTAGE RARE OLD FENDER STRATOCASTER ELECTRIC GUITAR W/ HARD CASE
PRICE
$374.99

or best offer

Fender G-DEC Guitar Amp

Charvel Desolation DST-1 ST Trans Black Guitar (Cheap!)

Shure SLX2/SM58 Wireless Handheld microphone

Headless Guitar V Body Red Trans

Road Runner RRMELP ABS Molded Single Cutaway Guitar Case

Fender Japan '72 reissue Telecaster Custom TC72 Cool Black finish Cool!!

Shure SM58 Vocal Mic - Microphone

2007 Gibson Les Paul Studio Premium Plus w/ Gold Hardware
PRICE
$1,099

or best offer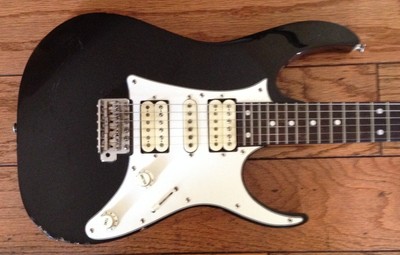 Vintage Ibanez RT Series RT150 made in Japan Guitar

Fender 21st Century American Stratocaster w/OHC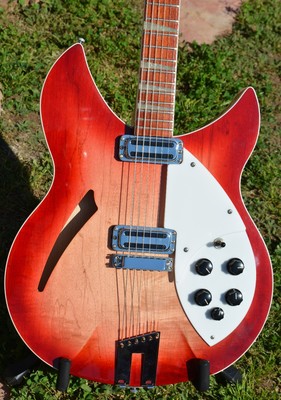 Rickenbacker Model 360 V64 6-String 1997. Rare. Double Bound

epiphone Guitar ec-15

Gibson Les Paul Junior VOS Historic Custom Shop 1957 Vintage Reissue Jr. P-90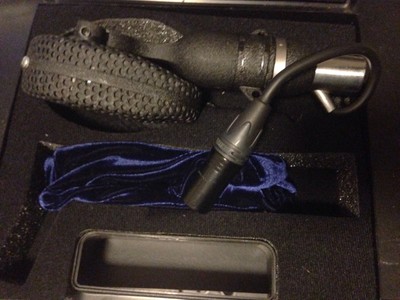 Coles Electroacousitcs 4038 Ribbon Microphone

Classic Les Paul body, 6 String, R H

electric guitar

2001 Fender American Standard Strat Lace Sensor Pickups ! Great Cond. ! Reduced$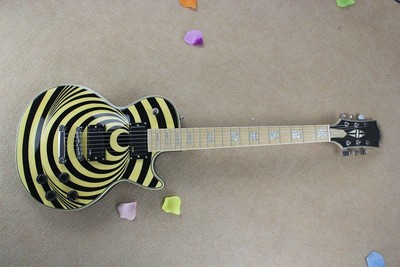 The new magic yellow electric guitar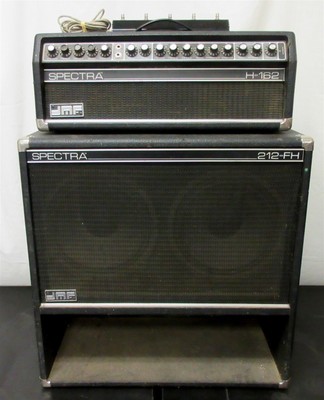 JMF H-162 Spectra Electric Guitar Amp w/ 212-FM Speaker Cabinet & Foot Switch

Fender FSR Standard Stratocaster HSS

fender 60th anniversary mexico guitar cool !!!!

EPIPHONE Les Paul Special II / Limited Edition Blue Flame Top Finish / Gig Bag!!

Fender 'Mexican Standard' Stratocaster (Blue)

20th PRS Standard nitro vintage oragne
PRICE
$1,400

or best offer

Seagull Entourage Rustic Mini Jumbo Acoustic Guitar

PRS McCarty electric guitar w/ hardcase AWESOME!