2004 Gibson SG Walnut Special Guitar with Case

B STOCK 12 STRING STRAT UNFINISHED ELECTRIC GUITAR PROJECT KIT 2

FENDER SQUIER STRATOCASTER JAPAN MIJ Electric Guitar E SERIES

Epiphone Elitist Jim Croce L-00 Model

Schecter Diamond Series Electric Guitar. Seymore Duncan Pickups. Good Condition.
PRICE
$249.99

or best offer

Epiphone Dot Electric Guitar Project (Korean made) Near mint.

2005 Fender Standard Telecaster 3-Tone Sunburst

Shure SM7B Dynamic Cable Professional Microphone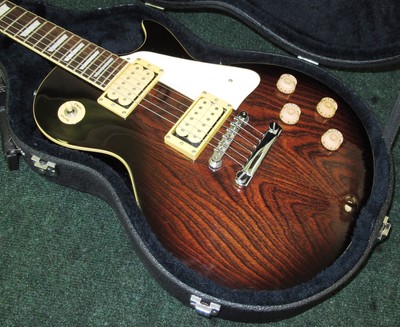 Hohner L-75 Professional 6 String Electric Guitar

PRS Paul Reed Smith S2 Mira Bird Inlay Guitar

2009 Schecter Corsair Guitar

2013 Gibson SG 60's Tribute Electric Guitar

FENDER FRONTMAN PR 241 38 WATT GUITAR AMPLIFIER - AMP BROKEN

Japan Fender Stratocaster Lefty Left With G&G Burgundy Lining Case And Key

Fender Classic 98-99 MIM Black Stratocaster Strat Electric Guitar With Case

Full Size Electric Guitar + 10 Watt Amp + Gig Bag Case + Guitar Strap Beginners

Fender Classic 93-94 MIM Black Stratocaster Strat Electric Guitar With Case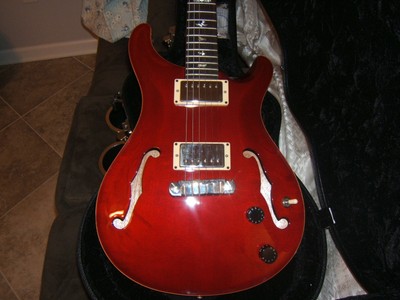 *2008 PRS Hollowbody II Arch Top Spruce Top*
PRICE
$2,400

or best offer

Epiphone 2006 Classic SG Ebony Black Solid Body Electric Guitar With Case

Esp LTD KH DC

Yamaha FG-Junior JR-1 Child Travel Sized Acoustic Guitar With Soft Case

PRS S2 Mira Antique White (USA Made)

a23 Vintage Electric Guitar Unknown
PRICE
$99.99

or best offer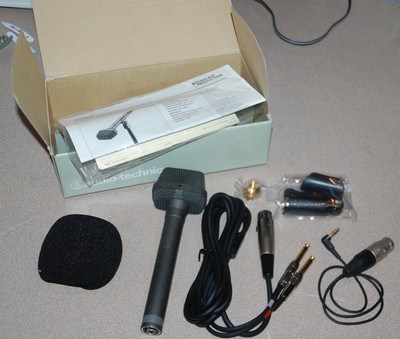 Audio-technica AT822 Stereo Condenser Microphone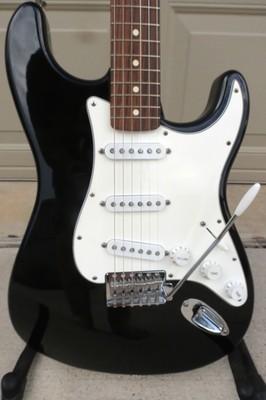 1999 Fender Standard Stratocaster MIM - BLACK - MINT CONDITION!!!

ELECTRIC GUITAR - GOTH BLACK - MAHOGANY - Triple Pickup AC-DC Style OPEN BOX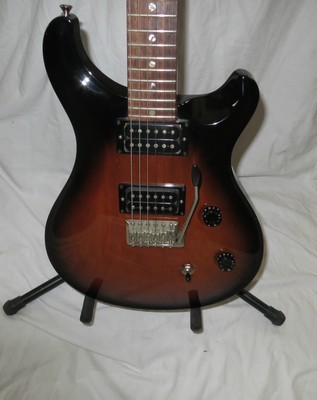 1997 Paul Reed Smith model CE Electric Guitar

ELECTRIC GUITAR GRAPHITE BLACK QUILTED MAPLE HOLLOW BODY F-Soundhole OPEN BOX

Epiphone goth explorer

Gretsch 6118 30th Anniversary Edition. MINT!

1998 Gibson Les Paul Special Electric Guitar with case!!

Paul Reed Smith PRS Tremonti SE Singlecut Natural Finish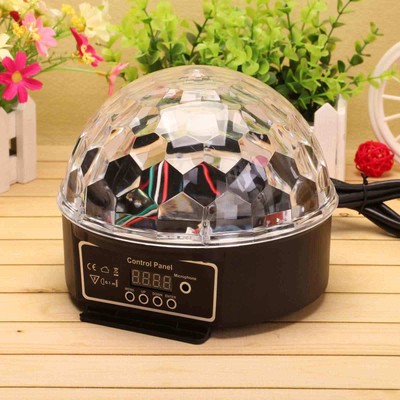 20W MAGIC Ball Stage Light Digital LED Lighting RGB Crystal Party DJ Club Show

Alvarez Dana Scoop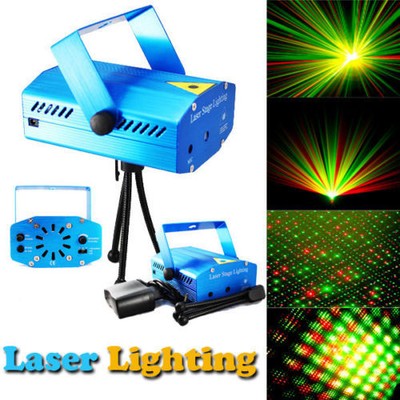 Hot sell Mini Projector R&G DJ Disco Light Stage Xmas Party Laser Lighting Show

Full Size Electric Guitar + 10 Watt Amp + Gig Bag Case + Guitar Strap Beginners

Elliot Easton Autographed Guitar -The Cars Ric Ocasek Fender Squire Tele

Epiphone Les Paul Custom Limited Edition 6 STRING Electric Guitar - Silver Burst

Mesa Boogie Dual Rectifier Solo Tube Amplifier Head. Near-Mint Condition*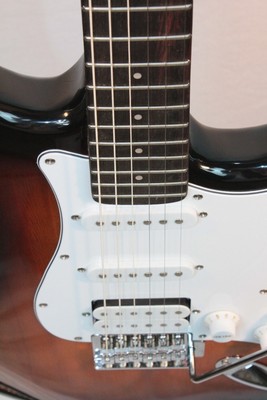 Electric Guitar Strat Model BLOW OUT DEAL, NEW 2212A-1