CORTLEY CF65 acoustic guitar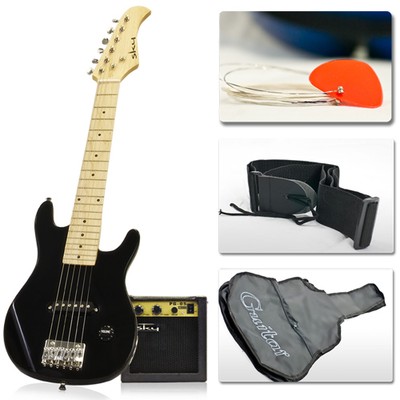 Electric Guitar Kids 30" Black Guitar With Amp + Case + Strap and More New

Gibson Les Paul Classic Antique Electric Guitar
Crescent GREEN/BLACK Electric Guitar+15w AMP+Strap+Cord+Gigbag NEW

Joe Till Guitars #11 Custom Handmade USA
HIGH BID
$745

BIN: $1,150

Gibson Les Paul Traditional Pro

FENDER SQUIER BULLET FAT STRAT STRATOCASTER BLACK HSS ELECTRIC GUITAR ~ NEW

2011 Fairbanks RS "Roy Smeck" 12 fret (Cocobolo/Adirondack/Hide Glue) J-35, J-45

Squire Stratocaster- modified with J. Reynolds neck

Reverend Rocco 2000 Electric Eastpointe Guitar Bugeye Black Chrome USA #2283 New

2007 Gibson Les Paul Studio Faded Electric Guitar

Fender Squire 15 Guitar Amp

Full Size Electric Guitar + 10 Watt Amp + Gig Bag Case + Guitar Strap Beginners

Paul Reed Smith Ce 22 Maple Top Electric Guitar w/OHSC

Yamaha Ret Tag FG Junior Acoustic Childs Guitar

1998 Gibson Black SG Standard Electric Guitar with Original Case USA

Peavey HP Special USA, MINT! I ordered from Peavey 2008. READ DESCRIPTION!!
HIGH BID
$699

BIN: $919.70

Beautiful Xavier Tele Stle Electric Guitar with aluminum case

Full Size Electric Guitar + 10 Watt Amp + Gig Bag Case + Guitar Strap Beginners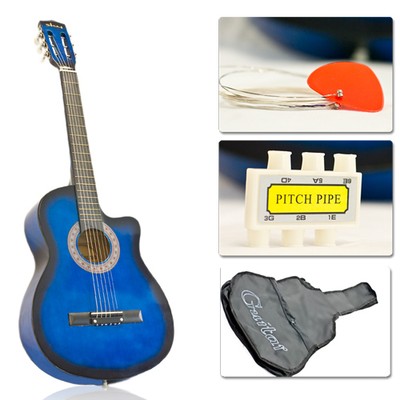 Acoustic Guitar Cutaway Design Blue With Guitar Case, Strap, Tuner and Pick

washburn usa idol wi68 custom shop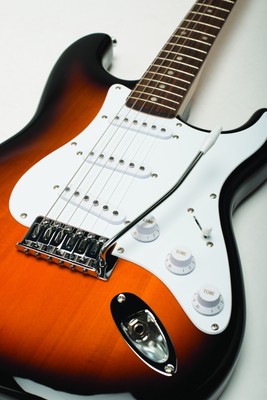 FENDER SQUIER BULLET STRAT BROWN SUNBURST STRATOCASTER ELECTRIC GUITAR ~ NEW

KISS Paul Stanley Silvertone UNUSED NEW Sovereign Special PS SN 1 MIB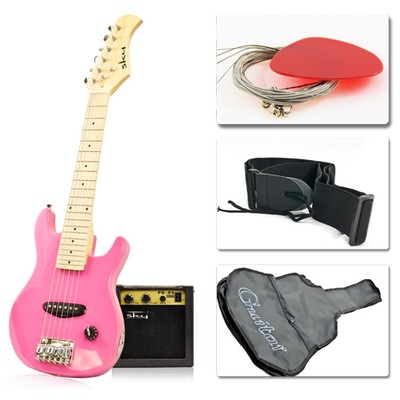 Electric Guitar Kids 30" Pink Guitar With Amp + Case + Strap and More New

2005 Gibson Les Paul Classic "1960" Bullion Goldtop + Hardcase NO RESERVE!!!

michael camp handmade guitar
HIGH BID
$700

BIN: $1,050
Crescent REDBURST Electric Guitar+15w AMP+Strap+Cord+Gigbag NEW

Fender Stratocaster MIM Special Edition Excellent Black + Case

Zager EZ Play Guitar ZAD-50 - Acoustic
HIGH BID
$425

BIN: $552.50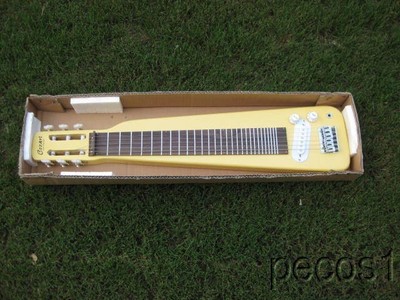 NEW GOLDEN CUSTOM MADE ELECTRIC LAP Steel Slide Hawaiian Guitar

ESP LTD - EX-50 --- Electric Guitar (Black) (2454)

Jackson Ampworks Newcastle 18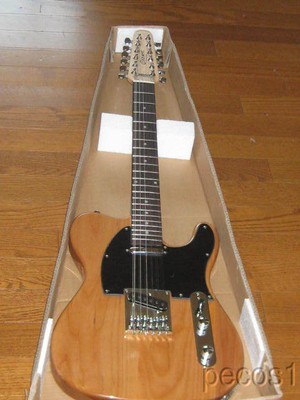 BEAUTIFUL NATURAL NEW 12 STRING TELE STYLE ELECTRIC GUITAR

Ibanez Ax7221 Electric Guitar

Fender Nashville deluxe telecaster custom shop B bender
HIGH BID
$2,499

BIN: $3,499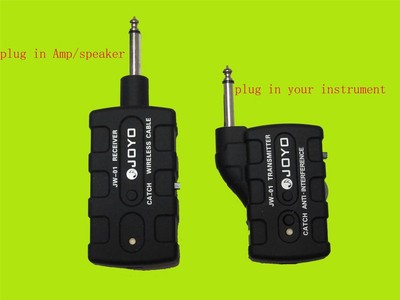 New Joyo JW-01 Wireless Digital Guitar System For Electric String Instrument*US*

BRAND NEW PEAVEY VYPYR 2 VIP 2

Behringer iAxe guitar usb compatable

NEW 12 STRING STRAT STYLE NATURAL ALDER ELECTRIC GUITAR

CUSTOM GUITAR