Taylor Classic T5X Ovangkol Top Thinline Electric Hollowbody

Fender Deluxe Roadhouse Stratocaster Electric Guitar w/new Fender Hard Case

Ibanez RX270 Electric Guitar

Squier by Fender Made In Japan E Series Stratocaster 80's With Case

godin sd electric guitar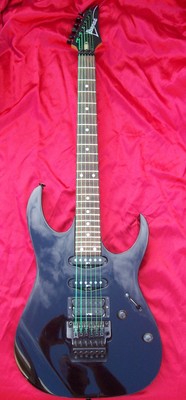 80's Ibanez RG560 Edge Trem Wizard Neck Worldwide available! 550 570 760 750 770

Fender Road Worn Player Stratocaster Electric Guitar with gig bag!!

IBANEZ RG Series electric guitar

Gibson L48 L-48 L50 L-50 Late 1940's with case AMAZING archtop arch top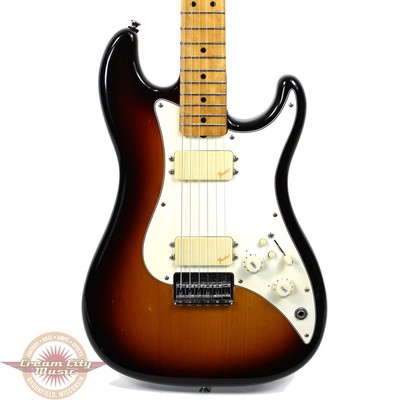 Vintage 1982 USA Made Fender Bullet 1 I Electric Guitar

BC Rich Warlock Tribal 6 String Electric Guitar Bronze Series W/ Coffin Case

Paul Reed Smith CE22 Vintage Burst - Beautiful 1999 Model WOW!!!

EVH STRIPE SERIES RED/BLACK/WHITE GUITAR W/GIG BAG (2013)

Bugera 6262-212 Guitar Combo Amp 2x12 Footswitch Collectible Instruments RARE NR

Black electric guitar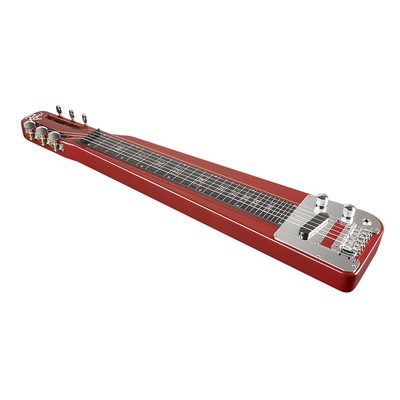 Rogue RLS-1 Lap Steel Guitar with Stand and Gig Bag Metallic Red

Roland Cube-20 Vintage Guitar Amplifier VG+ RARE
HIGH BID
$79

BIN: $149.98

2007 PRS Paul Reed Smith McCarty Electric Guitar Hardshell case Sunburst USA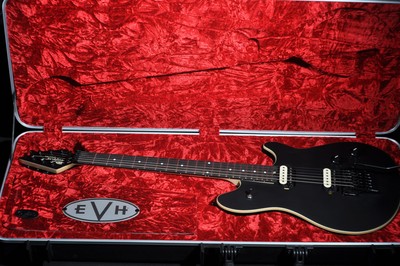 EVH WOLFGANG SPECIAL STEALTH GUITAR W/FLOYD ROSE D-TUNA ** BRAND NEW **

Godin Velocity Electric Guitar

TAKAMINE 1988 C 128 Vintage Guitar Classical Rosewood With Case Strings And Pick

Full Size Electric Guitar + 10 Watt Amp + Gig Bag Case + Guitar Strap Beginners

Fender Squier Stratocaster Guitar

B.C. Rich Pro X Custom Eagle Electric Guitar Black Metalflake MC

1985 Fender stratocaster japanese

New Never Played 2012 Crook Silver Sparkle Paisley Buckocaster Telecaster w/Case

G&L Tribute ASAT Deluxe Carved Top Electric Guitar Gloss Black 888365024622

hawaiian lap slide acoustic guitar deep body mohagony

Grosh Electrajet Custom w/Electrasonic pickups Very Near Mint

Carvin DC200T. Made in USA 6 string electric guitar. Excellent condition.

Fender Black Dove Telecaster
HIGH BID
$367.99

BIN: $750

SG Electric Guitar Left-Handed Solid Body Davison Burgandy Stain Diceknobs Mint

Danelectro 59 M-NOS "New Old Stock" Electric Guitar (Baby Come Back Blue)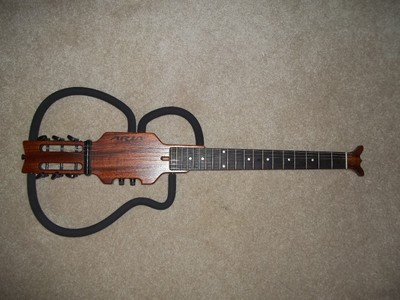 ARIA SINSONIDO AS-100S STEEL STRING ELECTRIC SILENT TRAVEL GUITAR W/GIG BAG VGC
HIGH BID
$289.99

BIN: $379.99

Alvarez classic custom electric guitar

Full Size Electric Guitar + 10 Watt Amp + Gig Bag Case + Guitar Strap Beginners
Danelectro U3 Reissue

Ephiphone Les Paul Standard Guitar, pelham blue

Gibson Les Paul 70's Tribute Electric Guitar with Min-ETune and Gigbag

Reissue 1965 Fender TWIN REVERB Guitar Amplifier SUPER CLEAN New Tubes & Speaks
HIGH BID
$850

BIN: $1,105