Laney TT-50 Guitar Head Amplifier with Footswitch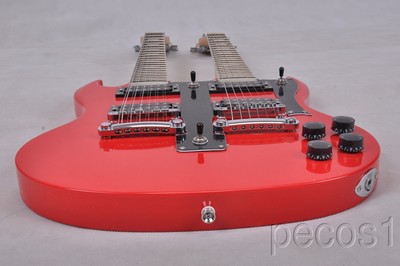 BRAND NEW RED DOUBLE NECK 12 & 6 STRING ELECTRIC GUITAR AND CASE

Bourgeois D-Vintage Ltd Ed A-Top, Brazilian Rosewood guitar #1 of 15

Gibson Les Paul Studio (USA) Electric W/ Gibson Case

Engl e530 guitar preamp

Seagull Acoustic Twelve String Body for Project

Squier Bullet Strat Stratocaster Electric Guitar w/Tremolo ~ Vintage White *B409

Fender American Special w/ Lindy Fralin Upgrades!

Autographed violin over 30 autographs Bo Diddley George Jones Allman Brothers ++

2001 Gibson SG Electric Guitar USA Made w/ Case BLACK

Randy Jackson 15RJ Solid State Guitar Practice Amp, 15 Watt, Reverb & Overdrive

2004 Gretsch Brian Setzer Hot Rod Guitar Flat Black
HIGH BID
$1,650

BIN: $2,150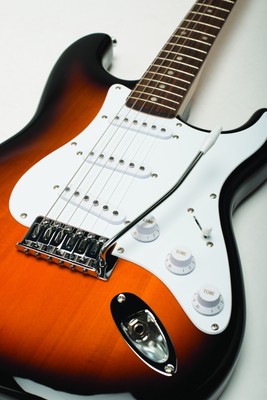 FENDER SQUIER BULLET STRAT BROWN SUNBURST STRATOCASTER ELECTRIC GUITAR ~ NEW

Gibson WM 45 Acoustic Guitar

Beautiful Vintage 1967 Martin 00-18 with Hard Case Restoration Project AS IS

Fender Blacktop Stratocaster HH Electric Guitar (Maple), Candy Apple Red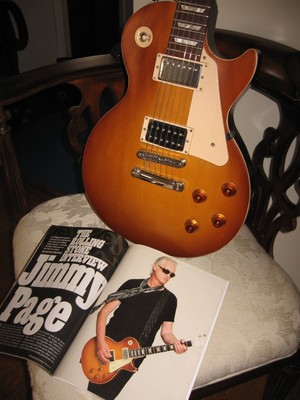 Gibson Les Paul Studio 50s Tribute Jimmy Page / ZZTop Looks /NR Lo$/Hi Bid Wins!

Mesa Boogie Dual Rectifier Roadster 2x12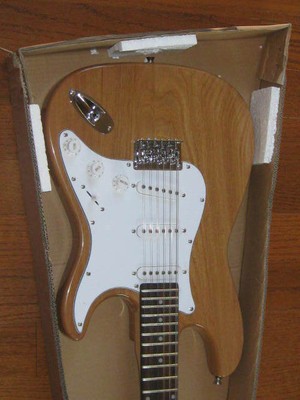 NEW 12 STRING strat style NATURAL ALDER ELECTRIC GUITAR SST10-12N

Les Paul Traditional Gold Top

1978 Guild D-40 CNT Acoustic Guitar

Fender Squire Strat Affinity series electric guitar
PRICE
$129.95

or best offer

Pignose Legendary 7-100 Vintage 70's Guitar Amp Comb Barely Used, Looks Amazing!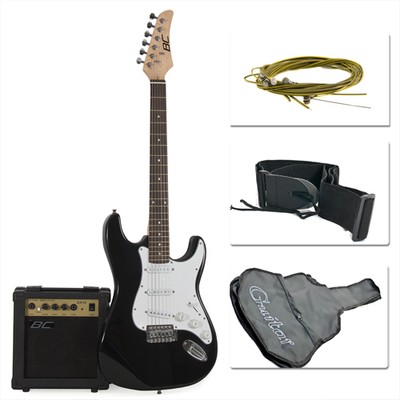 Full Size Electric Guitar + 10 Watt Amp + Gig Bag Case + Guitar Strap Beginners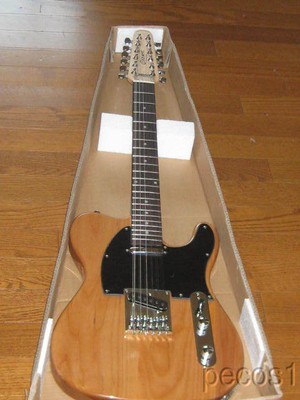 BEAUTIFUL NEW 12 STRING TELE STYLE ELECTRIC GUITAR

Super Lightweight DIY TELE STYLE ELECTRIC GUITAR With BEAUTIFUL Solid WOODS

1987 Made in Japan E Series Fender Stratocaster Squier Guitar, mij stratocaster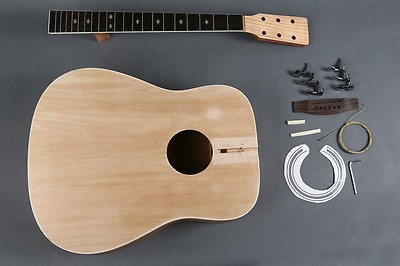 DO IT YOURSELF Unfinished 41' Dreadnought Acoustic Guitar Kit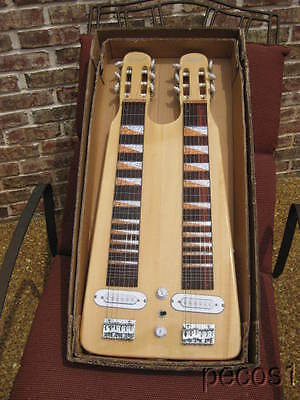 GREAT SOUNDING NEW CUSTOM MADE DOUBLE LAP STEEL GUITAR Natural Finish LSG

2012 Fender Standard Stratocaster Electric Guitar (Maple), Candy Apple Red

TAYLOR BIG BABY BBT ACOUSTIC GUITAR

1993 FENDER SQUIRE STRAOCASTER

SX Liquid RN 3/4 R 3TS Electric Guitar Short Scale 24"

2013 Gibson Custom shop 1963 ES 335
HIGH BID
$3,500

BIN: $4,550

Greg Bennett Avian Les Paul Guitar S1090800287

New LP Style Electric Wood Mahogany Professional Guitar Humbucker Pickup Red

Steve Kaufman's 7-String Gallagher Guitar Prototype

Gibson J-45 Limited Koa Used 1of 75 Beatiful wood, Beautiful sound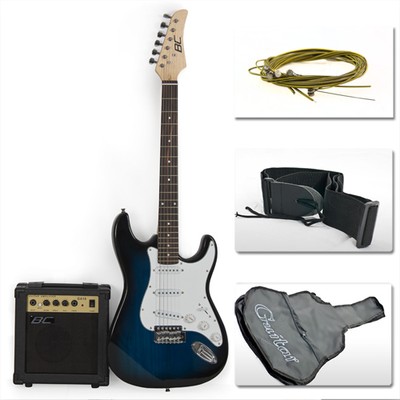 Full Size Electric Guitar + 10 Watt Amp + Gig Bag Case + Guitar Strap Beginners

Roland MICRO CUBE 2 watt Guitar Amp