Tom delonge squire stratocaster

SVP Dr. Tech Strat Style Guitar MSJ-R1 Metallic Red

Fender Squier Guitar Red

HISONIC HS120B PORTABLE PA SYSTEM w/ 3 WIRELESS MICROPHONES - LAPEL HEAD HAND

American Fender Strat

Taylor T5-C1
HIGH BID
$900

BIN: $1,450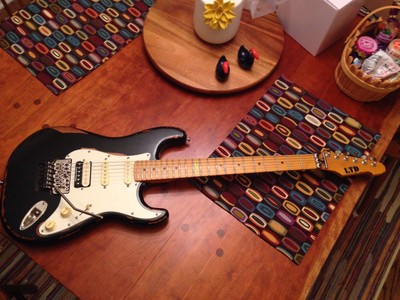 ESP LTD ST203 FR Electric Guitar

shure wireless microphone sm58 and receiver and case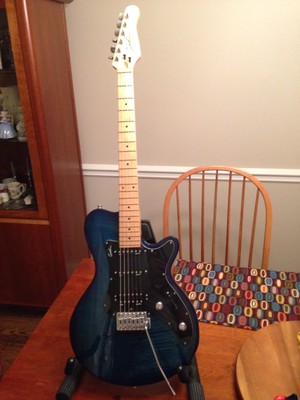 Godin Sd22 Leaftop Electric Guitar

IBANEZ JEM GUITAR PSYCHEDELIC FERNANDEZ SUSTAINER HARMONIC SWITCH DIMARZIO

Ernie Ball OLP Benji Madden Signature Guitar

2013 Gibson Les Paul Traditional Pro II

TAYLOR SB2 ELECTRIC GUITAR HUMBUCKERS AWESOME MAPLE TOP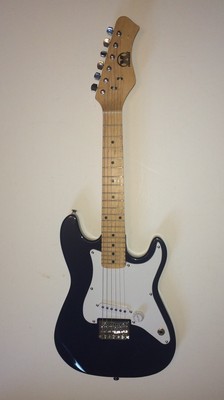 Hondo Mini Electric Short Scale Travel Guitar & Gig Bag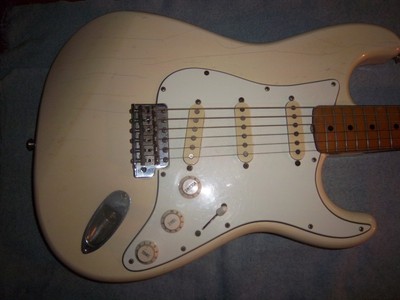 1986 Japanese Fender Stratocaster Vintage White 67RI MIJ

85 Ibanez Roadstar Ii

Bedrock 1202 Combo Amp-Rare

Jackson Warrior

airline twin tone left handed eastwood electric guitar white

ESP MII Guitar With Ltd Neck

2008 Gibson Explorer

Nice Black Flame ESP M302 Neck Thru Guitar

ESP,CHARVEL SAN DIMAS STYLE BODY

Fender Superchamp X2 With Celestion Alnico Gold Speaker

Full Size Electric Guitar + 10 Watt Amp + Gig Bag Case + Guitar Strap Beginners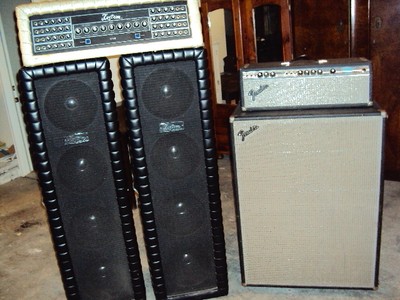 Fender Bassman 100 Vintage Head 1970s Era "one owner"

Yamaha Pacifica 412V with Hard Case Excellent Used Condition!

Behringer Eurolive B208D - 8" P.A. Speaker - Mint - All Original Packaging Too

IBANEZ RG 220 B ELECTRIC GUITAR with FREE CASE..AWESOME..!!! rg 350

Stagg M370-H "M" Series Vintage Style Electric Guitar with tweed hard shell case

ESP KH 202
PRICE
$279.99

or best offer

Fender USA American Standard Stratocaster Electric Guitar W/ Hard Case, Sunburst

1988 Ibanez 540S Electric Guitar

Dean Chicago Standard ML Guitar! Dimarzio Super Distortion Pups! Great Guitar!

Custom made Stratocaster - based on Fender 60s - Relic, EMG DG-20, Solid 2pc Ash

Epiphone Dot ES 339 Pro Semi Hollow Body Electric Guitar

M-Audio Large Capsule Condenser Studio Microphone

Fender Jagstang... MIJ...Fiesta Red

ACE FREHLEY BUDOKAN LIMITED EDITION GUITAR
HIGH BID
$1,149

BIN: $1,494

Paul Reed Smith SE Santana Electric Guitar