Full Size Electric Guitar + 10 Watt Amp + Gig Bag Case + Guitar Strap Beginners

Audio-Technica System 8 Wireless Microphone

Full Size Electric Guitar + 10 Watt Amp + Gig Bag Case + Guitar Strap Beginners

ELECTRO VOICE model 664 Vintage Dynamic cardiod microphone made in the USA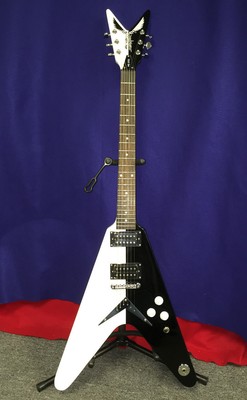 Dean MS-STD Michael Schenker Standard Electric Guitar

Yamaha NS-10m Studio Monitor speakers Matched Pair SN 126073 R&L

RARE VINTAGE 1970'S PEAVEY BELT BUCKLE

2011 FENDER STEVIE RAY VAUGHAN SVR STRATOCASTER USA W/CASE

Way Huge Electronics Saucy Box Open Box

Henriksen JazzAmp 110 Guitar Amplifier, Combo w/ Reverb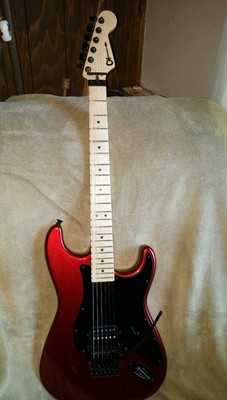 Charvel san dimas

The Loar-280-CSN Archtop Hollowbody Electric Guitar with Hardcase

1971 Fender Deluxe Reverb Amp

Squier by Fender Stratocaster Electric Guitar w/bag, stand, amp, tuner
PRICE
$59.50

or best offer

gibson es335 ,ESDT 2003 ,limited edition,aged nickel hard wear.NO RESERVE!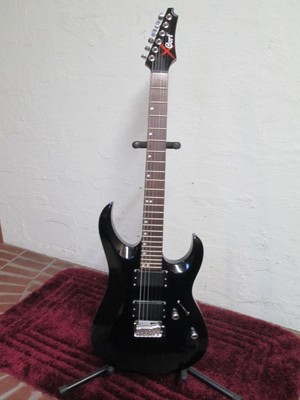 Cort X2 Electric Guitar

EV microphone N/D267 performance vocal

Ibanez RG770DX Ruby Red all original 1991 with OHSC 770 750 550

ALVAREZ YAIRI 5049 Acoustic Classical Guitar 1973 Made in Japan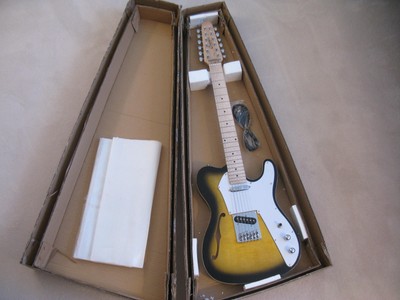 COZART 12 STRING GOLD THINLINE TELE STYLE SEMI HOLLOW CHAMBERED ELECTRIC GUITAR

ADJ InnoColorBeam 12 'MINT Condition Perfect Never Used' 36 Watt LED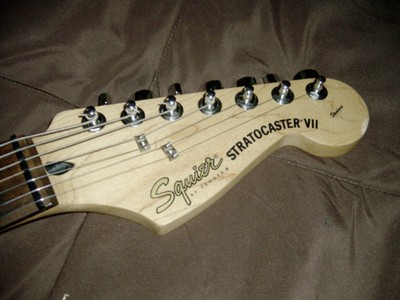 Rare SQUIER® STRATOCASTER® VII, by Fender®, Standard Series, 7 string

COZART 12 STRING STRAT STYLE NATURAL ALDER ELECTRIC GUITAR SST10-12N

EXECUTONE EXLL Vintage Dynamic cardiod microphone RARE made in the USA

G&L ASAT Deluxe II New With Warranty Store Display

Gibson Les Paul Body and Neck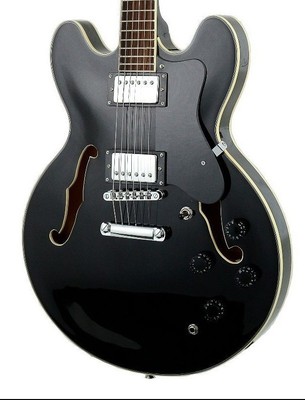 Glen Burton Memphis Semi Hollow Jazz Electric Guitar - BLACK B GRADE

Mesa Boogie Maverick Dual Rectifier 4x10/70'S JENSEN ALNICO SPKRS W/AIRLINE CASE

Jackson® Adrian Smith Signature SDX Maple Fingerboard Snow White Shred Machine!!

Neumann U-47 Microphone, Blue Rebuild

NO NAME L. P. JUNIOR DOUBLE CUT AWAY STYLE , UPGRADED, REFINISHED AGED TV YELLOW

RARE Takamine GX-200T neck through...

ESP Acoustic Guitar Model XD6 NS! Brand New with Hard Shell Case!

ARC Effects Klone V2 - Gold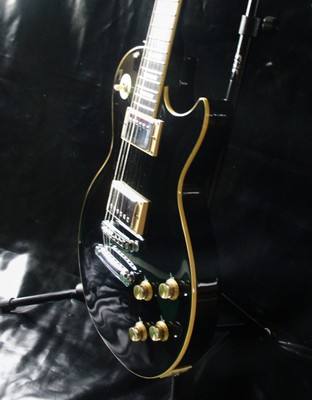 ARIA PRO II LES PAUL LP MIJ VINTAGE JAPAN

Heritage Prospect Guitar With Seth Lovers

STRAT BODY SOLID GUITAR PARTS TREMOLO PICKUPS PICKGUARD

Kinman AVN-48 "Broadcaster" Neck Pickup

AKG D224E Vintage Dynamic cardiod microphone RARE made in the Austria
Fender American Deluxe Thinline Olympic White