Pickups Single Coil for Electric Guitar.Set of 3.

Fender F-210 Acoustic Guitar Vintage 1980's Made In Korea! NO RESERVE!!!!!!!!!!

2006 Rickenbacker 4003 Jetglo ~~MINT~~ w/Case Electric Bass Guitar Black 4001!
PRICE
$1,697

or best offer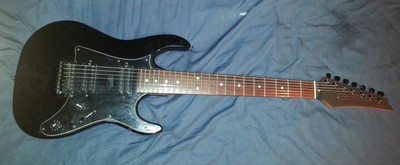 IBANEZ RG SERIES 7 STRING ELECTRIC GUITAR!!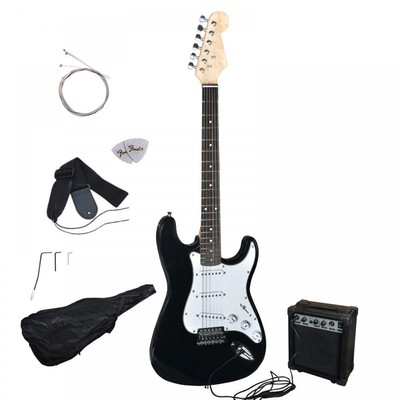 New Black Electric Guitar with Amp Case and Accessories Pack Beginner Starter

~Schecter S1 Elite Diamond Series Electric Guitar ~

Custom 1981 MOONSTONE Vulcan Deluxe Electric Guitar, with FREE case. PRISTINE!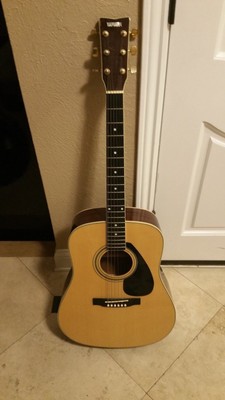 Yamaha FD02 Acoustic Guitar with soft case and stand - Lightly Used

Vintage Epiphone Electric Bass Guitar In Very Good Working Condition Sunburst

Larrivee L-09 Acoustic Guitar with Gotoh 510 tuners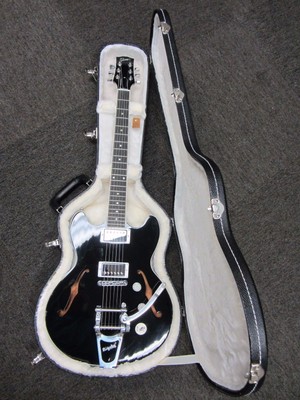 Gibson 2012 Midtown Standard w/ Bigsby & Hard Case - Black Electric Guitar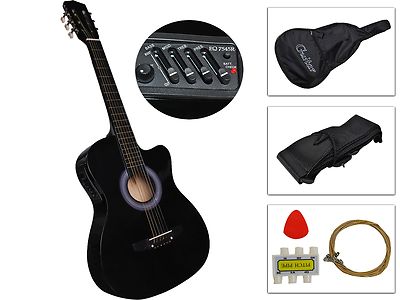 Electric Acoustic Guitar Cutaway Design With Guitar Case, Strap, Tuner Black New

Roland TR-808 TR808 analog drum machine with MIDI mint condition

Gibson Guitar T Shirt Black w/ White Logo Large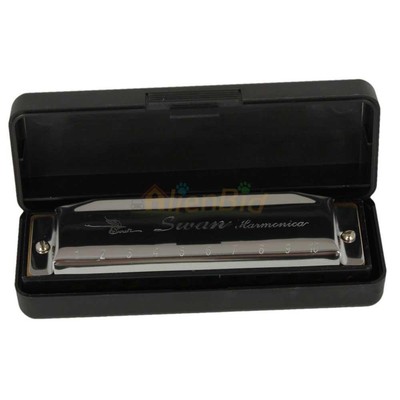 New 2015 Silver Professional Swan Harmonica 10 Holes Key Of G w/ Case

Fender 7150M Original Bass Guitar Strings 45-105 NEW

Ibanez S520EX Electric Guitar Black with Black Soft Case

70s Kay Fender Lawsuit P Bass Guitar

Warwick Thumb Bass Bolt On Broad Neck Option 6 six string bass GERMANY
HIGH BID
$1,999

BIN: $2,599

BOSS DR-5 Dr. Rhythm vintage drum machine w/ instruction manual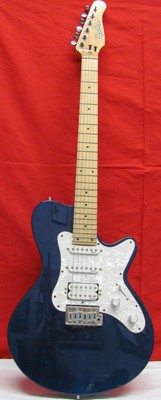 Godin Blue and White 6string electric Guitar

Fender American Deluxe Telecaster Ash Electric Guitar with Case and Strap
PRICE
$1,100

or best offer

Fender American Special HSS Stratocaster Sunburst Electric Guitar

**LOOK** DAVISON LES PAUL WHITE W/ GOLD HARDWARE W/ CASE ** BEAUTIFUL GUITAR**

Fender G&G Hardshell Vintage Tweed Deluxe Guitar Case 0996103400

Vintage Pickup.For Bass Guitar.

Ibanez Roadstar II Electric Bass Guitar Made in Japan 1984 Model w/ Hard Case

Ibanez SR500 Soundgear 4-String Bass W/Case Korean Model

Aria Pro II CS-350 Cardinal Series Vintage Electric Guitar w Ibanez Case

Epiphone Dot Semi-Hollow Electric Guitar Ebony w/ Hardshell Case

Martin D-15 Electric Acoustic Guitar with hard case 1999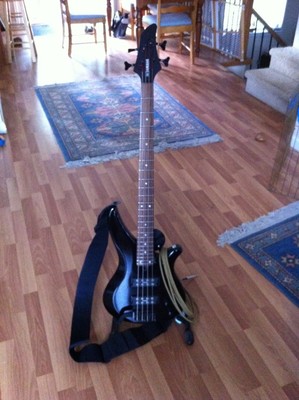 Yamaha RBX374 Electric Bass Guitar With Case and Extras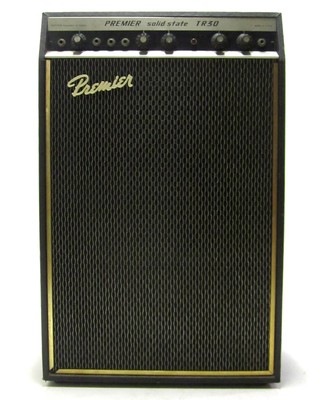 1960's Vintage Multivox Premier Solid State Guitar Amp/Amplifier - WORKING

Epiphone SG Special Electric Guitar Cherry In Box!

1998 Epiphone Les Paul Birdseye Maple Electric Guitar Made In Korea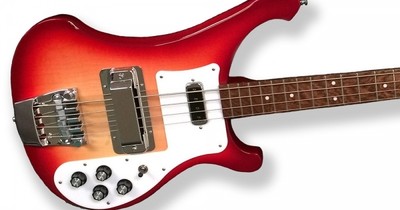 Wonderful Rickenbacker 4003S Fireglo Bass Electric Guitar with OHSC
PRICE
$1,799

or best offer

Fever Electric Guitar 6 String Black White with Softsided Gig Case
PRICE
$69.99

or best offer

SCHECTER DIAMOND SERIES Deluxe-4 Bass Black Guitar w/Case 11462!7

Rickenbacker 4003 Fireglo Red New Bass Guitar 2015

Vintage Cort Electric Bass Guitar (4 string/strings) (wood) with case