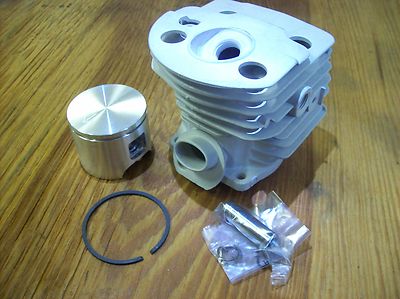 Cylinder and Piston Rebuild Kit for Husqvarna 55 Chainsaw

USED STIHL CHAINSAW MODEL #025 BRAKE SPRING

4 Oregon 72LGX072G 3/8 .050 72 DL 20" chainsaw saw chain fits Stihl & Husqvarna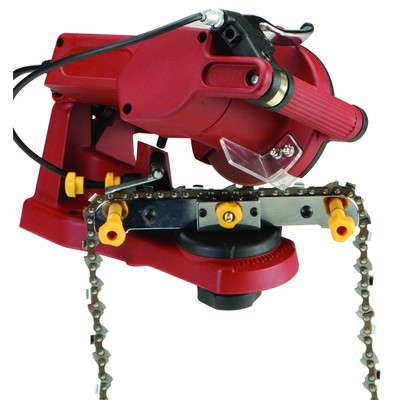 NEW Electric Chain Saw Grinder Sharpener Chainsaw Oregon Husqvarna Stihl Echo

**VINTAGE** Lombard Ashland Mass. #3 1/2D 27137

4 NEW Oregon 72LGX072G Chainsaw Chains

2 PACK 20" Oregon 72LGX072G Chainsaw Chain Replace Husqvarna Stihl 3/8 .050 72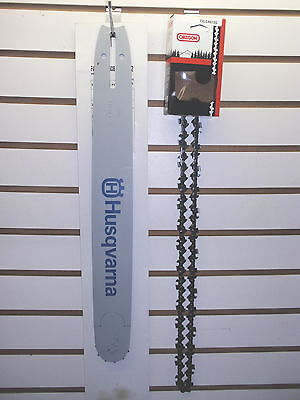 New 20" Husqvarna Professional Bar & Oregon 72LGX072G Chainsaw Chain Combo

Set/2 Plastic Wedges Logging Chain Saw USA Made - Long & Short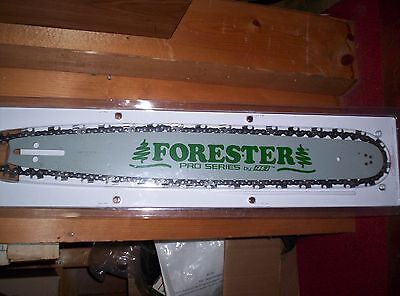 FORESTER HUSQVARNA 20IN, 20" 3/8 BAR AND CHAIN FITS 455,460,257,261

1 91VX056G Oregon 16" chainsaw chain 3/8 LP .050 56 DL fits Poulan & Sears S56

Vintage West Bend Power Bee Model 61006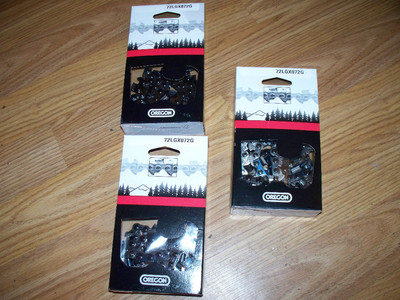 3 new oregon 20" full chisel chainsaw chains 3/8 .050 72 DL 72LGX-72 72LGX072G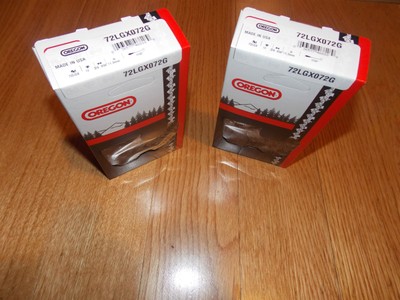 2 Oregon 20" chainsaw saw chains 3/8 pitch 72 drive links .050 gauge 72LGX072G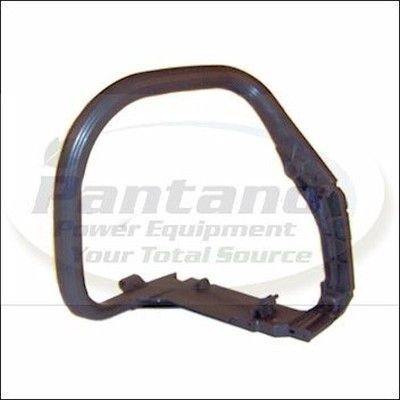 Husqvarna Chainsaw Chain Saw Front Handle Bar Fits 455 460 537230502 537230501

Stihl 039 Chainsaw

Oregon 38597 "A" Anvil for 3/8" and .404" Chain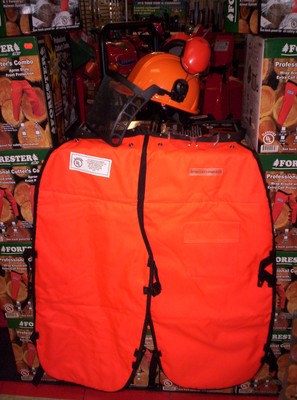 CHAIN SAW SAFETY CHAPS, HARD HAT, GLASSES, Woodcutter's 3-Piece Combo Safety Kit

20" BAR & CHAIN Husqvarna 455 Rancher 55 Rancher 3/8" .050" 72DL

Mcculloch Chainsaw Canvas Tote//bag Beautiful Condition Never Used! LOOK!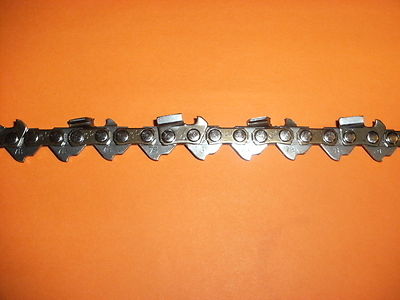 18 inch Chainsaw Saw Chain for Craftsman Sears 62 DL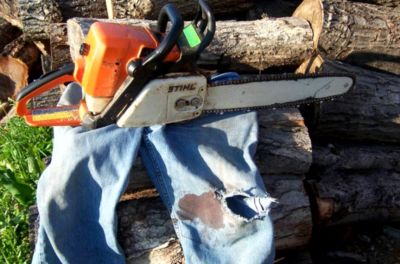 CHAIN SAW SAFETY CHAPS FORESTER HUSQVARNA USERS BEST DEAL 8 PLY LESS THAN 3 LBS

Oregon Chain Saw Sharpening Stones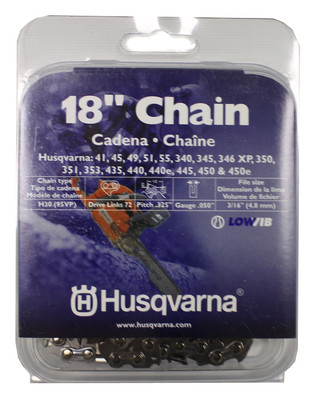 Husqvarna H30-72 -18" Chainsaw Chain #531300439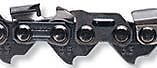 3 PACK 20" 72LGX-72 Oregon 3/8 .050 72 Stihl Husqvarna Chainsaw Chain

STIHL MS290 MS310 MS390 NEW CHAIN ADJUSTER TENSIONER OEM

Genuine Stihl 042 Chainsaw 49mm Piston and Rings NOS

Husqvarna Powerbox Carrying Case for Chainsaw and Accessories
PRICE
$46.45

or best offer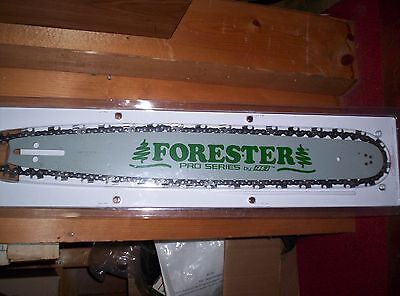 FORESTER HUSQVARNA 20IN, 20" BAR AND CHAIN FITS 340,345,350,353,346XP,50,51,55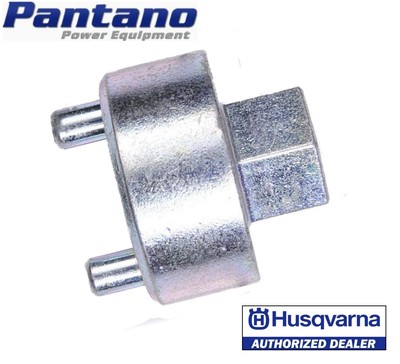 New Poulan Sears Craftsman Husqvarna Chainsaw Chain Saw Drive Clutch Tool

Oregon L62 Chain Saw Chain 16" Stihl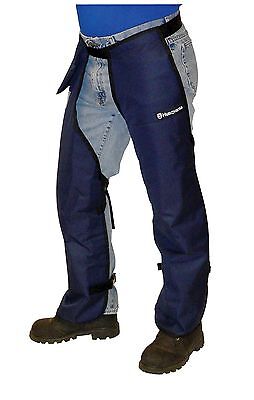 New Husqvarna 531309564 Chainsaw Protective Gear Chaps Homeowner

Husqvarna H80-72 501846572 20" 3/8 .050 Chainsaw Chain Low Kickback 455 460

Oregon L67 Chain Saw Chain Stihl 16"
NEW OEM CRAFTSMAN POULAN 2050 1950 CHAINSAW CARB CARBURETOR 545081885 530069703

NEW 14" POULAN CHAINSAW BAR for POULAN 14" CHAIN SAW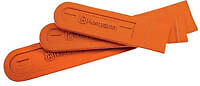 Husqvarna 501834504 Bar & Chain Cover 24" - 28" Scabbard Protector Chainsaw New

HUSQVARNA XP CHAINSAW STARTS AND RUNS GREAT NEEDS WORK SEE PICS/ DETAILS NORES
Poulan Replacement Chain 3/8 18" #952051338 Color New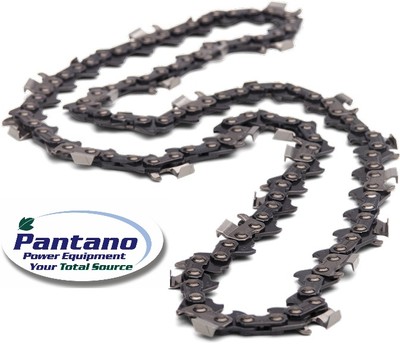 New Husqvarna 20" Professional Chain H47 5018426-72 455 Rancher 3/8 .050" 72