Vintage Fan Club Elvis Photo~Elvis With BROWN HAIR!!~Very young~Ruffle shirt

1972 ELVIS PRESLEY HILTON HOTEL SOUVENIR MENU FROM CONCERT - SOLD OUT

Ultra-rare~~Elvis photo from~~April 11th, 1972 ~~Woodrum Field Roanoke~~ Va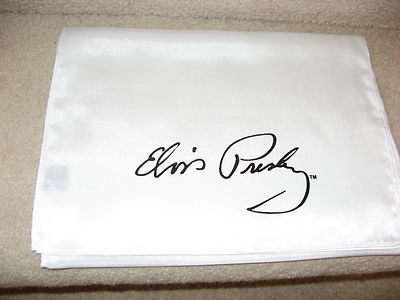 ELVIS PRESLEY Concert Scarf with Free Concert Photo

Elvis Presley RARE 1956 Color Photo Gyrating on Stage!!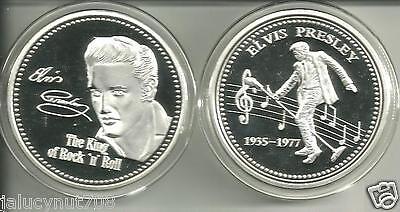 ELVIS PRESLEY"THE KING OF ROCK N' ROLL" SILVER COLLECTOR COIN

Ultra-rare~~Elvis photo Taking a Break during "Change Of Habit" Check it out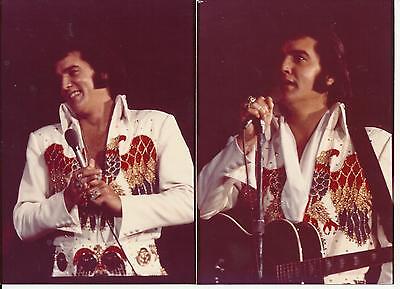 Elvis Presley 5 Photo Set-American Eagle Jumpsuit 1974 & FREE CD!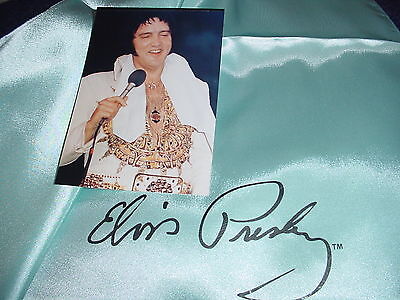 ELVIS PRESLEY Blue Concert Scarf with Free Photo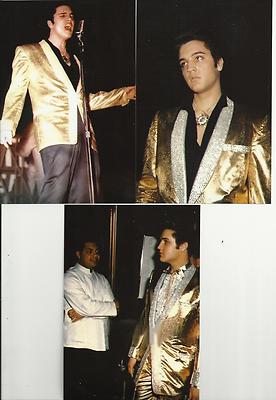 Elvis Presley: 3 Photo COLOR Set in Rare GOLD LAME JACKET (1957)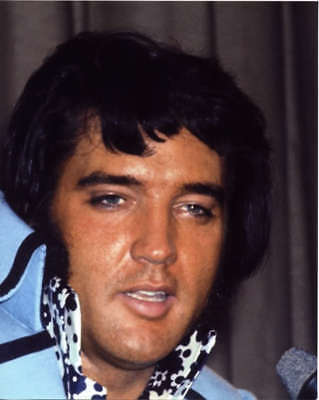 ELVIS PRESLEY CLOSEUP 8X10 GLOSSY PHOTO

Elvis Presley 8 X 10 B/W Photo Collage On Stage in 1970 W/18 Images & FREE CD!

THE LIFE OF ELVIS PRESLEY FIRST EDITION BOOK SIGNED BY AUTHORS SEAN SHAVER

Elvis Collectors Edition Barbies set

Elvis Presley Collection First In A Series Collectors Edition Figure!
Elvis Presley Swinging Legs Wall Clock Gold Coat NEW

NICE B&W "ELVIS PRESLEY" 8X10 PHOTO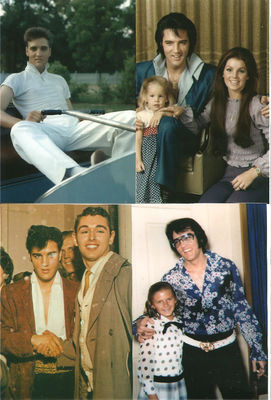 Elvis Presley Ultra-Rare Candid Photo Set of 12, 1957-1974
PRICE
$11.79

or best offer

Fan Club Elvis Photo from "The King's Connection" my fan club~Getting off jet

Original Photo Elvis Presley On Stage Rare Unpublished Image # 14

ELVIS AGENCY/STUDIO BEAUTIFUL PHOTOGRAPH 1960'S GREAT MOVIE PHOTO

Aug. or Sept. 1975 Just after the hospital Elvis Candid Photo on Trike

Elvis Presley with Tom Jones Photo Set of 7 in the '60s/'70s

ELVIS AGENCY/STUDIO BEAUTIFUL PHOTOGRAPH 1960'S GREAT MOVIE PHOTO

(2) Rare Publicity Photos of Elvis Presley Sun Records

ELVIS AGENCY/STUDIO BEAUTIFUL PHOTOGRAPH 1960'S GREAT MOVIE PHOTO

ELVIS PRESLEY 1973 NOW Las Vegas Magazine Green Cover

Deane Drussell~Philly, June 29th, 1976~Elvis Photo Signing Auto. before boarding

ELVIS MCCORMICK DECANTER LARGE TCB KARATE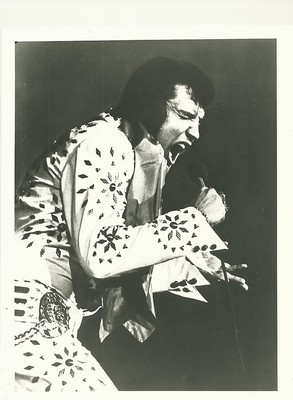 Elvis Presley 1970's era Concert Action Photo Vintage
PRICE
$6.95

or best offer

VINTAGE ORIGINAL ELVIS PHOTO IN CAR 12/67 AT GRACELAND J. PALMER CANDID LOT 1087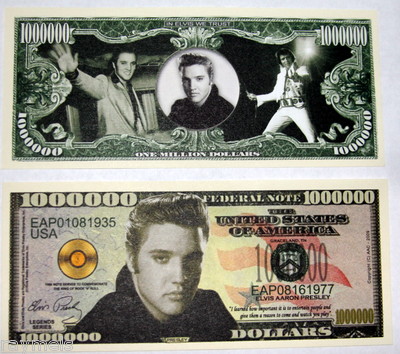 In Memory of Elvis Presley King of Rock and Roll Recording The King collectable

RARE ELVIS CANDID UNSEEN CINCINNATI 1971 ORIGINAL BETTY ZILLIG PHOTO LOT # 1084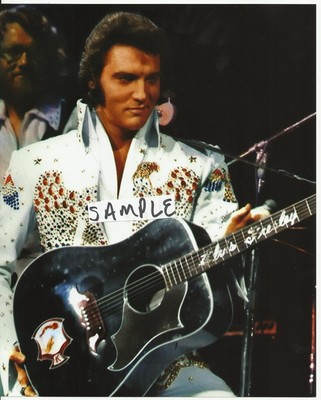 Elvis Presley-Aloha from Hawaii 1973 COLORIZED 8 x 10 Photo with Black Guitar
PRICE
$10.99

or best offer

Elvis Timeless Treasures The King

VINTAGE ELVIS CANDID PHOTO 1968 CALIF HOME CRICKET BUTLER ESTATE ORIGINAL #1109

Elvis Presley Love Me Tender 8x10 photo set

CANDID ORIGINAL ELVIS PHOTO NEVER SEEN CALIF HOME 1960'S SNAPSHOT #1088 L@@K

Original Photo Negative Elvis Presley VERY RARE On Stage # 3

VINTAGE ORIGINAL ELVIS PHOTO JUDY PALMER LAS VEGAS 9/72 CLOSE UP STAMPED #1086