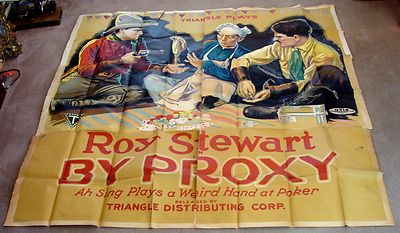 1918 LARGE 6 SHEET ROY STEWART BY PROXY MOVIE POSTER OTIS

Vintage PAINTED DESERT 1947 re-issue of the 1938 film, 27'' X 41'' Movie Poster

NAVY BLUE & GOLD MOVIE POSTER JAMES STEWART 22x28 and Folded HALF SHEET 1937

ORIGINAL1937 SOME BLONDES ARE DANGEROUS One Sheet Movie Poster Boxing Dames MMA

1924 "FLAMING CRISIS" 1-SHT MOVIE POSTER ~ RARE STYLE ~ ALL COLORED NEGRO CAST
PRICE
$3,000

or best offer

Metro-Goldwyn Mayer Picture original vintage movie poster (ca 1939)FREE SHIPPING

US one sheet 27"x41" Movie Poster "CHINA PASSAGE" Edward Killy Film 1937 F/VF.

HEROES OF THE HILLS 1938 B. LIVINGSTON 3 MESQUITEERS LC

Hoot Gibson, 1926, The Texas Streak,1-Sheet Movie Poster, Original, Excellent,

MYSTERY MOUNTAIN 1934 KEN MAYNARD SERIAL 1 SHT ON LINEN

Laurel and Hardy are selling mouse traps!.."Swiss Miss"1938 LINEN BACKED POSTER!

RACKET BUSTERS 1938 HUMPHREY BOGART ONE-SHEET ON LINEN

1918 HER SCREEN IDOL PARAMOUNT SILENT MOVIE POSTER LOBBY CARD LOUISE FAZENDA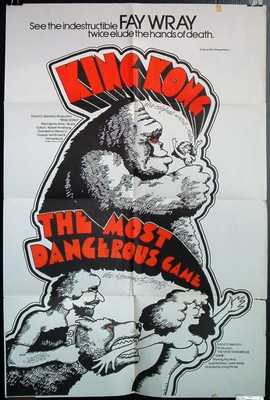 KING KONG original one sheet movie poster R1960s

JUDGE PRIEST! '34 WILL ROGERS CLASSIC ORIGINAL INSERT FILM POSTER!

Old 1922 original movie flyer Paramount PINK GODS bebe Daniels Penrhyn Stanlaws

MUTINY ON THE BOUNTY CLARK GABLE 1935 Original Half Sheet

Vintage Richard Barthelmess Gertrude Michael Insert Movie Poster 4 Hours To Kill

THE LOST PATROL Vintage BORIS KARLOFF JOHN FORD RKO Classic One Sheet POSTER
PRICE
$79.95

or best offer

THE HUNCHBACK OF NOTRE DAME * 1939 NO RESERVE ORIGINAL MOVIE POSTER LOBBY CARD

CALL OF THE PRAIRIE genuine Hopalong Cassidy theatre 1sheet 27"x41"

SMASHING THE VICE TRUST 1937 Original U.S. One Sheet

1934 Poster --Temple Theatre, Kane, PA - Joan Crawford, Gaynor, Farrell, Tone

BRITISH SILENT FILM 3 SHEET TRAIL OF A CIGARETTE 1920

Original Vintage Movie Poster "Borneo", "Land of the Devil Beast" 1937 1/2 Sheet

THE LEATHERNECKS HAVE LANDED! '36 LEW AYRES CLASSIC RARE ORIGINAL HALF-SHEET!

LAST OF THE MOHICANS '32 CH 11 1 SH HARRY CAREY ~ JAMES FENIMORE COOPER CLASSIC!

DRACULA ~ W/ BELA LUGOSI R-60'S SPANISH 1-SHT MOVIE POSTER

BRAND OF HATE! '34 BOB STEELE RARE ORIGINAL WESTERN ONE-SHEET FILM POSTER!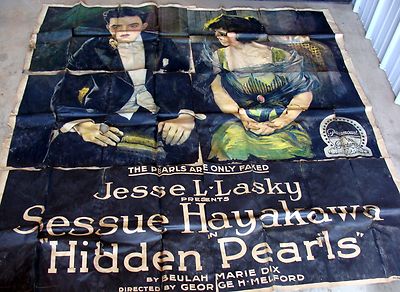 6 SHEET 1918 PARAMOUNT HIDDEN PEARLS SESSUE HAYAKAWA MOVIE POSTER

SECRETS OF WU SIN CHINATOWN MURDER MYSTERY STONE LITHO 1932 1-SHEET

2) BUFFALO RANCH " REAL WILD WEST " FRAMES 41 1/4" X 19"

THE WHIMSICAL THREADS OF DESTINY 1913 Original U.S. Movie Poster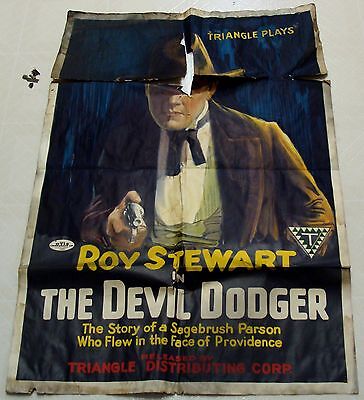 1917 TRIANGLE DEVIL DODGER ROY STEWART JACK GILBERT SILENT MOVIE POSTER OTIS

Shirley Temple in YOUNG PEOPLE, movie window card, beautiful, very very good

PARK AVENUE LOGGER George O'Brien Original Movie Poster Linen Backed

3 SHEET WW1 1914-18 TRIANGLE US MILITARY RECRUITING ENLISTMENT MOVIE POSTER OTIS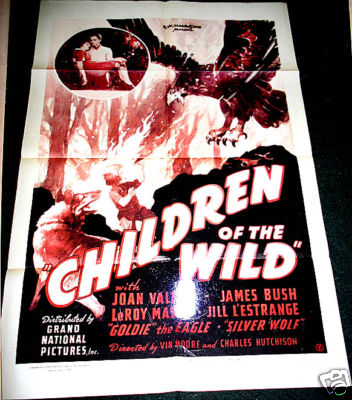 CHILDREN OF THE WILD! '38 RARE CLASSIC U.S. 1-SHEET!

1918 PARAMOUNT HIDDEN PEARLS SESSUE HAYAKAWA SILENT MOVIE POSTER ALPHA LITHO Co

1936 LIGHTNIN' BILL CARSON Original HS Movie Poster TIM MCCOY REX LEASE Western