Hasbro Baby Alive Backpack, diapers, spoon, drink cup, toy, food packets 2006
Baby Alive My Baby Alive Blonde Interactive Talking Doll Eats and Wets NEW NIB

Very nice preowned talking Baby Alive doll with accessories and clothes/VGC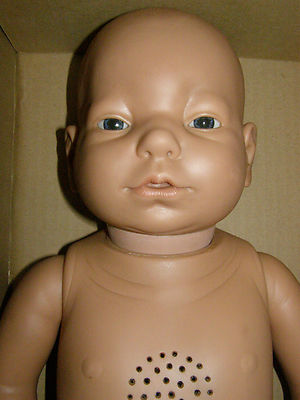 Male Caucasion Real Care Baby II Plus aka Baby Think it Over
Amazing Babies Interactive baby new in box never opened retails $60

Nasco Enhanced Drug Affected Ready or Not Tot Homeschool School
HIGH BID
$99

BIN: $249.99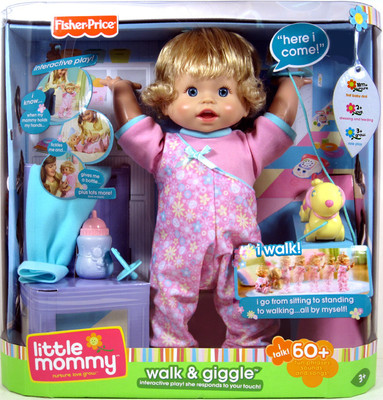 Little Mommy Walk and Giggle Doll NEW interactive talks walks drinks mattel

2006 HASBRO BABY ALIVE SIP 'N SLURP 13" DOLL

My Sweet Love interactive baby doll ( similar to a real baby)

NEW NIB MY BABY ALIVE Doll African Amercian Black NIB Drinks Wets

My Dress-up Doll - Pockets of Learning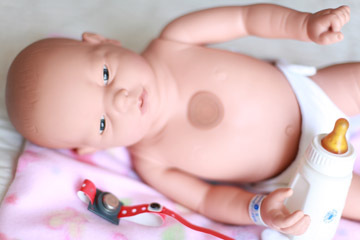 baby think it over doll

BABY ALIVE DOLL SHE TALKS AND LAUGHS...
HIGH BID
$4.99

BIN: $6.49

HTF CREATE A MONSTER HIGH RARE GARGOYLE & VAMPIRE BOY DOLL STARTER PACK NINMP

2009 HASBRO BABY ALIVE 13" DOLL W SIPPY CUP OUTFIT AND DIAPER TALKS WORKS

L@@K!! 1987 JULIE WORLD'S MOST INTELLIGENT TALKING DOLL -W/ BOX & EXTRAS L@@K!!

Baby Alive Baby All Gone 2009 Replacement Bowl Of Bananas

Little Mommy Baby So New Jewels African American by Fisher Price NEW

New Little Mommy Sweet As Me Birthday Wishes Doll Baby Girl's Kid's Gift Toy
Fisher Price Little Mommy Doctor Mommy Interactive Doll with Doctors Kit NEW

BABY ALIVE DIAPERS JUICE PACKETS AND TISSUES ACCESSORIES LOT
HIGH BID
$3.99

BIN: $7.99

BABY ALIVE - Baby Wanna Walk - Blonde - NEW Walking Talking & Interactive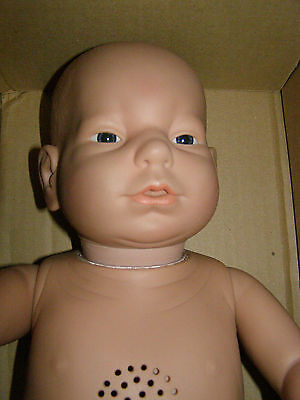 Female Caucasion Real Care Baby II Plus aka Baby Think it Over

REALCARE BABY THINK IT OVER G6 GEN 6 FEMALE AFRICAN AMERICAN ORG BOX M62FH

My baby alive

NEW Baby Alive Wets n Wiggles Blonde Hair Interactive Doll

Little Mommy Sweet As Me Nightgown Baby Doll Sam

HASBRO BABY ALIVE INTERACTIVE BABY DOLL FEEDING BOTTLE SCREW ON TOP

Little Mommy Baby So New Jewels Outfit Doll New in Box

Baby ALIVE with bottle TALKS

Hispanic Female Real Care Baby II Plus aka Think It Over Doll Realityworks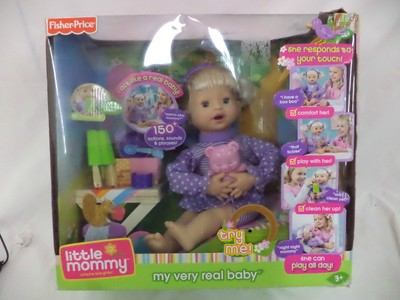 Little Mommy My Very Real Baby Doll

Hasbro 2006 Baby Alive Interactive Doll. Soft Skin, Rooted Hair; Talks, Laughs++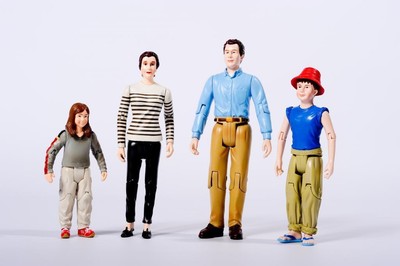 DOLL SET #1 FOR THE KALEIDOSCOPE DOLL HOUSE BOZART TOYS

WORKING GENERATION 5 AA FEMALE SIMULATION DOLL

Little Mommy Walk and Giggle Doll NEW interactive African-American mattel

Baby alive doll

Baby Alive Accessory Lot Bottle, Diapers & Food All New L@@k

BABY ALIVE DOLL 30 PHRASES USED WITH BOX ALL THERE BUT DIAPER

N WOT Baby Alive Accessory Lot. Bottle, Diapers, Food & Juice