Frankie Stein Wave 1

*Monster High* SCARIS CATRINE DEMEW DOLL SET- City of Frights!!

Monster high Draculaura coffin bed jewelry box dead tired doll free shipping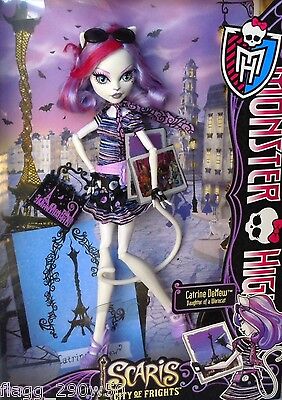 *Monster High* SCARIS CATRINE DEMEW DOLL SET- City of Frights!!

NEW Monster High Frankie Stien Skull Shores Black & White doll Christmas Gift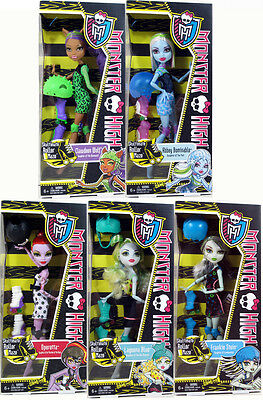 Monster High LOT OF 5 Roller Maze 10.5" Clawdeen Frankie Abbey Lagoona Operetta

Gil Webber Skull Shores

MONSTER HIGH DOLL "CATRINE deMEW & DEUCE GORGON" Scaris Series

Monster High Abbey's 1st Wave outfit/pet (doll not included)

Monster High Dolls Scaris City of Frights Skelita Calaveras NEW RARE HTF

Monster high Frankie stein schools out wave 2 new free shipping buy it now

Monster High Jinafire Long Doll travel Scaris City of Frights new NIB

2 Vintage Mattel Liddle Kiddle Dolls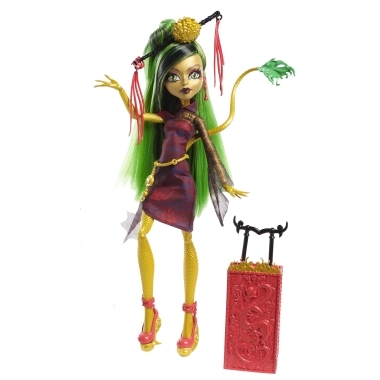 MONSTER HIGH SCARIS THE CITY OF FRIGHTS JINAFIRE LONG Doll

Monster High Doll Mixed Lot Of Clothes Clothing Outfits Dresses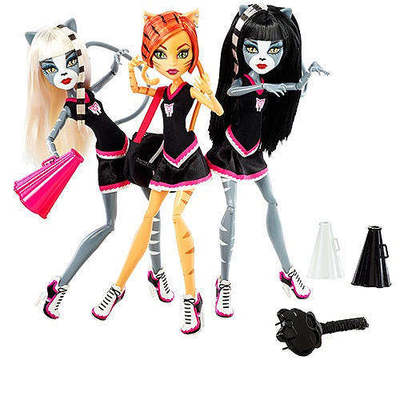 NEW Monster High Fearleading 3-Pack Toralei , Purrsephone, Meowlody Werecats

MONSTER HIGH DUECE GORGON SON OF MEDUSA 1ST WAVE

Monster High Scaris 2 pack Dolls LAGOONA BLUE/ CLEO DE NILE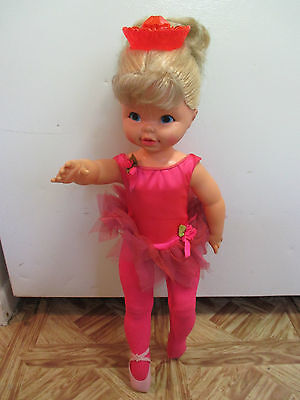 Vintage Original 1968 Dancerina Doll by Mattel Works Missing One Shoe Nice Cond

8" Mattel Monster High CLAWDEEN WOLF Werewolf Stuffed Animal Plush Doll Toy

NIB Monster High Draculaura Ghouls Rule!!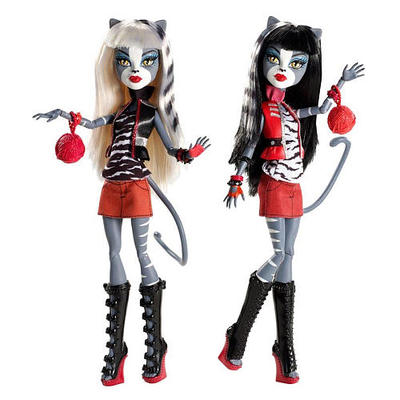 Exclusive Monster High Werecat Sister Doll Pack - Meowlody and Purrsephone

MONSTER HIGH LAGUNA BLUE IN GREAT SHAPE

MONSTER HIGH CLEO DE NILE CLAWDEEN & GORGON DOLLS MISSING 1 ARM AS IS

Monster High Headless Headmistress Bloodgood with Horse Exclusive In Hand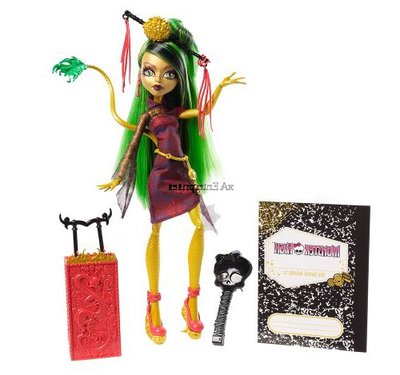 Monster High Travel Scaris Jinafire Long Doll, Free Shipping, New

VINTAGE 1967 MATTEL LIDDLE KIDDLES JEWELRY HEART SHAPED RING & DOLL

Monster High TORALEI Doll Loose TRU Exclusive of Fearleading Werecat 3 Pack

Liddle Kiddles Doll Lot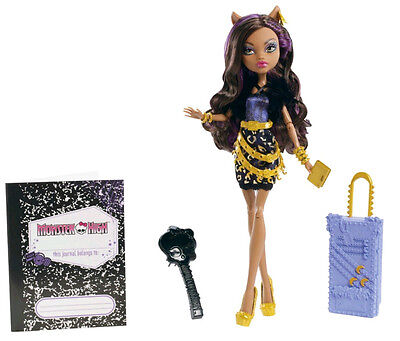 Monster High Clawdeen Wolf Scaris City Of Frights Doll

MONSTER HIGH VENUS MCFLYTRAP DOLL W/ PET VENUS FLYTRAP CHEWLIAN NEW/MINT

Monster High CATRINE DEMEW doll Scaris city of frights Werecat NIB bff clawdeen

18" 1972 MATTEL BALLERINA DOLL

Monster High dolls Werecat sister pack Brand New in Box

VINTAGE 1966 MATTEL LIDDLE KIDDLES JEWELRY LILAC LOCKET & DOLL & CHAIN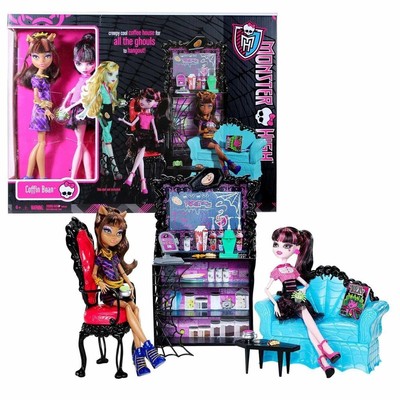 Monster High Exclusive Clawdeen Wolf and Draculaura Coffin Bean Play Set

Monster High Doll Stands Lot (6)

Monster High HOLT HYDE Doll with Pet, stand and accessories

Mattel Dancerina Doll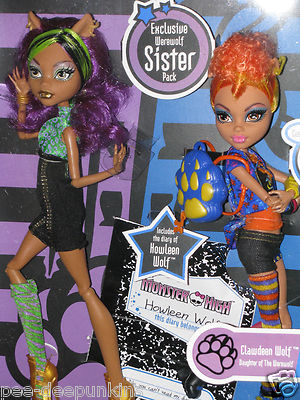 Monster High Howleen Wolf Clawdeen Wolf Exclusive Sister Pack Werewolf dolls