VINTAGE PHILIPS 777 DIRECT CONTROL TURNTABLE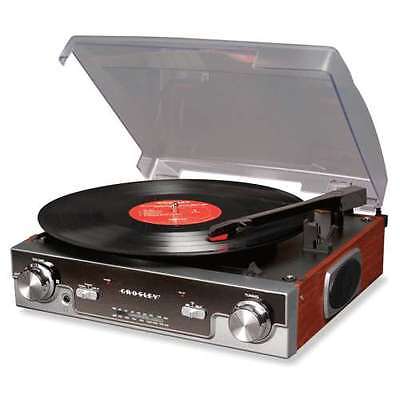 CROSLEY TECH TURNTABLE RECORD PLAYER w/ iPOD/MP3 PLAYER INPUT+AM/FM ANALOG RADIO

Vintage, Rare 1960's Newcomb Record Player NO. AV 10 Holywood Cal. U.S.A.
HIGH BID
$98.99

BIN: $349.99

Vintage Portable GE General Electric Record Player 16 33 45 78

Denon DP-35F Direct Drive Turntable w/Quartz Lock - with Ortofon OM10 Cartridge

Technics turntable

TECHNICS SL-2000: 33,45 & 78 rpm TURNTABLE w/PICKERING V-15; Record Player

VINTAGE RCA 45 RPM RECORD CHANGER PLAYER TURNTABLE MODEL J-2-45

TECHNICS TURNTABLE MODEL SL-BD20

VINTAGE TECHNICS SL-1300 MK2, DIRECT DRIVE AUTOMATIC TT, FULLY SERVICED

Technics SL-1510 MK2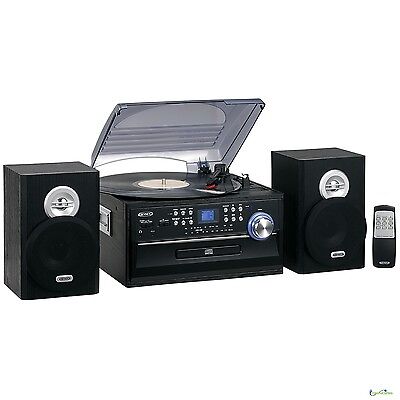 JENSEN 3-SPEED HOME STEREO CD CASSETTE RECORD PLAYER TURNTABLE AM/FM RADIO NEW

KENWOOD KD-2000 AUTOMATIC TURNTABLE - Audio-Technica Cartridge

Telex 304EP Record Player! Plays At 16, 33, 45, & 78.

Vintage Classic YAMAHA P-751 P751 Direct Drive Full Automatic Turntable SHURE

dual 1237 fully automatic belt driven turntable - Made in Germany

VINTAGE RECORD CUTTER MICROSCOPE PART - BAUSCH & LOMB for RECORD LATHE

MARANTZ 6350 SERVO CONTROLL DIRECT DRIVE TURNTABLE AUTO ON AND OFF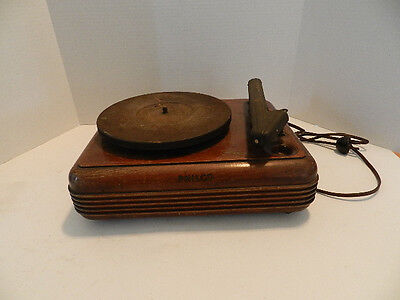 vintage Philco turn table record player

TECHNICS SL-7 BLACK Turntable w/ Technics EPC-P202 RARE!!!
PRICE
$279.99

or best offer

Lenco L60 Swiss belt drive manual turntable record player RARE

Soundsmith Bang & Olufsen SMMC20E phonograph cartridge, diamond stylus

Pioneer PL-5 Direct Drive Turntable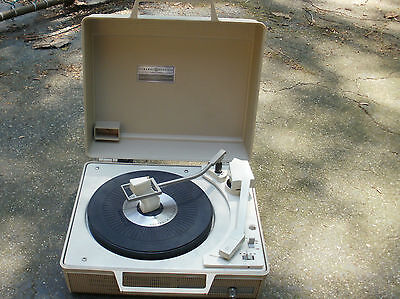 VINTAGE GE PORTABLE RECORD PLAYER PHONOGRAPH - WORKS

Technics Turntable SL-QD33 With Audio Technica 3003 Stylus (Excellent Condition)
HIGH BID
$139.99

BIN: $185

Dual CS-505-3 Belt-Drive Turntable. Ortofon Super OM-10 Cartridge.

Beogram 2400 Turntable W/ MMC 4000 Cartridge Bang & Olufsen Denmark

Dual 1219 Vintage Turntable with Shure Cartridge
PRICE
$383.90

or best offer

Garrard 210 Record Player

Vintage United Audio Dual 1215 Turntable with om 5E Cartridge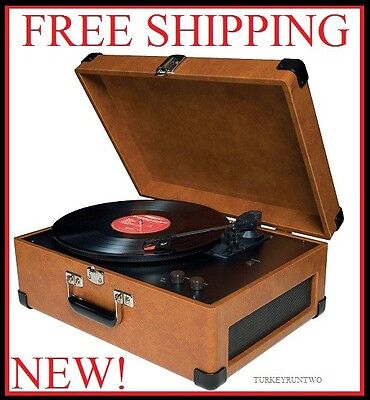 NEW Portable Turntable Record Player Stereo Speaker Classic Vintage 33-1/3 45 78

VINTAGE HAND CRANK GRAMMOPHONE. WORKS A NICE PIECE

Bang & Olufsen VX5000 Super VHS(AS IS)Local Pick-up Only No shipping of any kind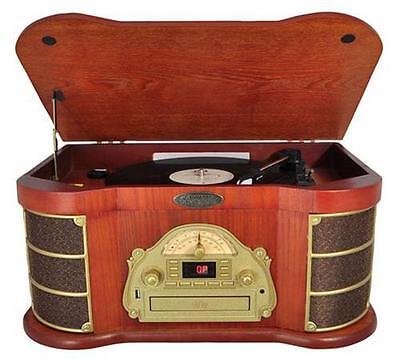 New Pyle PTCDS1U Wood Turntable Radio CD Cassette Record Player + USB +AUX input

1979 Sharp Optonica RP-7705 APLD auto Direct Drive turntable record player rare

Vintage 80's Pioneer pl-l30 Stereo Automatic Turntable Linear Tracking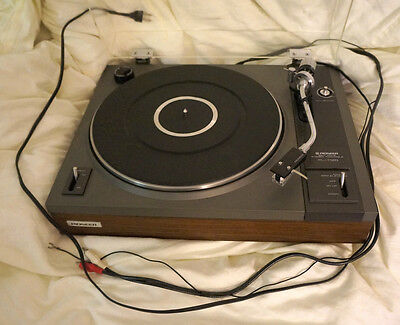 Vintage Pioneer PL-112D Turntable Record Player w/ New Belt

Vintage Denon DP-61F TurnTable Direct Drive/Adcom Stylus needs Needle

Signet SK305 Electronic Stylus Cleaner in original box

YAMAHA YP-B2 Belt Drive Turntable + Pickering 395E Cartridge + brand new stylus!