Rek-O-Kut Turntable Rondine Jr L-34 Record Player Works Exclnt Project DIY Build

Western Electric WE437A Tube 437A 437 with Curves and Socket

vintage speaker AR3A

2 SPEAKERLAB HT35, AKA EV T-35 ALNICO MAGNET VERSION TWEETER Klipsch K-7

Pioneer PL-512 Turntable *For Parts Not Working

Vintage Sherwood S-5000 Tube Stereo Amplifier

TECHNICS SL-B3 Belt-Drive Full Auto Turntable with SHURE M95ED cartridge!

Pair of KEF Midrange Sections

SOUNDCRAFTSMEN A5002 CLASS H POWER AMPLIFIER

Pair Peerless Tweeters Infinity Monitor IIA Polk Audio Monitor 5 7 10 Speakers

VINTAGE PHILIPS 777 DIRECT CONTROL TURNTABLE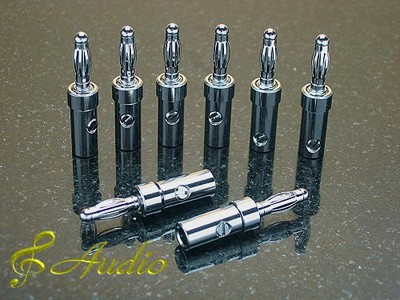 Professional Audio Rhodium Plated Speaker Banana Plug

4x Sprague Extended Life Capacitor40/40/8 mF 475 Volt

2 Vintage Sylvania 12AU7 A Tubes - Test NOS - 1961

5x Sprague Bumble Bee 0,47uf 200Volt

4x Spargue Western Electric Capacitor 1.0mF 600V DC

MILLER & KREISEL POWERED SUBWOOFER V-90 WITH OPERATION MANUAL

vintage pair KLH MODEL SIX SPEAKERS in nice shape

Vintage, Rare 1960's Newcomb Record Player NO. AV 10 Holywood Cal. U.S.A.
HIGH BID
$98.99

BIN: $349.99

Vintage RCA Victor 7-HF-4 Orthophonic Amplifier Tube Amp Chassis RS-146F

Vintage Rare Technics SB-F07 Speakers

Western Electric WE437A Tubes Matched Pair 437A 437 with Curves and Sockets

VINTAGE ROTEL STEREO RECEIVER RX-1203 FULLY RESTORED 100 % FUNCTIONABLE RARE
HIGH BID
$850

BIN: $1,250

Bogen PX-60 Multiplexer

TECHNICS Vintage Stereo - Equalizer, Synthesizer, Amplifier, Cassette Deck

Pioneer SX-1980 Nice in Box all Original Vintage Hifi Flagship

JBL L100T Speakers / Beautiful Condition / Original Boxes
HIGH BID
$410

BIN: $799.99

Denon DP-35F Direct Drive Turntable w/Quartz Lock - with Ortofon OM10 Cartridge

Mullard EL34 Tubes Xf2 B2L3; Xf4 B7J1 MATCHED PAIR for Marshall, Hiwatt, Vox #2
HIGH BID
$115.99

BIN: $154.99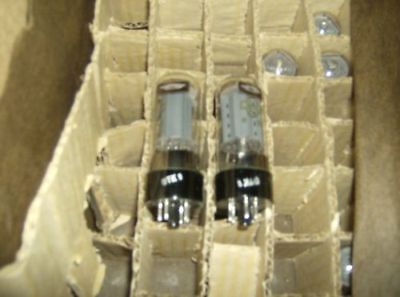 New matched pair 6L6GC vacuum tubes $11.99/pair

Rare Scott Stereomaster 382B Stereo Receiver in Great Shape

Technics turntable

VINTAGE RCA 45 RPM RECORD CHANGER PLAYER TURNTABLE MODEL J-2-45

Vintage Acoustic Research AR 4x Speakers-Very Nice !!

10" zenith speakers

1 -Vintage Jensen 15"Speaker C15N 8 ohm*Original Cone* Guitar DIY Teal 1964

SUPERB & RARE Vintage Pair! JBL C70 Alpha 1 Signature SPEAKERS Original Owner
HIGH BID
$375.02

BIN: $1,100

RCA 5U4 5U4GB Vacuum Tube NOS NEW in original box Tested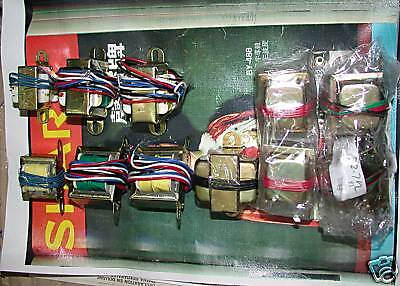 ANODE GRID CHOKE 40H 200H 300H 500H 12AX7 12AU7 6SN7 83

1-Vintage JBL L100 Century speaker cabinet w/Crossover /Grill Empty