VOYAGE VR9000 10 METER RADIO GALAXY, RANGER, CONNEX !!!

Baofeng UV3R Radio Transceiver

Jetstream JTB1B Dual Band Base Antenna

Yaesu FT-23r

TELEX / HYGAIN ~ ANTENNA ROTOR CONTROL ~ MODEL # H-IV / CD-45-11

KENWOOD TK790 MOBILE RADIO / COMMUNICATION / HAM / VHF FM TRANSCEIVER

Galaxy DX 959 CB radio

Kenwood TM-281A transceiver

NICE Heathkit Heath IP-2760 Battery Eliminator NICE WORKING ORDER!

Kenwood MC-60/A Base Lot of 2 UGLY Working Pulls
HIGH BID
$29.99

BIN: $59.99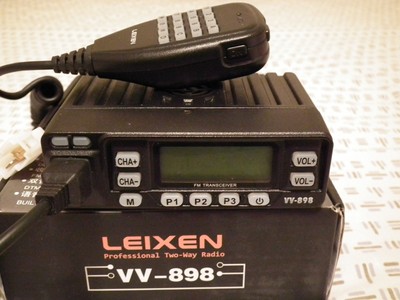 Leixen VV-898 Micro Mini Dual Band Amateur/Ham Mobile Dash Mou Radio Transceiver

NTE U-106 Digital Controller antenna rotator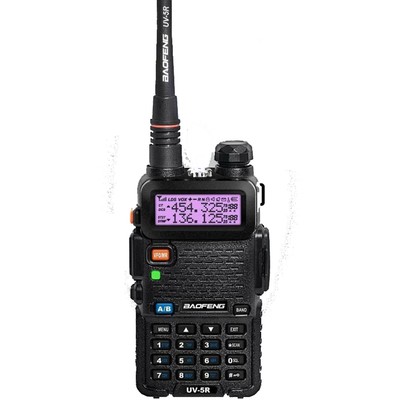 New BAOFENG UV-5R VHF/UHF Dual Band Two Way Ham Radio Transceiver Walkie Talkie

Hustler mobile resonators, 8 used HF, Hy-Gain SS bumper mount, new

Yaesu FT 2900R Radio Transceiver unlocked.. mars mod done. ham radio for vhf

USED PARTS ALINCO DR-130, SHARP CB-800, ICOM IC-F4S-4, RELM RMV600B, ADI AT-201,

Icom IC-2100H VHF Mobile Ham Radio

general radio tuned amplifier and null detector 1232-p2

Daniels Electronics Repeater M3 Motherboard 43-920111 Transmitter Receiver Amp

Ten Tec Omni D

VINTAGE COBRA 29 LTD CLASSIC CB RADIO--WITH MIC--BOTTOM SWIVEL

Kenwood TM 281A Radio Transceiver

Kenwood TS-430S Transceiver

Yaesu FT-950 HF/6M Transceiver in MINT condition in the box-ALL latest updates!

Kenwood Automatic Antenna Tuner, Model AT-250

HEATHKIT HW-2036, HW=2036A Radios and a HW-2036-3 Power Supply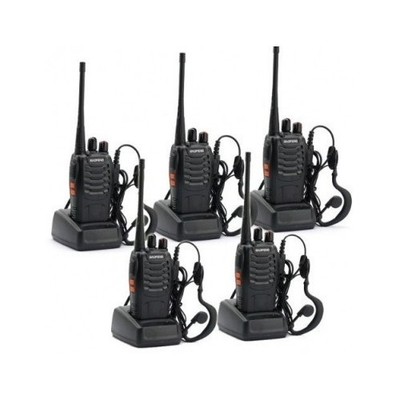 Long Range Walkie Talkie Baofeng Portable Handheld 2 Two Way Ham Radio Set Of 5

Yaesu VX 2R Radio Transceiver

Lafayette He-89 6 & 2 Meter Vfo

HME Cordless Receiver Model WM540

KENWOOD TS-530S HF TRANSCEIVER!

Home Brew Device. Unknown Use.

ICOM IC-91A Radio Transceiver IC 91A

YAESU YSK-857 FT-857/FT-857D Separation Kit - BRAND NEW IN BOX!

Eimac 4CX300A Tubes NOS Lot Of 3

10×H777 RETEVIS UHF FM Transceiver Walkie Talkie Two-way Radio CTCSS/DCS H-777
PRICE
$135.99

or best offer

MFJ DX BEACON MONITOR Model MFJ-890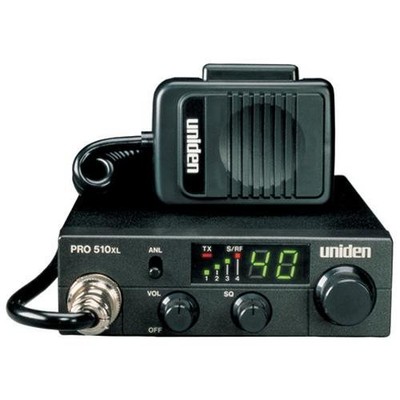 Uniden PRO510XL CB Radio PRO-510XL

R&D, Home Brew, Experimenter Misc PARTS Used and Unused

Baofeng UV5R With Accessories