Heathkit SB-620 Scanalyzer

KENWOOD TS -50S TRANSCEIVER

Icom IC-R70 HF Communications Receiver w/ FM Board

YAESU FT-109RH 220MHZ TRANSCEIVER WITH NC 15 AND HD BAT, GOOD CONDITION

EICO MODEL 730 MODULATOR - MAY NEED SERVICE - SOLD AS IS - HAM RADIO MODULATOR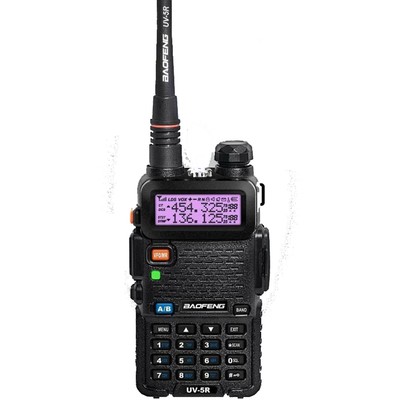 New BAOFENG UV-5R VHF/UHF Dual Band Two Way Ham Radio Transceiver Walkie Talkie

LOT # 4--BOX CERAMIC HARDWARE-- HAM RADIO PARTS--USPS MED FLAT RATE BOX--LOOK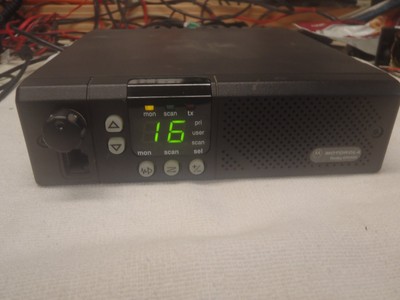 NICE Motorola GM300 UHF 16 CH 40 Watt Base/Mobile Transceiver Radio

ICOM 735 ALL MODE 10M TO 160M RADIO

LOT # 5--ELECTRONIC PARTS-- HAM RADIO PARTS--USPS MED FLAT RATE BOX--LOOK

Kenwood MB-430 Mobile Mounting Bracket for TS-140/430/440/670/680/711 A/E/TKM707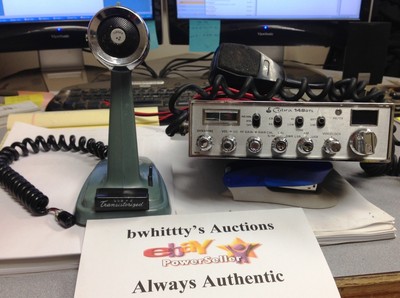 COBRA 148 GTL CB with MIC and Funny Channels and Turner Plus 2 Desk Mic

Motorola M10 UHF Mobiles

Kenwood TS 570 Radio Transceiver

Kenwood TR-7400A 2M FM Tranceiver

KENWOOD TS660 ALL MODE 21 TO 54MHZ RADIO

YAESU AMATEUR RADIO BALL CAP ! NEW !

Lot Of Vintage Cb & HAM Gear Cobra, Vanmint Linear, Astatic

NATIONAL NC190 HAM RADIO RECEIVER-SHORTWAVE RADIO HAM RECEIVER

Bendix King EPH5102X -For HAM use

MFJ-969 DELUXE VERSATUNER II 300WATT 160-10M ROLLER INDUCTOR ANTENNA TUNER

Bendix King EPH5102A -For HAM use.

KENWOOD TR-751A ALL MODE FM/SSB/CW 2 METER TRANSCEIVER-TONE BOARD & SYNTHESIZER

PRESIDENT HR2510 10 METER RADIO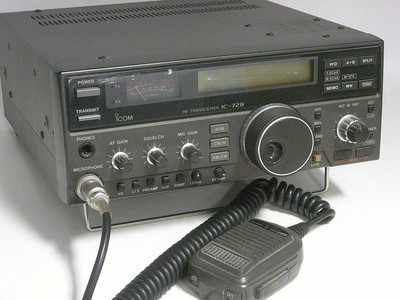 EXCELLENT CONDITION ICOM IC-728 SSB/CW/AM/FM ALL BAND HF TRANSCEIVER

Vacuum variable capacitor 10kV, 7.5 to 350 pF NOS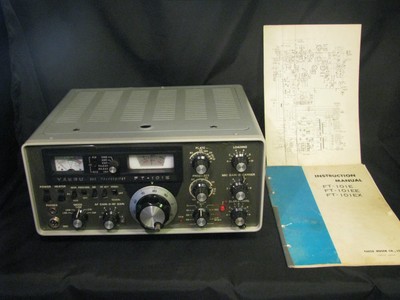 YAESU FT 101E TRANSCEIVER - EXC WORKING COND W/ MANUAL & SCHEMATIC

Morse Code Hand Key.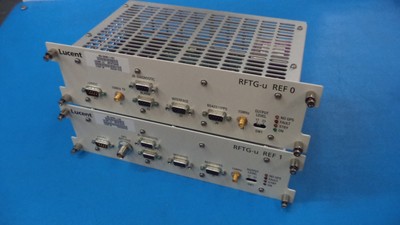 LUCENT/SYMMETRICOM Z3810AS, KS24361 L101/L102, HP-KIO OEM GPSDO TIMING SYSTEM

Vintage Cobra 2000 GTL 40 Channel CB Citizens Band SSB Am Base Station W Speaker

HEATHKIT MODEL HM-9 QRP WATTMETER

Daiwa Cross Needle wattmeter. HF & VHF model CN 615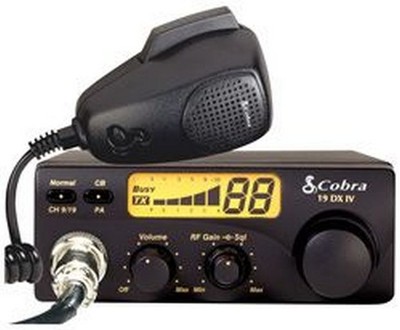 NEW COBRA 19DXIV COMPACT 40 CHANNEL CB RADIO WITH PA

Baofeng UV-5R V/UHF 136-174/400-480MHz DTMF Dual-Dand FM Ham Two-way Radio FS10

Yaesu FT-2900 VHF mobile Ham Radio Transceiver, 75W.

E.F. Johnson CB Radio Antenna Matchbox #250-49-L@@K!

1:1 HF AIR CORE BALUN * HAM / SWL RADIO Broadband DIPOLE ANTENNA Dave Tadlock

IC-7000 HF/VHF/UHF Transceiver MINT in the box-UHF xmit a little low

BELDEN ANTENNA 300-ohm TRANSMISSION WIRE 8225-100' * All-Weather In/Outdoor *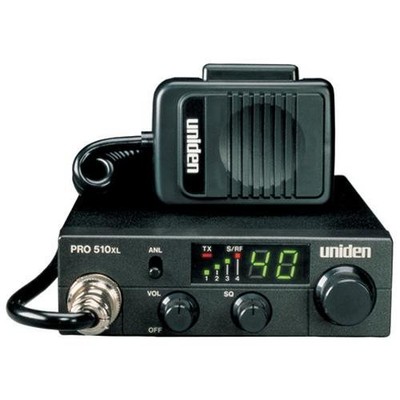 Uniden PRO510XL CB Radio PRO-510XL