ADC SS-315 Sound Shaper 10 Band Stereo Frequency Equalizer Spectrum Analyzer BSR

ALLISON Acoustics 'The Electronic Subwoofer' Crossover/Equalizer/EQ! VERY Rare!!

VINTAGE HARMAN/KARDON EQ-7 10 Band/Channel GRAPHIC EQUALIZER
PRICE
$69.88

or best offer

BIAMP Model EQ 270 Graphic Equalizer Full Working Condition 30-Day Guarantee! NR

Pioneer SG-9800 Vintage Stereo Graphic Equalizer / EQ
PRICE
$240.90

or best offer

stereo graphic equalizer Specto Acoustics/Phase Linear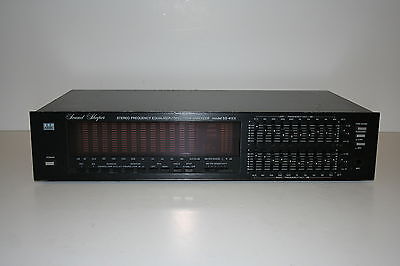 ADC Sound Shaper SS-412X Stereo Equalizer - Refurbished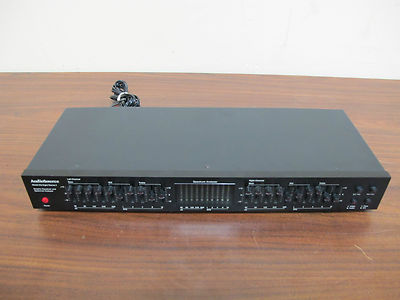 AudioSource Graphic and Spectrum Equalizer EQ-Eight/II/

Kenwood GE-7030 Stereo Graphic Parametric Equalizer, 14 Band
PRICE
$199.95

or best offer

TEAC EQA-5 Graphic Equalizer

Realistic Stereo Frequency Equalizer Model 31-1987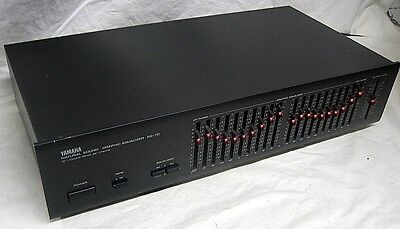 YAMAHA EQ-70 Ten Band Equalizer-Nice Working EQ

TEAC EQA-5 10 Band Stereo Equalizer Works Great

BSR Model EQ 3000 Equalizer W/ Spectrum Analyzer Wooking Good!!!!!!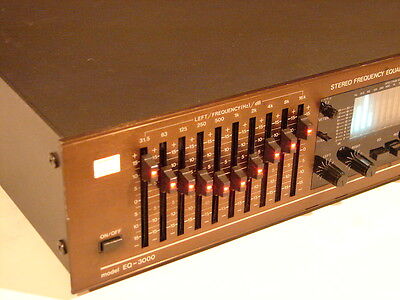 Vintage BSR EQ-3000 10 Band Stereo Equalizer / Spectrum Analyzer

Vintage TEAC Graphic Equalizer, Model EQA-3

Fisher Brand Model EQ-875 Stereo Graphic Equalizer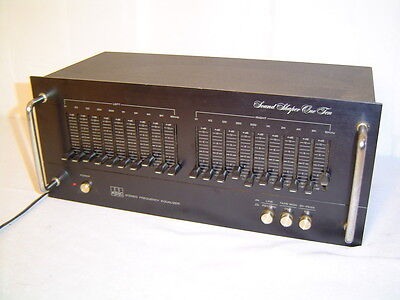 ADC Stereo Frequency Equalizer Sound Shaper One Ten 110

REALISTIC MODEL 31-1987 STEREO FREQUENCY EQUALIZER

TEAC EQA-10 GRAPHIC EQUALIZER

SANSUI STEREO GRAPHIC EQUALIZER SE-510 AUDIO ELECTRONICS EQ SOUND

Kenwood GE-5020 Graphic Equalizer

VINTAGE ADC MODEL SS-315 20 BAND EQUALIZER
PRICE
$189.99

or best offer

KENWOOD GE-5010 STEREO GRAPHIC EQUALIZER

Bose 901 Series ii Equalizer in Working Condition
PRICE
$108.90

or best offer

ONKYO EQ-35 INTEGRA STEREO GRAPHIC EQUALIZER WORKS GREAT

BSR EQ-3000 Stereo Frequency EQ/Spectrum Analyzer Ex Cond w/Orig Microphone

Technics SH-GE50 Home Theater Standalone Stereo Graphic Equalizer Working

Nice Yamaha Natural Sound Stereo Graphic Equalizer GE-3

Realistic 31-2000 Stereo Frequency Equalizer - All Controlls Cleaned w/ Deoxit

Onkyo Integra EQ-35 Stereo Equalizer EQ35

Rane Graphic Equalizer

NEW Pyle 19" Rack Mount Dual 10 LED Band 4 Input Stereo VFD Spectrum Equalizer
Technics EQ equalizer SH GE 50 SH-GE50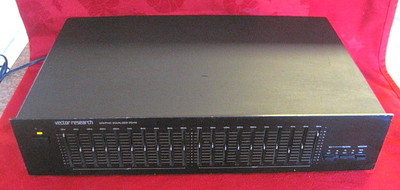 Vector Research Brand Model VQ-110 Graphic Equalizer

vintage bsr-3000 stereo frequency equalizer spectrum analyzer

Vintage Realistic Stereo Frequency Equalizer 31-1989

Realistic 12 Band Graphic Equalizer

Pioneer GR-555 7 Band Graphic Equalizer with Spectrum Analyzer 0420

Audio Control TEN Series two VINTAGE MINT Stereo Octave Equalizer MADE IN USA!!!