The Crystal Orb by K-TEK For Commodore 64-Complete

Vintage UNIVAC Computer Ferrite Core Memory Plane - 4K Bits - 1960's

NEW Vintage Syncronys SoftRAM RAM Doubling Software for Windows 3.0 386 1995

Prophet64 Music Cartridge for Commodore 64 Computer

RCA CDP1806ACE Single Board Computer - CDP1802 COSMAC Microprocessor Upgrade

Commodore 64C software Geos program disk w/manual. Windows for 64

Large lot of vintage 1970s Intel Computer IC Chips C3405 C3406 Gold top

DEC PCSA Client V3.0 on 9 Track Tape

4 x 4P1L / 4LS1 / RL2 / 4P6 PENTODE. LOT OF 4 NEW TUBES NOS

DEC Pathworks V4.0 Software on 9 Track Tape

1pc - Rare Gold Ceramic IC chip CPU - for collection or scrap gold recovery
PRICE
$14.99

or best offer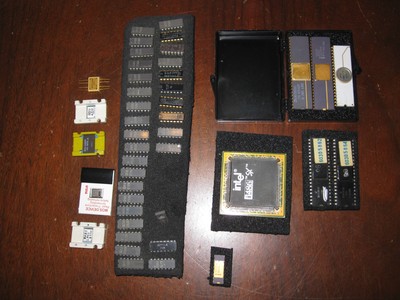 Huge Lot Vintage Computer 1960s IC Chips gold Legs Intel AMD NEC TI i486 82586

Vintage Digital DEC VT100 Technical Manual
PRICE
$24.95

or best offer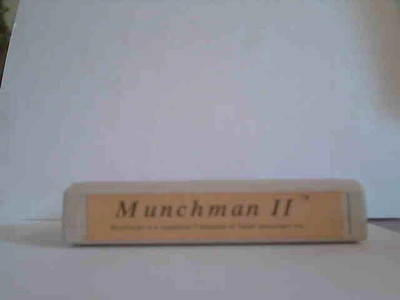 Rare Munch Man II TI-99 Texas Instrument Home Computer Command Module

Rare Strike Three! Game TI-99 Texas Instrument Home Computer Command Module

SCALED DOWN REPLICA OF THE ORIGINAL IBM PC SYSTEM
PRICE
$24.95

or best offer

'84 Apple II Macintosh Wozniak IMSAI 8080 IBM 650 Bob Moog Phone Phreaking ENIAC

Computer Retrospective PDP-8/F JOHNNIAC IBM 360 ENIAC Apple 1 UNIVAC Core Memory

Vintage Foxbase 2.17 for DOS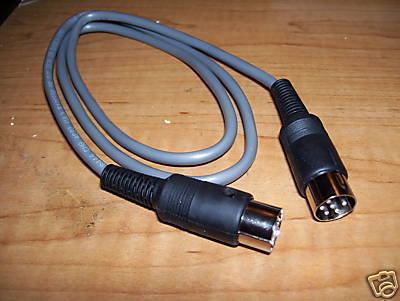 Commodore 64/128 1541/1571/1581 disk drive cable..NEW!

Inside Macintosh CD-ROM

Symantec Antivirus For Macintosh Version 4 Using Sam Book

Lot 4 Apple II Manuals NEW SEALED! FREE S/H
PRICE
$39.95

or best offer

Hayes microcomputer off hook modem
HIGH BID
$9.99

BIN: $19.99
500x VINTAGE RAW FERRITE CORES FOR CORE MEMORY BOARD

VINTAGE MITS ALTAIR 8800 COMPUTER FLOPPY DISK DRIVE, MODEL 0404, LOOKS GREAT

SEAGATE ST-225 20MB MFM HARD DISK DRIVE

Epson HX-20 Vintage portable computer Acoustic Modem Hacking Device of it's day!

20 Unused C&K Switch f/ Old Homebrew Minicomputer Blinkenlights Control Panel

Lot of 10 IBM Computer Data Punch Cards – Vintage 1960-70s

1979 Guide MITS Altair IMSAI 8080 Commodore PET/CBM SOL-20 KIM-1 Vector 1 PDP-11

Deluxe Paint II for Commodore Amiga 512K Computers
PRICE
$14.95

or best offer

Vintage Macintosh 1990

Commodore 64 PLA Chip 906114-01+82S100+8700-01 ...

NeXTSTEP Expo 1994 Show Floor Carpet

1979 Microprocessor Projects S-100 Altair 8800 IMSAI 8080 KIM-1 SWTPC Intel 8008

Final Copy for the Commodore Amiga Floppy Disk Software (Used)
PRICE
$9.95

or best offer

INTEL Clock 25th anniversary microprocessor rare Vintage 4004 IC CPU Free Ship

Lot 2 Apple Computer Sales Brochures
PRICE
$24.95

or best offer

Apple Peripheral Interface Cable