Koolance Radiator, 2x120mm 18-FPI Aluminum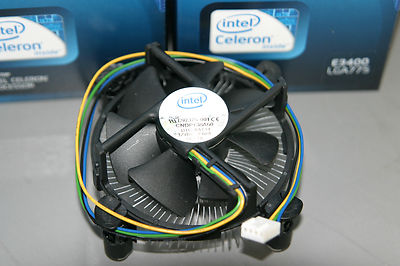 New Original Intel Socket 775 CPU Cooling Fan and Heatsink E97375-001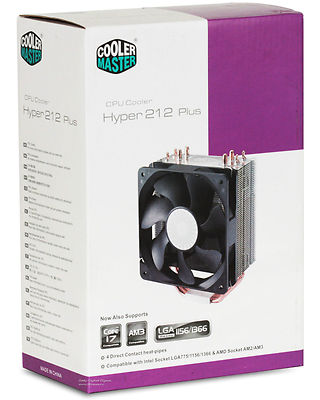 CoolerMaster Hyper 212 Plus Cpu Cooler Intel 775/1156/1155/1366 AM2 AM2+ AM3+ i3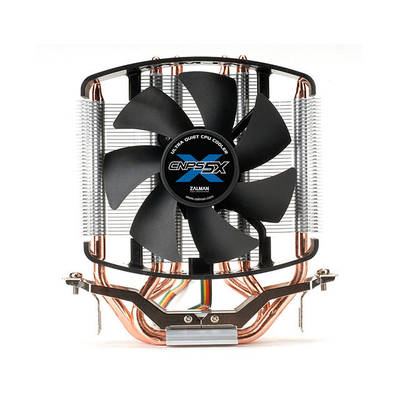 New Zalman CNPS5X PERFORMA CPU Cooler For Intel Socket 1155/1156/775 & AMD

Intel E97375-001 Universal Socket 775 CPU LGA775 3.5" 4 Pin Heatsink & Fan

New New IDE Black 80mm Chassis Crystal Fan for Computer PC Host 5844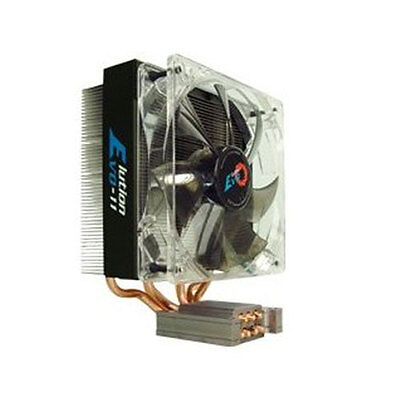 Dynatron EVO-11 CPU Cooling Heatsink Fan for LGA 1366, LGA 775, AM3, AM2+, AM2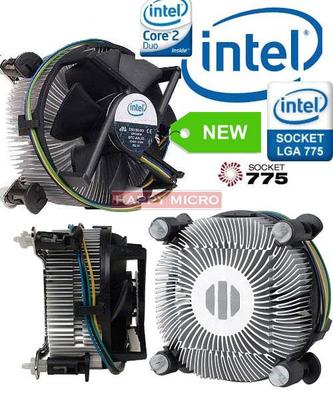 Genuine Intel Aluminum Heatsink + Fan 775 P4 Core 2 Duo Quad Pentium4 CPU Cooler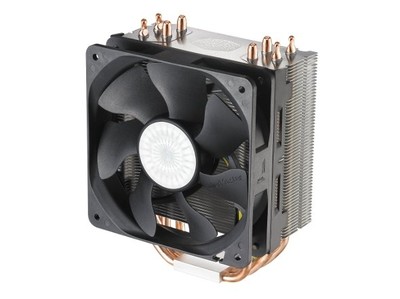 CoolerMaster Hyper212Plus(RR-B10-212P-G1)CPU Fan,120mm 4pin Brand New

HP Pavilion G7 CPU Fan Cooling AMD Heatsink Screws 657942-001 1316dx

New 3 Pins Black 80mm Chassis Crystal Fan for Computer PC 5845 Black

Genuine New HP Pavilion G4 G6 G7 AMD CPU FAN 643364-001 646578-001 DC5V 0.4A

OEM NEW Laptop CPU Cooling Fan for HP DV7 480481-001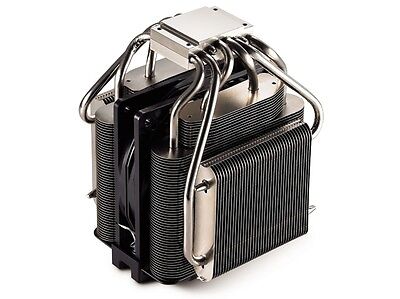 Brand New CoolerMaster V8 ( RR-UV8-XBU1-GP) CPU Fan,180w,for Intel and Amd CPUS
Quiet LGA 1366 CPU Heatsink/Cooling Fan for Intel Core i7-980X/990X Extreme PC
PRICE
$23.99

or best offer

Lot of 15 case fans- works great!

Intel Active Thermal Fan Heathsink LGA2011 Socket BXRTS2011AC

NEW For IBM Lenovo T61p CPU Cooling Fan DC5V 0.25A Fan

Intel HTS1155LP Cooling Fan/Heatsink Thermal Solution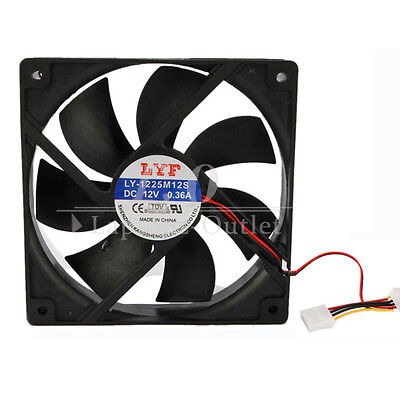 New 120mm PC Chassis Computer Case IDE 4Pins Fan Cooling Cooler
PRICE
$3.89

or best offer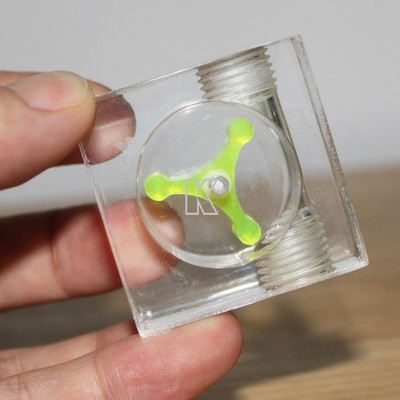 DN8 G1/4 Flow Rate Water Speedometer For PC Computer Liquid Cooling System

New CPU Heatsink FAN For HP Pavilion dv6-6100 dv6t-6100 dv6-6200 dv6t-6200 AMD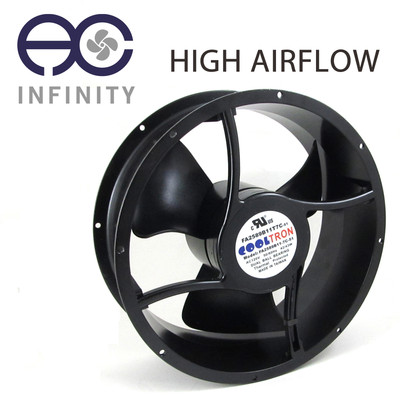 110V / 115V / 120 V AC Cooling Fan. Ø 254mm x 89mm

BRAND New CPU Fan and Heatsink for IBM Thinkpad Lenovo T60P Discrete
PRICE
$23.99

or best offer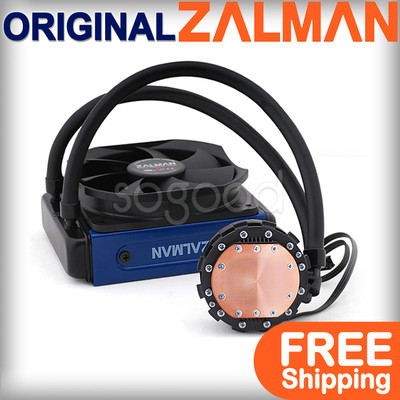 New ZALMAN CNPS20 LQ Ultimate Liquid Cpu Cooler 2011/1155/1156/1366/FM1/AM2/AM3+
Thermochill PA 120.3 Watercooling 360mm radiator | NIB | No longer made!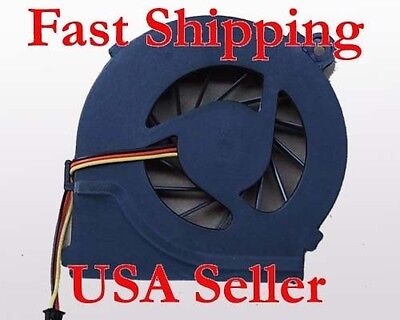 NeW CPU Fan 4 HP Pavilion G7 G6 G4 G4t G6t G7t 646578-001 KSB06105HA 643364-001
PRICE
$7.98

or best offer

AMD Original OEM Socket AM2-940-939-754 CPU HEATSINK WITH 3pin FAN NEW
PRICE
$11.99

or best offer

HP ML350 G6 Fan 511774-001 New Factory Sealed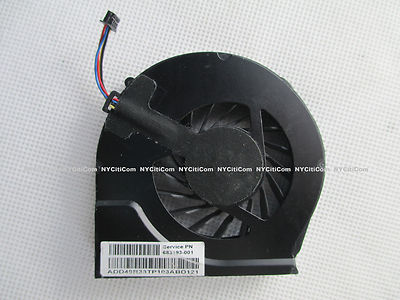 NEW HP PAVILION G7-2000 SERIES CPU COOLING FAN 683193-001
PRICE
$21.25

or best offer

Heatsink , Black Anodized Aluminum, High Profile "4,9x "4,7x"0.8

OEM NEW HP Pavilion G7-1070US G7-1150US G7-1310US G7-1219WM 595833-001 CPU FAN
PRICE
$12.90

or best offer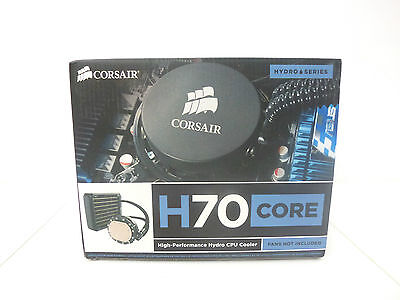 NEW Corsair Hydro Series H70 CORE High Perf Liquid CPU Cooler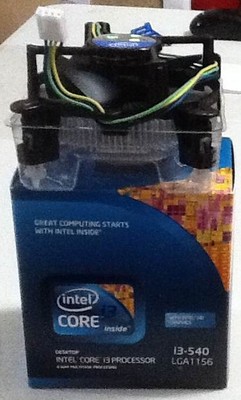 Original intel Fan & Heatsink Socket LGA1156 &1155(no CPU) with original package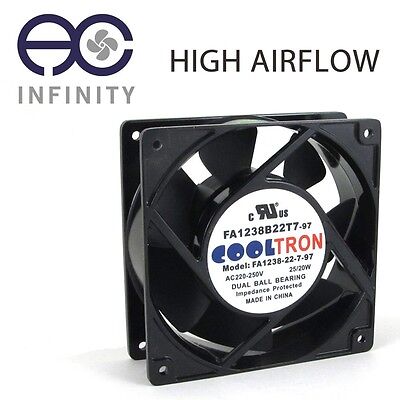 220V / 230V / 240 V AC Cooling Fan. 120mm x 38mm

New CPU Cooling Fan for Macbook Pro 13" Unibody A1278 A1280 A1342

110V / 115V / 120V AC Axial Cooling Fan. 120mm x 25mm + Power Plug
Intel D74883-001 Socket 775 LGA 775 Copper Core Heatsink & Fan 4-Pin New Bulk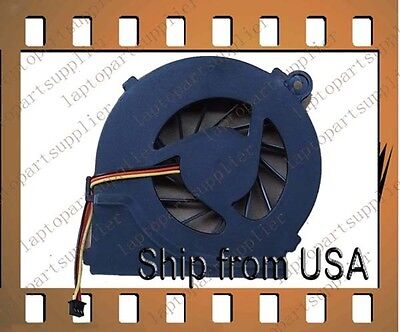 New OEM for HP Compaq G62 G42 CQ42 CQ62 AMD 646578-001 Laptop CPU Cooling Fan
PRICE
$5.45

or best offer

New 14" 14.1" CPU Cooling Fan with Heatsink 42W2460 for IBM T61