Vintage Retro Big Eye dancing boy and girl Print

Vtg Mid Century Modern Retro Boudoir Lamp Pair Starburst Shades Eames Era Nice
PRICE
$99.99

or best offer

EAMES COAT RACK "HANG IT ALL"

Rare Shell's Mr President Coin Game - lot of 12

Set of 3 Mid Century Flying Geese / Ducks Wood & Brass Danish Modern Wall Art

Vintage 1960's Houze Art Bent Glass Ashtray Trinket Dish - Great Birthday Gift

1953 Topps lot of 5 cards excellent condition

1965 Mid-Century Modern INTERIOR DESIGN FURNITURE DECOR Book Mad Men Era Lexicon

Elvis Collectibles Life Retrospective and 2 Others

Wizard Husky Fan Model J1522R. Made For Western Auto Stores. Nice Fan. REDUCED

Vintage 1960s Orange Mushroom Tray Takahashi Japan Plastic Mid Century Modern MC

Vintage Mid Century Eskimo Electric Fan 12" Works

Vintage Oak Hill Wooden Folding Child's Potty Chair with Decal nice condition

VINTAGE AINSLEY CREAM & BRASS SWINGARM TOLEWARE MID- CENTURY LAMP
PRICE
$25.99

or best offer

CARTIER box only
HIGH BID
$24.99

BIN: $49.99

Vintage Retro Mid-Century Amber Blown Glass Caged Pendant Light Fixtures

Vintage RED WING USA Candle Holder Mid Century Modern B1409

VINTAGE SEARS 1971 FALL & WINTER LARGE CATALOG FASHIONS +++++

MCM Vintage Kalmar Inspired Retro Acrylic / Lucite Ice Glass Large Chandelier
HIGH BID
$1,000

BIN: $1,300

Vtg Mid Century Modern Hanging Lamp Pair metal overlay

VINTAGE SEARS 1977 SPRING / SUMMER LARGE CATALOG FASHIONS +++++

VINTAGE SEARS 1988 SPRING / SUMMER LARGE CATALOG FASHIONS +++++

Idylle Wall Art Plaques 3 Piece Set Retro Mid Century HTF Mod Fab Big Eyes

VINTAGE SEARS 1982 FALL / WINTER LARGE CATALOG FASHIONS +++++

Antique fashion catalog pictures (set of seven)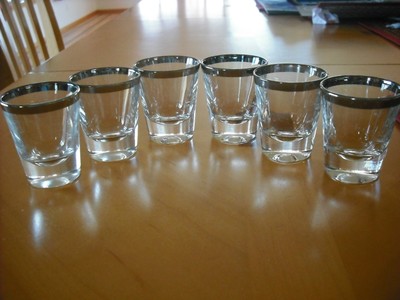 Shot Glasses, Silver Rim, Mid Century Mad Men Elegant! set of six

Vintage 1960's Desk Top Organizer

vintage plaid luggage
HIGH BID
$7.99

BIN: $11.99
3 MID CENTURY MODERN PICTURES Painting Prints Bob Freeman RETRO CITYSCAPE SET
PRICE
$84.99

or best offer

Vintage Gold Tone Face Pendant Tassel Necklace two sided

Vintage Red Bandana with Jean Background Suitcase!

Set of 6 ViNTaGe MiD CeNTuRy MoDeRn Turquoise Aqua~Gold AToMiC STaRBuRsT GLaSseS
PRICE
$74.99

or best offer

Vintage Mid-century Reading light Lamp Bed Door hanging art deco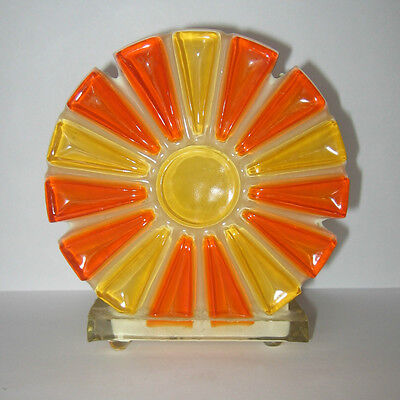 Lucite SUNBURST orange & yellow Vtg Napkin Holder retro SUN art

Vintage RETRO MID-CENTURY Syroco HANGING LIGHT w/Chain & Multi-Color Lights
PRICE
$29.99

or best offer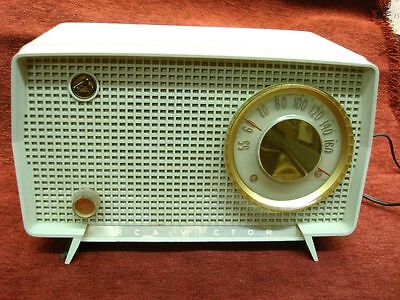 RCA MOD. 6-X-7C VINTAGE TUBE RADIO - LIME GREEN - BEAUTIFUL CONDITION - MUST SEE

Vintage Set of 4 ARTEX - GREEN Folding TV Tray Tables w/ Stand - Black w/ White

ATOMIC AGE ANIMATION -DVD 1950'S Mid-Century Modern

Vintage Lucite Resin Acrylic Orange HAPPY FACE Daisy Sunflower Flower Vase

10 Vintage 3" Mid Century Aluminum House Numbers Lot Steampunk Crafts 0-9!