100 PLASTIC Buttons Purple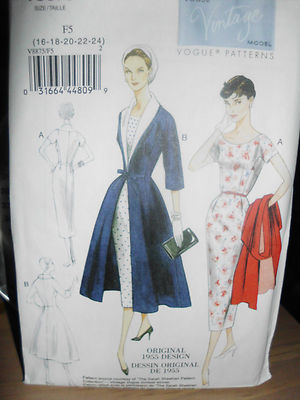 Vintage Vogue Model 1955 sewing pattern dress & coat sz 16-24, NEW

Lot 50 mix vintage new assorted plastic buttons w/ rhinestone #PML024

13 PLASTIC gold buttons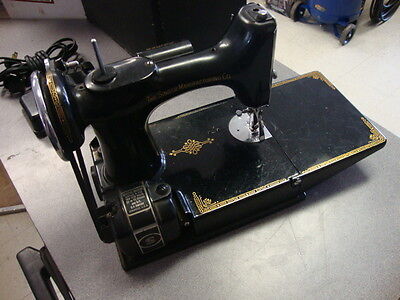 Vintage Singer Featherweight 221-1 Sewing Machine With Pedal, Case, Accesories

VINTAGE VOGUE PATTERN UNCUT #9222

McCALL STYLE NEWS - Oct 1935 - Women - McCall Pattern -Short Cut to Paris Style

Antique-Vintage GLASS BUTTONS LOT 20pc SMALL/DIMI Depression,Realistic,intermixd

LOVELY VTG 1960s DRESS McCALLS Sewing Pattern 14/34

Antique-Vintage GLASS BUTTONS LOT 20pc Intermixed slag,crystal,A/B,Crackle+

MOD STYLE! Lot 4 vintage sewing patterns- late 1960s- size 14 bust 36"

Vintage Simplicity UNCUT Misses Nightgown Sewing Pattern #4214 Sz 12 B 32

Lot 3 sewing patterns- early 1970s- size 12 1/2 bust 35"

Vintage Singer Sew Handy Child sewing machine

vintage Singer sewing machine Sewhandy

UNCUT Vintage VOGUE Sewing Pattern - LOOSE-FITTING TOP - BUST 32.5 inches

250+ Vintage buttons on Cards of Sewing Craft Buttons NOS LaMode Streamline L@@K

Vintage SEWING PATTERN Women's 1930's Sears Roebuck DRESS GATHERED FRONT Sz 16
Vintage SEWING PATTERN Women's 1940's Stylish DRESS with DRAPED FRONT Sz 12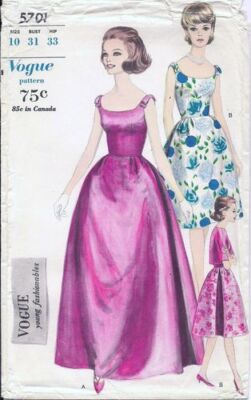 Vintage 60s Vogue Evening Dress Jacket & Petticoat Sewing Pattern 5701 B31/10

Singer Sewing Buttonholer Templates

Vintage Singer Buttonholer Kit 160506 Sewing Machine Attachment

Vintage Simplicity Misses' Dress Pattern #8908 Size 10
PRICE
$6.99

or best offer

500 Small Buttons Lot for Sewing or Crafts, mixed colors, vintage to modern
HIGH BID
$6.59

BIN: $8.59

1950's Pfaff 6 Sewing Machine Parts or Repair Works

Singer 15-91

Vintage Simplicity UNCUT Misses Skirt/Blouse/Vest Sewing Pattern #8582 Size 12

singer 15-91 sewing machine

Kenmore 385 sewing machine. No power Cord or pedal.

~Vintage Acrylic Cameo~30X40mm Button~Pretty Angel and Cherubs ~Cream over Brown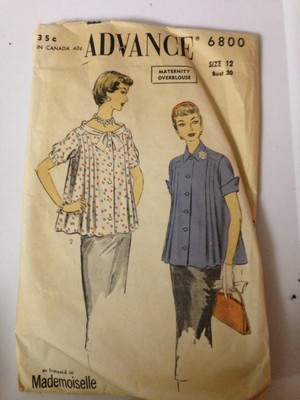 Vintage Advance Misses Maternity Blouse Sewing Pattern #6800 Sz 12 B 30

Kay An Ee Sew Master

LOT OF 175 +BUTTONS~FANCY CLEAN VINTAGE-NOW~METALLIC, MARBLEIZED, SHELL, PLASTIC

Vintage SINGER 201 Heavy Duty SEWING MACHINE 201-2 with Manual + Accessories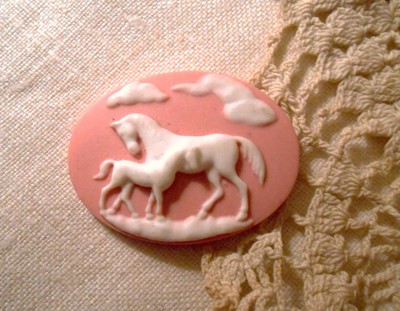 ~Vintage Cameo~Horses Button~Molded Resin~30X40mm~White over Pink

~Cameo Siamese Cat Button~Vintage Cameo~Acrylic 25X18mm~Iv ory over black

Vintage Cameo~ 30X40mm Acrylic Button~Ivory Color over Brown~ Really Pretty!

Vintage Advance UNCUT Misses Maternity Dress Pattern #2717 Sz 12

4~Vintage Acrylic Cameos~15X8mm Buttons~Classic Style~Really lovely Buttons~

~Vintage Lucite Cameo ~30X40mm Button~Gorgeous Floral Bouquet~Cream/Carnelian